Mix the two hottest fintech trends, and what do you get — neobanks doing buy-now pay-later (BNPL).
UK neobank Monzo took the plunge last week with the launch of its Flex product, allowing users to split payments into three, six, or 12 chunks. It followed reports that Revolut has plans for a BNPL launch next year, and comes hot on the heels of Scandi neobank Lunar, which launched its BNPL product in the spring.
Commentators have pitched this as neobanks' fightback against BNPL leaders like Klarna, which boasts 90m customers globally. But while the Monzo product looks solid, BNPL isn't an obvious solution to the bank's money-making challenge. 
Crucially, Monzo has decided to make its core 'Pay in 3' product free, meaning it won't generate interest like a normal loan. Most importantly, Monzo won't receive any of the 3-6% commission that Klarna charges merchants per transaction. Klarna uses its own payment rails so can absorb all the upside, whereas banks rely on Visa and Mastercard rails — which charge a fixed fee to retailers.
"The 'Klarnas' have the luxury of shovelling the cost onto the merchant. They own the checkout rails, so it's pure profit for them. Monzo doesn't," explains Gwera Kiwana, a consultant at 11FS. "Monzo is not quite doing BNPL here as it's not handling the checkout. It's basically a line of [free] credit with emojis."
In fairness, Monzo is also offering longer 'Pay in six or 12' loans, which will charge interest at 19%. That offers a small revenue bump*, but it's not where the volumes are — Klarna has long proven that merchants are the real cash cow.
So if it's not about easy money, what is this about?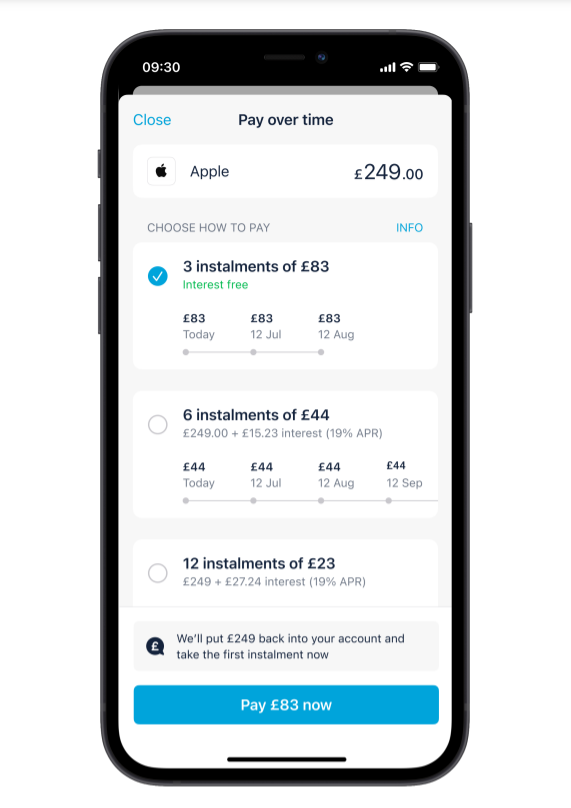 A cheap acquisition tool
One hypothesis is that BNPL could simply be an attractive acquisition tool. We've done some back-of-the-envelope calculations to illustrate how the economics look.
Let's say that, in its first year, Monzo lends out around £50m in BNPL loans. That's around the same amount Monzo lent through overdrafts in 2020 (it was £71.5m the year before).
Of that, Monzo might reasonably suffer a 3.5% default rate on its BNPL lending (that's the percentage of overall credit losses Monzo saw in 2020, and should be similar given Flex forces affordability checks). That equates to a net loss of £1.75m.
Sifted Newsletters
Fintech
Every Tuesday
From banks to bitcoin, get all the gossip and analysis in your inbox.
Not ideal, but then let's say the BNPL product alone helps attract 100k new users over a year. That's based off the fact Monzo acquired 1m customers across 2020, so a 10% bump seems reasonable. If you average that out on an individual basis, it'll cost around £17.5 to acquire a customer.
Given Revolut are currently offering £70 referral bonuses, anything under £20 is likely considered pretty good.
For that to work, Monzo will need to shout loudly about Flex. Yet that might be a hidden trap, warns Lunar — the Danish neobank which recently launched its own BNPL product.
"If you see a nice ad [about BNPL] and think 'that's cool', but then we say 'sorry you're not eligible,' then that's a negative experience," says CEO Ken Villum. "So we're not driving it hard as 'Come to Lunar and buy now, pay later'."
Lunar, however, is in a different boat to Monzo, as it's not offering a sweeping instalment product. It's limiting its BNPL use to very large purchases or unforeseen bills, and charges a fixed fee on every application.
"It's more a pay now... and then pay [more] later," Villum explained.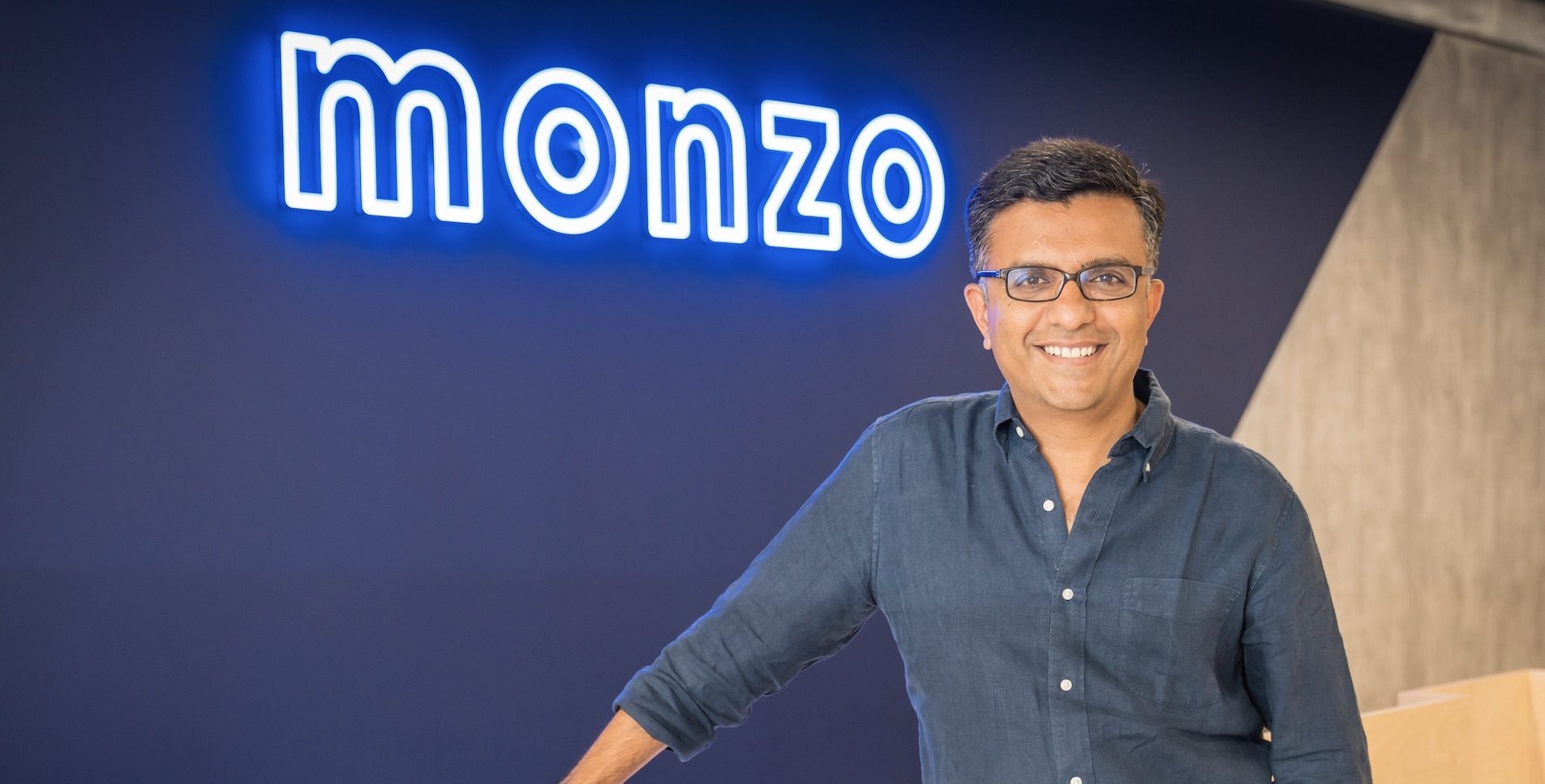 A deposit building/engagement tool
Monzo's Flex offers another potential advantage —  namely, forcing users to make Monzo their primary accounts, beyond travelling or casual spending.
Users will need to deposit enough money in their accounts to make material BNPL transactions (it's limited to orders of £30 to £3k), as well as to avoid missed payments.
"Psychologically, you don't want to risk missing repayment, so [you] need balances [in your account]," said one observer.
A product like this can also be a good engagement tool, says Lunar's Ken Villium.
"This might just be enriching existing customer users. They have millions of customers but low deposits, so if they can increase engagement, then people will swipe the card more and be in the app more," he explains. "I would buy into that."
In the same vein, Flex gives Monzo a real financial planning tool, says 11FS' Kiwana.
"This is more thoughtful [than pure BNPL]. It's not just like 'let me check out a loan at checkout'," she tells Sifted. "The rollout has been really transparent [too] and uses accessible language." 
The deposit lure could be huge for Monzo. It's keen to become customers' primary account, which it's struggled with in the past, despite features like 'get paid early'.
If Flex can boost deposits, Monzo will have bigger lending capabilities and more credibility. That could be especially important to show in Monzo's next funding round — where it will be hoping to avoid another valuation cut.
Taking on the masters
While Monzo's BNPL option has appeal, the challenge now will be drawing users away from Klarna at the checkout.
Klarna and its peers (including PayPal) have a healthy headstart. Many also don't force customers to pay the first section of the instalment upfront, like Monzo does, which could give them the upper hand.
They're also easier to sign up to than opening a new bank account, while still offering a no-cost 'pay in three' product.
Nonetheless, Monzo arguably offers an extra layer of convenience, offering Flex at any merchant worldwide. Other advantages include allowing users to retrospectively 'split transactions up to two weeks later, and payment protection. 
That could be bad news for smaller players like Zilch, Tillit and Koto, as well as perhaps Curve Flex (which, amazingly, went public on the same day).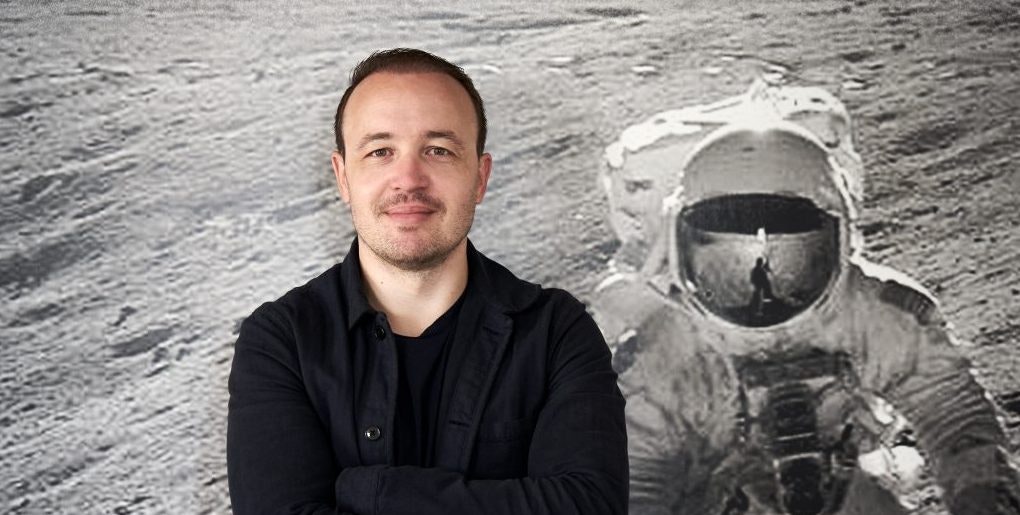 A race to the bottom
It's not just Klarna that Monzo needs to tackle. Barclays is already quietly rolling out its own BNPL product, while Australia's Commbank and Citi are doing so too. HSBC and Lloyds won't be far behind.
And it's not just banks rolling in. Apple and Goldman are in talks about integrating BNPL features for Apple Pay purchases, alongside PayPal and AmEx.
More importantly, Visa and Mastercard are both building an API for instalment payments, that will allow any bank or fintech to offer BNPL as an add-on with any card.
"All of the [banks] are going to start doing this," one Klarna exec told Sifted, explaining the fintech is now expanding far beyond BNPL.
Monzo may have beaten other banks to the mark therefore, but its lead won't last long. 
Perhaps Monzo simply wants to buy now... and pay later.
*A note
Lending is generally a good strategy for banks. Monzo made £23.9m on interest from lending in 2020, so it'll be keen to grow that. However, BNPL companies like Klarna only make ~25% of their revenues from interest — important, but not the engine of the business. In Monzo's case, that could translate into millions, and that's clearly important for a growing business. Still, it's worth stressing the revenue bump will be "small" relative to what BNPL generates elsewhere. The free offering could also see Monzo cannibalise its interest-generating loan division
Isabel Woodford is Sifted's fintech correspondent. She tweets from @i_woodford. 
Editorial note: Some estimates around customer acquisition have been corrected and updated