As the world's biggest conference for tech startups draws into its final day, we take stock of what went down, what was said and the near misses with health and safety that defined this year's Web Summit.
70k people are expected to have attended the event, including 1,200 on-stage speakers and 2,500 journalists — the biggest Web Summit ever.
Here's what you missed at Web Summit.
Heavy hitters on the main stage
The conference's centre stage, set in the 20k-seater Altice Arena — one of Europe's biggest indoor venues — played host to some of the biggest names in tech. 
Colin Murdoch, chief business officer at Google's DeepMind, said this of the company's progress in decoding the structures of folding proteins: "We did this at least a decade ahead of when people thought it might be possible — a truly mind-blowing advancement."
Sumbul Desai, Apple's VP of health, told the event that the future of the Apple Watch was as a health sensor that would "close that gap in time from accident to emergency response" by sending data from devices to clinicians.
Queen Rania of Jordan on how tech can help bring dignity to migrants and refugees: "A refugee's life can be multiple times better than it was 10, 15 years ago because of emerging techs and solutions," she said. "Tech transcends borders and can be easily scaled. It's easy to come up with solutions that help 50 people. It's the solutions that can help millions of people that can make the transformation we're looking for
But perhaps the biggest cheer on mainstage was for a genuine, real-life heavyweight — Oleksander Usyk. The Ukrainian professional boxer —  fresh from his victory over fellow champion Anthony Joshua and from time spent fighting on his country's frontlines — gave the three rules he lives his life by: "Having gratitude to God, remembering the importance of family and living positively and not judging people."
Complaints
It wasn't all plain sailing on the main stage though. On the opening day of the conference the crowd was justifiably alarmed when a camera fell from the ceiling, before a large speaker began precariously wobbling from its fitting above the audience.
Sifted reached out to Web Summit for comment. The organisation responded: "There was a technical issue that was resolved. The show recommenced with a slight delay."
And beyond these genuinely dangerous mishaps, there were smaller gripes on the second day. As the rain came down while people waited in line to enter the event, some took to Twitter to ask why people were having to wait for over an hour to get through security checks.

Portugal going from strength to strength
While the Web Summit serves as a playground for the world's tech elite, it's also an opportunity for Portugal to show off its own entrepreneurial chops.
Speaking on the Venture Stage with Sifted, Shilling.vc partner Pedro Santos Vieira said that the country is increasingly seeing former operators get into investment: "More and more we're seeing Portuguese founders use their experience, and the capital from successful exits, to reinvest in our ecosystem. It's having a massive impact."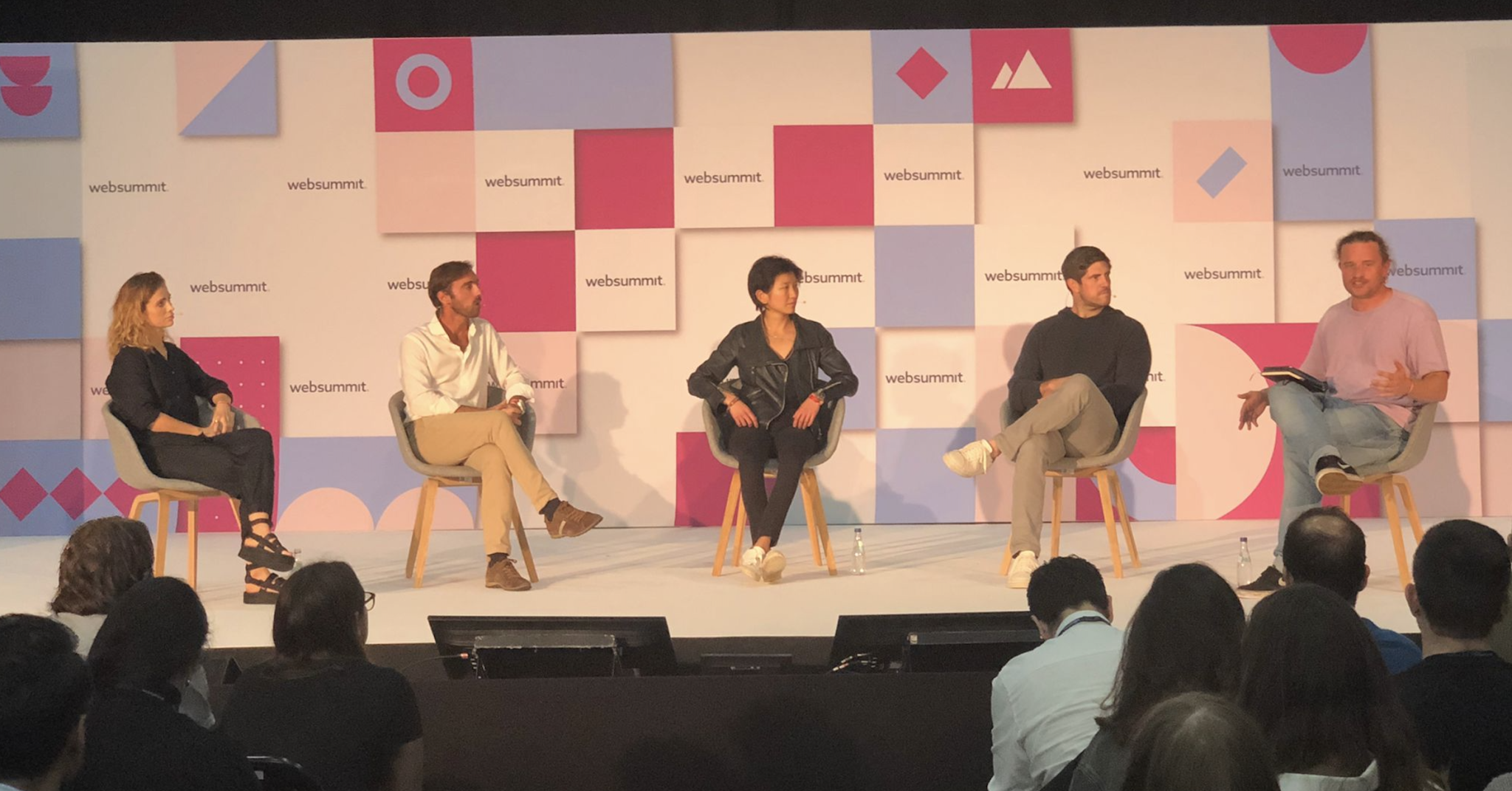 The country's government-affiliated startup association, StartupPortugal, also announced the first measures of a new startup law, designed to improve conditions for Portuguese founders.
Marcelo Lebre, cofounder of the country's most recent unicorn Remote, described the policies (which include stock options reforms and new grants for founders) as "nothing short of tremendous."
The weird and wonderful stalls
The on-stage content is just one part of Web Summit. The conference also boasts five massive pavilions of eager startups peddling their wares. Here were some of our favourites.
1/ A mildly insulting metaverse fortune teller, who predicted what you would look like in the future, from Ukrainian startup SoftServe.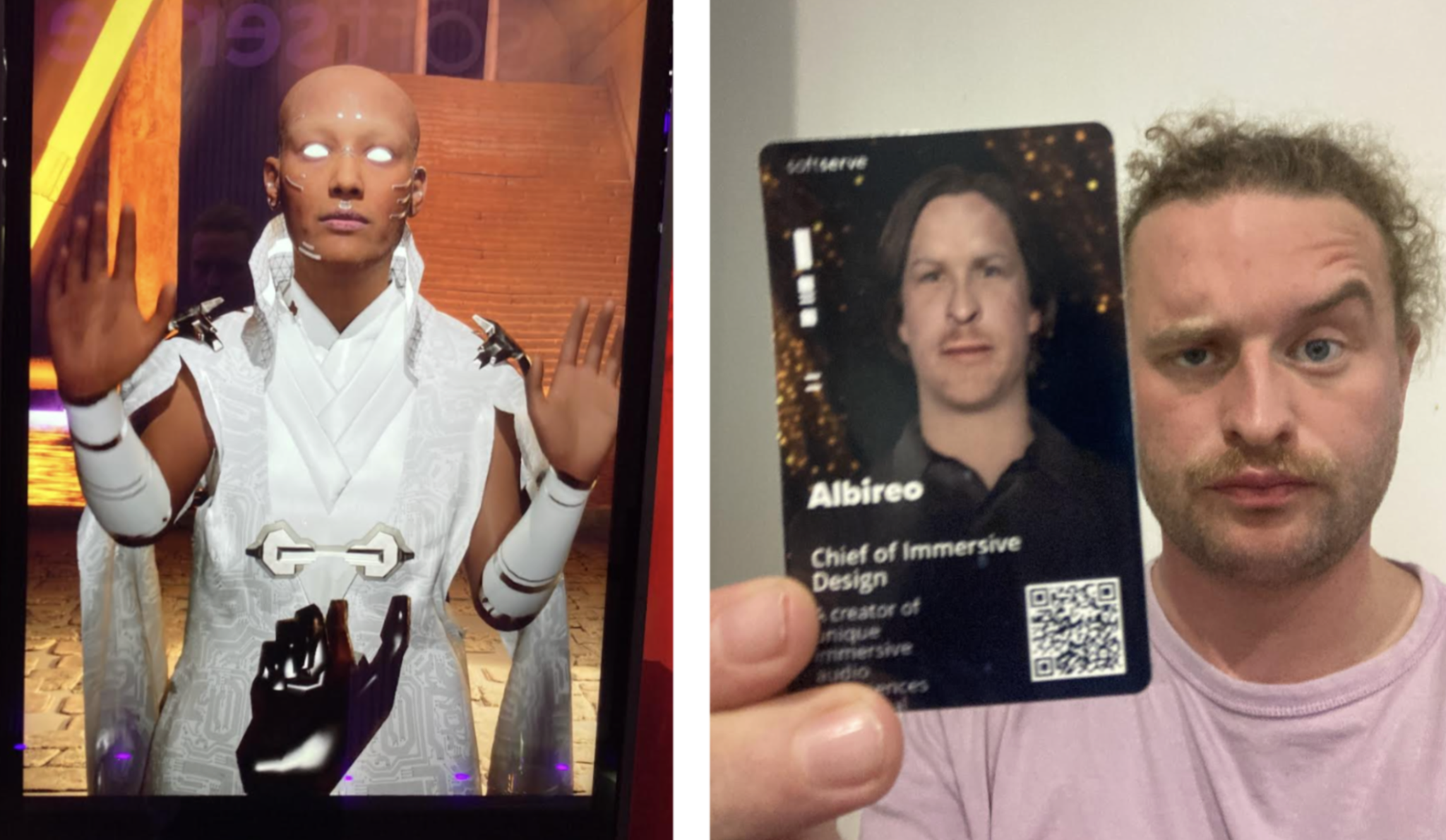 2/ Mushrooms growing out of bags of coffee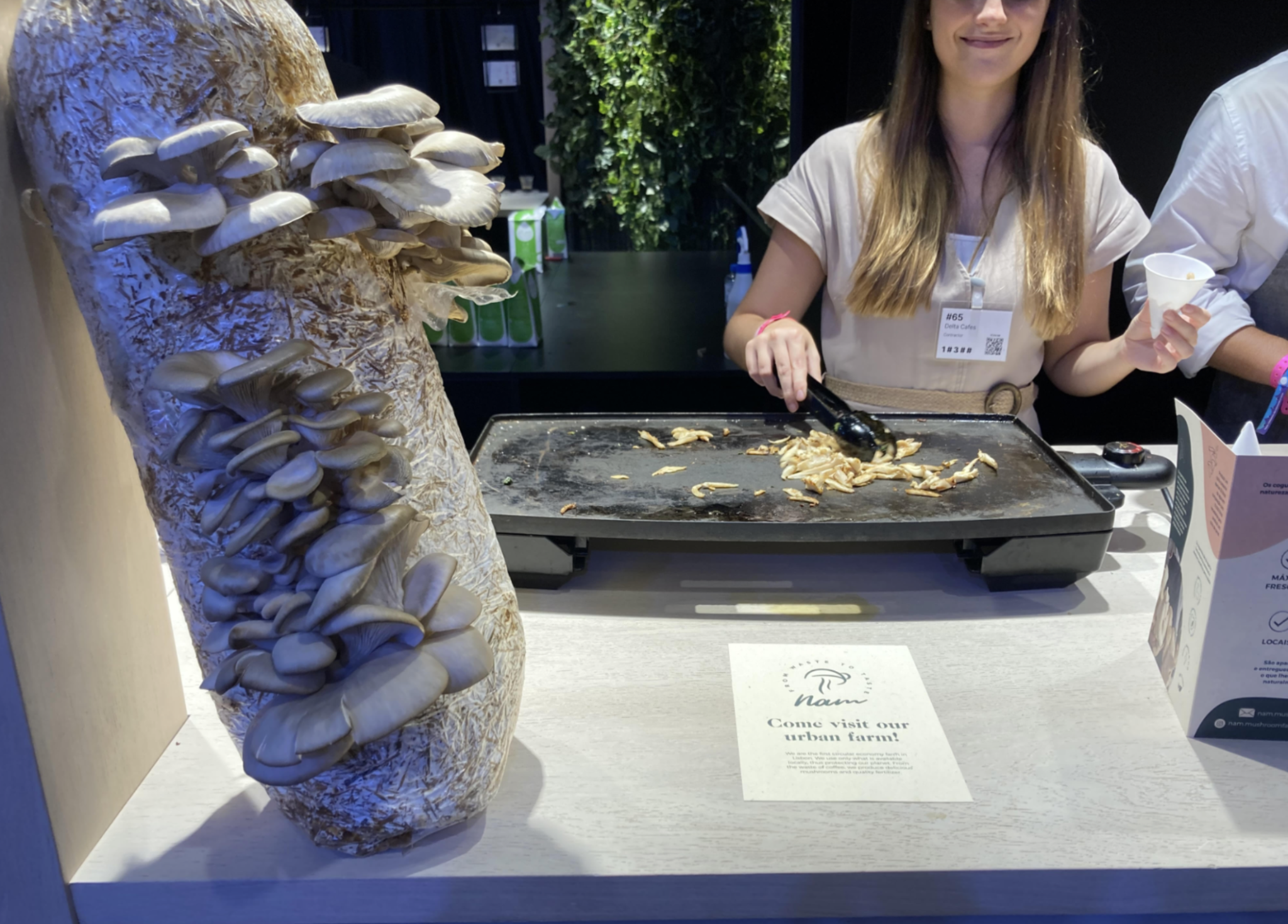 3/ An Iberian man carves up an Iberian ham in the speakers' lounge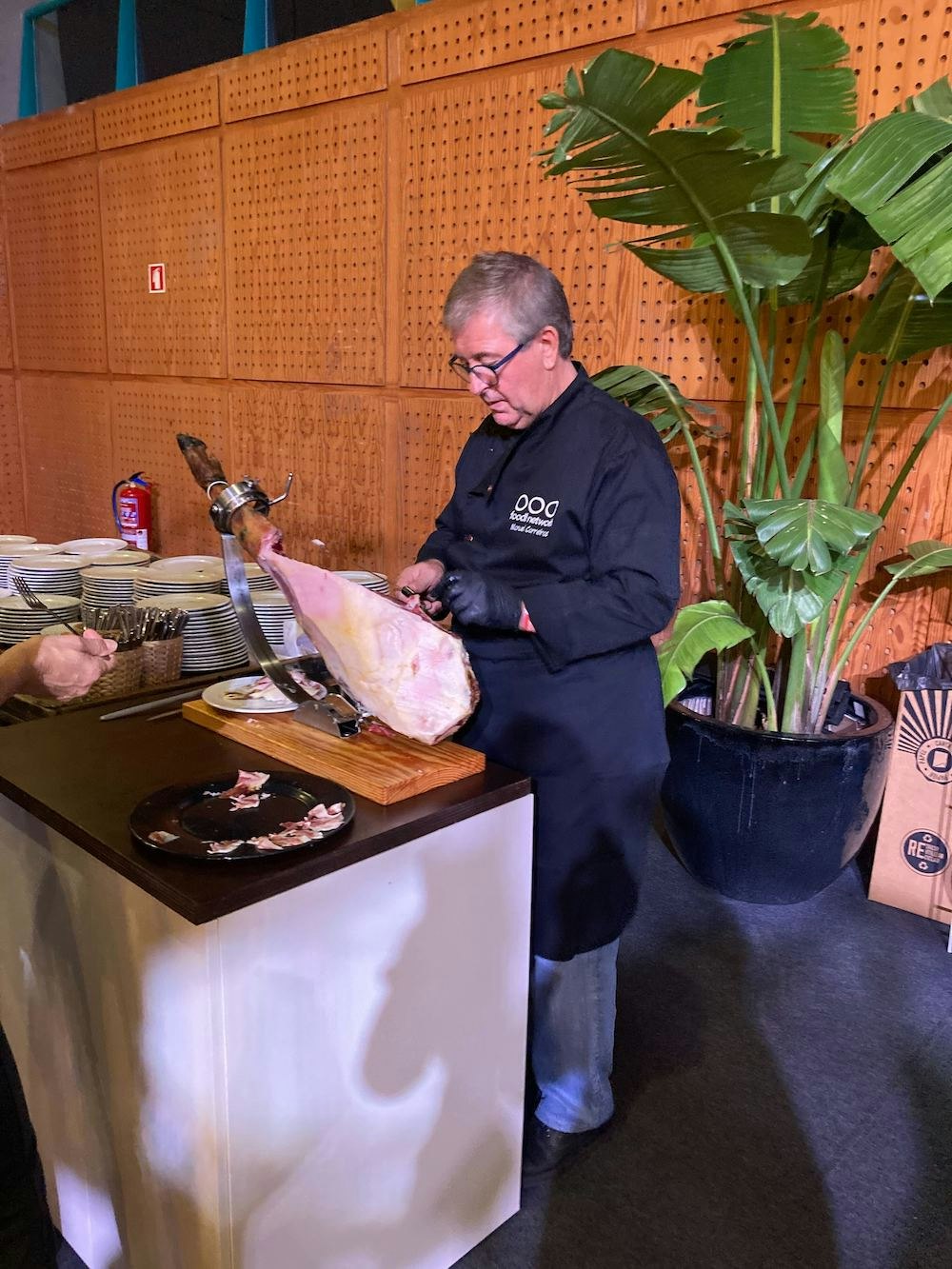 Top quotes of the conference
"Elon hasn't got a clue what he's doing" — former Twitter exec.
"During the past 20 years we have witnessed the biggest misallocation of capital in history… We've been investing in the past" — Cathie Wood, CEO of Ark Invest.
"I'm just soooo hungover from listening to David Guetta all night" — unnamed investor.
"What's the biggest acquisition Revolut would like to make? A banking licence" — Nikolay Storonsky, founder of Revolut. 
"I don't care about our valuation" — Guillaume Pousaz, founder and CEO of Checkout.com.
"Elon Musk, judging by what he's said, is intending to march straight into Twitter and destroy trust, a sense of reliability, and the absence of good, acceptable practice" — Peter Mandelson, former UK politician.