Office space provider WeWork is swapping out some of the more expensive items in certain London offices in favour of cheaper alternatives after falling on hard times financially.
Pricey books and trendy milk appear to be some of the things that WeWork is cutting back on in the capital, where WeWork has 51 spaces.
The nine-year-old US company, which has more than 500 offices in 29 countries, has been through a year of hell. It all began when the company filed for a public stock listing in August. Within a month, the company cut its valuation from $47bn to as low as $10bn, and ditched cofounder Adam Neumann as the chief executive. It also delayed the listing indefinitely.
In October, only a few weeks later, WeWork was taken over by SoftBank, its biggest investor, who went on to give the company a valuation of less than $5bn at the end of the third quarter. WeWork announced that it had laid off 2,400 employees globally in November as part of an effort to cut its growing losses. Meanwhile, Neumann walked away with a $1.7bn package.
Neumann used to describe WeWork as the "largest physical social network in the world", but the real estate company has been burning through cash at a phenomenal rate and the whole business model has been called into question.
There is a chronic mismatch between what it owes its landlords and what it charges its tenants. Ditching certain luxuries is unlikely to change that.
'Lower quality books'
Two WeWork members in the Waterloo and Paddington offices told Sifted that they've noticed an influx of old, cheap books in the last couple of months.
"When we moved here there were absolutely loads of books published by a publisher called Phaidon," said the WeWork Waterloo office member, who wishes to remain anonymous. "Apparently about £500,000 worth of books. All really nice ones, fancy travel guides to trendy cities, architecture books etc.
Sifted Newsletters
Sifted Newsletter
3x a week
We tell you what's happening across startup Europe — and why it matters.
"I've noticed that there are now absolutely shitloads of what I would call 'lower quality books'," the source added "[They're] previously owned books by John le Carré and sports biographies. 'Diana: Her True Story' and 'Blackadder' are just so off-vibe for WeWork's flagship in London."
Phaidon did not immediately respond to a request for comment.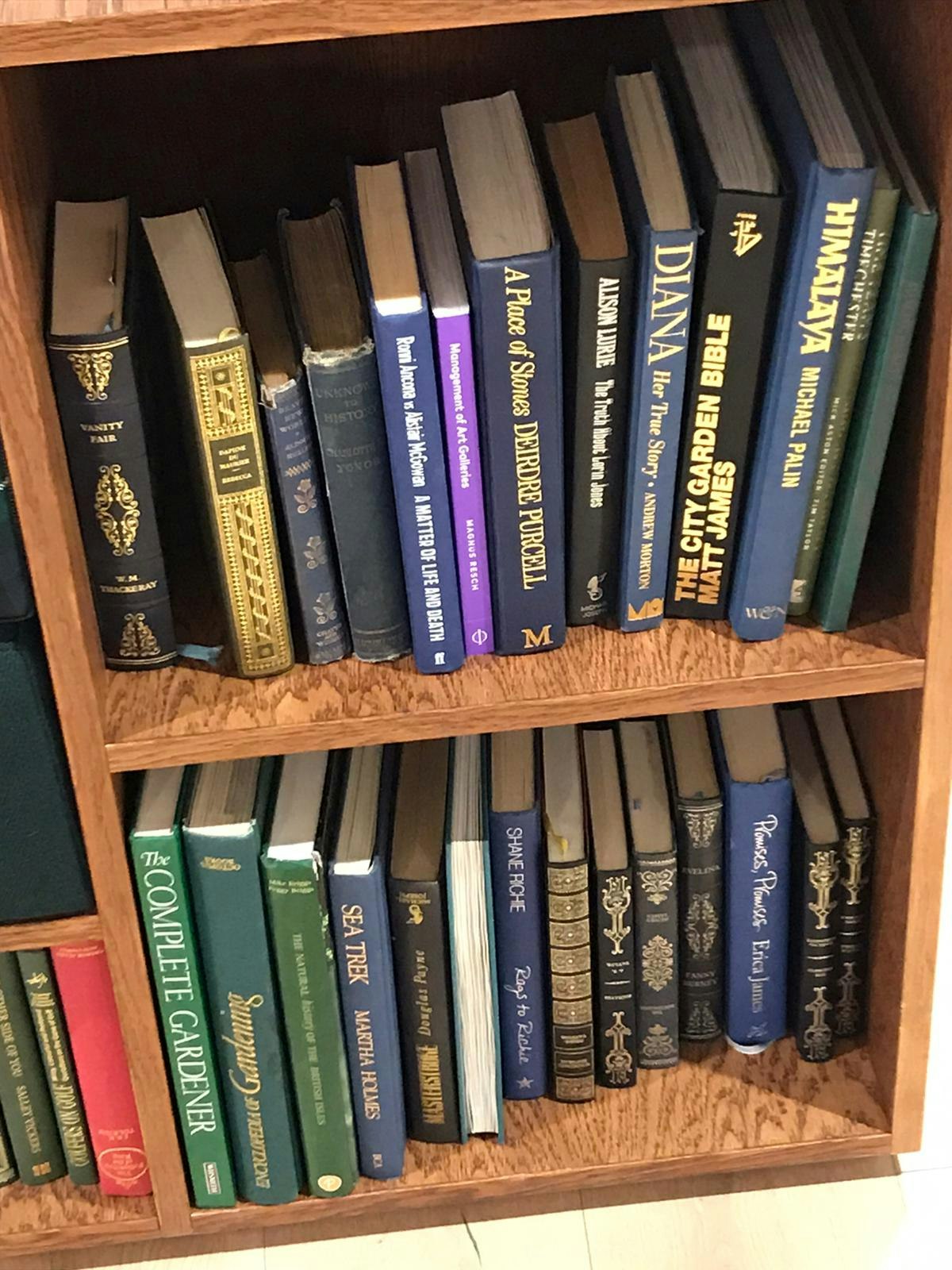 WeWork doesn't appear to be making any effort to mix the old and new books together.
"They're really unevenly distributed because they clearly just emptied out entire shelves of the good books, and then replaced them with the shit ones," said the WeWork member. "Crucially, on the ground floor, it's only the good stuff."
WeWork denied that it had started introducing cheaper books.
Milk and mugs
In one of the multiple WeWork's around Old Street the company has replaced large, black, branded mugs with smaller, plain, white mugs, according to a WeWork member, who said the coffee machine was also broken.
Another WeWork member said they'd noticed that the milk in the Moorgate WeWork has changed from trendy Plenish to cheaper Alpro recently.
Endless free beer is also a thing of the past. "It used to be always available on tap, now only certain hours on certain floors," said a WeWork member.
Other members said they'd noticed less staff, security, dirtier offices and slower service in general.
"We had a lift that didn't get fixed for about three weeks and the WiFi is also pretty patchy," said a member of the Moorgate WeWork.
Another WeWork member based in one of the offices by Old Street roundabout said: "WeWork reduced overnight security and got rid of our security during the day.
"They've cut cleaning hours and with the overall culture where people just don't care to clean after themselves our building seems quite messy.
"Each Thursday we used to have community nights with refreshments and drinks. Now they only happen once a month.
"So I can see they are trying to cut down on things, but I am not sure they thought it through. The hype of being cool has definitely gone."
A WeWork spokesperson said: "Member experience is our highest priority — we have 60,000 members in London and we would only ever make changes in our buildings that improve their experience. Our new strategy is underpinned by consistently delivering for our members and we will continue to invest in providing them with an exceptional experience."