It's no secret that the startup scene is stressful. Whether you're a founder struggling to close a big client to keep the dream alive or a VC with LPs breathing down your neck, it's a high-stakes game all around — and that can mean that wellbeing takes a back seat. 
But the taboo around mental health is disappearing. Founders and investors are increasingly speaking out about their experiences and some VC firms have launched wellbeing programmes for their portfolio companies. 
Sifted consulted 12 people in the ecosystem to gather the wellbeing hacks, tips and tricks that get them through the week. 
Chris Smith, managing partner at Playfair
Keep your phone out of the bedroom. This removes the temptation to check your phone last thing at night and first thing in the morning, and makes your bedroom a sanctuary away from work. I use a cheap radio alarm clock to wake me up, which does the job just fine.
Ditch the wearables. I wore one for a few days and it drove me crazy with the incessant vibrations telling me I needed to stand up, sit down, turn around, take a call, reply to an email… Of course, you can mute the notifications, but wearables play into the feeling of wanting to be always connected and can create an unhealthy hyper-vigilant state.
Never pay for WiFi on flights. A long-haul journey is the perfect opportunity to catch up on movies, stare out of the window, read and get some rest.
Agustin Guilisasti, CEO and founder of HumanForest
Enjoy the outside when you can. It's probably no big surprise that, for me, the moments to unwind from the busy life of being a founder and a father are found on my bike. Whizzing past Big Ben or along the beautiful river Thames gives me that headspace to reboot before I enter the wonderful craziness at either end of my commute. 
Nick Carmont, cofounder and CTO at Connect Earth
Set notifications to "pull" instead of "push". As a technical cofounder in the remote world, it can be incredibly distracting to constantly receive messages and notifications. Being able to decide when to see notifications by setting the "focus" time on your phone to "pull" notifications at your time of choosing instead of your phone buzzing whenever they get "pushed" to you has been one of the greatest benefits to my mental health and work. 
Take a proper lunch break. This is a really key one. Having a proper lunch break to sit down and eat, speak with someone or go for a short walk is essential for keeping high levels of mental health and energy throughout the day and after. I often find that when skipping lunch, I am much more tired and brain-fogged in the evening, even when working the same amount of time. 
Dorota Matuła, cofounder and CMO of Activy and Mindy
Cycle to work — if you can. My daily 10km bike ride to the office isn't just a commute – it's my exercise session of 20 km per day, 100km per week. Some days, I'm tuned in to podcasts (now Steven Bartlett fills my headphones) to absorb new ideas, while other times, I use the ride to meditate and prepare my mind for work. On the journey back, I clear my mind, using the ride as a form of relaxation. 
Joanna Graiver, VC investor at Fuel Ventures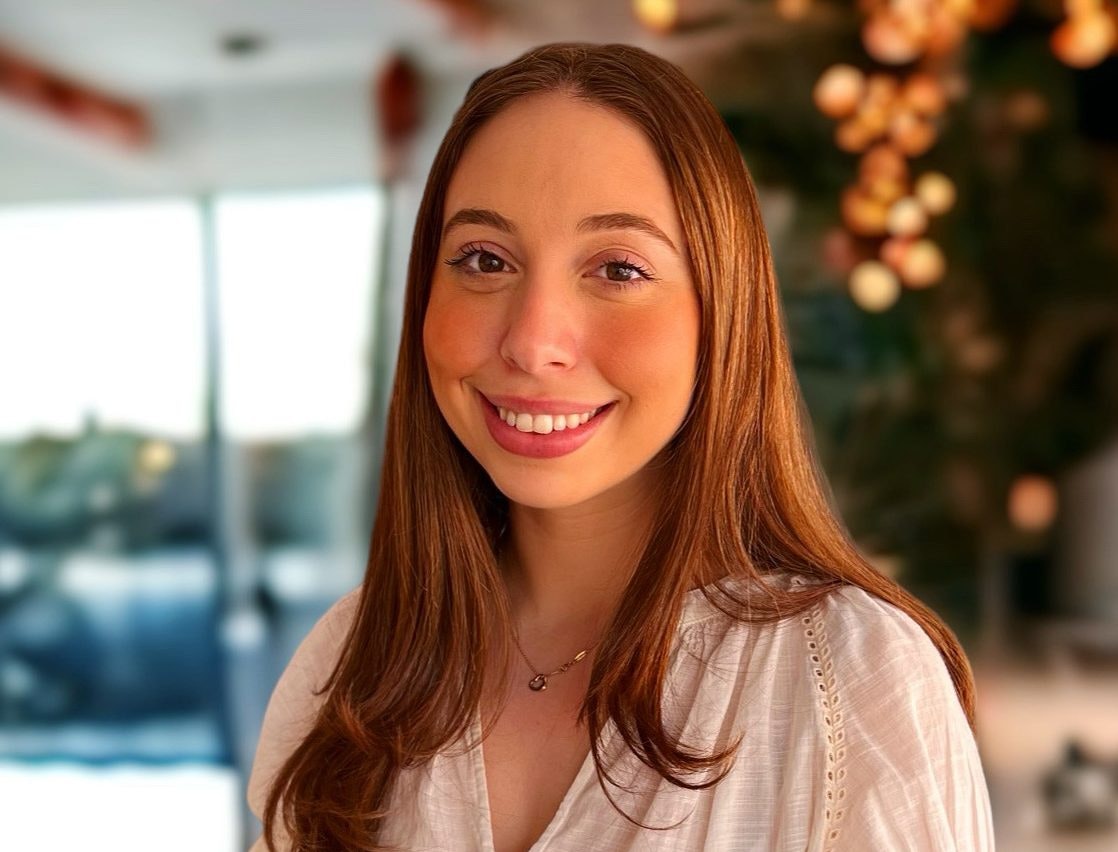 Keep up with non-work-related hobbies. These could be anything like going to a gym class, reading a novel or learning a new skill. The point is to do something that you enjoy, makes you happy and takes your mind off work. Don't feel guilty for taking breaks — switching off is essential for your mental health and wellbeing and can massively improve your overall performance. 
Incorporate face-to-face interactions into your routine. Whether it's by heading to the office, working from a coffee shop or organising meetings in person, face-to-face contact is key for our mental health. With work life becoming increasingly more digital and remote, it's surprisingly easy to go days without leaving the house or seeing anyone in person, so make sure to prioritise this into your routine. Personally, I find it helps me to do deep work from a local coffee shop in periods when I have fewer calls. 
Dalia Aga-Shaw, founding partner of 3 Sisters Ventures
Motivate yourself to move in the morning. Hitting the gym early in the morning always helps clear my mind, which is why I do three 6am CrossFit sessions every week. I always feel more energetic and optimistic afterwards, helping set the tone for the rest of the day. On the days I don't do a workout, I spend up to 20 minutes stretching first thing – it's my moment of calm and reflection before everyone else wakes up and the morning hustle and bustle ensues.
No screens in the bedroom. To help me fully unwind and get better sleep, I leave my phone, laptop and notepad in the living room — and I don't have a TV in the bedroom either. This way there is no temptation to scroll through emails, add to my to-do lists or browse the web endlessly.
Levent Altunel, cofounder of bunch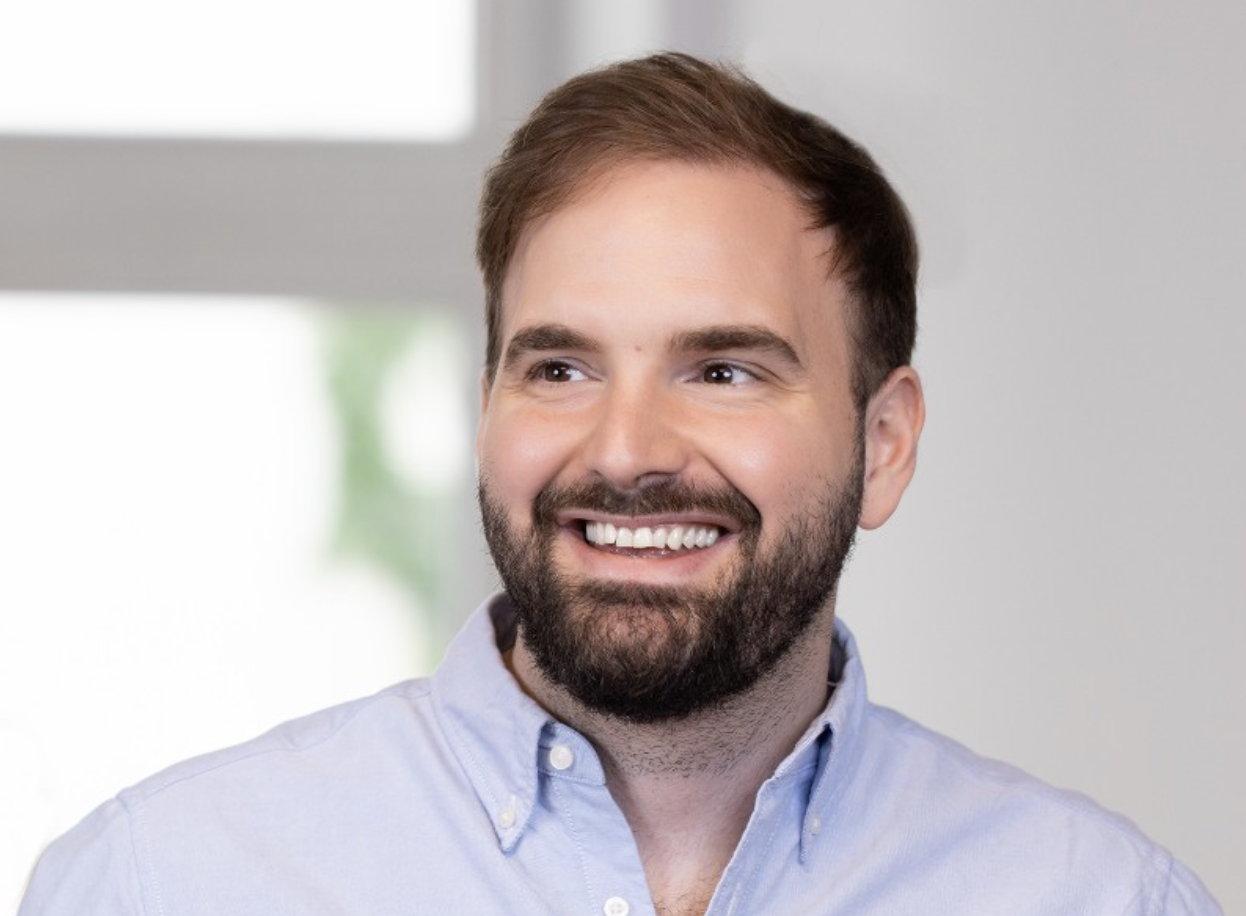 Organise your desktop. I use Arc as my web browser, which allows me to be much more organised by having different browser workspaces for the different departments I work across and offers the ability to create project-specific folders in each workspace. You have to do so much context-switching as a founder and having your spreadsheets, Slack, CRM and other bookmarks structured this way saves so much time and energy.
Manage the inbox.  I use inbox zero as a mantra, which helps me declutter my mind. Any tasks that I really need to do live in my inbox and get snoozed to the exact time that I need to do it. This helps reduce the risk of overlooking anything and means I have a central inbox for all my to-dos — and if my inbox is empty in the evenings, I definitely sleep better.
Use your calendar to structure time. In combination with inbox management, I have regular blockers in my calendar to take care of recurring topics like HR admin, expense management or CRM cleanup. This helps to ensure I have at least some time to take care of the things that easily can get neglected. You have to protect your deep-work time and having these slots in your calendar makes it easier to remember this.
Toby Cannon, founder and CEO of Myles Wellbeing
Set daily non-negotiables. In startups, to-do lists are never-ending and I often found I was finishing the day feeling unfulfilled. Now, every morning I write down (on pen and paper, so they can't be edited) three non-negotiable tasks for the day — these aren't necessarily the biggest, but they are the highest priority. When I sign off the day, as long as I've completed these three tasks, even if everything else has gone horrendously, I know the day has been a success and feel fulfilled.
Get moving. Most people look at exercise as something that depletes energy, but I find the opposite to be true. I nearly always feel more energised and ready to go after a lunchtime walk, run or bike ride, and it often gives me a bigger boost than my afternoon coffee. A standing desk helps with this, too (one hack is to leave this in the standing position whenever you leave your desk, so when you return, the default is to stand).
Practice gratitude. Every morning, the first thing I do when I sit at my desk is write down three things I'm grateful for. A lot of people are sceptical about this kind of thing, but I'd recommend trying it for a few days to see how it lifts your mood in the morning. Common themes on my list include the Myles team, health, sunshine, family or a warm bed. It's a great way to put things into perspective and start the day on a positive note.
Yara Alenazi, associate at MassMutual Ventures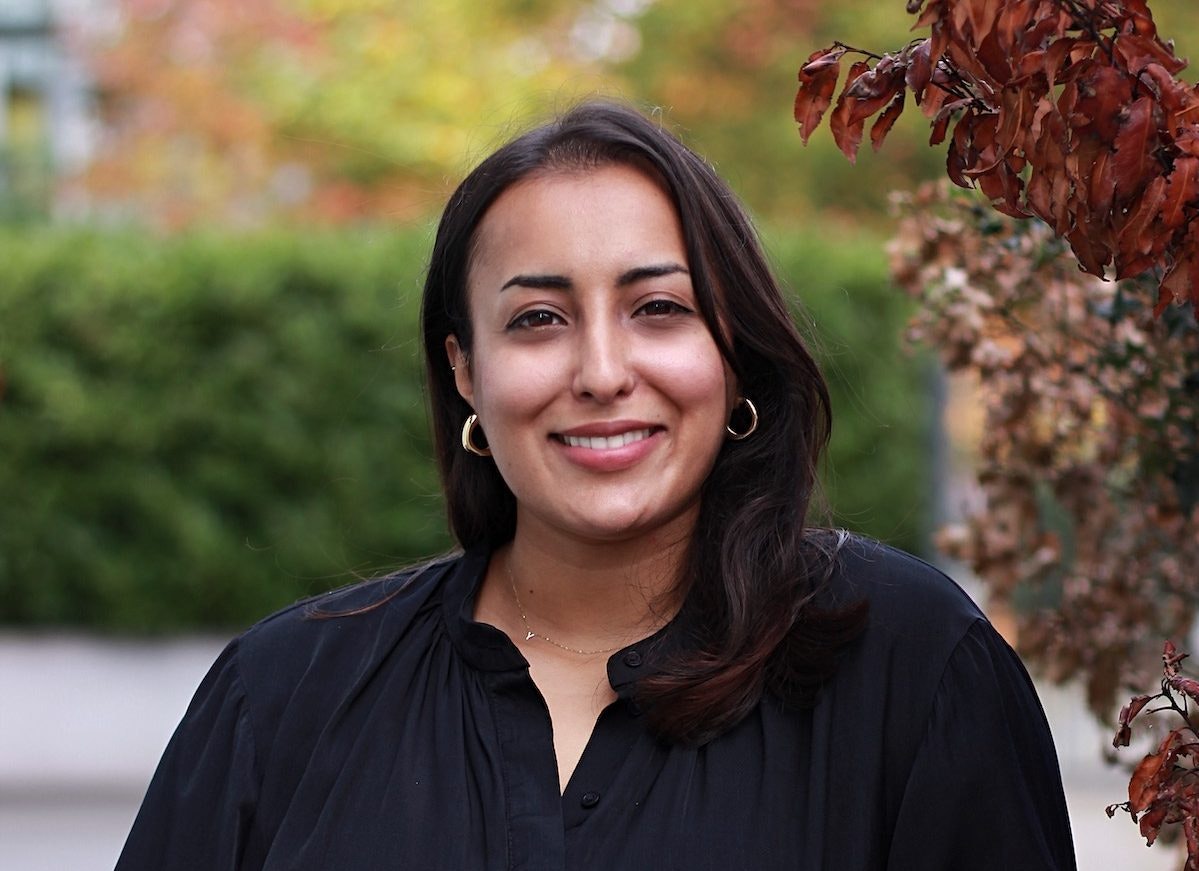 Embrace planning. Even though it might seem counterproductive, I plan and overplan to make sure I'm staying on top of rest while keeping productive. At work, I swear by calendar blocks during the day to indicate to me and my team what my priorities are. After work, I insist on walking at least two tube stops before jumping on the underground — living in London makes the walking easy and it helps me to keep fit, but also to digest and decompress from the day.
Separate the weekends. Weekends are the ultimate disconnect for me and the only way I'm speaking to a colleague or a founder is if we're both doing something non-work-related, like a new park run or a bucket-list restaurant!
Peony Li, founder and CEO of Jude
Spinning every week. Spinning is the best 45 minutes to put building a business back in context. Essentially, you are challenged to break through your own mental barriers while building your capacity and strength for more, both when building a business and when spinning — the difference with the workout is that you get constant encouragement and cheerleading in the room, which you don't get as a founder. That's what I have learnt to do: celebrate the breakthroughs and cheer through the hardships, because they are all strength-building opportunities — plus, you get an extra boost of endorphins.
Mikael Johnsson, general partner and cofounder of Oxx
Close the books before bed. As someone who struggles with poor sleep, I've found it very helpful to have a daily routine of "closing the books" to help calm down and avoid waking up in the night. I spend 15-30 mins running through everything that has happened during the day – meetings, conversations, challenges, etc – and make mental notes on what to do or conscious decisions to file them away. When I'm done, I try to open a real book and read something non-work-related. 
Itxaso del Palacio, general partner at Notion Capital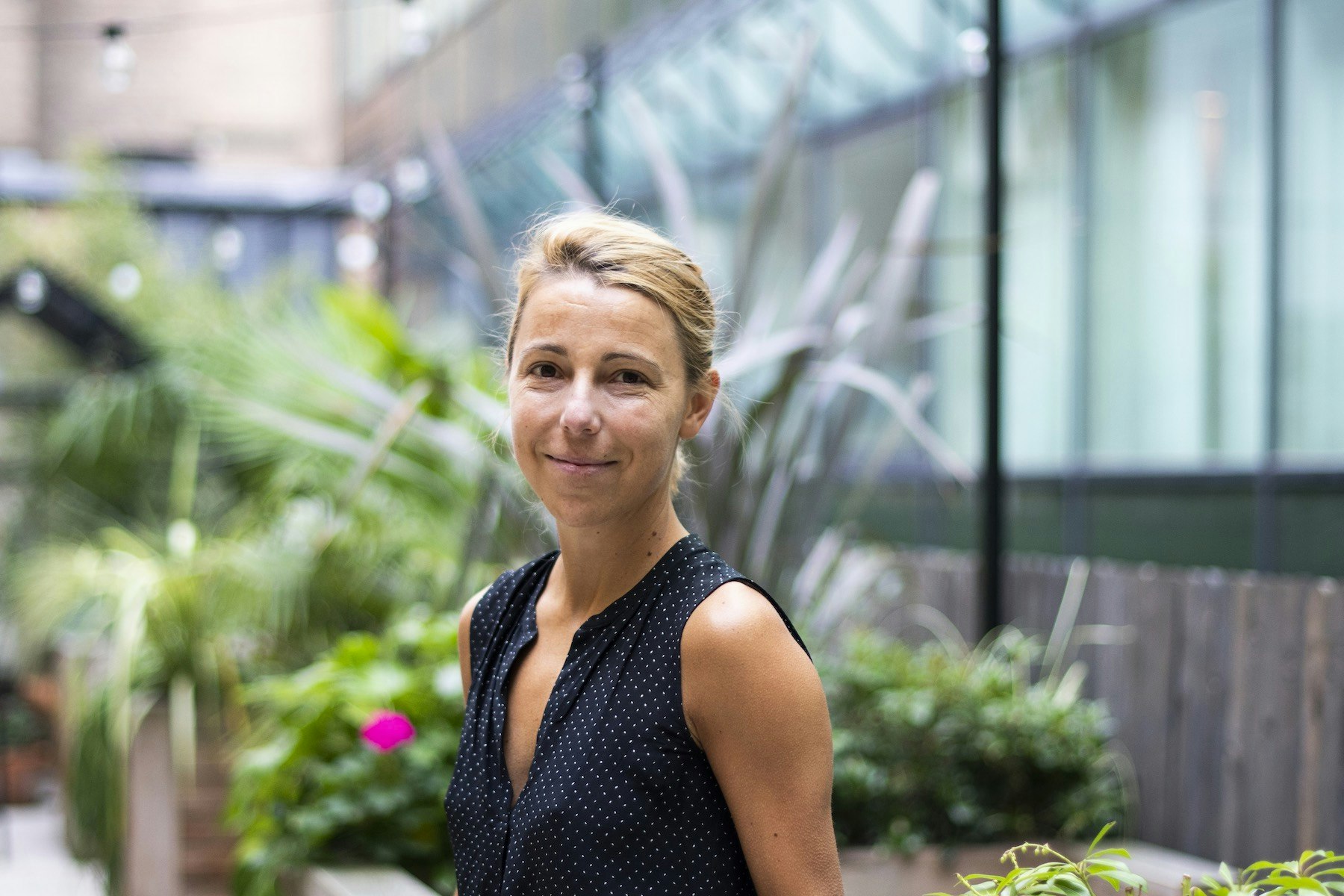 The kitchen closes at 6pm. Human bodies are designed to be awake while the sun is up. Finishing your last meal before sunset gives your body time to digest and get ready to sleep before bedtime. It is not just about the time between the last meal and the first meal of the day (i.e., intermittent fasting); it is about the circadian cycles that your body naturally goes through. 
Catch the Zs. It has been scientifically proven that sleep deprivation leads to lower alertness and concentration. When we don't sleep enough, our brain is foggy, and we can't operate at our maximum capacity. Getting eight hours of sleep or more is the best way to get clarity of your thoughts and to stay productive. 
Laura Keilhofer, associate at Burda Principal Investments
Limit LinkedIn time. LinkedIn is a great tool, but it can also easily create FOMO (just like other social media apps). I like to put a time limit on it on my iPhone (i.e. 15min a day) and try to not use it at all on vacation days and weekends.
Find friends outside the bubble. We all know that networking is huge in the founder and VC ecosystem, but many of us tend to spend a lot of our free time in the same circles. I find it helpful to have friends in different jobs and stages of life to be able to put things into perspective, and useful to get their opinion and thereby a different view on whatever's going on in my life (good or bad!).