It started in the sitting room of a house in Ranelagh, an affluent suburb of Dublin. 
Patrick Cosgrave, a then 25-year-old running a database profiling candidates in the 2007 Irish general election, dreamed up an idea for a different kind of tech conference. 
"I started Web Summit from a couch," Cosgrave would write a few years later. "It was born from my frustration as a startup attending conferences. I believed there was a different approach."
It has ended up, 14 years later, in an extraordinary row between former partners and multimillion-pound international court battles over who has the right to use the conference brand, just as thousands of attendees set off to Lisbon to attend the latest Web Summit next week.
Cosgrave is suing two of his former business partners — one an old school friend and fellow Web Summit cofounder — over a venture fund the Web Summit boss alleges was developed in secret to profit from the company's success.
In turn Cosgrave has been accused of being aware of damaging information, or "kompromat", about him and displaying "a pattern of bullying behaviour", in legal letters seen by Sifted. Legal proceedings against Cosgrave and Web Summit are expected to be issued by the cofounder in the coming weeks.
On the eve of this year's Web Summit, here are the latest developments.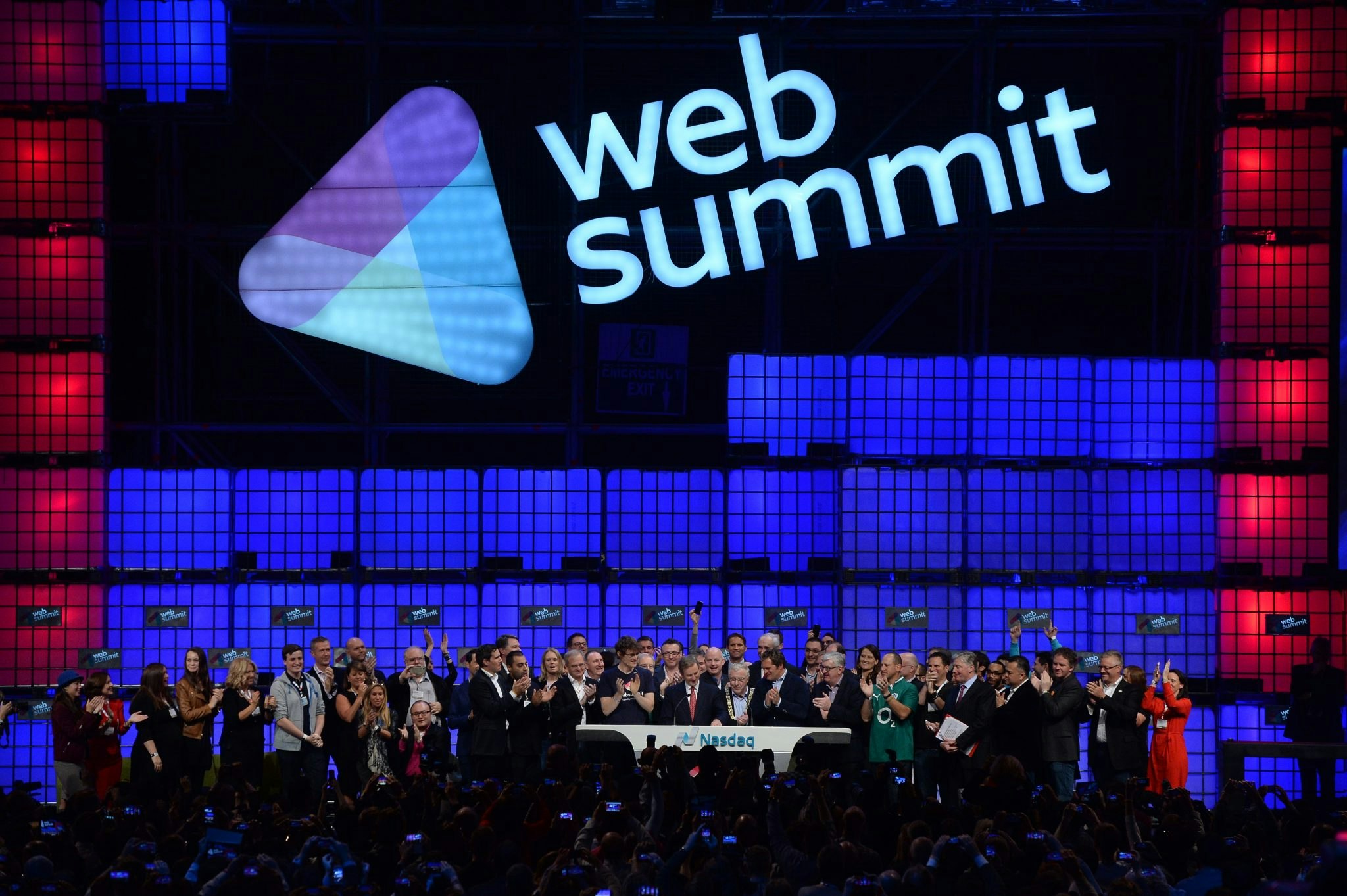 The 'covert' fund allegation
In the early days of Web Summit, Cosgrave teamed up with one of his school friends, David Kelly, who today owns almost 12% of Web Summit's holding company, Manders Terrace.
In 2018, a VC fund called 'Amaranthine Fund I' was registered with the SEC in the US. Kelly and Patrick Murphy, previously of Goldman Sachs, were listed as its managers. According to court documents filed on behalf of Cosgrave in the US, he was also a managing director. Web Summit committed $2m to the first close of the fund, which was worth $25m in total.
At first, things seemed to be going well. The fund was an early investor in Hopin, the events startup that's now worth $7.8bn, and backed retail tech unicorn Standard Cognition. Here's one of their pitch decks.
But in autumn last year, according to complaints filed in San Francisco and Ireland, things got more complicated. 
Legal action filed in the Superior Court of California on September 14 by Manders Terrace, of which Cosgrave is a director and majority shareholder, states that the three men discussed setting up a follow-on investment fund to Amaranthine, but were "unable to agree on a number of critical business matters".
The complaint filed in California claims that, after the dispute, Kelly informed Cosgrave he was leaving his position at Amaranthine and Web Summit, purportedly writing to Cosgrave to say he was going to "start my own small business or work for someone else".
But Manders Terrace alleges that Kelly and Murphy were actually making plans to "covertly" set up the second fund they'd discussed — just without Cosgrave. 
Kelly and Murphy had "hatched a plan to deceive" Web Summit and Cosgrave, the court papers allege, to "breach an agreement with them, and secretly establish a follow-on fund that improperly usurped Web Summit's brand, resources and assets". An affidavit signed by Cosgrave for the Irish suit alleges "grave" breaches of fiduciary duty by Kelly.
In response to the court filing, a spokesperson for Kelly and Murphy said the narrative was based "on numerous factual inaccuracies and deliberate misstatements".
"This is a meritless case, which follows a clear pattern of behaviour by Cosgrave. Patrick and David will strongly defend their position," they added.
VC firms set up in the US have to be registered with the SEC. After resigning from Web Summit in April, Kelly, along with Murphy, established an entity called Semble Fund II in May 2021. There's a website address for Semble, but it's no longer live.
Manders Terrace claims that "Semble" is a Web Summit brand and mark and its use misleadingly presents the Semble fund as a successor to Amaranthine. Cosgrave states that he was "absolutely flabbergasted" to discover the new fund, adding that Kelly and Murphy have "deprived Web Summit of its legal rights and economic benefits" and "interfered with Web Summit's efforts to raise its own follow-on fund". 
Cosgrave's affidavit for the Irish suit claims that the Web Summit lost $10m "or more" to the actions of Kelly. 
The complaint in the US, which is seeking compensation by way of a jury trial, goes on to say that some of those who invested in Amaranthine Fund I have now made binding commitments to the Semble fund — investments it says were made based on "misinformation", with the effect of depriving Cosgrave and Web Summit of millions of pounds. 
But Kelly's side of the story is different
In a letter sent from Kelly's lawyers to Cosgrave's, dated August 25 — seen by Sifted and published in part in the Irish press — Kelly's law firm Dillon Eustace states that Cosgrave's argument hinges on a belief that he "controlled Fund I and has somehow lost that control". 
"This could not be further from the truth," the letter reads.
It states that Murphy and Kelly were in control of the "governance and control of Amaranthine", and that the fund was "wholly distinct from Web Summit". 
"Put simply," the letter says, "Fund I is not 'Web Summit's fund', nor is it a 'creature of Web Summit'". It also alleges that Web Summit has no ownership of trademarks related to the Semble name.  A spokesperson for Murphy and Kelly said that Amaranthine was a "standalone legal entity".
The letter further alleges that it was actually Cosgrave who decided not to work on Semble, the second fund, saying he wrote to Murphy to say: "We're not going to be able to work together, Patrick, and that's just, that's unfortunate, and that's just the way it's going to be."
Kelly's lawyers state that, in April this year, Cosgrave and Murphy and Kelly signed an agreement that Web Summit would no longer provide assistance to Amaranthine, and in May, that Web Summit was "removed" as a "member" of Amaranthine. Therefore, they state, Semble was entirely separate from Web Summit.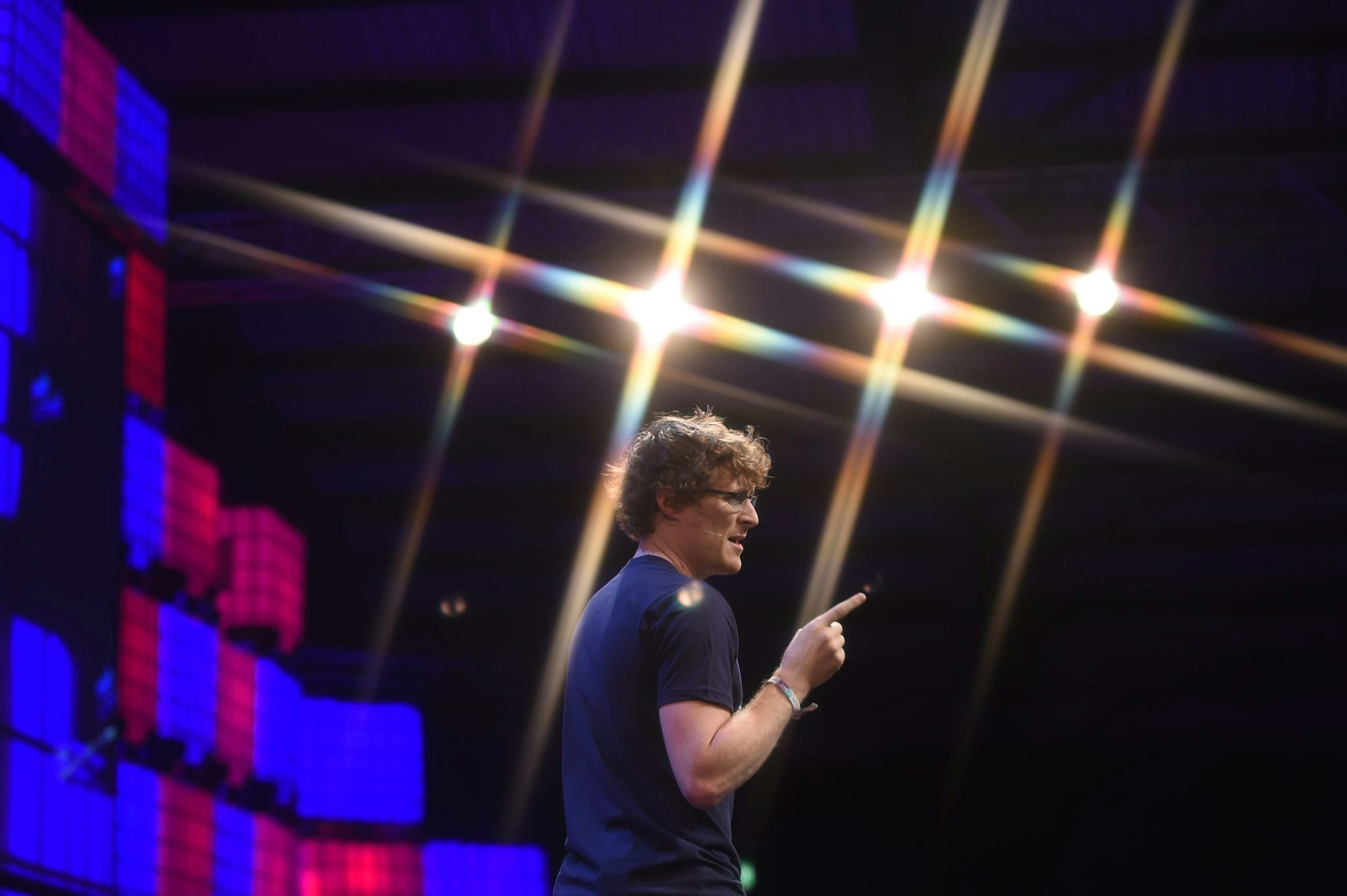 The kompromat allegation
During the breakdown of discussions on a follow-up fund to Amaranthine, Cosgrave is alleged by Kelly's legal team to have told Kelly he had "kompromat", a Russian phrase meaning damaging information, on him.
Kelly's lawyers further allege, in their letter to Cosgrave, that the Web Summit boss sent a text message to Kelly, saying that Cosgrave's brother had taken "a rake of photos" of Kelly on a trip to Thailand, alleging that Kelly had "conducted himself inappropriately" on the trip. The kompromat is also claimed to have included information that showed Kelly had been unfaithful to his wife. 
The letter from Kelly's lawyers to Cosgrave's states that he has never been to Thailand, and that Cosgrave's own wife has confirmed that the allegation about Kelly's unfaithfulness is false. 
Cosgrave is also alleged in the same letter to have said to Kelly that he was "under investigation for mismanagement of a sexual harassment complaint made against another employee five years ago". Kelly's lawyers say it was the first time he had heard of these allegations. 
Cosgrave's behaviour, Kelly's legal team say in their letter, demonstrates a clear pattern where, "when he [Kelly] questioned or queried his actions, Mr Cosgrave's response was to make up untrue allegations about him, to threaten him".
"Since the separation, Cosgrave has been intent on disrupting the lives and businesses of David and Patrick," a spokesperson for Kelly and Murphy said. 
Kelly's lawyers also allege that there were several times when Cosgrave made decisions "unilaterally", and "without consultation or permission" from the other shareholders of Web Summit.
One of the alleged incidents is purported to have taken place in March 2017, when, after nine months of negotiations to sell Web Summit, "Cosgrave unilaterally emailed the prospective acquirer to shut down the proposed deal".
Kelly was on holiday at the time, the letter from his lawyers to Cosgrave's alleges, and only became aware of the situation from a third party. The deal would have been worth €200m, Kelly's legal team notes in the letter.
Kelly has also indicated that he intends to bring a shareholder oppression case towards Cosgrave in the coming weeks.
Bullying allegations, legal rows
Kelly's legal team also allege "a pattern of bullying behaviour" by Cosgrave towards "multiple" Web Summit employees. 
The letter sent to Cosgrave's legal representatives in August notes "numerous cases of verbal and digital harassment" and one case of constructive dismissal which "reached the Workplace Relations Commission, and was determined in favour of the Web Summit employee". 
The letter also alleges that there was "at least one case when Cosgrave sought to remove an employee who was in the process of making a formal complaint about his behaviour". 
A spokesperson for Cosgrave said the claims are "meritless allegations" intended to "distract from serious breaches of his fiduciary duties".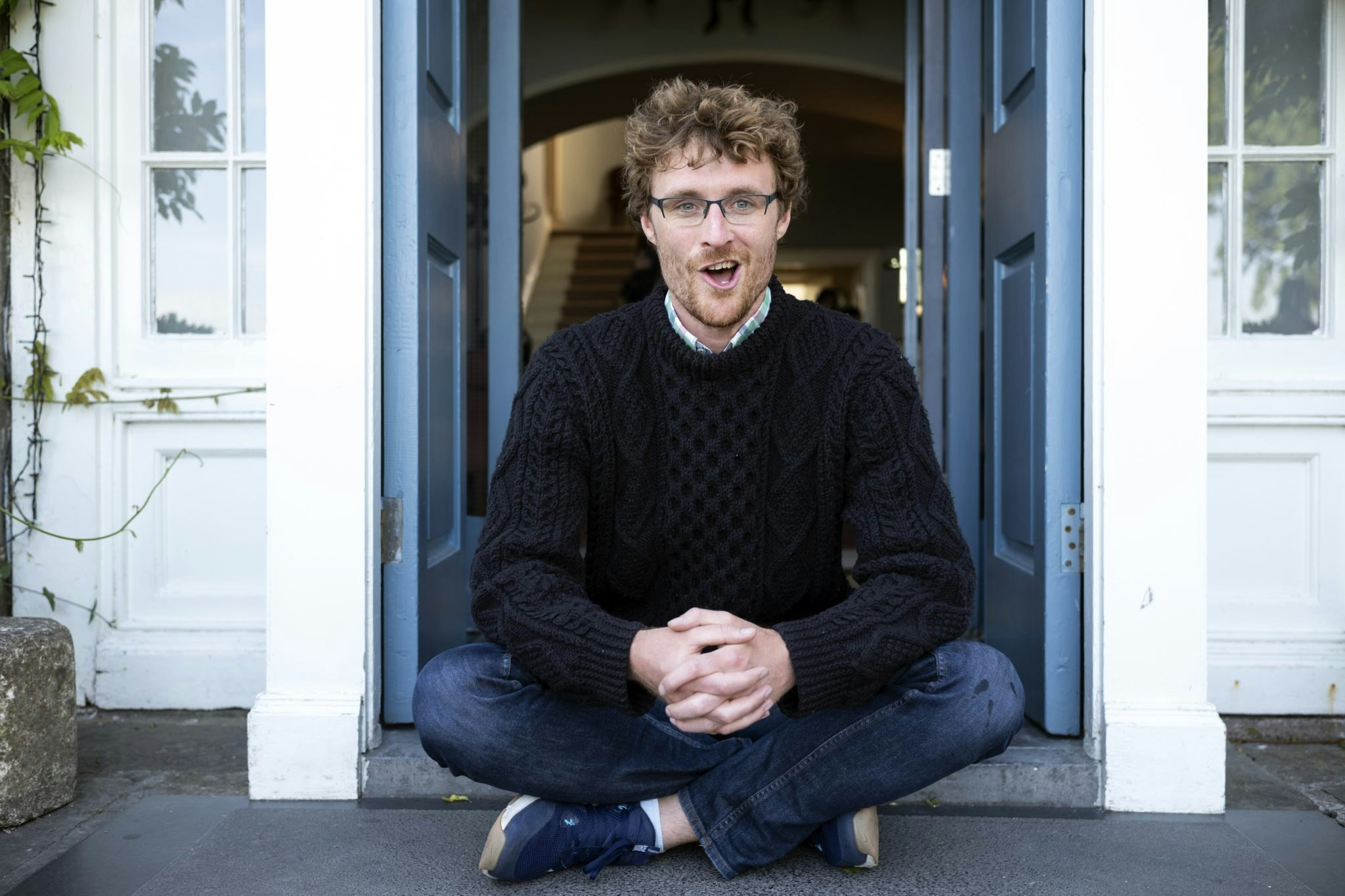 Spicy social media
Cosgrave's online activity has also courted controversy and legal rows in recent years. 
A doctor in Ireland sued the Web Summit organiser last year over false comments Cosgrave made on social media, including a claim the doctor was "involved in spin and deception". After settling a High Court action, Cosgrave apologised for the remarks, which he deleted, saying he was "wrong".
Cosgrave also apologised in June last year for a tweet, sent just over a month after Ireland's first case of Covid-19, which claimed that four nurses had died. 
And back in 2019, Facebook removed what it called "misleading" and "deceptive" adverts for a website set up by Cosgrave to highlight his claims that Ireland allows companies to avoid tax.
A cautionary tale?
Web Summit is set to open its doors on Monday, in what will be the biggest test this year of how large-scale conferences are rebounding during the pandemic. 
Cosgrave says it'll be the "largest business conference in the world" this year, with 1,000 speakers in attendance.
There'll also be over 1,000 startups attending, each hoping to hear speakers' pearls of wisdom to guide them through the various challenges of growing a company (and the expensive Web Summit "swag" will make a reappearance).
This year, it's also the spat at the top of the conference itself that could offer lessons to startups: on the problems that can hit founders when things go well, and the difficulty of maintaining cofounder relationships as money enters the game. 
A previous version of this article said that Cosgrave has been accused of telling his cofounder he held damaging information on him. A lawyer clarified that Cosgrave was aware of kompromat.