People are confused as to why Web Summit, an annual technology conference in Lisbon which kicks off this week, is charging hundreds of euros for its clothing.
Web Summit, which was founded by Irish entrepreneur Paddy Cosgrave in 2009, is selling a handknit sweater for €850 and a jumper for €780 on the "swag" section of its website. There's also a kid's hoodie for €240.
"Genuinely concerned that this isn't a joke," said Howard Watt, who heads up Sheridans' venture capital fund, on Twitter. "Imagine a Founder pitching for seed funds to meet payroll....while wearing a €850 hand woven sweater."
Twitter user Kate Bielinski added: "€240 for a kid's hoodie?? Am I reading that right?"
Another joked that the tops were the "steal of the decade" and someone else pointed out that it's not even half a bitcoin.
Web Summit, which started out in Dublin, has been popular with cash-strapped tech entrepreneurs looking to raise money to get their company off the ground. The event gives them the opportunity to network with investors and listen to talks. This year speakers include Ronaldo, Tony Blair and Edward Snowden.
Cosgrave attempted to explain the logic behind the pricing. "There's a story here," he said on Twitter, adding that he's worn the clothing on stage at Web Summit over the years. "The T-shirt's are €25, the bottles and cups €30. The €850 sweater is hand-knit over approximately 40 hours in Donegal, Ireland. Not 'finished' in Ireland. Designed & hand-knit in Ireland. It's been on sale in Brown Thomas for the best part of two seasons."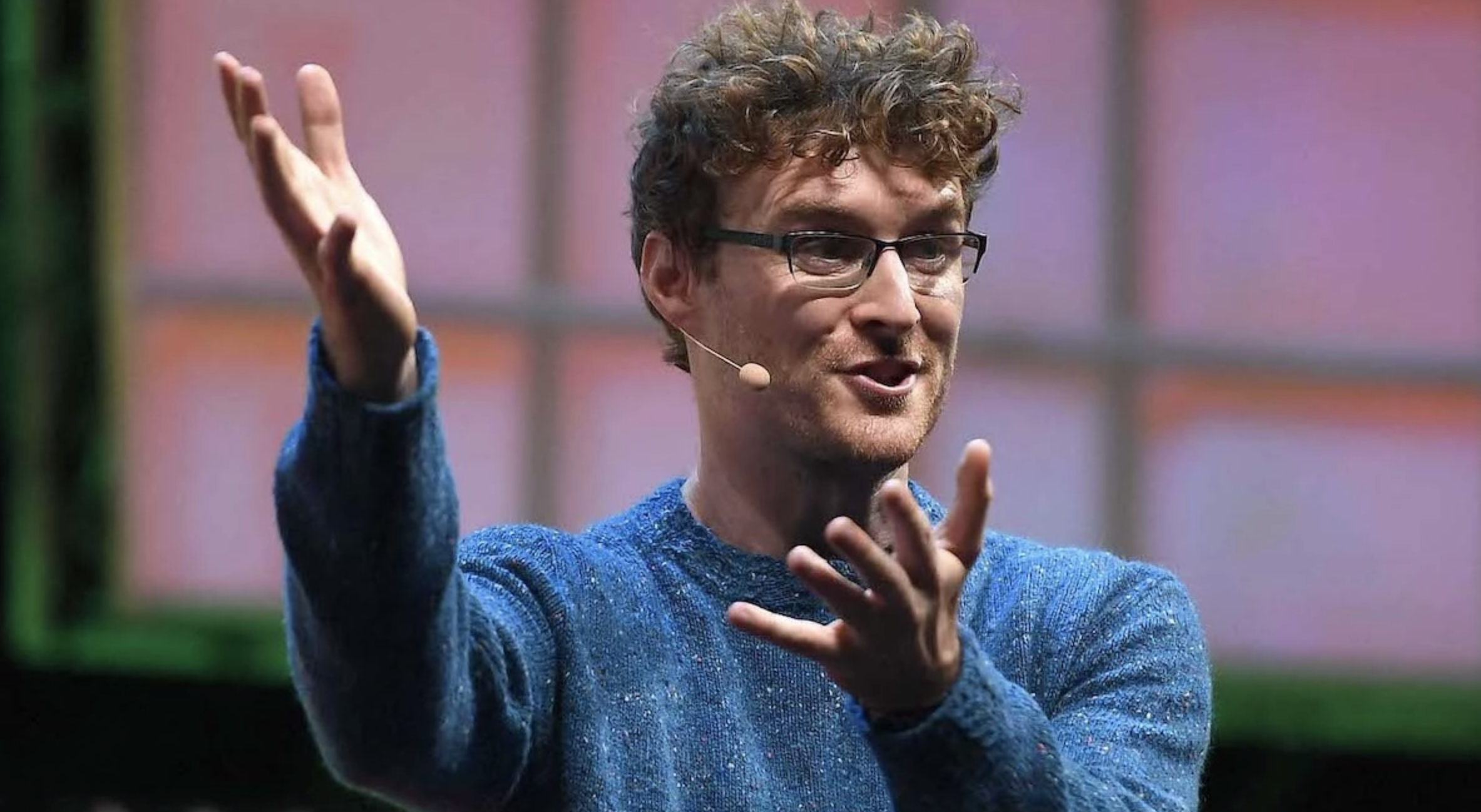 Cosgrave went on to explain that Faye Dinsmore, his wife, chose to sell the clothing to help local businesses in Ireland. "My wife has no interest in building a business for the purposes of profit," he said. "It's solely to help support a dying industry in the small rural area where she is from in Ireland. Many of the women in her family originally subvented their family income by knitting."
"Unfortunately over a number of decades most of that work has disappeared to places like South East Asia and Africa. You can absolutely buy a sweater for €10 as some have pointed out in Penny's. Faye's aim is somewhat different. Of course, it's absolutely not for everyone."
One Twitter user responded: "Lovely story that, but your KeepCups are an extortionate price, or did someone make them over 40hrs in a shed in Balybofey?"
Web Summit ticket prices have also raised a few eyebrows over the years. This year individual tickets start at €1,500 for a general attendee and go up to €24,995 for a chairman, according to the website.