If ever a startup had lucky timing, it was Hopin. Founder Johnny Boufarhat — confined to his house with an autoimmune illness — saw the potential for a virtual events platform. Then Covid forced all businesses online; Hopin launched in March 2020. 
Just a year later, it hit a $5bn valuation, becoming the fastest-growing European startup ever, delivering the kind of astronomical growth most founders and VCs only dream about. 
Dozens of VCs claimed to be the first to have "discovered" Hopin, and more piled in with huge cheques in quick succession. By August 2021, it had raised more than $1bn in total and reached a $7.8bn valuation. At two years old, Hopin was worth more than Manchester United, Aston Martin or Marks & Spencer. 
Then, reality hit. 
Last week, the company announced that Boufarhat was stepping down and Hopin had sold its flagship product — the Hopin events platform — to New York-listed SaaS company RingCentral. Media have reported that the deal was likely in the "low hundreds of millions of dollars". 
The news has quickly become a fable for the greed and FOMO-fuelled excesses of the tech world in 2021. But is Hopin's story entirely a failure? 
Betting big on virtual events
Hopin's first big chunk of money — a $40m Series A from Accel, Northzone and Seedcamp — came just a few months after countries imposed coronavirus restrictions and forced the events industry online. But, ultimately, the bet that the business took on the popularity of virtual events didn't hold once restrictions were lifted. 
"Nobody expected virtual events to go away as fast as they did," says Julius Solaris, an events consultant who previously worked in the in-person team at Hopin. 
"There's still space for virtual events but what happened during the pandemic is never going to happen again. We're still 30% up on virtual events attendance compared to 2019, but it's not enough to justify this many companies and this much investment."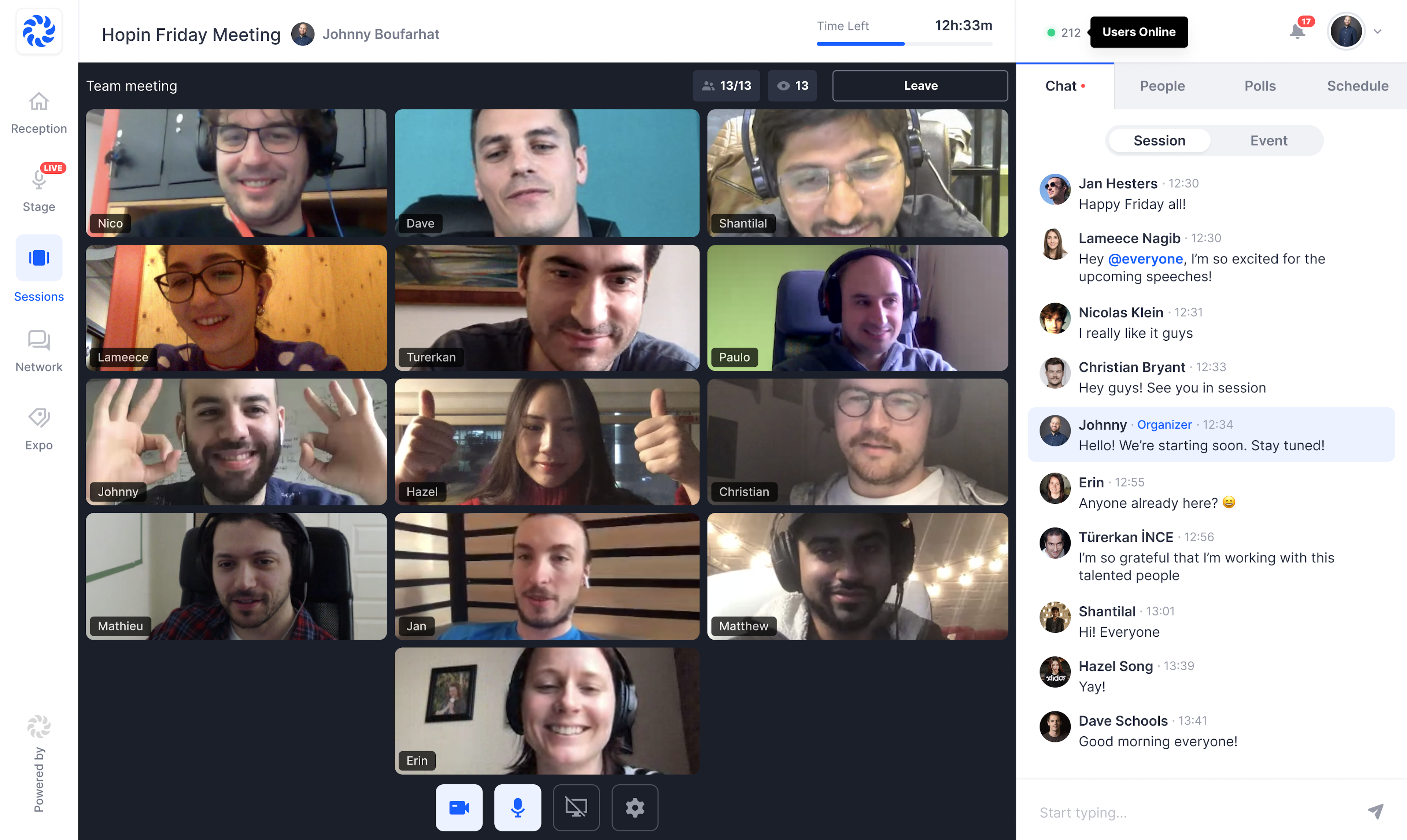 For Eghosa Omoigui, general partner at EchoVC — an early-stage firm that invests in the US and UK — it didn't take a genius to see that demand for virtual events would drop after the pandemic. 
"I've always been sensitive to what I call 'window businesses' — they are good when the window's open, but the window can close real quick, and I just thought pandemic-fuelled businesses were very window businesses," he says. "It didn't take too much imagination to see that. There is a business, but it's not a $7bn-8bn business."
That's borne out in Hopin's website traffic and employee headcount. Its monthly traffic has been falling since October 2021, according to SimilarWeb.
In 2022, Hopin did three rounds of layoffs. Its headcount halved from 1,100 people in January to 503 in December 2022, according to data compiled by Synaptic. 
Hopin's investor learnings: Too many chefs
Hopin's second mistake, employees and investors say, was raising too much money — including a massive $450m Series D round less than a year after its previous round, when it already had lots of cash in the bank. 
But this lesson in funding foie gras was perhaps more painful for investors than the company. 
By its Series D, Hopin had at least 60 institutional investors on its cap table, according to data platform Beauhurst. It reads like a roll call of VC heavyweights: Tiger Global, Accel, Seedcamp, Andreessen Horowitz, Coatue, General Catalyst and Northzone, plus deep-pocketed sovereign wealth funds like Singapore's GIC and Temasek.
"But after the first few rounds, when it got crazy and VC FOMO kicked in, it began to feel like 'dumb money' — even though it was coming from highly credible funds. They didn't do due diligence and they didn't inject governance provisions," one early investor in the company tells Sifted.
There were also so many VCs keen to invest in Hopin that none ended up with an influential stake. "There were a bunch of sous chefs, but no chef running the kitchen, on the investor side," the person says.
Omoigui points out that, while early investors might not have cashed out while the chips were up, many will have benefitted when raising fresh funds.
"A lot of the early investors went and raised large funds based on the markup. Everybody looked like stars until they didn't," he says.
Acquisitions were Hopin's saving grace
But all is not lost for Hopin — thanks to some very savvy acquisitions. Early on the company focused on both in-person and online events — acquiring companies like Attendify and Topi, which offer tech for in-person events. In total, Hopin made six acquisitions in 2020 and 2021. 
Boufarhat "was able to make crucial decisions pretty quickly, he was fast at hiring, fast at firing, he was pretty good in front of customers — and he was phenomenal at buying companies," says one of the early investors. 
In 2021, it acquired video streaming platform Streamyard, which sources say is now its biggest revenue driver and is the part that will remain within the company. 
"The real genius was buying StreamYard," Omoigui says. "It's classic commerce, like a trader: there was real arbitrage between what he paid for it — on a revenue multiple basis — and what he was able to raise once he integrated those revenues."
Based on conversations with those close to the deal, Omoigui estimates that Hopin bought StreamYard for around 4-8x of revenues, while Hopin was raising from VCs at more than 100x its revenue.
The acquisitions have also given Hopin a bench of experienced talent. Boufarhat is set to be replaced by Badri Rajasekar, Hopin's current chief technology and product officer, and previously CEO of Jamm, one of the other companies that Hopin acquired in 2021. He has a long career in communications and video, according to his LinkedIn.

Despite splashing the acquisition cash, insiders say Hopin still has a good amount of money in the bank. The sale of the flagship product to RingCentral will also mean it could choose to pay back some of its investors — though the multiple they'll get is unclear.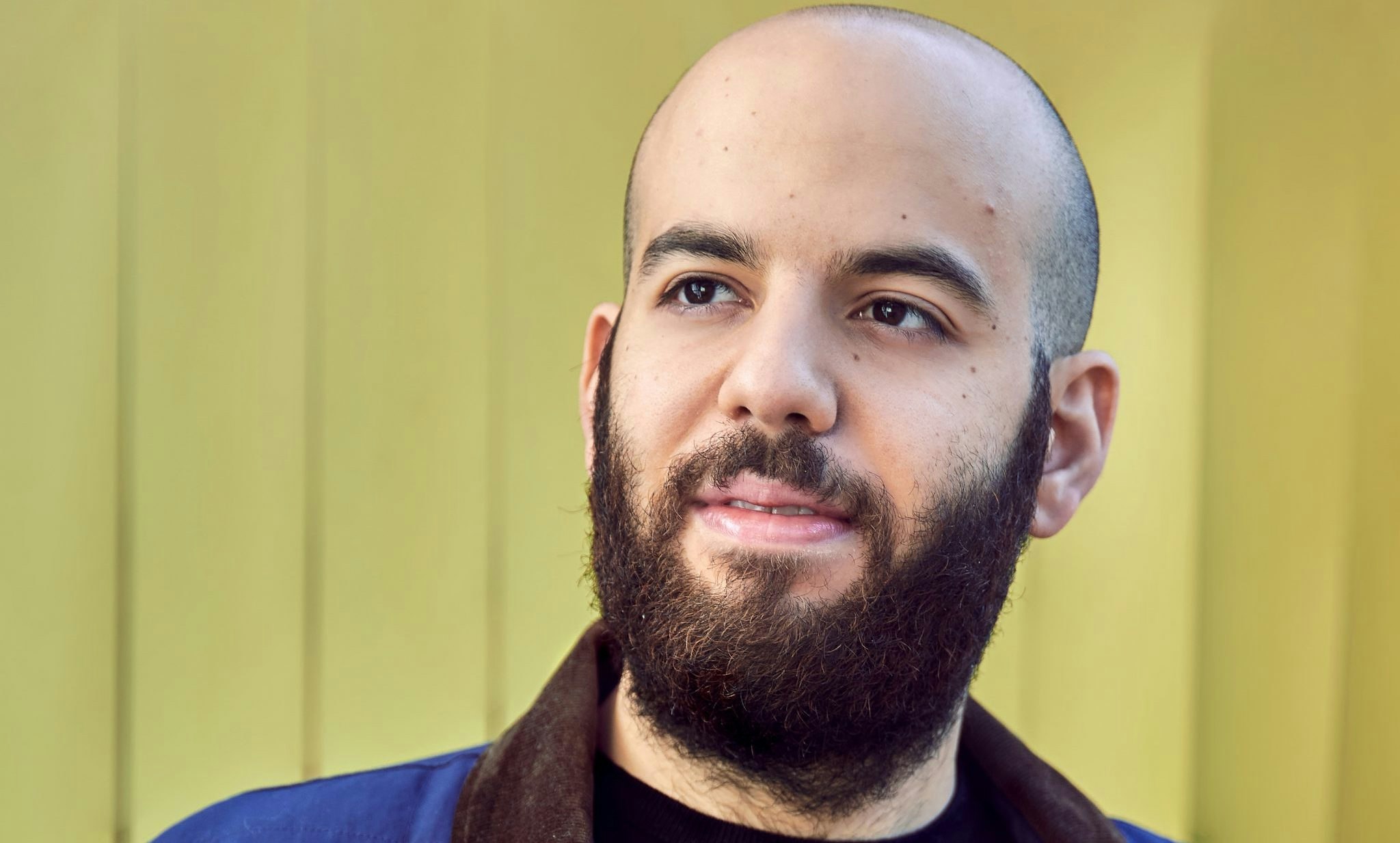 Fair play to Johnny?
As the VC world revels in the schadenfreude of a multibillion-dollar business crashing down, many are also applauding Boufarhat's savviness. 
The founder has cashed out $195m by selling his shares on secondary markets, according to Financial Times analysis, and still owns a significant part of the company. According to the company's latest financial statements, Boufarhat still holds 36% of shares in the company (down from 41% in 2021). 
"He played the game he met on the field and he did a remarkable job. He built a company that the private markets valued at almost $8bn in two years. That is remarkable. Big props to him," Omoigui says. 
But while some applaud Boufarhat's opportunistic sale of shares, one of its early investors believes there's a lesson to be learnt: that founders shouldn't be allowed to "get generational wealth before there's an outcome in the business". 
"If he wanted the cash, he should've sold the business, then everyone would've got a return," says the investor. 
Debates about investor returns aside, some still believe the impact of virtual events companies like Hopin shouldn't be underestimated. "Nobody's realising the real impact that moment will have over the next decades," says Solaris. "The impact of virtual events is very evident."