2016 was dubbed the year of the VR hype. Goldman Sachs predicted the VR market would hit $80bn by 2025 ($35bn software vs $45bn hardware), and foresaw that healthcare would be the second most lucrative VR industry (after videogames) worth $5.1bn. In addition, companies like Oculus and China's smartphone giant HTC launched their virtual reality headsets for consumers, and received much praise. It promised to revolutionise not only the world of videogames, but the world of healthcare as well – suggesting that VR healthcare was the next big thing. However, so far, the industry hasn't quite lived up to the hype – yet.
VR healthcare isn't a new phenomenon
When VR in healthcare was mentioned in 2016, the idea of treating patients virtually wasn't new. In academia, the medical practitioners behind Israel's SeeMee had been using VR brain trauma treatments since 2009, while Josef Haik, director of Sheba Medical Center's Burn Center, has long used VR to relieve the pain of severe burns.
Today, most players have developed gamified solutions which encourage patients to move their body while wearing a VR headset: the big sell is that VR exercises can be monitored and personalised to a patient's different and changing needs as they progress through their recovery.
But who's benefiting from these VR healthcare solutions? And what's stopping the companies behind the solutions from going mainstream?
Sifted turns to early-stage VR therapy startups inMotionVR (Netherlands), Immersive Rehab (UK), Israel's booming VRHealth and the Swiss VR unicorn Mindmaze to find out.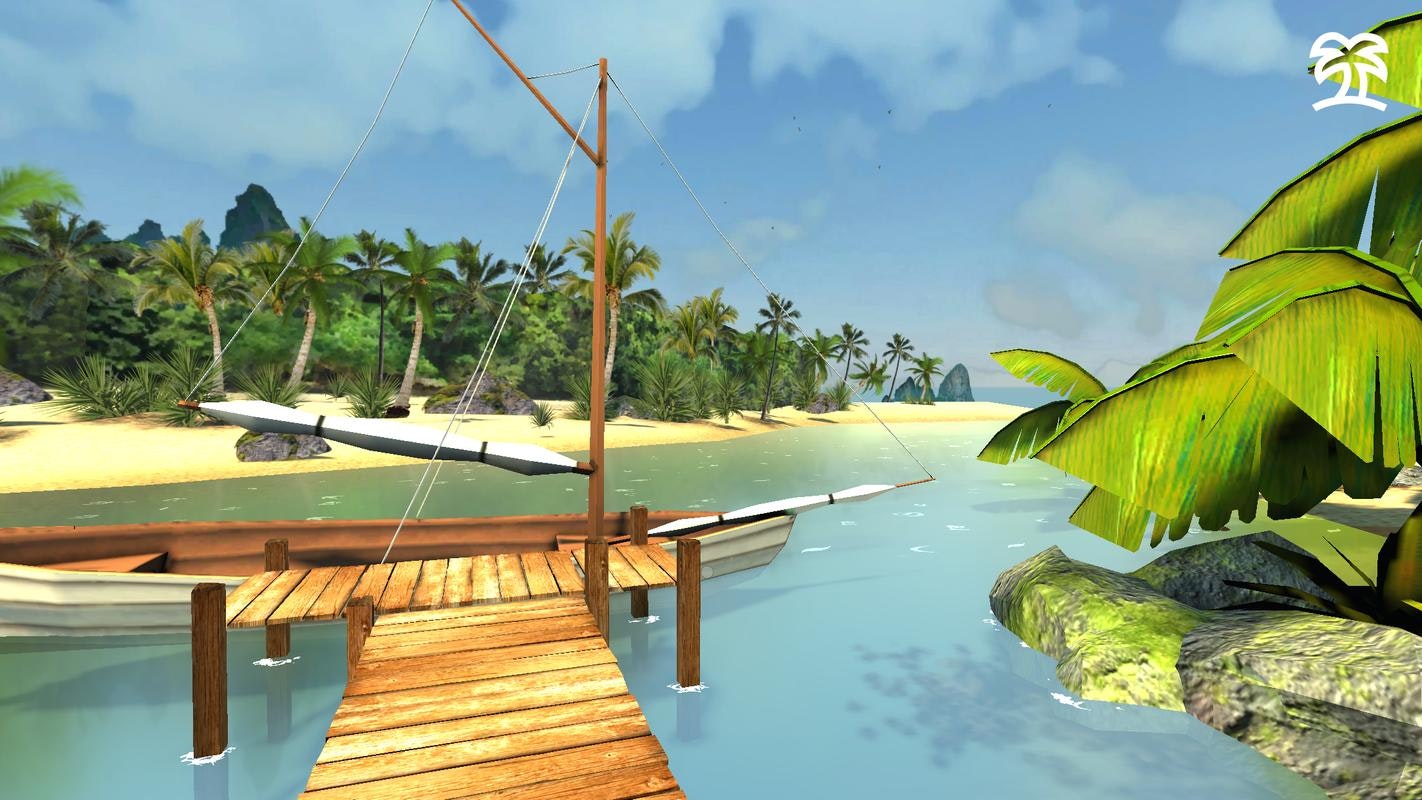 Stuck for funds
Kiki Coppelmans, InMotionVR (Netherlands)
Dutch physical therapist Kiki Coppelmans founded her startup InMotionVR in the Netherlands at the peak of VR hype in 2016. She was inspired to create the company's flagship product, Corpus VR, after seeing firsthand just how difficult it was to get patients to continue their exercise regimes at home.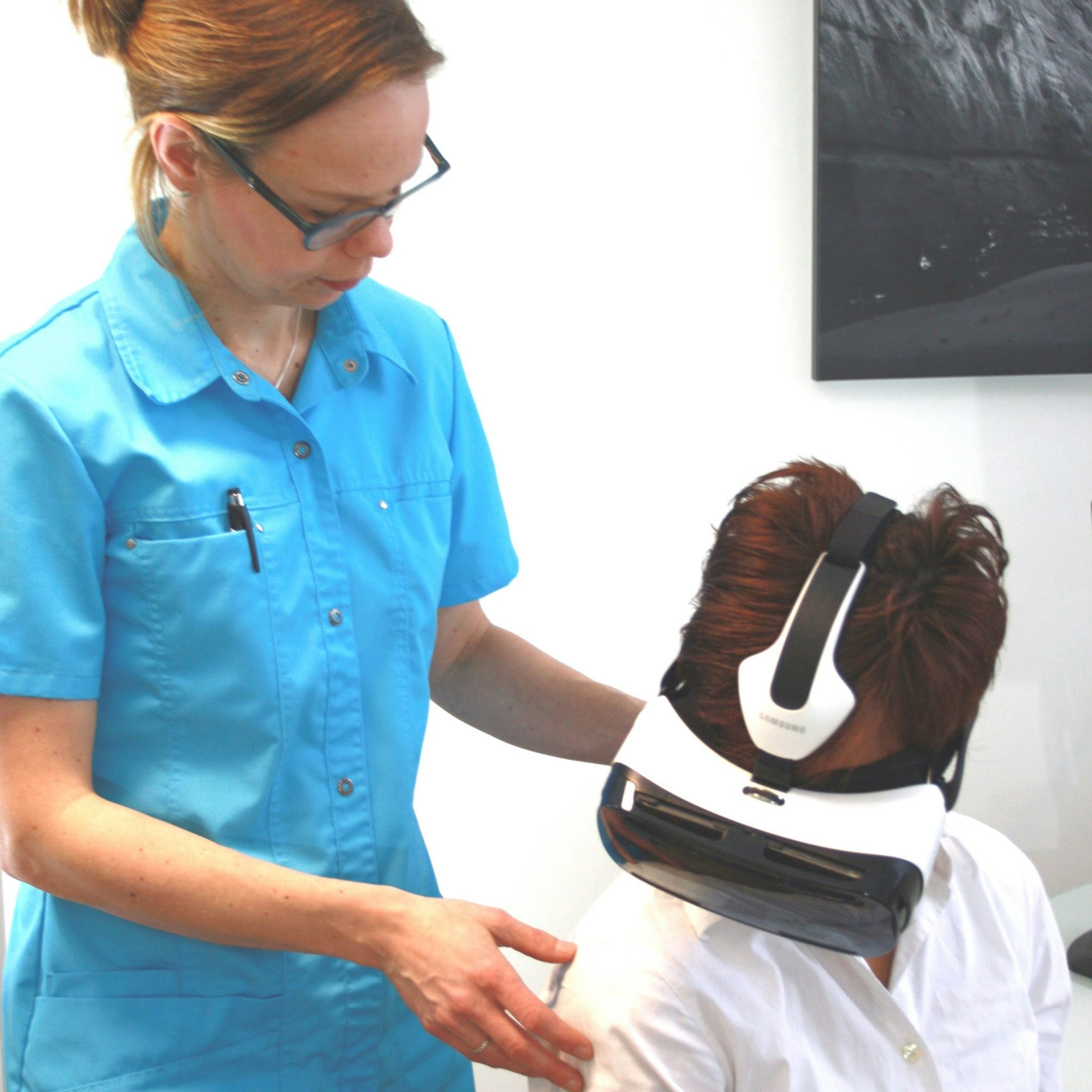 In a bid to make physiotherapy more appealing, Corpus VR's virtual exercises have been set on sweeping beaches, in meadows and even in outer space. Today Coppelmanns says that more than 155 therapists across the Netherlands use Corpus VR regularly and more than 2,500 patients have benefitted from it to date.
Scaling hasn't been a swift as Coppelmans had hoped, however. While patients were enthusiastic to try her solution "they seemed to lack the capability to implement our solution in a daily routine," the therapist tells Sifted. This is why, since 2017 Coppelmans partnered with larger healthcare centres and rehabilitation clinics like UZ Gent, Sint Maartenskliniek, Rijnstate Hospital, Sint Maartensklinek, Rijndam rehabilitation centre, Fontys Sport University, and Ki2Move private practice.
Sifted Newsletters
Sifted Newsletter
3x a week
We tell you what's happening across startup Europe — and why it matters.
A partnership with German group Mindfield Biosystems (a company which makes skin response sensors to measure stress and relaxation) has enabled inMotion VR to expand into mental health treatments, while collaboration with Fantazm game development has improved the product's UX.  Last year, inMotionVR partnered with 2M Engineering to better measure body movement in VR.
Coppelmans previously raised €250,000 in grants from the government and is working with a number of consortiums including education partners, clinical partners and hardware partners like the Utrecht University and Biofeedback Vereniging Netherlands.
She's now embarking on her first funding round. "It is harder to find a good funding partner that knows the VR business well," she says of the challenge ahead.
But raising funding isn't the biggest problem. The main obstacles are the regulations InMotionVR must adhere to for the costs of its services to be reimbursed by third parties like private health organisations, insurance companies or the government, its founder says.
"Many professionals see the benefits of platforms like Corpus VR, but regulations require specific and expensive clinical trials and testing before our solution can become eligible for reimbursement," Coppelmans explains. "It makes a lot of sense for academic rehabilitation centres and organisations that work with fixed budgets to use a product that speeds up the recovery of their patients, but a lack of reimbursement prevents them from doing so."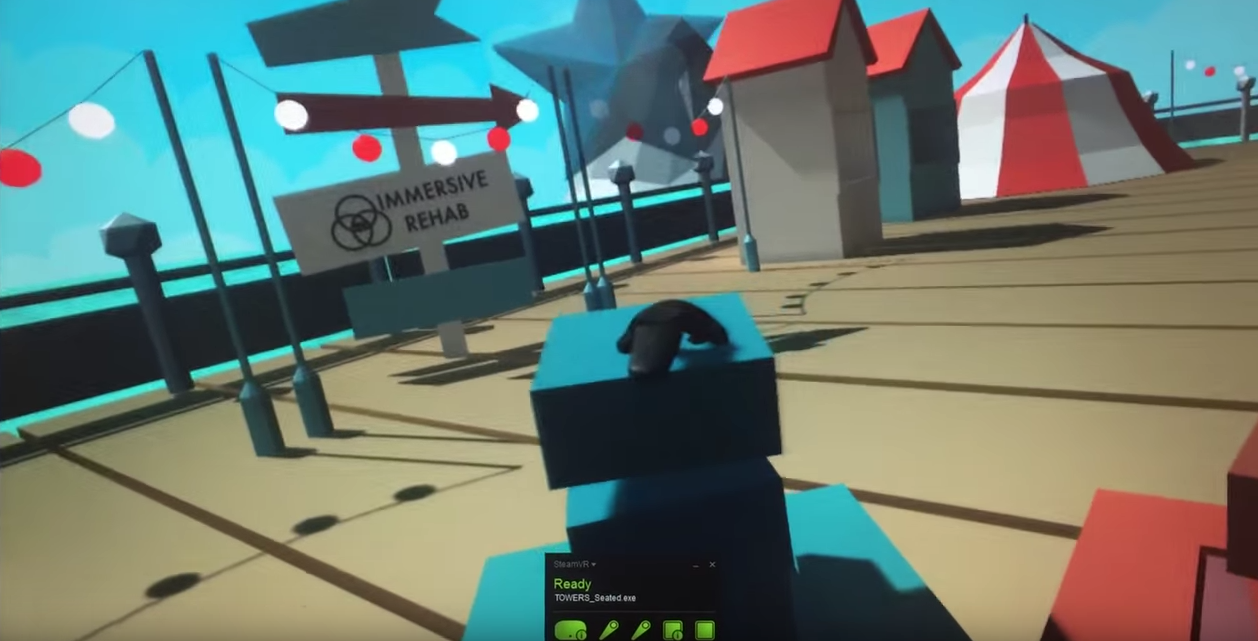 A chicken or egg conundrum
Isabel Van Der Keere, Immersive Rehab (UK)
Elsewhere in Europe another pre-seed player on the VR health scene is Immersive Rehab.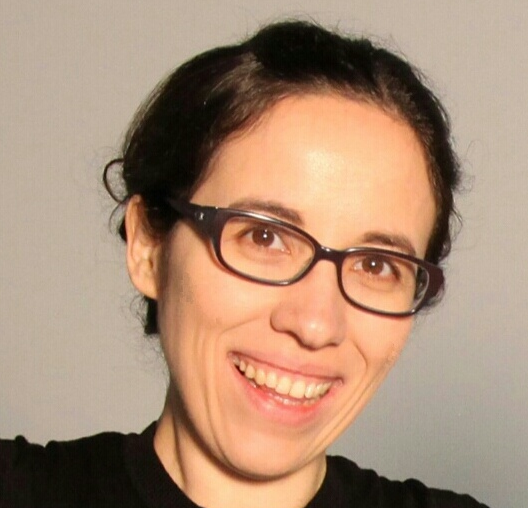 Based in London in the UK, this was also founded in 2016, however its founder Isabel Van De Keere launched her business after an accident at work left her with a loss of mobility and a long and stressful rehabilitation period.
Funded initially through investment from 'tech for good' accelerator Bethnal Green Ventures, and bootstrapped thereafter, Immersive Rehab's platform offers upper limb and functional training programmes for patients with conditions like stroke, spinal cord injury and multiple sclerosis.
Van De Keere says that her solution has been used by more than 30 physiotherapists and occupational therapists and 30 patients across the UK on a voluntary basis. She has also recently established "key clinical contacts in hospitals and physical and neuro-rehabilitation clinics in the UK, Europe, North America and Asia," she says.
Van De Keere (who is also raising her first funding round to finance clinical trials) says the process can be difficult because it is somewhat of a 'chicken or egg' situation.
"It is not straightforward to show substantial clinical evidence without significant investment in place, and even harder to obtain significant investment without that clinical evidence," she tells Sifted.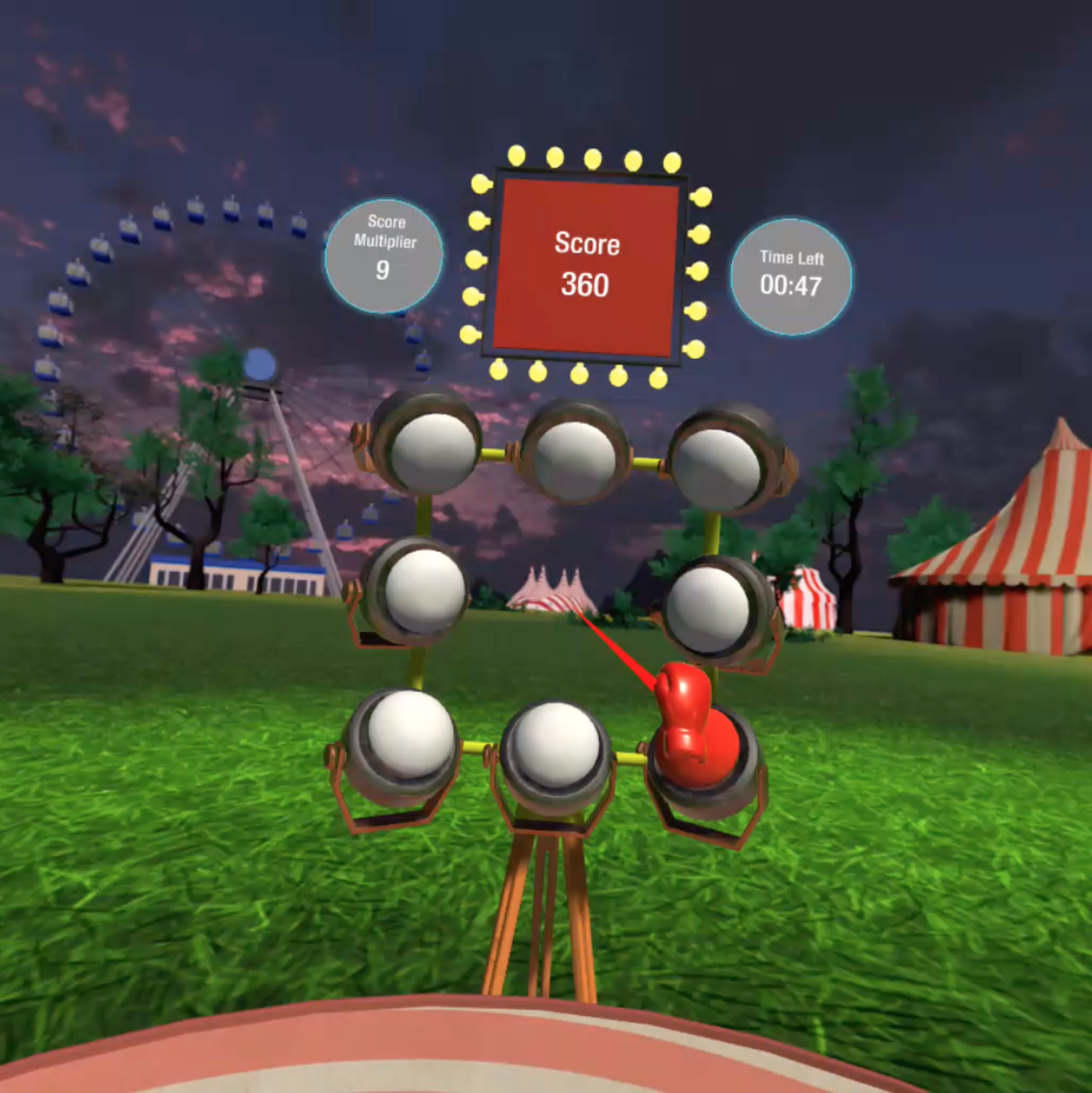 Market leaders tackling misconceptions
Eran Orr, VRHealth (Israel)
Not everyone in Europe, however, is stuck for funds. Founded in Tel Aviv, Israel, in 2016, VRHealth raised $750,000 (the same year) before closing a $3.3m seed round in 2017. The startup also now operates out of Boston in the US.
The startup's founder Eran Orr was previously an F16 pilot in the Israeli air force when he suffered whiplash and decided to come up with a better rehabilitation solution. "What surprised me was that my physical therapist had no idea of whether I was getting better or not. They just had assumptions," he tells Sifted.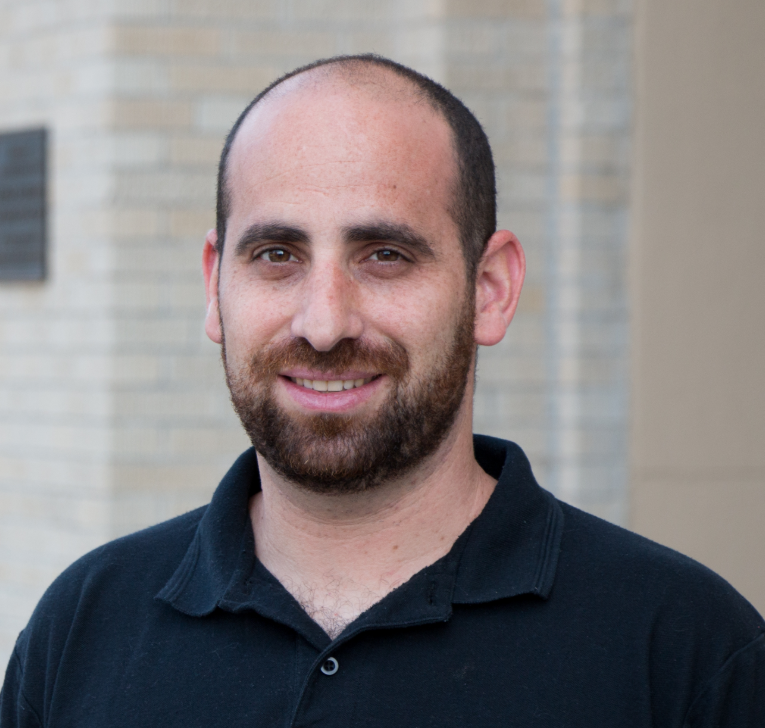 Today VRHealth has been used across 50 medical centres, it recently passed its 25,000 treatment session, and now facilitates over 200 sessions a day. It offers two key services: VR Reliever (a pain and anxiety relief platform) and VRPhysio (its physical rehabilitation service and FDA-registered application). VRHealth services are now provided by hospitals, rehabilitation centres, insurance companies and businesses, it has partnerships with Oculus and is conducting 14 clinical trials (including one to see if frozen VR landscapes can reduce the hot flush symptoms associated with cancer treatments and the menopause).
Orr says that one of the biggest challenges has been ironing out the misconceptions around VR, and says "a lot of investors lost money investing too early".
"We are not doing marketing. We are doing market education," he tells Sifted. "Doing market education on our own is not good for us or anyone else. The industry needs more companies with certified medical devices doing clinical trials and proving VR is not just for gaming."
Orr says that the American market has been easier to enter because its "fragmented" healthcare system provides more entry opportunities. However, he'd also planned on opening a European HQ in London because, if you can infiltrate them, systems like the NHS make it easier to scale. For now, with Brexit, Orr's plans are currently on ice...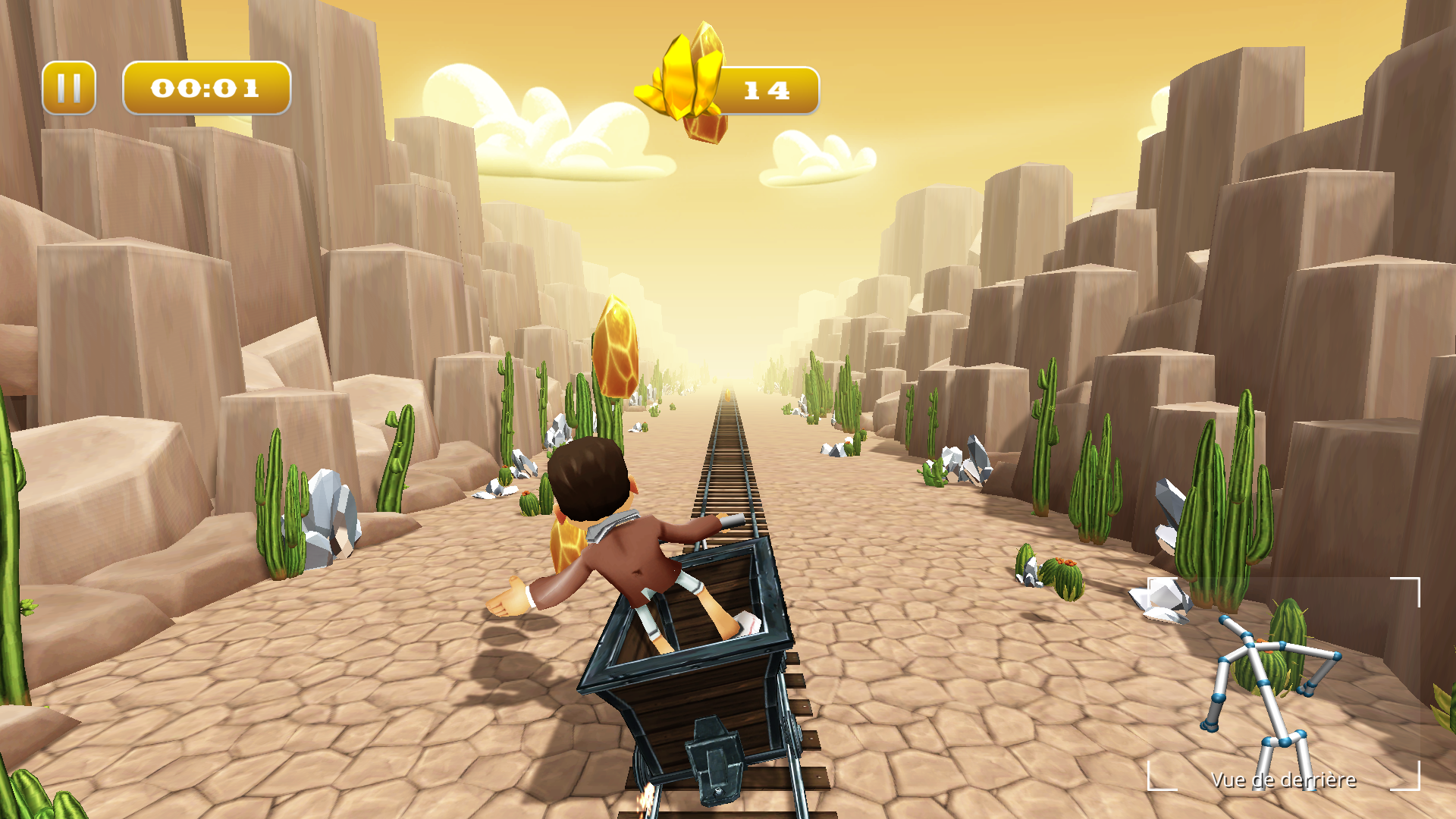 Europe's unicorn and VR hype
Tej Tadi, MindMaze (Switzerland)
Finally, Mindmaze is Europe's VR unicorn. The startup was founded in 2012 in Lausanne, Switzerland, by Tej Tadi. Perhaps unsurprisingly, Mindmaze closed its $108.5m round in… 2016.
Did the startup strike lucky in terms of timing? "I will not lie, like everything else in life, timing is important," Tadi tells Sifted. But that doesn't mean MindMaze would have flopped if it had decided to raise today, he says: "If we were three years later, we'd probably raise a higher amount, with a higher valuation because we'd have much more data and revenue in place."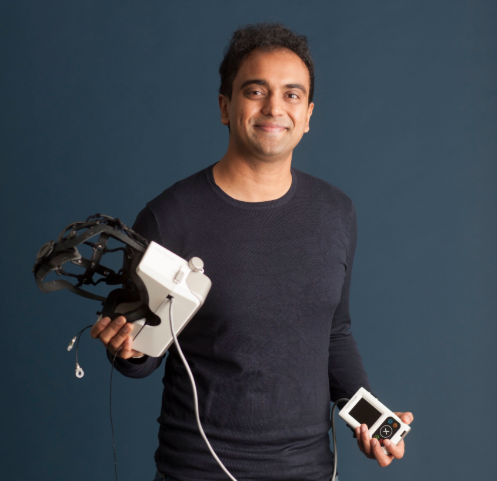 Today Mindmaze has more than 1,000 patients using its platform, supported by 300 therapists in the UK, Germany and wider Europe. Its products MindMotion GO and MindMotion PRO have both received CE-marks and FDA approval (giving MindMaze global reach). And it recently acquired three other startups including Switzerland's NeuroPro and Maryland-based Neuro Motor Innovations (NMI), and Californian startups GaitUp and Intento in the US.
The "hype cycle" around VR has brought increased exposure to the industry, says Tadi, but it has also masked less than credible players. "Perceptions can be tough when there's so much noise. The perception that this would suddenly become mass adoption and innovate every form of treatment delivery across multiple indications is obviously overhyped," he says.
The biggest problem Tej sees for the industry is the perception that healthcare devices need to be reimbursed, he says. Instead, Tej aims to scale to the point that Mindmaze technology is so affordable patients are happy to pay up themselves. "Would you as a patient pay $20 or $50 a month for something that could really recover your arm function? The answer in most cases is yes," he says.
The most important step for a VR healthcare startup is to find a suitable partner to prove its concept, he adds. Over the years MindMaze has worked with top doctors at NHS, UCSF and Stanford.
"My recommendation for anyone building a healthcare business is to find one big comprehensive centre, which has both an inpatient and outpatient unit and can provide the ecosystem for technology help across the continuum of care," he says.
"These can be university hospitals, these can be large private chains, but you'd better pick one because understanding the business model is vital."