When I arrive at the Voyagers coworking retreat it isn't what I was expecting. It's a Saturday evening deep in the rolling hills of Campania in southern Italy and two four-year-olds are chasing each other around the sofa.
Their parents — a pair of healthtech founders — and their friend are arranging wood in the fireplace of the villa's large living room. Two more founders join a little later. 
It's the third week of a month-long tenancy in the villa for the climate and healthtech community, which sees a new cohort of guests arrive each Saturday. 
The big idea is to create an environment that allows conversations between founders to go deeper than superficial startup event spiel. After a few days of getting to know each other, it seems to work.
"I'd never discussed having ADHD and running a business with anyone, but I felt like I was understood and I felt comfortable talking about it," says one founder, about a conversation over dinner that week. "There was this trust, which meant there was a willingness to share what we were struggling with."
The retreat is the first Voyagers has run and is its "latest experiment" in its mission to bring entrepreneurs and investors closer together, says the group's founder David Rowan, former editor at tech magazine Wired UK. 
Over the past four years, there have been a lot of experiments. While some — like the book club, podcast and lockdown band — have "run their course", others have endured. Ski trips and hiking holidays everywhere from the Alps to Iceland have been hugely popular and regular dinners across Europe are always well attended. 
The group's been the catalyst for dozens of funding rounds and has several active WhatsApp groups buzzing with the nearly 2,000 "Voyagers" — including people from Hoxton Ventures, Cherry VC, Prima Materia, Proximie, AstraZeneca and Marvel Fusion — asking for and giving support. It's also launched two funds — one for healthtech and another for climate tech — backed by hundreds of members. And it's got big plans for the future. 
The first Voyagers "adventure"
Rowan ran the first Voyagers trip in 2019, taking 50 healthtech founders to Iceland. 13 other "adventures" have followed since. The idea came from Rowan launching conferences while at Wired.
"I saw how valuable it was to bring together people working on healthcare challenges — but a conference doesn't make it easy to build true friendships and make people open about the help they need," he says. "I became obsessed with how to get the conversation deeper than just 'this is my job or status'."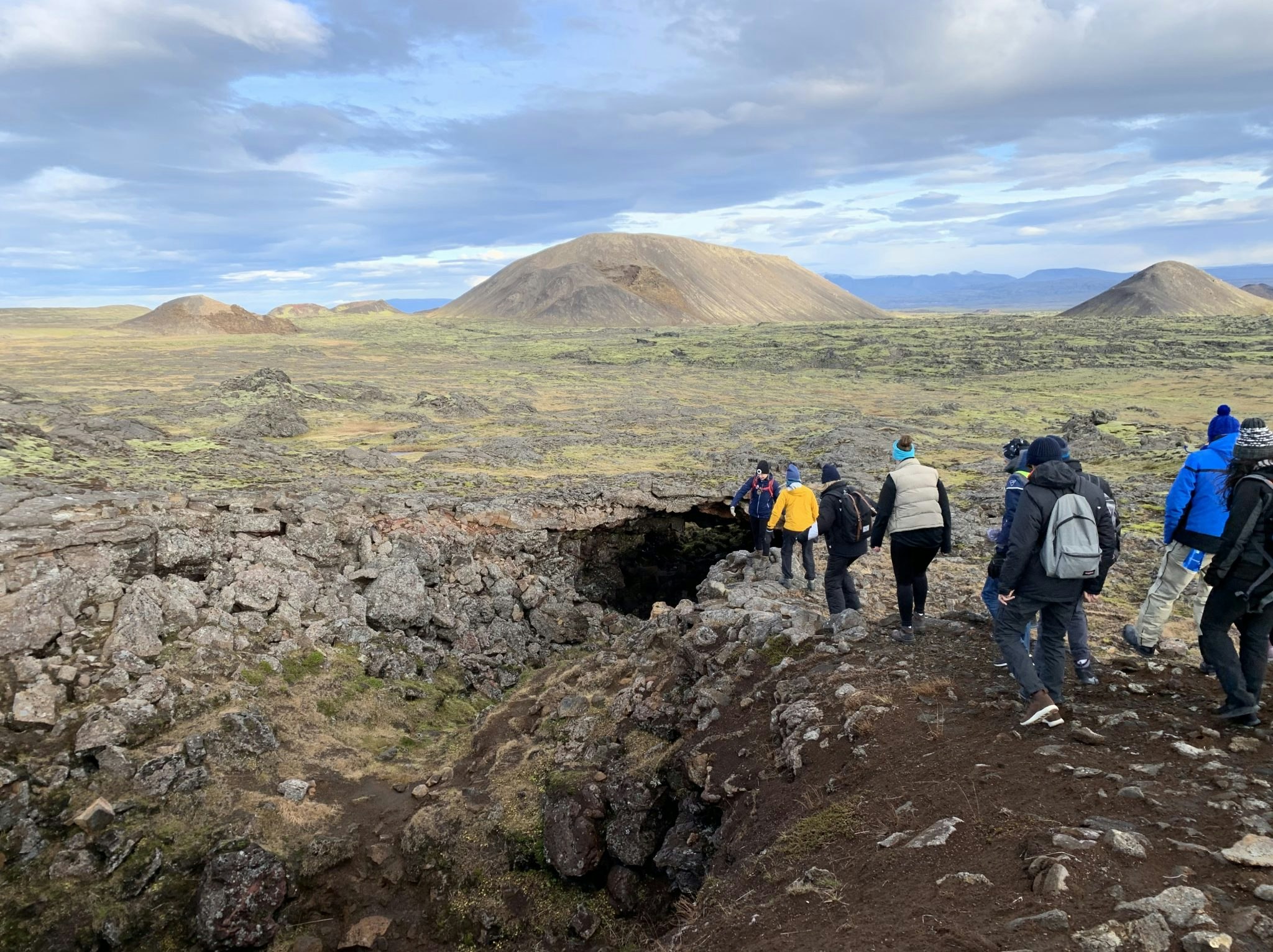 Hiking over glaciers and exploring volcanoes for three days seemed to do the trick, Rowan says. The group became "super close" and at least one term sheet changed hands, he says.
Not long after, lockdowns hit and the WhatsApp group began to snowball. Members were encouraged to add others — providing they were "givers not takers" — and the group began organising online video meets. Around the same time, Rowan put half a dozen climate tech founders in a WhatsApp group with the same brief. 
Three years later there are now 1,100 climate tech and 800 healthtech "Voyagers". They are mostly Europe-based, but there are also members from the US, Asia and Australia. But growing that quickly does come with its teething problems.
"Very occasionally, someone has abused the spirit of Voyagers," says Rowan. While it's only happened a "handful of times", Rowan has removed people from the group in the past. "If we see somebody being transactional, promoting themselves or being a taker not a giver, we'll step in."
Running Voyagers
The community is funded mostly by its members. There's no membership fee but dinners cost around £50 and trips usually come to more than £1,500. Places for startup founders on trips have in the past been sponsored by partners like Daniel Ek's Prima Materia, and Voyagers has also subsidised some founders' places itself — although Rowan won't share exactly how many.
Voyagers also employs a community manager — who Rowan hired last year after the group got too large to manage alone — whose pay gets covered by a combination of management fees from the group's funds, the cost of trips and contributions from partners. Voyagers is now also on the hunt for a partnerships manager as it looks to grow commercially and work with more sponsors.
For now, Rowan is still at the heart of everything that goes on in the community — and I get the sense that very little happens without him knowing about it. "I've heard you've chatted to [so and so]," he casually mentions during our interview for this piece. One member also agrees to an interview about the community — but only if Rowan's given the green light. 
As I speak to numerous founders and investors, it's clear just how much admiration they all have for him. "There are no community builders of the calibre of David," says Sophia Mahfooz, founder of US-based healthtech NeuroX. "There's a lot of groups that would take you on a trip and the WhatsApp chat would drop off after a couple of months. But David has found ways to keep the engine going and build the community in a meaningful, collaborative way."
While Rowan doesn't take a salary from Voyagers, it does help drum up keynote speaking and investment opportunities, he tells Sifted. "There's no better way to get dealflow than an active, engaged community of people building super ambitious things."
Community investing
Over the past few years Rowan has taken advantage of that network and launched two community-backed funds. They came out of a conversation Rowan had with an investor on that first trip to Iceland, who joked that if Voyagers gave them each £1,000 the community would make money. 
So — as with many of Voyagers ideas — Rowan just gave it a shot. He emailed his network of healthtech founders and investors and convinced 72 of them — including VCs from Omers Ventures, Hoxton and Crowberry — to invest a few thousand each in a $1.7m pre-seed and seed fund. "By pure accident I became a VC," he says.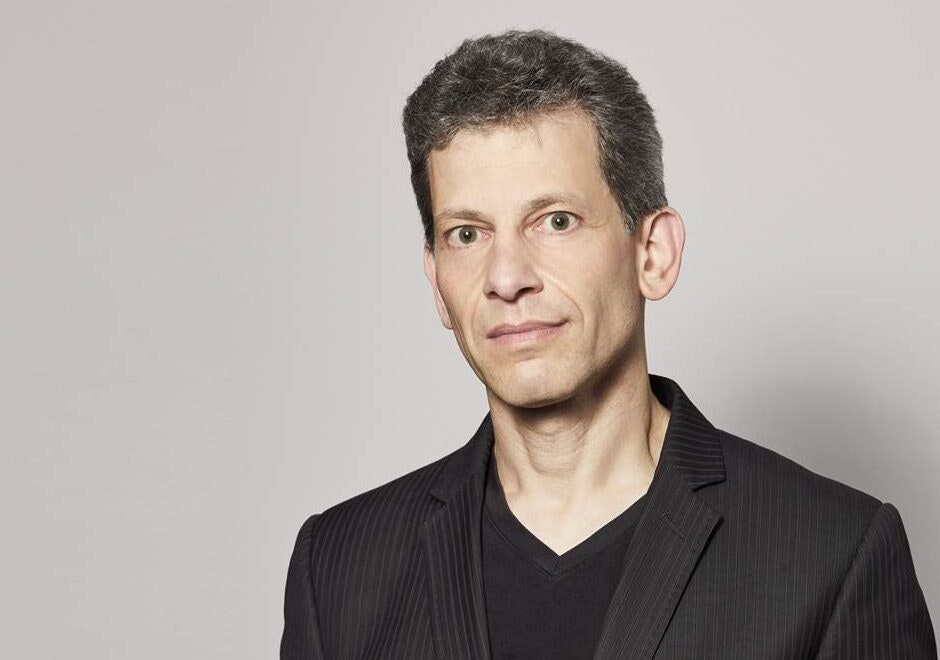 The fund's first investment, US-based mental health platform Cerebral, became a unicorn in 2021 and valued the fund at 9x on paper for a time, according to Rowan. Those gains have since been wiped, however, with the startup running into trouble with layoffs and federal investigations. Vaccine startup BaseImmune has raised at six times the valuation Voyagers came in on, and the fund has also backed companies like brain health platform Five Lives and sustainable condom and lube startup Hanx.
The healthtech fund was fully deployed in 2022, and Rowan moved onto Voyagers' second — a climate tech investment vehicle. It raised £10m from 246 Voyagers — with Rowan contributing 5% — and has made 32 investments, usually around £100k at pre-seed or seed. The fund's portfolio includes new materials startup Epoch Biodesign, climate risk data platform Climate X and electric bike company Dance.
While Rowan runs the funds he often brings members — who include VCs from LocalGlobe, Accel, Heal Capital, Cherry VC, Pale Blue Dot and 2150 — on calls with potential portfolio founders. 
"It gives you an extraordinary edge, having a couple of thousand people primed to be generous and helpful, telling you what they're seeing out there," he says. "There are lots of pro investors and super-angels in the group, so you get a trusted deal-flow — and when they recommend a company, I take them seriously. It's an amazing filter."
The same community is useful post-investment too, says Tom McQuillen, a VC at ReGen Ventures and investor in the climate fund. "The community can help the startups it backs make connections to follow-on investors, customers, potential hires. When a startup's at a really early stage, it doesn't take that much for one or two meaningful connections to make a really big difference."
"I'm a first-time founder, so I don't know any of this — but Voyagers allows founders to get support from others and share experiences," says Yudi Ding, founder of alternative leather startup Hide Biotech — who raised a $1m pre-seed round from an investor he met through the group and has taken part in the coworking retreat and a hiking trip.
It's not all gone like clockwork
Over the last four years, however, not every "experiment" has worked out. 
"We overestimated interest in a survival weekend with a former special forces operative," Rowan tells Sifted. Voyagers had to cancel and lost its deposit. "I was over-optimistic about how much roughing it our community was prepared to do. It seems entrepreneurs prefer a spa experience over building their own tent."
Sometimes things like weather put the mockers on activities on trips too, and "you can't always know what people's expectations are going to be," Rowan says.
While the feedback from the coworking retreat was positive, the villa was half empty the week I was staying — although I'm told the weeks before and after were full — and the internet was a little sketchy. Some people also complained that there weren't enough organised activities during the week, Rowan says.
"One thing we failed to do [on the coworking retreat] was ensure that special curation — which is a defining quality of Voyagers," he tells Sifted. Trips usually have intricately plotted out walks, meals and activities — whereas the coworking retreat was self-managed by the occupants.  "Next time we do the coworking retreat, we'll have somebody there from Voyagers as a curator, who can coordinate the flow and find ways to connect people." 
What's next
While there might not be any SAS-led survival weekends in the diary any time soon, more coworking retreats are on the horizon.
There are also five more "adventures" coming up in 2023 — including skiing in the Swiss Alps and a trip to Edinburgh for the Fringe Festival — along with numerous dinners and founder meets. Rowan also wants to set up a one-day "climate tech festival somewhere near London" at some point, too. 
But that's far from the loftiest idea Rowan has for the future. "The ultimate manifestation of Voyagers will be a retirement island somewhere in the Mediterranean, where entrepreneurs get to live out their last days having interesting conversations."
It's an exit plan unlike any I've heard before.
Kai Nicol-Schwarz is a reporter at Sifted. He tweets from @NicolSchwarzK.
***
Sifted spent a week staying at Voyagers' coworking retreat as a guest.