Fredrik Hjelm, chief executive and cofounder of Swedish scooter startup Voi, feels two things when he hears that his competitors have raised big rounds.
The first is positive, he says: "It's a sign that this is a market that works — and we're one of the leading companies in it. Most companies and most industries don't work, don't find strong product-market fit." 
With 4m users around the continent who've collectively taken 14m rides, Hjelm thinks Voi definitely has a product that people want to use. Investors certainly think so too; Europe's scooter startups have, between them, raised more than €270m in the past two years. 
The second thing he feels is a competitive streak coming out. "I come from sports, I was a skier," he says. (Hjelm also spent four years in the Swedish army.) "You want to win all the gold medals. And competition makes you better. Without the Winds, the Limes, this would've been a worse company."
Focusing on unit economics
Today, however, it's the turn of the other scooter startup founders to feel that way. Voi just raised a $85m Series B round led by Swedish fund Vostok New Ventures, with participation from Balderton Capital, Creandum and Project A among others. 
The big plan is to invest the money into improving Voi's tech in order to improve its unit economics. Like all of the companies in the speedily growing scooter market, Voi (which was founded just over a year ago) has been losing more money than it's been making on rides.
We're super focused on unit economics and getting to profitability in all

markets.
"We're super focused on unit economics and getting to profitability in all markets," says Hjelm. "The first year was all growth, growth, growth. Now we're investing in tech." 
Improving the unit economics boils down to three things: "How can we get as many rides per day as possible? How do we reach efficiency in recharging? How can we make scooters last longer?" Hjelm thinks tech can help with each of these.
Sifted Newsletters
Sifted Newsletter
3x a week
We tell you what's happening across startup Europe — and why it matters.
Voi has built an algorithm that helps its team decide where to place recharged scooters at any time of day — hotspots on a Monday morning or Tuesday evening — to increase the number of people using each vehicle every day. 
It has also built an in-house repair management system, which Hjelm says helps to predict when a vehicle needs maintenance before it actually breaks. "If we see a scooter moving more slowly than it should or if we see riders are leaving four stars instead of five stars more than three times we know we should check it," he explains. Weather conditions and number of journeys completed are also factors that they take into consideration. "It's a lot easier to repair something that's not broken yet."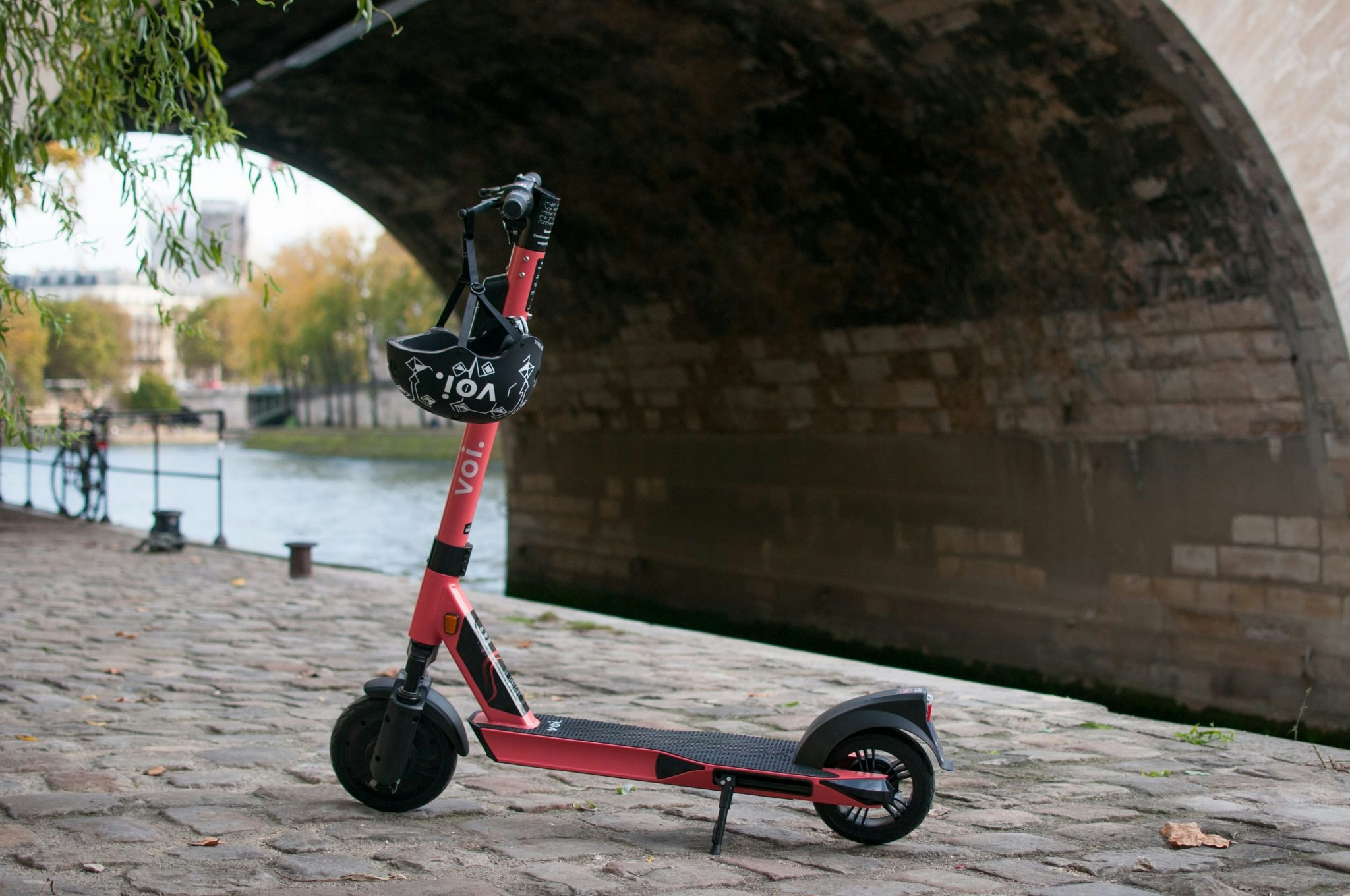 When Voi and its competitors launched they mostly used off-the-shelf hardware designed for consumer use and found that scooters didn't last long on the streets. Voi has since launched a new range of scooters, designed in-house, with swappable batteries and a much bigger range (up from 10-12km to 50-60km). "We've managed to get even the first model, the [Segway] Ninebots, to last more than six months, and up to a year," says Hjelm, crediting smarter repairs. "The new model will last two years." 
Most of Voi's scooters on the streets are still the older model; those with swappable batteries make up a small part of the fleet, says Hjelm. He expects the full fleet to have swappable batteries by 2021 or 2022, when the last of the original scooters go out of action.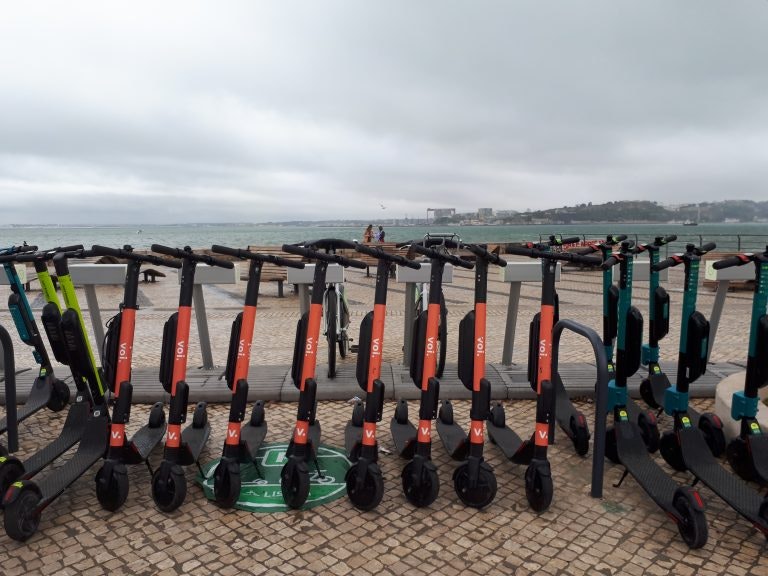 At this point Voi's recharging costs will drop considerably. At the moment those of Voi's scooters without swappable batteries are picked up in vans and taken to warehouses to charge when their batteries run low (either by Voi's team or logistics partners — but never freelance "juicers"). Once the majority of the fleet have swappable batteries, however, the recharging team will be able to zip around a city on cargo bikes or in small vehicles with a bunch of light-weight batteries to swap in. "From a sustainability point of view that will be a gamechanger," says Hjelm. 
As for the decommissioned scooters, Hjelm says that as many as possible are recycled; they are either used as spare parts for other scooters or sent to a network of recycling partners, such as Stena in Norway and Paprec in France. 
Licence to kill it
Voi is now profitable in Stockholm, Oslo, Nuremberg and Stuttgart. It's aiming to hit profitability in many more cities in 2020. 
Voi has licences to operate its scooters in nine cities and, as might be expected, these are some of its most successful markets. Marseille is a case in point — in October, the French city granted licences to just three scooter operators, Voi, Bird and Circ — and it is now one of Voi's fastest-growing cities (its fastest-growing city is Munich).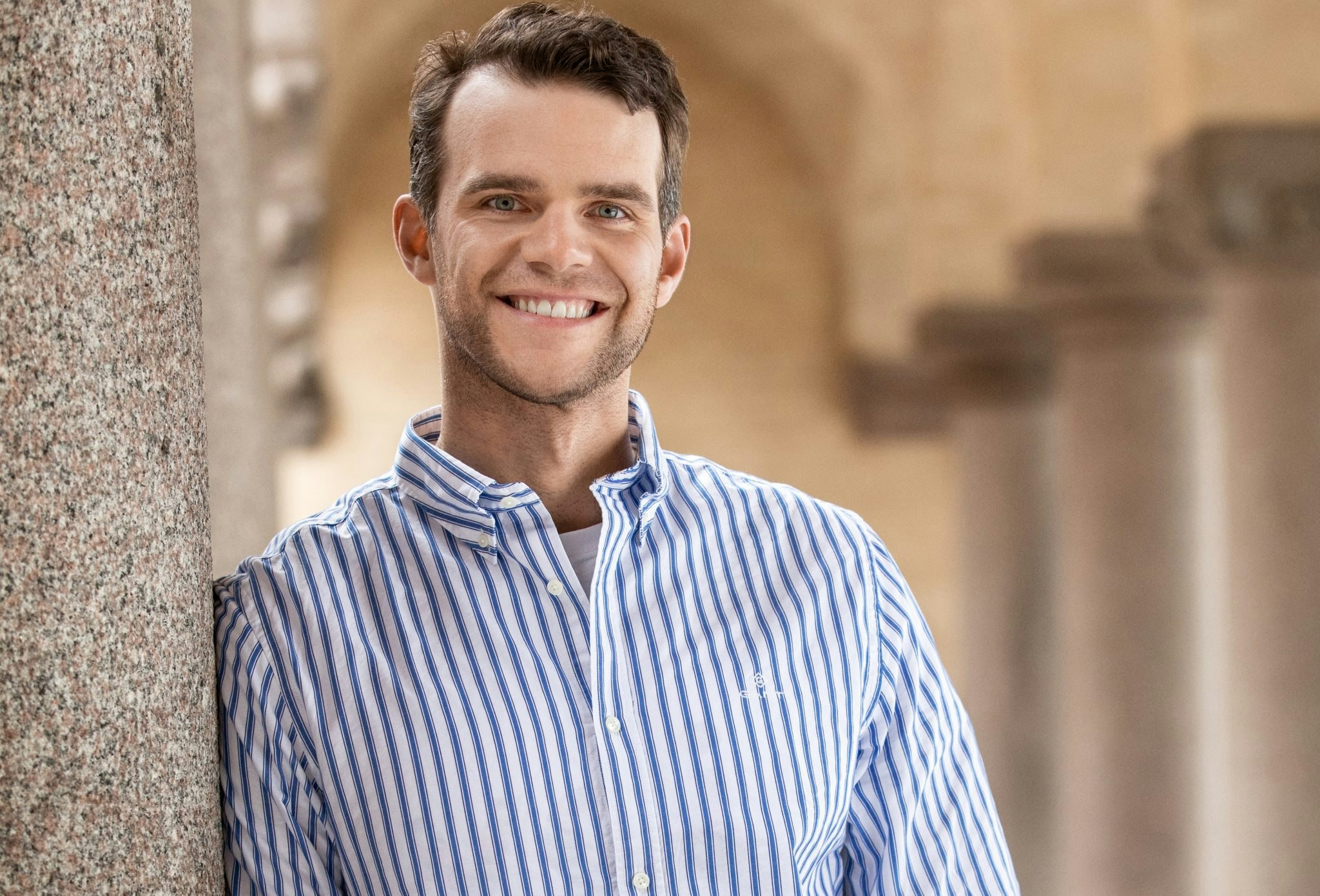 Hjelm thinks that more cities in Europe will soon follow Marseille's example. Paris and Copenhagen are already planning to cut down on the number of scooter companies operating in the cities. "A completely unregulated market creates a lot of chaos; there are too many scooters lying around," he says. "For the user it's hard to know which are professional." Gaining a licence also means that scooter startups can invest in a market over several years and get operations running smoothly. 
Voi has teams working with local authorities and public transport operators in all markets it is operational in. Of Voi's 300-person team around 60 people work on business development, marketing and public policy (100 work on operations and 80 on engineering). 
"We need to collaborate with cities," says Hjelm, echoing a mindset expressed by his European competitors. Aside from buddying up with cities to win operating licences, this includes partnering with transport providers, such as DSB (the Danish state railway), Hochbahn in Hamburg and SJ in Sweden and Norway, to offer locals an easy way to travel to or from the train, bus or metro. 
Hjelm is less keen on seeing Voi integrated into the growing number of city mobility-as-a-service [MaaS] apps. "If we're fully integrated into all those MaaS then we basically become a public utility," says Hjelm. "The best user experience comes from having people using our app." 
Avoiding doing an Uber
Voi has now raised $135m in just over a year. It's operating in a highly competitive market and it has grown very fast. 
We're not doing flying

cars…
So how does Hjelm plan to avoid some of the pitfalls experienced by other startups grown on strong steroids? 
"By being completely focused on the core business," he says. "We're not doing flying cars… We're focused on scooters and e-bikes. It's easy when you get a lot of money to start diversifying but for us the only way to win is to be more capital efficient and focus."