Being bought by a larger company is a well-trodden path for startups to exit. And it's even more attractive now that public listings have fallen off a cliff. But who out there might be buying European startups? 
Data from Dealroom shows that the most acquisitive company of VC-backed startups is Norwegian B2B SaaS company Visma. There have been 280 European VC-backed startups purchased by European buyers, and five were snapped up by Visma. 
Even looking beyond acquisitions of only VC-backed startups, Visma still ranks among the most acquisitive of European corporates, up there with big buyers like Swedish investment group Storskogen and industrial toolmaker Atlas Copco. 
Visma has an interesting history. It's been around since 1996 and never took traditional VC money, instead opting to partner with larger private equity firms. Private equity firm Hg stepped in as an investor in 2006 and took a controlling stake in the company in 2020, in what was the largest ever software takeover in history and valued Visma at more than $12bn.
Over the past few years Visma has made about 40 acquisitions a year, including some startups and some corporates, according to Carola Lissel, director of strategy at Visma Sweden.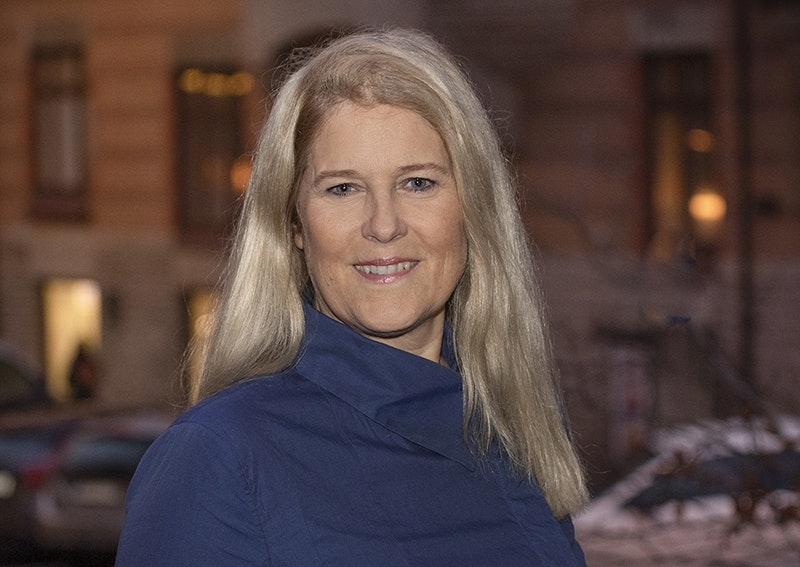 "When we are expanding to completely new markets we never acquire a small player but a large one, however, in markets where we are already strong we look for startups with great business cases," she says.
The name of the game
Swedish SME accounting fintech Bokio was one of the startups acquired by Visma earlier this year, for around €100m. The discussions started in late 2021 when Visma reached out to the startup, according to Bokio's founder Viktor Stensson. 
"It wasn't the plan but if you are a VC-backed startup, then you are always for sale if someone is willing to pay enough — that's the name of the game," he says.  
"Looking at how the market has turned since then, one can think of it as great timing, but at the time of the negotiations there was no way we could foresee that."
Stensson describes the process of being acquired as quick and smooth and that Visma had a "hands off" approach. 
If you are a VC-backed startup, then you are always for sale if someone is willing to pay

enough
Six months after being acquired, he is still running Bokio — the difference being that he no longer owns any shares in the startup he founded and instead of VCs on the board, there are now a couple of people from Visma. He also needs to align the budget with the mother company. 
Like many of the large companies that top the acquirers table, Visma doesn't incorporate the acquired companies into the firm as such, and in the case of Bokio, the startup can continue more or less as business as usual. 
"Within the frames of the budget, I can still do pretty much what I want but there are of course changes since we are now part of a bigger organisation for good and bad — You have less flexibility but you don't have to go out and fundraise anymore," Stensson says. 
Purchase mode for deep pockets
As much as half of Visma's growth is based on acquisitions and in 2022 it has evenly spread its acquisitions across markets such as France, Belgium, the Netherlands, Spain, Sweden and Norway. 
That reflects the broader trends of VC-backed startup acquisitions. Looking across the 280 that have been reported this year, 71 were in France, followed by 51 in the UK, according to Dealroom data. 
With the slowing market this year, Lissel is surprised that hasn't had a greater effect on startups' views on valuations — until very recently. 
"I think one of the reasons for this delay is that many of the startup founders are young and haven't experienced a recession before and they until now have had easy access to venture capital," she says.
"These companies, especially those with high burn rate and no profits, are in constant need of capital and it is now that many of them are waking up to a new reality where they perhaps need to reconsider their high valuations."
The combination of lower valuations and problems in raising new capital is creating a golden opportunity for large acquisitive companies with cash to burn. 
"We are not restricting ourselves and we are looking forward to all exciting startups with good business ideas. And perhaps we will see a similar situation as under Covid when many startups wanted a safe haven," Lissel says.