Europe's startup founders are increasingly trying their hand at something (relatively) new: becoming LPs. 
Many of the VC funds closed in recent months — from Pale Blue Dot to Revent to Seedcamp — have been backed by founders like UiPath's Daniel Dines, Wise's Taavet Hinrikus and Contentful's Sascha Konietzke. 
And the latest VC firm that's caught founders' eyes is Berlin-based Visionaries Club, which is announcing the final close of two B2B-focused funds today. Both — one pre-seed and seed stage fund and another growth-stage fund — have closed at $85m.
Investors in its funds include Atomico's Niklas Zennström, Flixbus' Jochen Engert, HelloFresh's Dominik Richter, UiPath's Daniel Dines and Sennder's David Nothacker. It's also backed by family business entrepreneurs such as Felix Fiege (Fiege logistics) Selina Stihl (Stihl power tools), and the families behind baking goods multinational Dr. Oetker and beer company Bitburger.
But what was it about this particular firm that grabbed their attention?
"Anything that can be digitised, will be digitised"
Europe now has its fair share of B2B-focused funds — Point Nine, Notion, Dawn Capital — and interest in B2B startups is at an all-time high. In 2019, investors plugged more than $5bn into B2B and SaaS startups in Europe in 2019, up from $2bn in 2016.
"Our hypothesis is that everything that can be digitised will be digitised in the next five to seven years," says Robert Lacher, who launched Visionaries Club in 2019 with Sebastian Pollok. He's expecting to see the "next big wave" of disruption hit the B2B sector soon.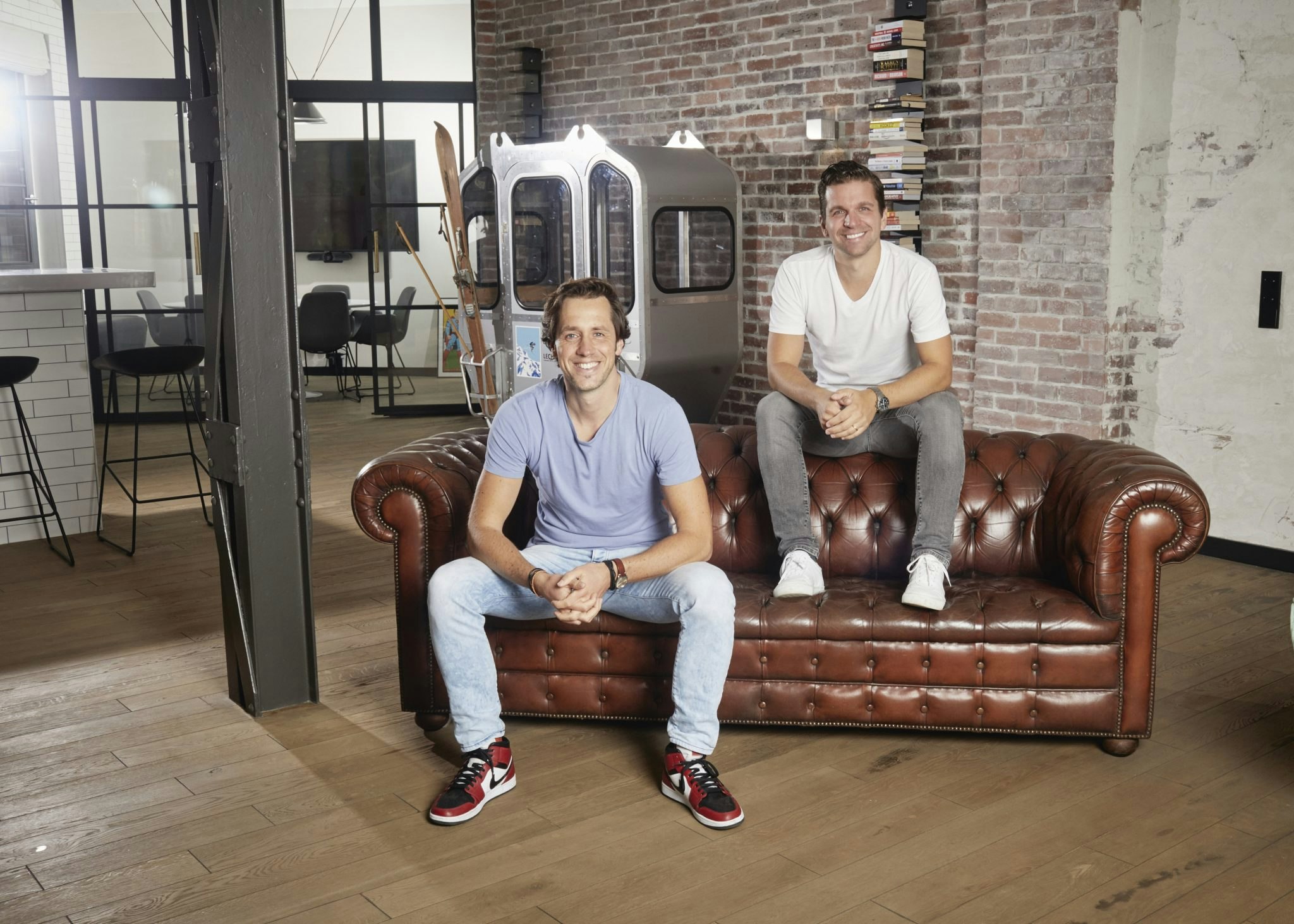 Visionaries Club has two main areas of focus. One is the digitisation of the enterprise supply chain, which includes everything from sourcing, procurement and logistics to sales after sales. Think process mining companies Celonis and UiPath (valued at $37.6bn) and digital freight forwarder Sennder, which is "disrupting the logistics stack."
The other area of focus for Visionaries Club is digital tools that help teams collaborate remotely. These are things that knowledge workers can use in their everyday business contexts — like Acapela, an asynchronous meetings platform based in Berlin.
Sifted Newsletters
Up Round
Every Friday
Dive into VC and meet the people holding the purse strings.
Lacher says B2B payments are also "incredibly interesting"; there's "no PayPal or Klarna for B2B yet." 
Currently, there are several trillions in payment volume still handled by bank transfers using very traditional manual processes — which is why Visionaries Club is backing companies like Tillit, a Norwegian fintech offering Buy Now Pay Later for B2B purchases.
Right now the B2B market is a little

crazy.
"Right now the B2B market is a little crazy, and there's too much money which is why, of course, all the companies are raising record round after record round," says Lacher. 
"That's why we decided to stay out of the Gorillas and e-scooter rounds," continues Lacher, seemingly forgetting that those are not B2B sectors. "They're amazing companies, but it's very difficult to judge how their models will evolve."
Why have two micro funds?
Having two small funds — one seed, one growth — of $85m each affords Pollok and Lacher a certain amount of flexibility. 
From the seed fund, the pair invest in early-stage startups to the tune of €250k to €1.5m. Meanwhile, they can co-invest with other funds in Series B rounds from the growth fund, writing cheques of €3-5m.
Avoiding Series A is a deliberate decision. Here, think Pollok and Lacher, VCs are competing for ownership of startups, while offering similar value propositions. 
"If you look at the data, you see the funds have gotten bigger and bigger over the last year," says Lacher, as he points to a graph on Visionaries Club's pitch deck. "Almost every fund in Europe is between €100m and €500m in size, but they're all in competition to get 20% ownership to make their model work. It's an incredibly competitive space."
Visionaries Club reserves 60% of the seed fund for follow-ons. The growth fund, on the other hand, "is a different type of animal," says Pollok. 
"We don't have follow-ons as we're not ownership focused."
The USP
Pollok and Lacher are founders with a similar history. 
Pollok — affectionately named 'Polly' by Lacher — is the cofounder of Amorelie, an online sex shop that was sold to publishing house ProSiebenSat.1 in 2018 with a rumoured valuation of €100m. 
Lacher founded a mobile fashion retailer called Amaze in 2015, which was sold nine months later to e-commerce giant Zalando. He then used the proceeds to cofound Berlin-based B2B fund La Famiglia — which has a similar investment focus — although doesn't do growth rounds. Lacher left La Famiglia in 2017. "We had very different investment philosophies," his cofounder Jeannette zu Fürstenberg told Sifted. 
Pollok, who had been making angel investments with Lacher for a few years, was one of La Famiglia's first LPs.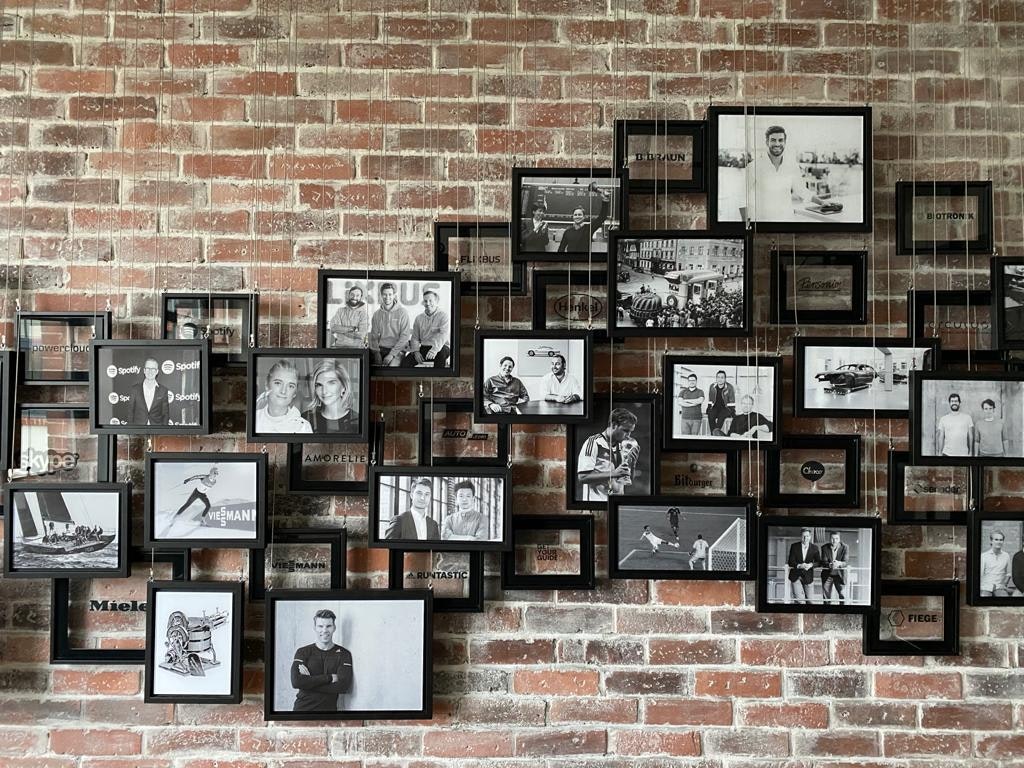 Visionaries Club's unique selling point, say the partners, is bringing in "tangible B2B experience" from family businesses from the old economy and the next generation of digital entrepreneurs — both of which would have benefitted Pollok and Lacher when they were founders. 
"Family businesses are entrepreneurial in their DNA: they can take risks, make faster decisions, think longer term and are better sparring partners for founders than the typically listed corporates that move slower," says Lacher. 
On the other hand, digital founders are naturally up to date with the latest in tech and are able to sniff out great deals, often before VCs can: "We see them as an access machine to the best deals in Europe," adds Lacher.
Handpicked LPs
Pollok and Lacher have been deliberate in handpicking the LPs they brought on board.
Pollok says that they didn't want to have LPs that they "couldn't talk to or actively engage with." And they also didn't want to have the typical pension fund "or the chamber of dentists from Scotland, or whatever" investing in the fund because they don't have any value-add for their portfolio companies. 
Lacher agrees: "We only wanted founders who have experience to pass on — which is why there are many founders we didn't take on board. Many were incredible entrepreneurs, but they didn't match our community 100%."
Building a "curated network" of LPs is like running a nightclub, adds Lacher. Once you compromise on one person, you run the risk of ruining the culture and losing customers as a result. 
A lot of founders invest in funds and then after they sign the document, you don't hear from them

again.
The problem is, says Pollok, is that "a lot of founders invest in funds and then after they sign the document, you don't hear from them again. Visionaries Club wants to flip that on its head."
The firm only takes founders on board with significant cheques of the seven-digit kind because they want the cohort to be "convicted on their investments." Like Pollok and Lacher, the LPs split their capital commitments 50/50 between both funds.
"The big thing about having family business owners on board is that we're solving a problem for them: we are able to match them to the latest technologies via our portfolio companies," says Pollok. "On the other side, companies [backed by us] are introduced to their potential next customers in a very seamless way. It's a win win for both sides."