Take a trip in a 'smart' ambulance and you won't just be treated by a paramedic. You will be treated by a whole suite of specialists who can connect remotely thanks to new streaming technology.
The UK's first smart ambulances, unveiled at a trial last month, have been kitted out by Visionable, a London healthtech startup with £8m behind it. Visionable's tech lets clinical teams share video calls, data visualisations and other medical information over a 5G network.
We're not video conferencing technology, we're streaming

technology.
In an age where Skype already has over 300 million users and countless iPhone owners use FaceTime every day, the video calling market might seem like well-trodden territory for a new tech startup to make an impact.
But Visionable isn't your average video calling startup. The healthtech company is piggybacking on the promised power of 5G to offer unlimited forms of data sharing⁠—and 5G only started to roll out in the UK this year.  
"We're not a video conferencing technology, we're streaming technology that lets you bring in any feed from anywhere," cofounder Alan Lowe told Sifted. 
"I could bring in five doctors on webcams, have multiple cameras on the patient, and have four hospitals show me CT scans simultaneously in pixel for pixel resolution," said Lowe. 
The startup has even partnered with Amazon to develop Alexa-style voice commands so doctors can work "hands-free".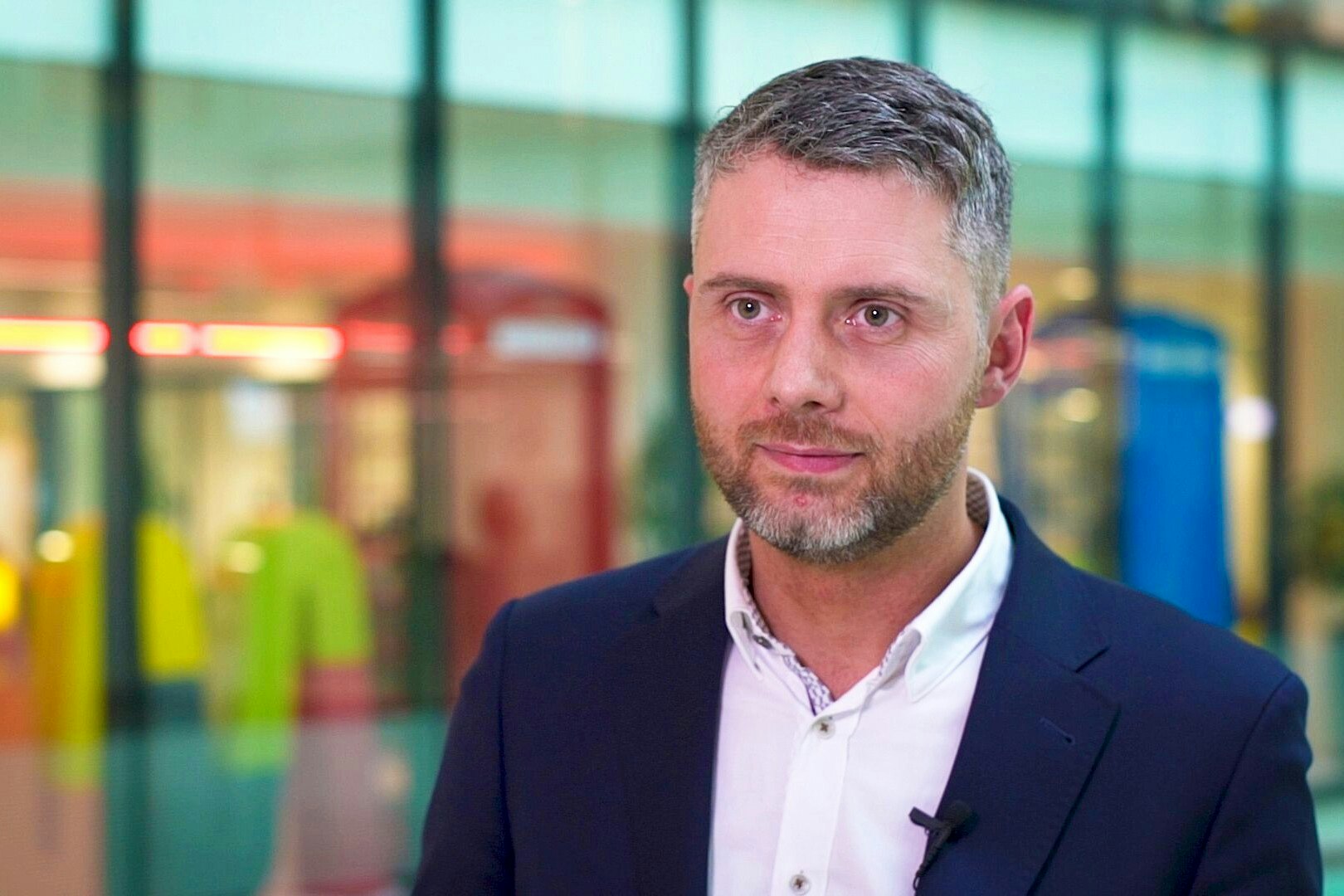 What's the point?
A former NHS manager, Lowe founded Visionable after watching clinicians repeatedly try — and fail — to "shoehorn" video tools into clinical activities.
"Even to this day, companies still can't provide the clinical features required for meetings," he said. 
He claims Visionable's multi-streaming capabilities will save time, lives and NHS cash. 
In the case of an incident like a stroke, where millions of brain cells risk of dying every minute, Lowe argues that Visionable facilitates expert care as soon as paramedics arrive at the scene.
Expert diagnosis on the road also allows patients to be sent directly to specialist hospitals rather than "clogging up" A&E rooms, and this better quality of care should also reduce the cost of aftercare, he said.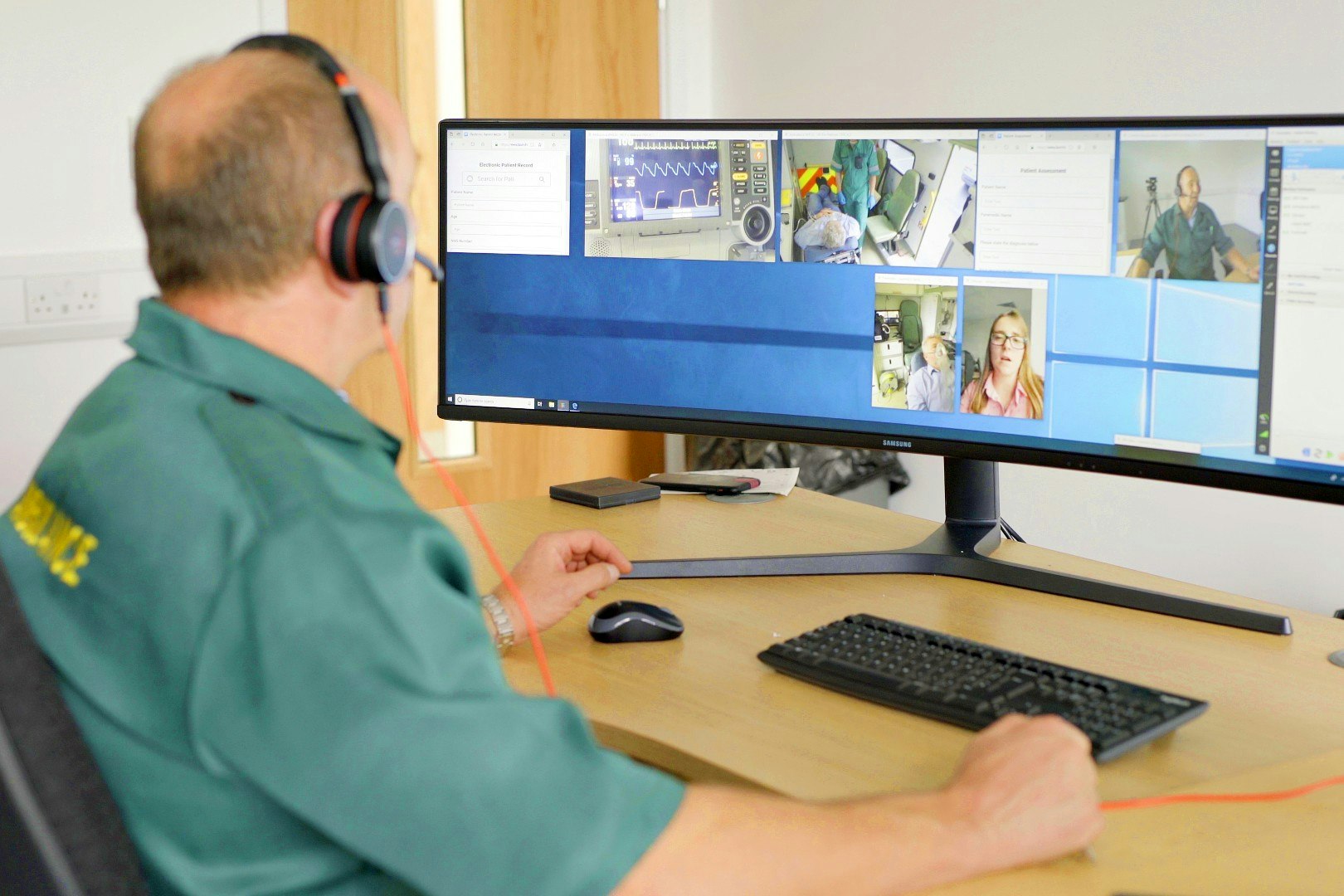 What about right now?
Away from the smart ambulance trial, Visionable's healthtech is already having an impact; it's used by 50 NHS trusts to connect patients with doctors and doctors with each other. 
One trust in Devon bought 1,000 licences (at a cost of around £25k per year) to connect dozens of different healthcare setups ranging from care homes to pharmacies and prisons. 
Lowe says that better streaming facilities for patients will undoubtedly help cut down the £216m lost in missed NHS appointments each year. 
Similarly, immediate savings could be made by reducing the number of train and taxi trips that often specialists have to make to provide assistance. "If you switch this system on day one, it pays for itself in the first meeting," he said. 
Visionable partnered with O2 and Samsung for its first smart ambulance trial, but with tech giants such as Three and EE also launching superfast 5G networks in the UK, the power of streaming can only be expected to grow. 
Outside the UK, the startup is working with telecommunications providers such as Verizon (US) and Proxima Telecoms (which serves Belgium and Luxembourg) to support international expansion across 5G networks.
There's a common misconception that if you raise investment, you're

succeeding.
Building healthtech without venture capital cash
Incredibly, Visionable has reached this point without any venture capital. Instead, it's pooled its £8m pot with grants from the likes of Innovate UK, Wayra and DigitalHealth.London.
"I think there's a common misconception that if you raise investment, you're succeeding," said  Lowe. "VCs will drive your valuation down and try and take the company off you in the early stages if you're not savvy."
Spurning venture capital cash has allowed the company to stay true to its "social mission", he added. Now the startup is planning to raise funds to push it beyond the NHS into other global healthcare systems. 
"The global aim is to have every patient-doctor and healthcare organization on one big Uber platform, so that the patient can get expertise from anywhere in the world," said Lowe.
"The ship is built, it's just the fuel for it now."