In 2020, vertical farming startups in Europe attracted half a billion pounds in VC capital — the most ever in a single year. 
Crops grown indoors in multi-level stacks promised a future where food could be produced close to consumers, reducing emissions from transport and supporting food security. The controlled environment also meant fewer pesticides and herbicides needed. 
Just a few years later, many vertical farming companies — including some of the most well-funded ones — have struggled and shut down. Last year, vertical farming in Europe attracted only £101m in investment, according to PitchBook. 
Sifted has found at least 15 companies headquartered in Europe that have gone bankrupt, called in administrators or are out of business, including France's Agricool, Israeli-Dutch group Future Crops and Netherlands-based Glowfarms. 
Meanwhile, two, including InFarm, have initiated layoffs and have relocated away from Europe. There are many more if we add the US, another big market for vertical farming. 
"The reason many companies went down is they were selling stuff, they didn't solve any challenges. If you don't address food security and the land issue, there is no need for vertical farming," says Hans Hassle, cofounder of Swedish vertical farming startup Plantagon International. His company declared bankruptcy in 2019, even before the latest vertical farming boom, due to corporate governance issues and not being able to find new owners. 
The challenges of vertical farming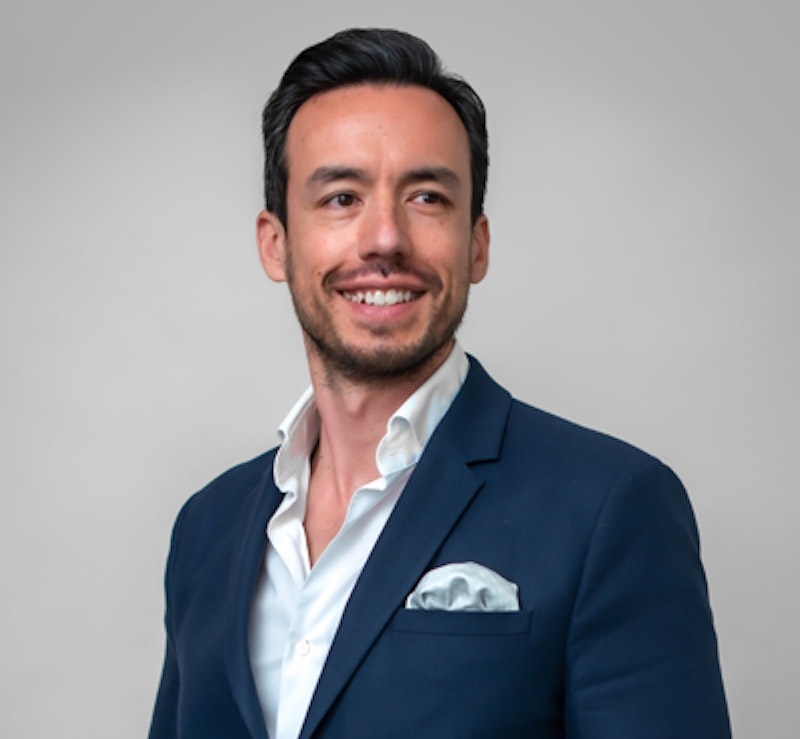 Some of the businesses in the sector raised too much money without having a viable product or a business model that worked from the start, says Peter Bachmann, managing director of Gresham House's sustainable infrastructure division. 
"Some spent huge amounts on sales and marketing and most people have heard of them but probably not for the right reasons. They've probably never seen a product on a shelf," he said. 
Others say the business models themselves were flawed. Critics of vertical farming have always cited the high costs of energy and labour as challenges. And there have long been concerns about how to make the business profitable and the vertically grown produce cheaper than normal produce. 
Marco Schiavo, managing partner at Nickleby Capital, says that growing some greens and berries in a really expensive-to-build farm and selling them to supermarkets "is a pretty bad business model". And growing produce in containers and cabinets can be a nice PR exercise, but it doesn't make money. 
According to a note by the European Commission, indoor vertical farms spend around 60% of their revenue on electricity costs, meaning only 27% of these businesses are profitable. And that affected companies founded before inflation hit Europe in recent years. With the war in Ukraine and climate factors, electricity wholesale prices reached record levels last year in Europe. 
Elsewhere, an analysis by US-based cooperative bank CoBank has shown that most vertical farming operations have yet to demonstrate profitability, with vertical farming's breakeven cost of production per pound of leafy greens coming to $3.07 compared to only $0.65 for conventional outdoor farming. 
The business needs to have mega farms where the economics stack up, go fully automated and provide infrastructure and technology instead of just growing vegetables, in Schiavo's opinion. 
That's what happened with Nickleby Capital's portfolio company Vertical Future. The team at the company realised that just growing crops and selling to restaurants wasn't scalable and only a small group of customers would pay a premium, so the team shifted the business. Now, the company's main revenue stream is from selling the growing towers, and anyone from supermarkets to pharmaceutical companies can be a customer. 
It has created a system that's fully automated, thereby reducing the reliance on people and improving the unit economics. Schiavo says the company should be profitable in the next 12 months. 
Investors haven't given up on vertical farming yet
While some would say that the slew of bankruptcies of vertical farming companies marks the end of the vertical farming hype, money is still going into the sector, albeit more selectively. Just this year VC funds in total have invested £232m in the sector in Europe, already higher than the total in 2022, according to PitchBook. 
Gresham House, for example, has plans to increase its investment in British vertical farming business Fischer Farms to help it double the size of its farm in Norfolk and expand globally. Gresham House originally invested £26m in the business in 2021 and is looking to do more vertical farming investments.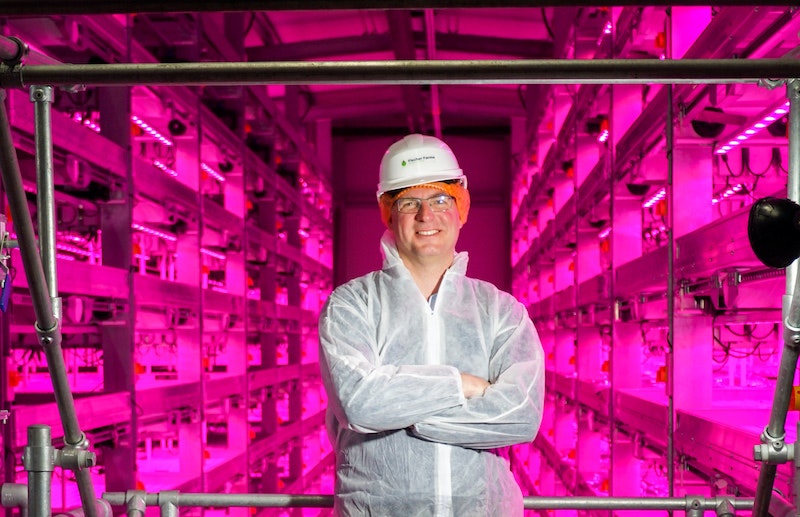 Companies like Futura Gaïa in France, Harvest London in the UK and Arctic Farming in Finland are just a few of the names that have continued to attract venture capital investors amid climate change concerns. 
"In the UK this year, some of the supermarket shelves were empty. The idea of being able to grow tomatoes in Spain is no longer guaranteed and the idea of flying in cheap produce from China is bonkers," said Nickleby Capital's Schiavo. 
For Fuad Yusibov, senior investment manager at Foresight Group, there were only a handful of companies in the UK that it made sense to invest in. He wanted the company to have an operational track record, a defined route to market strategy and the right valuation after the hype for the sector resulted in inflated valuations two to three years ago. 
Yusibov says it was important for the business to be operationally profitable from the start and not require ongoing funding. Investment into a large facility could start at around £20m-£30m and it could take more than seven years to recover your initial investment, he said. This was a long-term commitment. 
"Most importantly, a vertical farm needs to have sufficient margin in its profit and loss account so it can absorb higher prices without changing the sales price too much," he added. 
The firm invested in Harvest London in March. Harvest London was lucky in that it developed its business case when power prices were already high. Automation has also helped the company reduce the cost of manual labour.
There is still a big opportunity for vertical farming, investors and founders agree. The early adopters and first movers paved the way and although several have failed, people can learn from those mistakes, Schiavo says, and the next wave of innovators are usually the ones that are most successful.