All across Europe, VCs have been quietly meeting up over the past six months to discuss one thing: ESG (environment, social and governance). 
This week, two of these conversations are coming to fruition. Today, early-stage investment firms GMG Ventures and Houghton Street Ventures are hosting a kick-off meeting with 60 VCs investing at different stages across Europe to workshop a new ESG framework for VCs. 
Tomorrow, transatlantic fund Beringea will be collecting the results of a pilot scheme it conducted with eight startups, to test an ESG framework it has developed in collaboration with more than 30 VC funds, including Localglobe, Playfair Capital and Octopus Ventures. 
And these are not the only conversations that are going on around VC and ESG.
While pension funds and other asset-management firms are increasingly using ESG metrics to decide which publicly-listed companies they should invest in (or avoid), VCs have found it tricky to apply these concepts to the types of companies they back.
While 73% of European VCs say they apply ESG principles to their investment processes, according to the European Investment Fund, only half actually have policies in place around this, and just a quarter actively monitor ESG performance.
Change is in the air. But how are they hoping to crack the ESG conundrum?
We like customer acquisition cost and customer lifetime value, so why can't we add ESG ratios to

that?
VCs taking action
In Stockholm, Wellstreet partner Jessica Rameau is working in collaboration with Northzone, EQT Ventures and Industrifonden to adapt the Sustainability Accounting Standards Board's ESG framework (originally designed for large corporates) to make sense for startups. 
"What it does is look at [ESG] with an accounting lens — the cost to companies if they don't apply to certain standards, and measuring the risk," she explains. "We like customer acquisition cost and customer lifetime value, so why can't we add ESG ratios to that?"
Meanwhile in Berlin, the non-profit Leaders For Climate Action (LFCA) says it has now convinced a total of 30 VC funds including Earlybird, Cherry Ventures and Picus Capital to add a "sustainability clause" to their term sheets. This obliges portfolio companies to improve on sustainability metrics, such as measuring and reducing their carbon footprint. LFCA created the clause in 2019, but this year it has been updated to cover ESG commitments more broadly.
In November 2020, Blue Future Partners launched an initiative called #ESGinVC, a series of interviews to promote discussion on ESG topics. And in December, Balderton revealed its Sustainable Future Goals — an ESG framework structured around the UN's Sustainable Development Goals.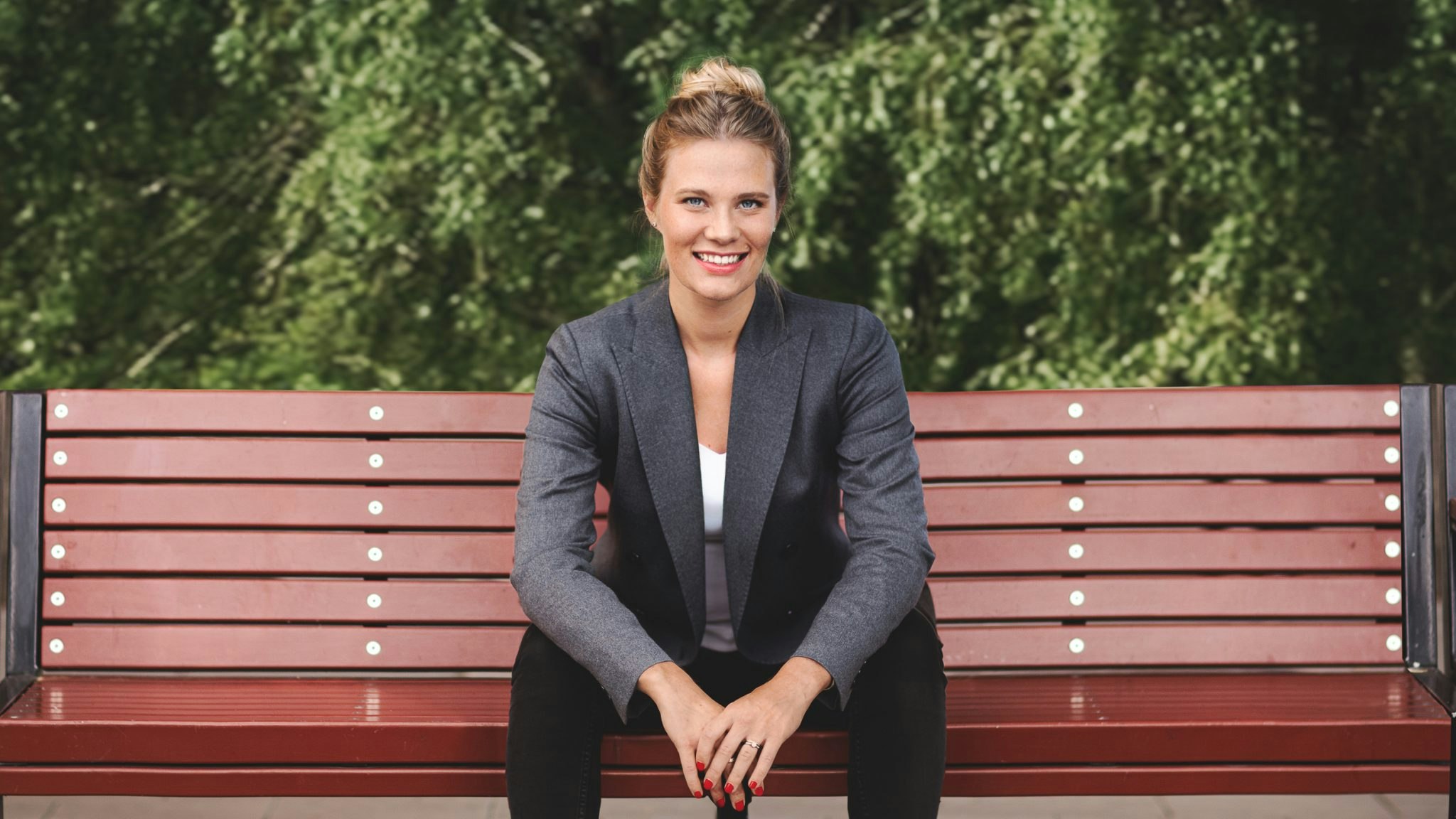 What does an ESG investment framework for VC look like?
These initiatives could be criticised for focusing too much on 'encouraging' rather than mandating change from portfolio companies (and for not changing behaviour at the VC firms themselves, such as the amount of business travel).
Baking ESG priorities into young startups is where they can have the most

impact.
The VCs argue, however, that baking ESG priorities into young startups is where they can have the most impact. They have a difficult balance to strike: if the framework is too strict, it could distract companies from day-to-day operations, making them less likely to engage. Too loose, and it becomes useless. 
In the run-up to this week's kick-off meeting, Ginny Watsham and Hannah Leach, partners at GMG Ventures and Houghton Street Ventures respectively, have been working with VC firms across Europe (and some in the US) to figure out what an ideal ESG framework might look like. Watsham and Leach have also consulted startup founders, legal experts and academics at Cambridge, LSE and Harvard University on what might work best.
They say there are two key requirements any ESG framework needs to address if it's going to be of any use when applied to a portfolio of startups. 
First, it can't be a rigid tickbox investors use to say yes or no to companies that want backing. Instead, an ESG framework in the context of VC should be a tool to benchmark portfolio companies and guide them to making improvements.
This flexibility also encourages portfolio companies (and their investors) to think about how their impact might change as they scale — for example, as a result of doubling headcount year-on-year, or by achieving a critical mass of users on a new social platform.
Second, it should be easy for founders to implement and keep track of the ESG metrics they are being judged on. In other words: founders shouldn't have to dread putting together their investor updates any more than they already do, thanks to too many new and unnecessarily onerous reporting requirements. 
The question is, how do we incentivise companies to report, and is it something that we make essential or

optional?
"Funds have trouble getting [portfolio companies] to report off standard financial metrics, let alone carbon footprint or diversity and inclusion," says Leach. "The question is, how do we incentivise companies to report, and is it something that we make essential or optional?"
For the VCs that Sifted spoke to, ESG frameworks are mostly taking the form of guides that outline all the possible metrics a company in a VCs portfolio could be measured on. This allows them to pick and choose (in collaboration with their investors) which are most relevant to their business, while providing resources on how to actually take action. Improvements can be tracked from there. Making this information easy to implement will be key — otherwise startups can easily ignore it.
This is what ESG at Kindred (which is involved in the GMG-Houghton initiative but has also developed its own ESG framework in the past year) looks like. "Our framework lays out what I like to call the universe of responsible actions," Liz Broderick, head of network and portfolio, says. "It's still a work in progress, and I think it will be evolving forever. There is so much information out there — I honestly see the challenge as curation."
Beringea, meanwhile, says it has whittled down its framework to cover 20 "routes of measurement", covering everything from reduction of carbon emissions and air pollution to the gender pay gap and team diversity. It is working with social impact analysis startup (and portfolio company) Social Value Portal to tailor the framework. 
What's driving VC action on ESG?
With record amounts of cash sloshing around, the VC landscape is particularly competitive right now.
Leach says that while the recent level of collaboration on the topic of ESG could therefore be considered unusual, "if you care about building and supporting companies [that make society better], you don't just want the world to benefit from your portfolio. You want that impact to be [greater]."
Broderick agrees that a "critical mass" of investors is required to move the needle on ESG reporting in VC — and that it's better to get ahead of regulations before they are imposed on the industry.
Next week, the Sustainable Finance Disclosure Regulation will kick in across the EU, meaning VC firms will need to demonstrate to LPs that they have been assessing the environmental impact of their investments. The UK plans to introduce similar regulations.
But there are pressures closer to home, too. Michiel Kotting, a partner at Northzone, says VCs today are being asked by their portfolio companies and own employees to take action on ESG reporting. 
Regulations aren't the biggest driver to

us
Even more crucially, LPs also want to see change – and when LPs say they want something, VCs are often happy to oblige. A firm that positions itself as taking ESG seriously may find it's able to rake in cash from LPs that share the interest. 
"Regulations aren't the biggest driver to us," Kotting says. "The fact that our entrepreneurs and our investors want something makes us move faster, and we want to be at the forefront of what is happening."
Karen McCormick, Beringea's chief investment officer, agrees that ESG "is a topic for everybody right now". 
"LPs are interested in it, and we've actually [seen our portfolio companies] lose out on great candidates because they didn't feel we had a well articulated enough ESG strategy," she says.

One framework to rule them all
While lots of VCs acting on ESG is certainly positive, there is such a thing as too many frameworks — which creates the risk of diluting efforts and making it hard for startups to know what they're supposed to be tracking.
"We need to make sure that whatever our companies report on isn't just things we think are important, but stuff that the next stage investors can relate to and fit into their frameworks," Rameau says, adding that she hopes what she is creating will become the "one [framework] that works for everybody".
Meanwhile, Kindred has decided not to replace its framework with the one GMG-Houghton are creating for the time being. "I didn't necessarily want to replace ours," Broderick says. "But I do think there's huge value in having standardisation across the industry, and I'm keen to stay involved in this conversation. I don't think our frameworks are at odds; the Kindred one feeds into theirs."
"There are lots of different frameworks out there, and everyone will focus on slightly different things," Leach admits. "But within that, we think we can agree on a standard set of metrics that all funds' portfolio companies can report on." 
Having LPs, GPs, companies and lawyers all involved is

crucial.
Following the GMG-Houghton initiative's kick-off meeting this week, 15 firms will split into three working groups: one covering internal fund management, another frameworks and metrics, and the last research and resources. Their goal will be to figure out what those standard metrics might be, and to create a repository of information that VCs and startups can turn to, whatever their ESG needs. 
"It would be great if it was as widely adopted as possible, with [it] becoming that one place people can visit for best practice around ESG for portfolio companies, with different stakeholders all part of it," Leach adds. "Having LPs, GPs, companies and lawyers all involved is crucial."
Still, any concerns around duplication appear to be limited. Kotting says the presence of multiple frameworks will naturally lead to continuous improvements in ESG reporting, which all firms can adopt, while GMG's Watsham expects collaboration to continue.
"It would be counterproductive for one fund to do it their way and have their portfolio doing it right, but not want to tell everyone else about it," she says.