In September, VC firm Giant Ventures announced a notable new hire: Hayden Wood, former CEO of collapsed energy giant Bulb, was joining the team as a venture partner — a role that includes finding companies for the firm to invest in, supporting portfolio companies and collaborating with Giant to build a new company "at the intersection of technology, climate and property".
It's not the only firm to bring on a former founder or experienced operator to share their wisdom with its portfolio. All kinds of investors — from US-based VC Union Square Ventures to London-based VC LocalGlobe and company builder Entrepreneur First — have venture partners. And the role is only getting more popular, featuring on more LinkedIn profiles than ever before.
Andris Berzins, partner at Baltics-focused VC firm Change Ventures, says he expects the number of venture partner roles to increase even more: "There are more VC funds than ever before and venture partners help funds to compete to access the best deals."
Venture partners say it's an opportunity to give back to up-and-coming talent, put their operational skills to use and learn how venture capital works — with the potential of it leading to a full-time investment role.
But what does the job really involve? Are venture partners actually much use to founders? And how are they paid?
What is a venture partner?
A venture partner is a seasoned founder or operator with deep experience in a particular field. The role's responsibilities vary from fund to fund.
At London-based investment firm Bethnal Green Ventures, "venture partners support portfolio companies to grow their revenues, teams and product. They help founders navigate difficult times and avoid some of the mistakes they made on their own journeys."  
Key responsibilities
Julius Bachmann has been a venture partner at three different VC firms. He says venture partners "might help out on different stages of the investment process, from sourcing all the way to supporting portfolio companies. The scope of their engagement depends on the work they do." 
Bethnal Green Ventures has four venture partners. They work with companies that match their personal experiences and areas of expertise, which can cover areas like acquisitions, financial modelling and impact metrics.
Time commitment
Venture partners work a few hours a week — it can add up to four to eight days a month — according to the ones Sifted spoke to. This can scale up or down depending on the requirements of that particular month.
Venture partners generally stay with a firm for at least six months with a minimum time commitment written into contract, but — as long as they keep adding value to the fund and its portfolio — the relationship can last years, without a set end date. 
Why do experienced operators want to be venture partners?
Putting their experience to use 
Leveraging their experience to support founders was a key attraction for all the venture partners Sifted spoke to.
Elin Ng, one of BGV's venture partners, wanted to give back to the community after her healthtech company Salve was acquired last year. "I was in their shoes only a few years ago. I've been through the early stages when founders are juggling everything and constantly deciding what to prioritise." 
Darren Cockburn, another BGV venture partner, has sat on all sides of the table — as an investor, C-suite operator and founder — and wanted to help other founders by putting his combined perspectives to use "in a structured way". 
Networks 
Using their networks to support the next generation of entrepreneurs was another. Deepali Nangia — now a full-time partner at venture capital firm Speedinvest — began working with the firm as a venture partner to help support its efforts in increasing the number of women founders it invested in.
As an angel investor focused on supporting women-led startups, she could surface investment opportunities the firm might otherwise not see. 
Getting into VC
Having "venture partner" on your CV can also be a good stepping stone into VC. Berzins was previously a venture partner at early-stage firm Creandum. He says it was his first look into a VC firm: "It showed me how the investors evaluate and decide on deals. It can also be a way to be involved with a venture firm while holding a day job."
It's also a good way to test the VC waters. Firms often recruit venture partners to test them out before offering them a full-time role, says Nangia. "It allows you to attend team meetings, learn about the culture and understand the firm's aims. It also can help you find a sponsor to vouch for and support you to reach your goals." 
What's in it for founders?
Venture partners can give founders a warm introduction to a VC firm. Berzins says they can also advise founders on a firm's suitability as an investor more dispassionately than the investment team. 
Venture partners give portfolio founders peace of mind — they know they can get support from someone who's vetted and kept accountable by the fund, according to Cockburn. But it's important that founders' needs, working style and personalities are matched with venture partners — having multiple venture partners on the team gives founders that option.
"Founders need to feel like they're not alone on the journey," says Ng. Because a venture partner isn't core to the internal team, they can foster a different relationship dynamic than the rest of the investment team with portfolio founders. Ng says she's built a relationship of trust with founders — they can bring her all types of questions or issues they wouldn't want to take to someone who's responsible for potentially cutting their next cheque. 
How do you become a venture partner? 
Most venture partner roles aren't advertised. Berzins says the best way in is to build a relationship with a firm. "Convince a fund that the dealflow you can bring will be additive or different to what they are seeing already. At Creandum, for example, it was clear that they were not seeing many of the early-stage opportunities in the Baltic states — this was my in."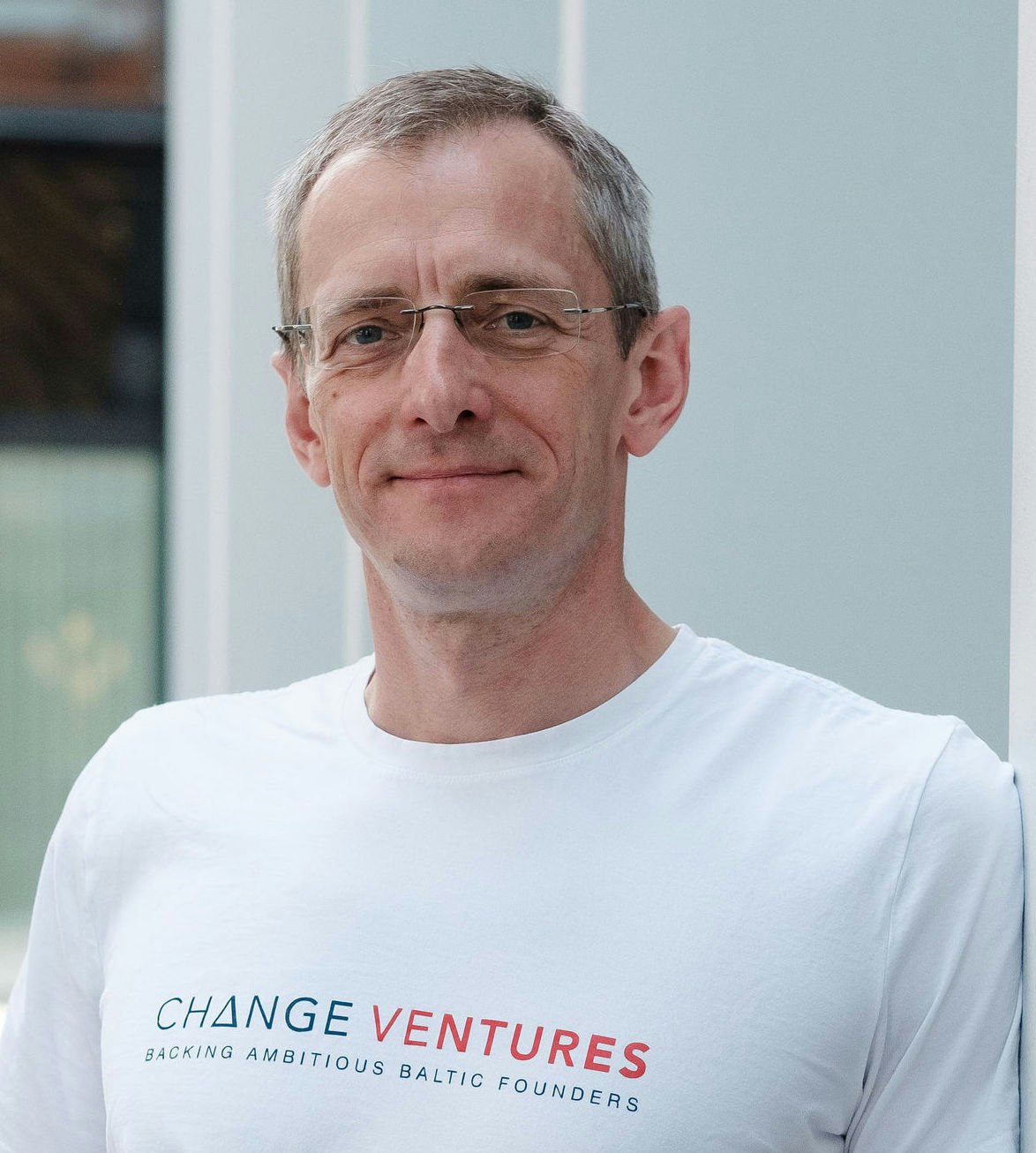 It's also worth asking around. "I reached out to my network to ask about potential [venture partner] openings," says Nangia. "I knew I could be additive to a fund because of my experience investing in and supporting women-led startups." 
Compensation
"You don't do this to get rich!" says Cockburn — a notion all venture partners agreed with. Umesh Pandya, another BGV venture partner and cofounder of Wayfindr, a navigation tool for visually impaired people, says: "I didn't choose this role for compensation. I get a kick out of assisting and learning from changemakers who share a love of building organisations that do good."
Venture partners can earn salary, carry (the share of profits that a fund pays out to general partners) or a mix of both, depending on the individual's negotiations with a fund. 
Ng says that venture partners can command day rates ranging from £300 to over £1000 a day. The fee can depend on their expertise — artificial intelligence experts will command a higher fee, for example — the amount of time committed and the fund's budget. Bethany Greer — an investment manager at BGV before transitioning into a venture partner role — says the salary is similar to her previous investment manager salary and does not include equity. 
Berzins says venture partners earn carry on deals closed by the firm as a result of their introductions. If they're spending a lot of time supporting a specific portfolio company, they may be given some carry in that deal too.