It is a great time to be a scaleup company in Europe, with fewer but bigger funding rounds happening and investor money being concentrated in fewer, but bigger funds. But will smaller startups find it harder to attract money?
Pitchbook's annual roundup of European VC activity shows the trend clearly. The amount of money invested has reached another record - €20.5bn - but the number of deals has decreased sharply. The median size for a late-stage VC deal has gone from €4m to €6.7m.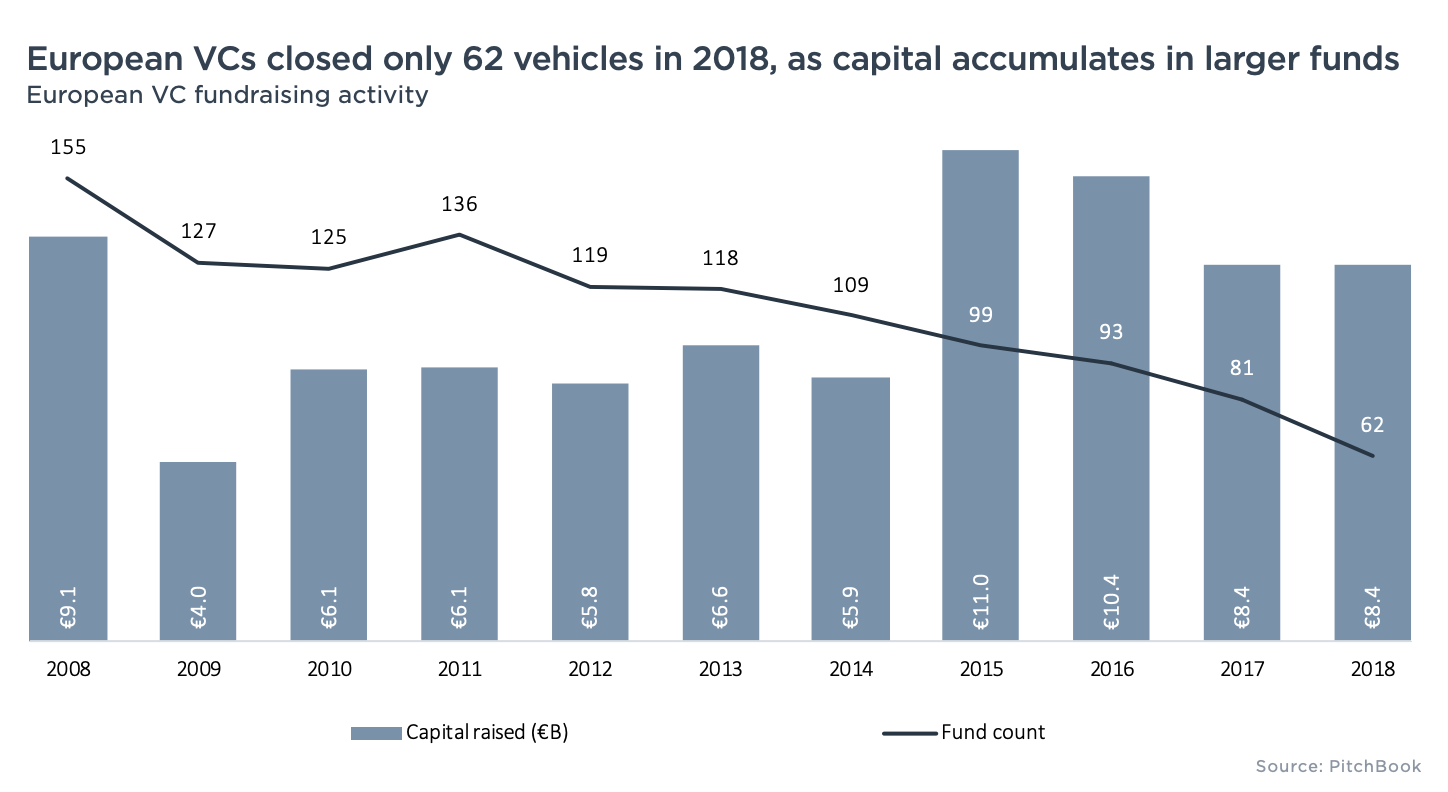 The number of closed VC funds, meanwhile, has dropped to its lowest level in a decade. In 2008 155 vehicles were raised, last year it was just 62. The amount of money is only down slightly from 2008 but it is now concentrated in fewer funds. Median fund size is €123.2m - another record - compared to around €40m 10 years ago.
Microfunds are becoming an ever smaller part of the total: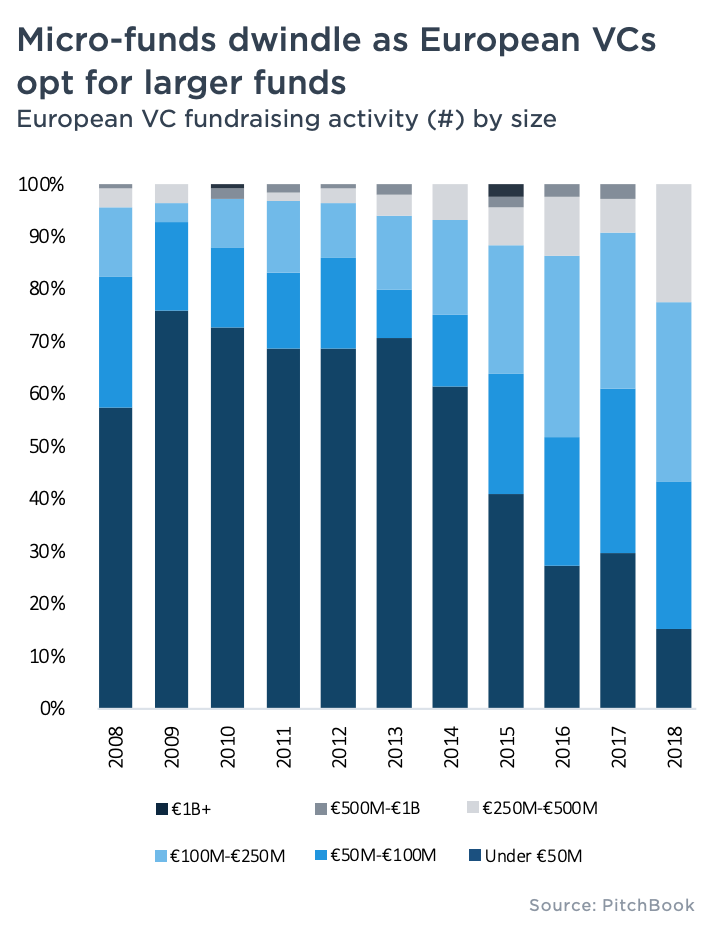 This might make it harder to be a smaller startup raising funding.
"Startups raising rounds at traditional angel & seed or early-stage round sizes may be precluded from the investment profile of a €500 million vehicle with a minimum check size of €20 million or €50 million," the Pitchbook report notes.
Pitchbook suggests small startups will have to look to non-traditional investors, especially government funds.
Or they might look to Lisbon. One new fund still promising to look at earlier-stage companies - pre-seed to Series A - is Indico Capital Partners, a new VC firm which recently closed €41m of €46m committed by investors.