Right now, there are 13 university spinouts worth $1bn in Europe, according to Dealroom. It might not seem like much compared to the 276 other unicorn startups in the region, but before 2021 there were just three. And that's not the only sign that investors are beginning to put serious capital into university spinouts. 
A recent report by investor Parkwalk Advisors found that UK university spinouts snapped up a record £2.5bn in funding in 2021 — a 5x increase on what it was a decade earlier — and in October, German VC Earlybird launched a €75m fund focusing exclusively on spinouts. 
Despite warnings from some VCs that a major overhaul of the university spinout system is needed to turn Europe's cutting-edge research into world-beating companies, a number of startups born from academia are going great guns. 
SaaS platform Celonis — which spun out of Technical University Munich — raised one of European tech's biggest rounds of the year, with its $1bn Series D. Other nine-figure rounds were snapped up by biotechs Oxford Nanopore Technologies and Exscientia, and AI robotics company Agile Robots.
But behind the megaround headlines, which university spinouts have flown under-the-radar? We asked five VCs to tell us about the startups they've got their eye on that haven't yet hit the big time.
Here are the university spinouts that have grabbed VC's attention
Anne-Sophie Carrese, partner at Elaia
Elaia is a multi-stage VC firm with a digital and deeptech focus. Carrese's portfolio includes manufacturing startup Hummink, biotech Minos Biosciences and insurtech QantEv.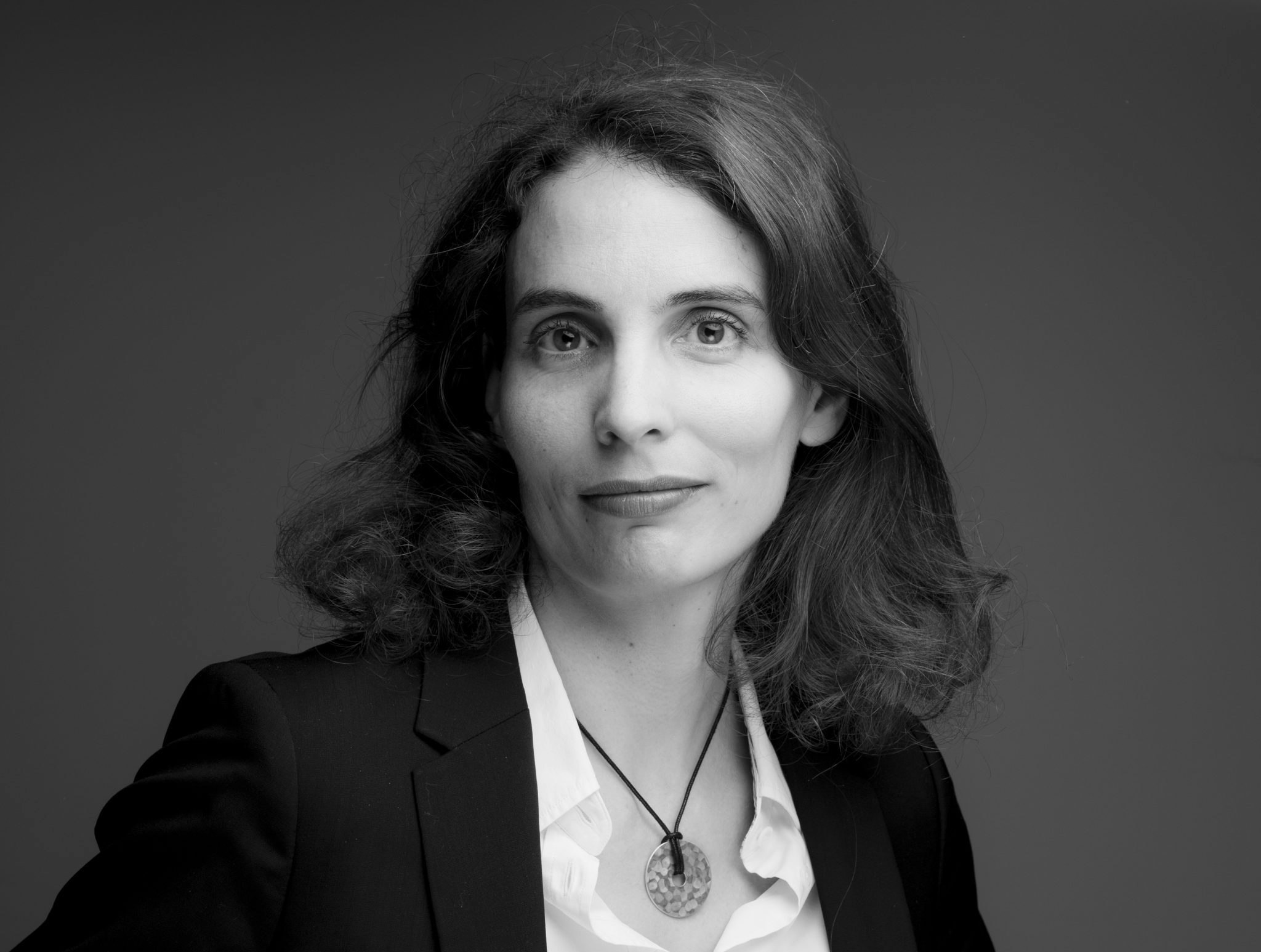 Since the beginning of the space race, space objects have been designed to be static, non-flexible and non-reusable. In the midst of a new era for space exploration, LMO wants to ensure that this growth is sustainable and safe by providing innovative solutions for space-responsive satellites. To achieve this, they develop innovative subsystems and components in satellite propulsion and situational awareness.
Founded: 2018
University: Université du Luxembourg
Headquartered: Louvain, Belgium
Cell and gene therapies (CGTs) have the potential to save up to 3m people annually suffering from cancer and other life threatening conditions.
Building, maintaining and running these gene therapy facilities represents a large chunk of the costs and ends up being available to only a minuscule portion of potential patients. Limula solves this by building a platform technology for CGT manufacturing, allowing rapid and safe production of treatments in order to save time, cut costs, simplify logistics and ultimately increase the safety and accessibility of these cutting edge personalised treatments.
Founded: 2020
University: EPFL, University of Geneva and the School of Engineering and Management Vaud (HEIG-VD)
Headquartered: Lausanne, Switzerland
Data that is currently transmitted is vulnerable to "store now, break later" attacks since public internet traffic is easily duplicable. Given that the security of encryption relies on the difficulty of mathematical problems, the scientific advances in quantum computers elevates security risks that could affect financial data and other classified information. To combat these cybersecurity risks, VeriQloud provides various quantum cryptography solutions to ensure that sensitive data can remain secure for the next 100 years to come.   
Founded: 2017
University: CNRS and Sorbonne Université
Headquartered: Paris
Rich Hao, partner at Speedinvest
Speedinvest is an early-stage VC with offices in Berlin, London, Munich, Paris, Vienna and San Francisco. Hao's portfolio includes battery startup Breathe Battery Technologies, data platform Bitfound and semiconductor manufacturer Porotech.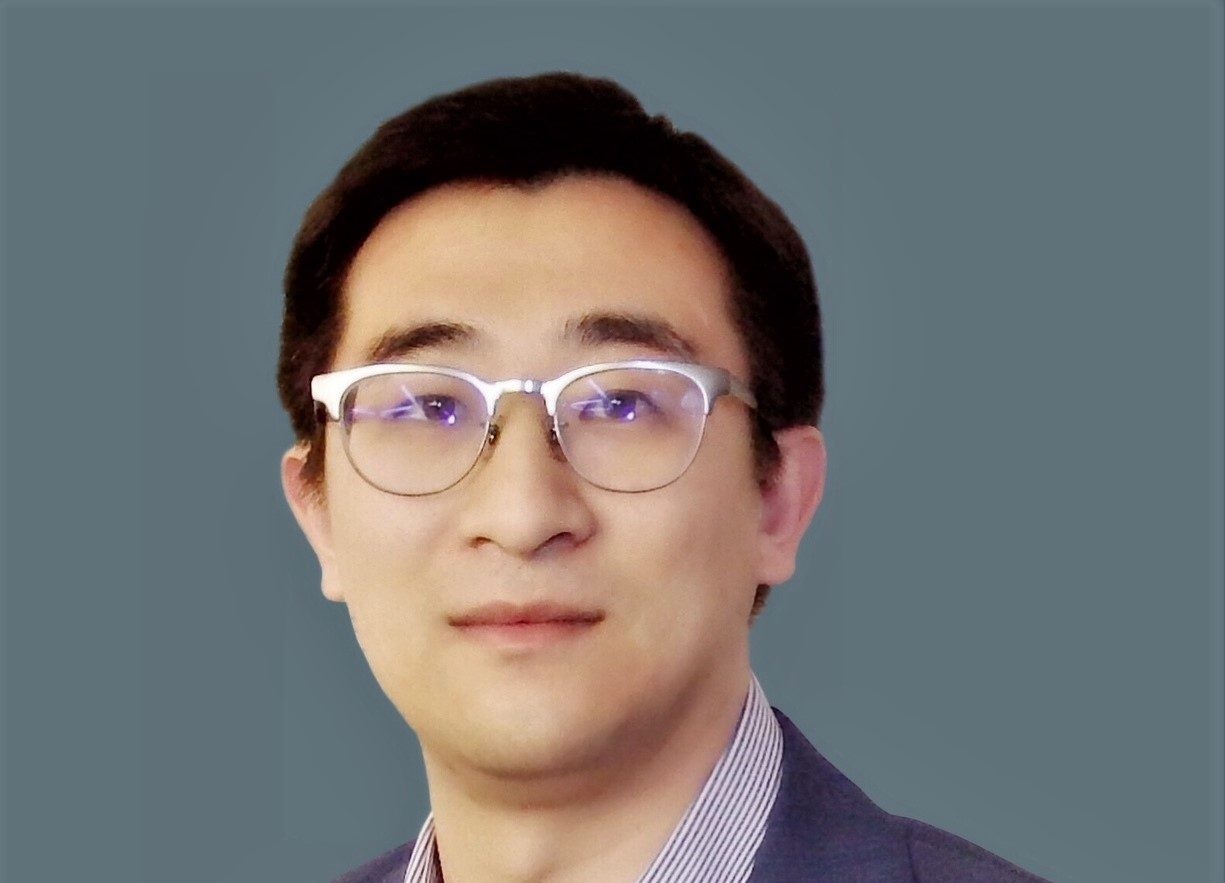 Corintis is a spinout from Swiss university EPFL. The team has developed a patent-pending cooling technology, based on liquid cooling directly inside chips. This enables the future of computing in a sustainable manner and satisfies the growing demands for computational power.  
Due to the increasing demand in computational power, heat is a major bottleneck in the $200bn high-performance integrated circuit (IC) market and the cooling chips accounts for around 40% of electricity consumption in data centres. This continues to cause significant environmental issues. Corintis's solution can be integrated easily within the supply chain with minimal disruption which enables 10x better cooling with a 50x efficient increase, enabling the future of sustainable computing.
Founded: 2022
University: EPFL
Headquartered: Lausanne
Tagomics is building a next-generation epigenetic profiling platform to diagnose and monitor disease from simple, minimally invasive blood tests. The technology represents a dramatic step-change over existing clinical workflows for epigenetic analysis. Tagomics's approach opens the door to new diagnostic tests that can significantly improve patient outcomes. 
Not only is Tagomics's technology a vast improvement over existing approaches, it also benefits from a positive feedback loop — as more patients use the diagnostic tests, the better and more accurate the tests get. The company is led by an extremely ambitious team with the vision of becoming the world's leading diagnostic company and has the potential to be a breakout UK genomics success story. 
Founded: 2021
University: The University of Birmingham
Headquartered: Birmingham
Safe Intelligence is a spinout from Imperial College London that has developed proprietary methods and software aimed at making AI safe at development and runtime. The company was founded by a leading AI researcher from ICL with a strong mission to empower society to have trustworthy AI systems, solving a fundamental roadblock to the wide adoption of AI systems. 
Unsafe AI represents a major roadblock. The opaque nature of deep learning is stalling AI in many safety-critical, security-critical and socially critical areas. Trustworthy AI is a must-have and will be further regulated in the future. Safe Intelligence overcomes some of the technical challenges in scalability and specification of verification of deep neural networks (DNN). 
Founded: 2022
University: Imperial College London
Headquartered: London
Maina Bhaman, partner at Sofinnova Partners
Sofinnova Partners is a European investment firm specialised in life sciences and healthtech. Bhaman's portfolio includes biotechs Myricx, Sitryx and Catamaran Bio.
Ieso is a UK-based mental health startup based on the work of scientists from University College London. The company is tackling anxiety and depression with an online therapy, which is offered for free via the NHS. The digital therapeutics platform allows patients to consult a network of 600 therapists from home via text-based cognitive behavioural therapy (CBT), which has been shown to be effective at treating several mental health conditions. The company recently raised $53m to expand its AI-enabled digital assessment tools through regulatory approvals and ramp up commercialisation. 
Ieso's approach improves how psychotherapy is delivered to enable better patient outcomes and rates of recovery. Ieso is an example of how technology has transformed aspects of medical care to make it more patient centric.
Founded: 2000
University: University College London
Headquartered: Cambridge
Turbine is a biotech company developing a cell simulation and machine learning platform to deliver novel targets in oncology. The team's expertise in applied mathematics, artificial intelligence and machine learning is the cornerstone of its proprietary Simulated Cell platform. 
Using AI/ML, Turbine can elucidate previously unknown targets, unlocking novel treatment approaches in cancer. The company is partnering with pharmaceutical companies to leverage expertise in drug discovery and capabilities in moving novel targets into the clinic. Turbine is a great example that groundbreaking innovation in digital medicine is not exclusive to the well-known hubs of Paris, London and Berlin. Great companies can be built anywhere.
Founded: 2015
University: Semmelweis University, Hungary
Headquartered: Budapest
Elypta is developing a platform that profiles the biomarkers of tumour metabolism, and applies machine learning to detect disease-specific signatures. The company has published results of its approach in oncology and are now pursuing applications such as multi-cancer early detection. Elypta is a great example of European research being developed to solve a major unmet need with a strong and skilled team at the helm. 
Founded: 2017
University: Chalmers University of Technology, Sweden
Headquartered: Stockholm
Felix Martinez, associate at Seedcamp
Seedcamp is a Europe-focused seed stage VC firm. Martinez's portfolio includes SaaS scaleup UiPath, neobank Revolut and virtual events platform Hopin.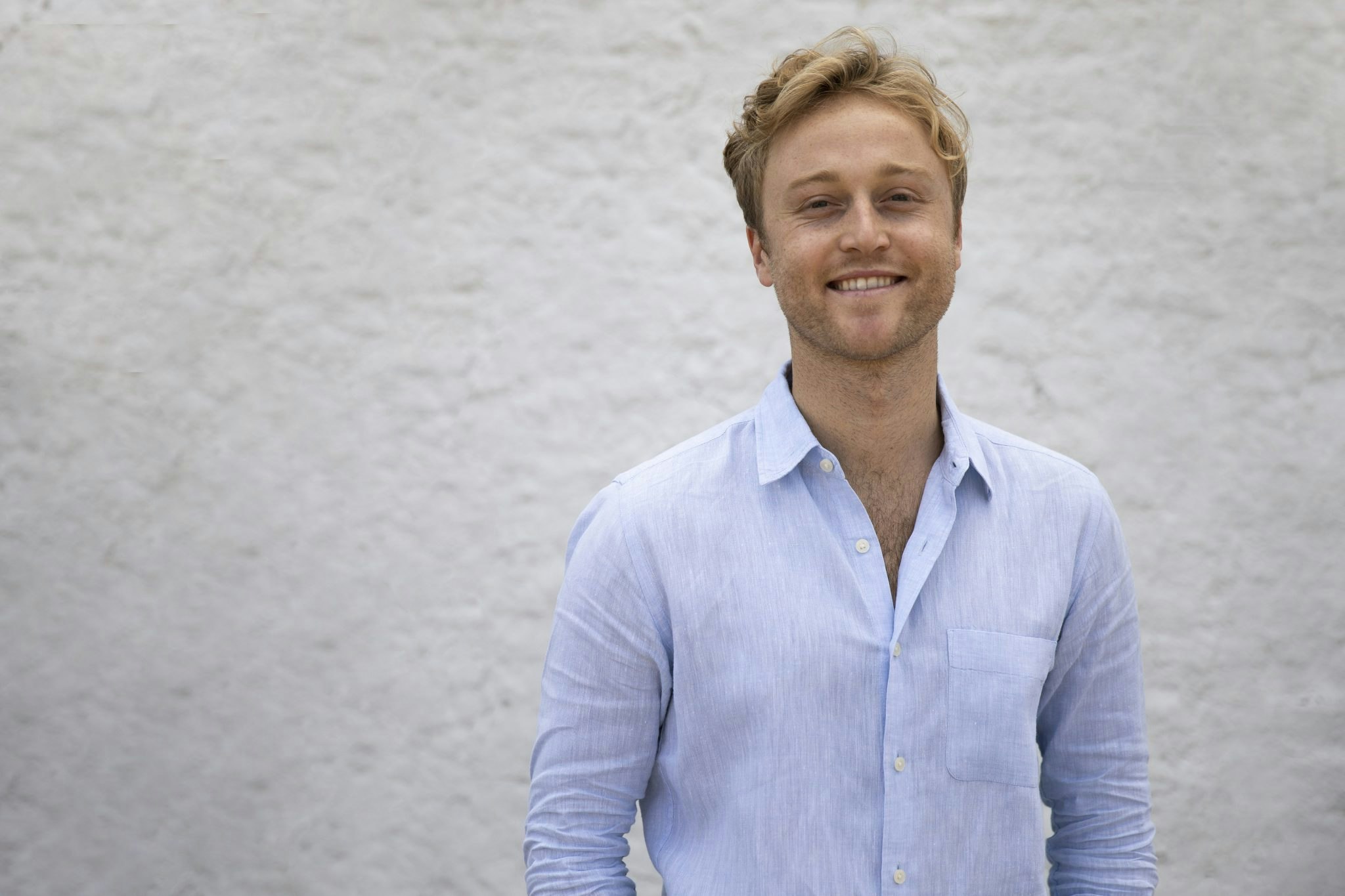 Humanloop builds software that trains AI models to reach high levels of accuracy using 10x less data than current methods of labelling data — all with zero data science, coding or technical expertise required. AI performance today is seriously limited by the volume of training data required to teach systems accurately, as labelling thousands of data points by hand takes a lot of time and is prone to human error. 
There is an inevitable transition happening towards democratising the use of AI, and one of the key ways of doing that is by cutting out the technical complexity for the end user. I think the way in which they're building the product by integrating into existing workflows is compelling and that if they get it right their product has the potential to solve one of the largest bottlenecks in AI adoption today. 
Founded: 2020
University: University College London
Headquartered: London
Carbon RE uses state of the art AI (in particular, reinforcement learning, a branch of AI particularly well-suited to navigating complex environments) to decarbonise energy intensive industries. 
Their first product enables immediate cost savings and emissions reductions in cement production, via a cloud-based software that is fast to deploy and easy to use. I love their mission and think there are many macro tailwinds in their favour from a timing perspective for them to build a breakthrough business with tangible impact on climate change more broadly. 
Founded: 2020
University: UCL and University of Cambridge
Headquartered: London
Tara Reeves, managing director at Eurazeo
Eurazeo Ventures is a private equity firm based in Paris that invests in healthcare, tech and financial services.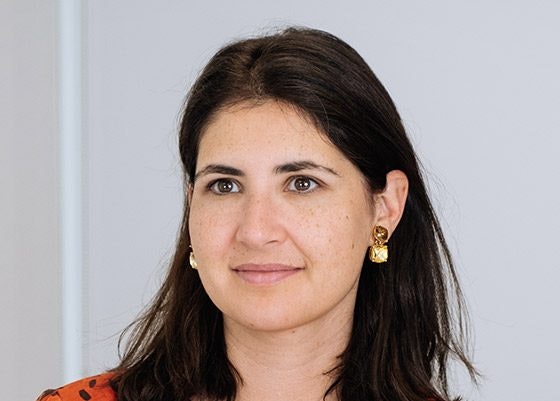 Founded by Professor Clare Grey and Dr Sai Shivareddy, Nyobolt is a spinout from Cambridge that is commercialising high-power, ultrafast-charging lithium-ion batteries. Leveraging cutting-edge research, the team have developed batteries that enable record-fast charging, are far more cost effective, have higher power density, are more durable and have improved safety standards.
Their excellent work is set to supercharge the electrification and decarbonisation of our transport network.
Founded: 2020
University: University of Cambridge
Headquartered: Cambridge
👉 Read: University spinouts to watch | 2023