Germany has spawned 17 new tech unicorns this year out of the 90 created in Europe. These include HR tech giant Personio, on-demand grocery delivery company Gorillas and online solar provider Enpal.
But while Germany has its startup champions with buckets of cash and ever-increasing valuations, there are also thousands of early-stage startups working away under the radar. 
Many are based in the startup capitals of Berlin and Munich, while others cluster in smaller towns such as Meckenbeuren and Heidelberg.
So, which are the undiscovered startups in Germany that are yet to gain international acknowledgement? Sifted asked six of the country's top investors to pick a handful of companies deserving of the limelight.
There was just one catch: no portfolio companies were allowed to make the cut.
Miki Yokoyama, venture partner at Pirate Impact
Pirate Impact is the family office of Fabian Heilemann, general partner at Earlybird VC, and Ferry Heilemann, cofounder of digital freight forwarder Forto. It focuses on stage-agnostic investing in climate tech and social impact startups in the EU and US.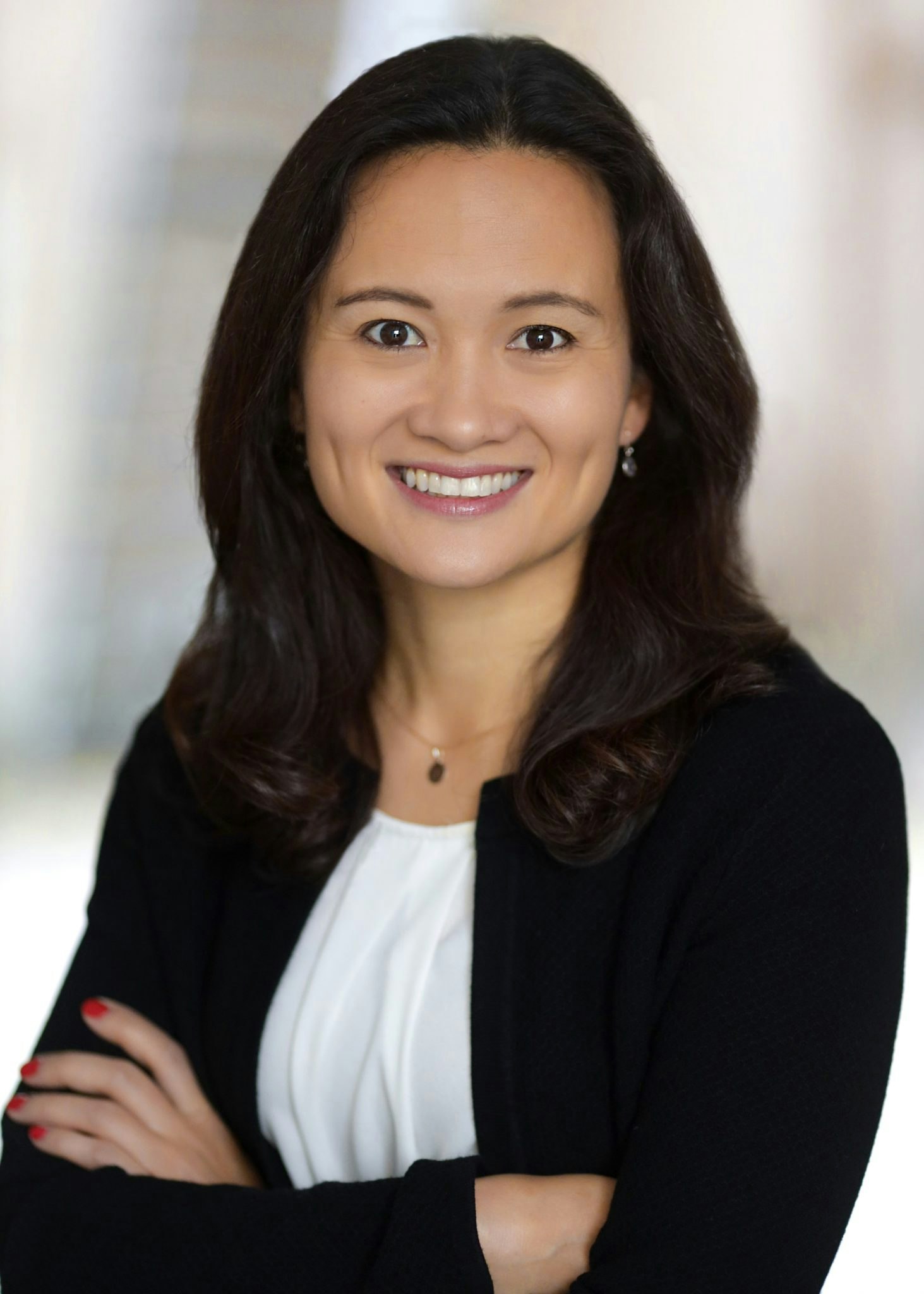 VIDA
VIDA creates digital twins of rural villages in Africa and Asia, using their earth observation technologies and AI-powered custom software. By interpreting public data and making it accessible, VIDA enables investments and policy decisions in rural regions that are otherwise overlooked. 
With broad experience in developing countries, the international team of VIDA has the best credentials to truly drive change and drive economic prosperity in overlooked and remote areas. 
XFuel
XFuel produces carbon-neutral fuel to decarbonise the transportation sector, from heavy shipping to private vehicles. Their breakthrough patented drop-in biofuel technology is based on organic waste products and lubrication oils, which creates no competition for food production, nor further alters ecosystems. 
Their technology is a real gamechanger for the biofuels market and will help to reduce emissions significantly in the mobility sector in the coming decades. 
EIDU
EIDU harnesses the power of digital platforms to enable millions of children to learn. With its revolutionary learning platform, EIDU provides optimised, personalised learning paths and content from leading global providers with the aim of dramatically increasing the share of primary-age children who will reach a basic standard of learning. They contribute significantly to driving equal opportunities in developing countries.
By partnering with respected and accepted non-profit organisations, EIDU provides the best and most suitable content based on a data-driven approach.
Marie Wennergren, partner at Fly Ventures
Fly Ventures is a Berlin-based seed-stage VC investing in automation and applied deep tech.
Yuri 
Microgravity — which is the condition in which people or objects appear to be weightless — allows for a unique research and manufacturing environment, but it is not easily accessible. To solve this problem, Yuri Gravity is building mini microgravity labs that can be used by scientists to send experiments up into space. Yuri offers an end-to-end service to its clients, including handling the paperwork, providing the hardware and executing the mission.
Remi
Remi is a culture building platform. Its mission is to make remote work more human and connected. While many of us are going back to the office, remote work is definitely here to stay. Companies will need products that can support this new setup in order to achieve a sustainable healthy culture.
Tradelink 
Logistics is an industry which is infamous for being painfully opaque. Tradelink's mission is to make logistics more transparent, starting with a deployment planning and dispatching product for warehouses. Founded in November 2019, Tradelink's platform is already used and trusted by 200 clients per month.
Bettine Schmitz, founder and partner Auxxo Beteiligungen
Auxxo Beteiligungen is a business angel group founded by Schmitz, Fabiola Hochkirchen and Dr Gesa Miczaika that is particularly interested in backing impact startups and female founders.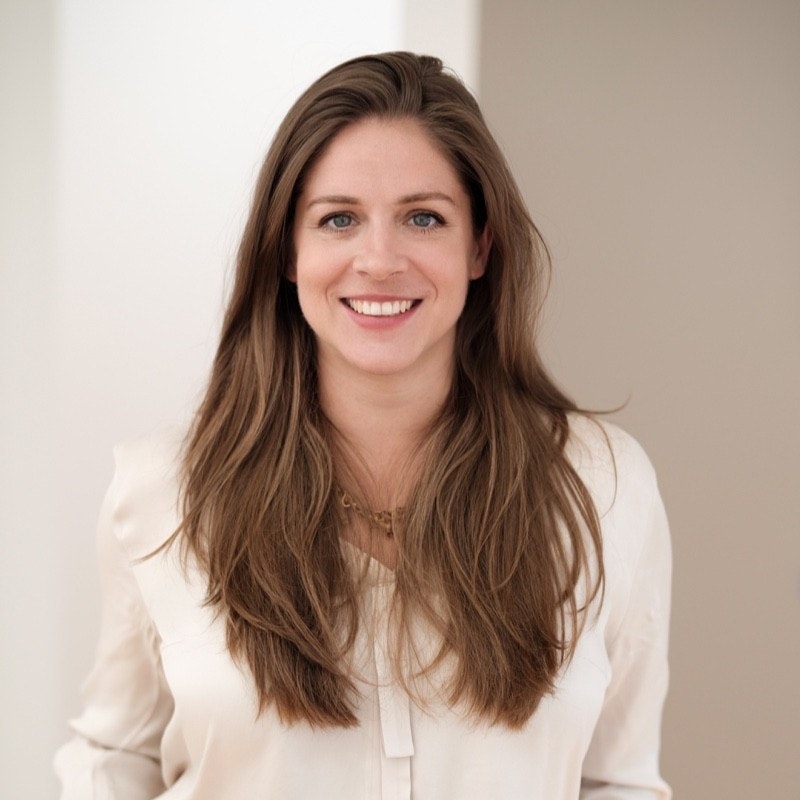 Ave & You
Ave & You develops personalised skin care products that are unique to each user. The products are vegan, use natural ingredients and are produced in Germany. The company is committed to driving change in the way cosmetics are marketed and used by consumers.
Omnius 
Omnius's platform automates the process of filing for a claim: all the way from the first notice of a loss to the claim resolution. Its solution seamlessly integrates into existing claims systems.
The company is impressive in its ability to adapt the model and proposition to each market.
Inne 
Inne has developed a saliva biosensor device to help women work out when they'll be the most fertile. The product is just the starting point for endless possibilities in at-home hormone testing for a variety of purposes.
"All three companies chosen combine a deep-rooted commitment to driving change towards the role of women in tech and investments, put science and tech above everything else, and do a tremendous amount of giving back," adds Schmitz. 
Oliver Heinrich, partner at Picus Capital
Picus Capital is an early-stage tech investment firm based in Munich.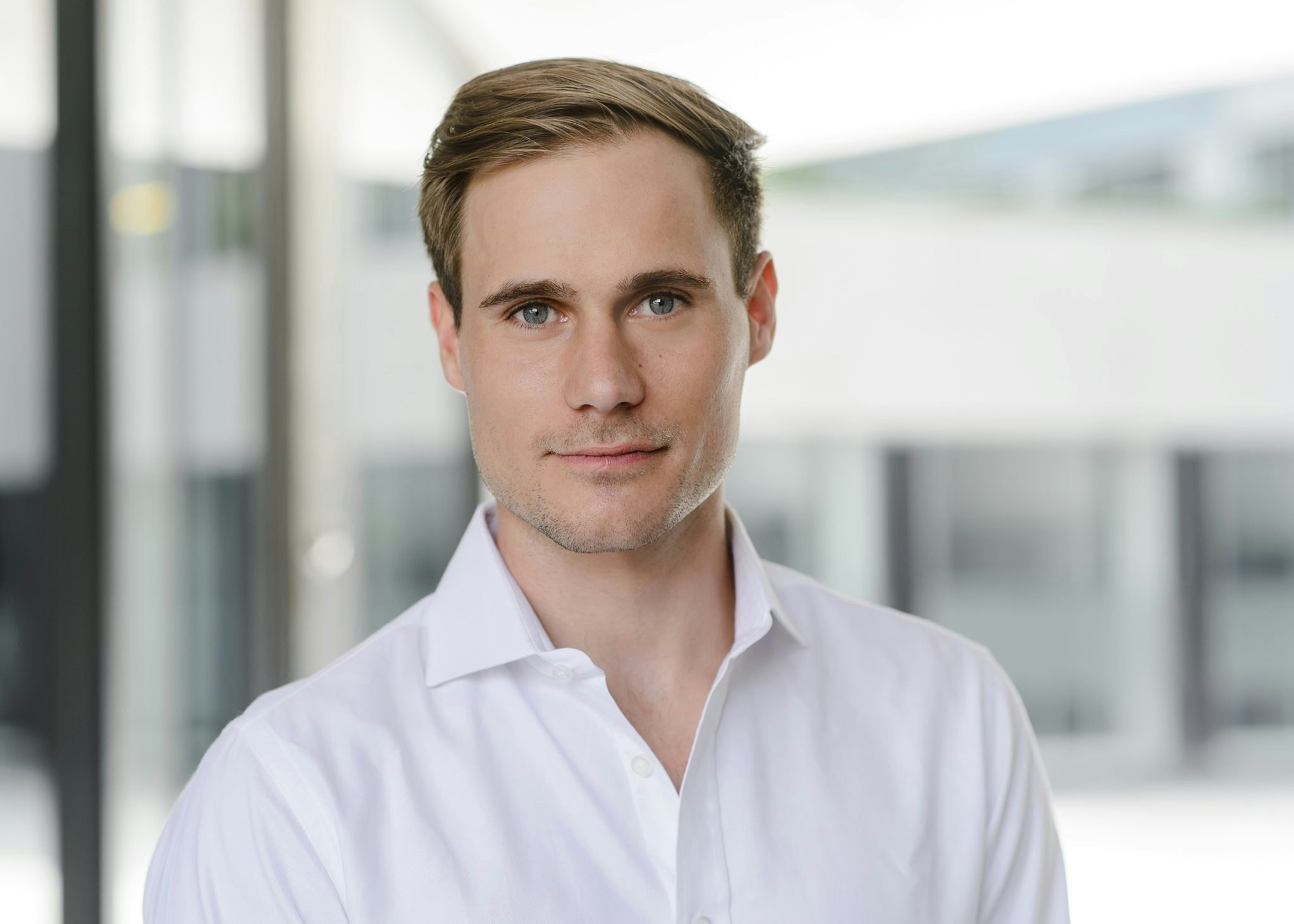 Lottie
Lottie is an integrated solution (tablet & immersive UI) that allows kids and parents to navigate their first steps in an increasingly digital world. In the light of a continuously increasing adoption of digital devices for entertainment and education, Lottie will create an ecosystem in which kids can learn how to consume content in a playful and sustainable way. The product is not live yet, but we believe that the Lottie team is solving a critical problem for modern families.
Mem.ai 
Mem.ai is basically Superhuman for notes. We love the product because it's lightning fast, connects to your calendar, is collaborative and can be accessed through the "spotlight" function which makes note taking, linking notes, extracting notes and saving things for later so much easier. The best of all: it's free. 
Knowron
Knowron is developing an NLP (natural language processing) based field service technician assistant, allowing automatic knowledge extraction and speech-based operation. The founders, who all met during their time at the Centre for Digital Technology and Management in Munich, represent a thoughtful, complementary and strong team in our view.
Due to the big skill gap in the industry as well as old-fashioned manual processes, Knowron's knowledge hub platform enables companies with large service technician teams to keep pace and continue delivering high value to their clients. 
Alex Schmitt, investor at Cherry Ventures
Cherry Ventures is a European early-stage venture capital firm based in Berlin.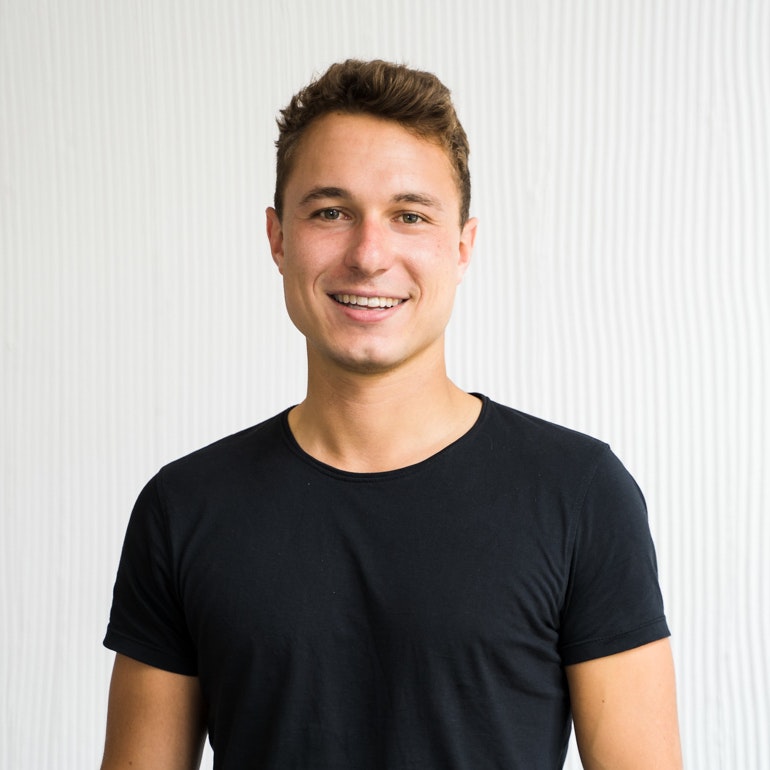 RobCo 
Adopting robotics remains a major challenge for industrial players. Setbacks include setup costs, which are no doubt significant, and robots can only be used for rather specific use cases.
RobCo deserves attention because its chief aim is to democratise access to automation that will help SMEs and larger enterprises produce more efficiently yet remain cost effective. With its modular approach and implementation, using a robot becomes almost as simple as building a lego model.
The company stems from the powerful Technische Universität München (TUM) student and research ecosystem. It was actually there where the team completed significant research in modular robotics prior to starting RobCo.
Sento
The exchange between retailers and brands today remains very manual. Onboarding new brands for retailers is still a very time-consuming process. Consequently, small brands face various challenges in getting listed.
This is where Sento comes in. Sento enables smaller brands to be listed by on and offline retailers by building an interface between the retailer and the brands that facilitates a data exchange. Sento deserves to be on people's radars because it can help smaller brands that are just starting out to work with strong partners straight from the beginning. As it happens, the whole process of orders, billing and deliveries is also handled by Sento to ensure a frictionless process.
The team is composed of founders who met at Centre for Digital Technology and Management, another one of Germany's strong educational and innovation centres for aspiring entrepreneurs.
Christoph Klink, partner at Antler VC
Antler is a global, early stage VC investing in technology startups.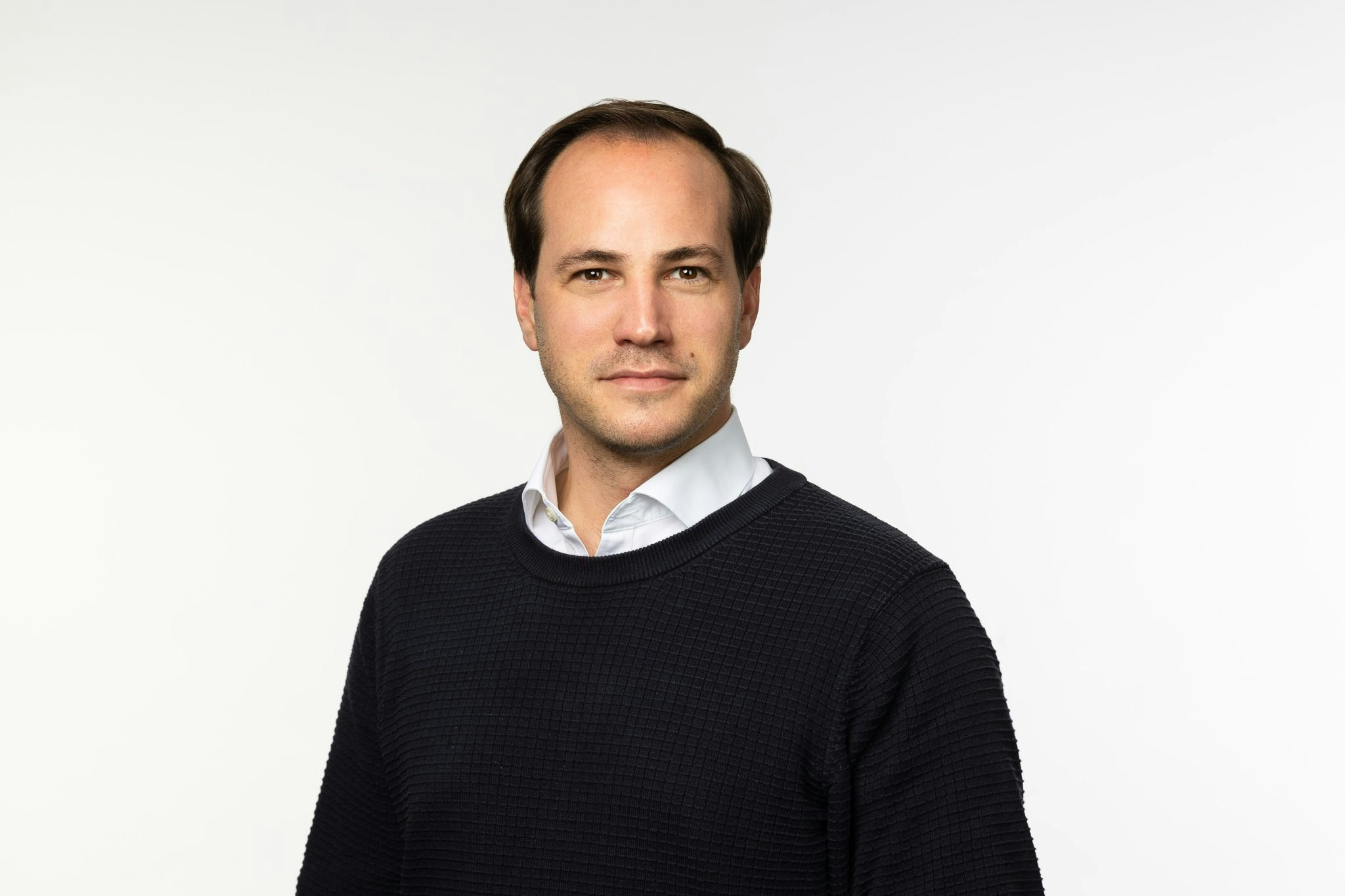 Charles 
Berlin-based startup Charles, which describes itself as a "conversational commerce" SaaS tool, helps merchants and consumer brands sell products over WhatsApp and other chat apps. Essentially, the startup helps companies integrate their existing ecommerce and chatbot tools into one interface, where all messaging and chat apps are also integrated.
Charles is building a great piece of technology in a market that is currently almost non-existent here, but will definitely pick up in the future — as we already saw in China a few years back.
Kinexon
Kinexon is an IoT (internet of things) company from the Technical University of Munich, where many startups — such as satellite launcher Isar Aerospace, long-distance coach travel company FlixBus and battery analytics startup Twaice — have emerged. 
Kinexon's technology — a mix of sensor networks, edge computing, real-time process automation and ultra-wide broadbrand technology — has a range of uses for different industries. These include manufacturing and logistics (think automation and robotics), but also sport organisations (Kinexon enables performance analytics, injury prevention as well as fan engagement).
The company has also done a great job at building new hardware and leveraging its technology for Covid-related innovation. For example, during lockdown in Germany in July 2020, Kinexon launched SafeZone, a contact tracing app that relies on sensors to uphold social distancing. 
Actio
Actio, based in Berlin, has a great product and is operating in a very interesting space. The company has built an audio and video based self-improvement app that hosts live classes — such as fitness, yoga and career-focused talks — to motivate users and encourage them to develop healthier habits.
Its all-in-one coaching software is designed to help coaches communicate with a large pool of users at once, and includes a smart scheduling system, atmospheric sound schemes and interactive conference features.