There's no one way to run a startup during a war. 
When Russia invaded Ukraine last year, Alex Bernatska moved to Poland to search for new clients, after losing all her Ukrainian ones; Alex Serdiuk and much of his team stayed in Kyiv to help to rebuild the country's economy; while Ivan Kaunov temporarily gave up cofounder duties at his fintech and joined the army. 
They, like hundreds of other Ukrainian founders, lost clients and investors overnight; took VC calls from bomb shelters; were forced to leave their hometowns; became separated from their families and lost loved ones. 
Today, almost a year after Russia invaded Ukraine, we're sharing their stories. Click on the chapter headings below to jump to each section of the article:
Chapter 1: Effa | Two startup funerals and a resurrection
Chapter 2: Preply | Fundraising in the middle of the war
Chapter 3: Finmap | From boardroom to the frontline
Chapter 4: Skyworker | Pulled funding, lost clients and forced into expansion
Chapter 5: Respeecher | An Emmy in the middle of a war zone
Chapter 6: Goodex | One day that killed my business
You can also listen to the podcast companion to this piece below, or wherever you subscribe to Startup Europe — The Sifted Podcast.
Two startup funerals and a resurrection
After the war broke out, Dasha Kichuk, the cofounder of Effa, started to receive "unfortunately" emails from her clients and investors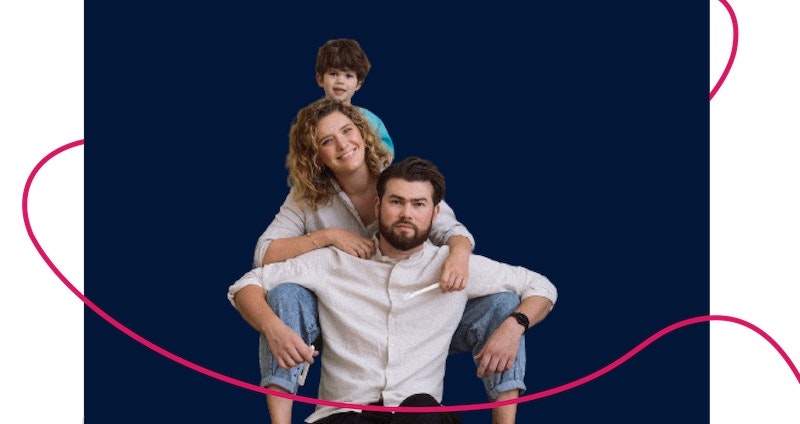 When the Covid-19 pandemic hit the travel industry in 2020, Dasha Kichuk declared "the first funeral" of her startup, Effa, which makes sustainable toothbrushes for hotels and airlines. 
She called it wrong: the company survived and even raised $500k from angels. "It was one of the best years for us so far," she says; Effa began mass manufacturing in China and signed contracts with big hotel chains like Marriott and Radisson. 
But then the "second funeral" came with the war. 
"The first thing we thought about was how to save ourselves, how to save my baby, how to save our family, my beloved ones. That's the thing that you concentrate on," Kichuk says. "Then within the first week or so, you start to realise that your business is also really fucked up and you have to deal with this." 
She sent an email to all her clients and investors, apologising for any disruption resulting from the war. And she started to receive a whole lot of "unfortunately" emails. 
"All of them started with, 'unfortunately Dasha…': 'we have to freeze our contract', 'we have to postpone our contract', 'we have to stop working with you'," she says. "European or American customers were afraid that we could die — and they were paying us a lot of money for our products."
In March, a month after the invasion, Effa was supposed to get the last tranche of the angel investment. "We didn't receive it because of the direct danger of our death," Kichuk says. "We had our payments scheduled, we had our salaries scheduled, our manufacturing payments scheduled." At that point she had to tell her five employees that she wouldn't be able to pay them in the following months. All of them decided to stay in the company regardless. 
European or American customers were afraid that we could die — and they were paying us a lot of

money
Kichuk says there was only one way out of this situation: "We started to work like crazy."
The startup gave up on all its ongoing R&D projects and just focused on sales. "I made a personal rule for myself: anytime I feel anxiety or fear of dying or fear of getting broke, I started to email everybody — any customer or any investment fund — or apply everywhere, for any grant. That's how I was curing my anxiety and that brought us success," she says.
After a couple of months, the company managed to win some new clients — major airlines and hotel chains. Some of the people who'd sent "unfortunately" emails came back after reassessing the situation. And in the autumn she raised $150k in seed investment from 500 Global, a US-based VC firm.
"We managed to do that thanks to really hard work, because you don't have any other chance to survive. Work is the only thing that keeps you mentally healthy and the only thing that keeps you financially healthy," Kichuk says. 
In 2023 she's planning to relocate her family and part of her team to the US, and launch a subscription-based model for her business clients in the US and in Ukraine.
That was a hard decision to make, she says — but it was the only way to keep her son safe.
"You are just doing what you have to do. And it doesn't mean that I'm a hero or that I'm a resilient person whatsoever. I'm just doing what I have to do," Kichuk adds. "My advice for startups: do what you have to do. Stay resistant, stay resilient no matter what, because this is your dream. And this Kremlin psycho is not the person who will take your dream from you."
The war hasn't slowed down Ukrainian-founded edtech platform Preply. It tells Sifted it's managed to triple its B2B sales over the past 12 months, and closed a $50m Series C in July 2022. 
It helped that Preply was, even before the war, a very global business. "It was definitely important for me to underline Preply's stability," cofounder Kirill Bigai tells Sifted. "Almost all of our business and customers were in the US, EU, Latam and APAC, and our financial flows and servers were outside Ukraine."
It also didn't hurt that, at the time, less than a quarter of Preply's staff were in Ukraine: Bigai — along with the vast majority of the company's 400-strong workforce — is based in Barcelona, where Preply's had an office since 2019.
But being far away from friends, family and colleagues in Ukraine has its own challenges, says Bigai.
"There were two parts: one part was a personal part, dealing with my family and how to relocate them. And another part was, of course, dealing with the Ukrainian team," he remembers.
One of [our] colleagues said he had three days of food and water left. He was in the basement and couldn't leave because there was fighting on the

streets
While his parents and sister were able to leave Ukraine's capital quickly, Bigai began receiving more worrying messages from members of his team who were in towns north of Kyiv, already under Russian occupation.
"There were super scary moments. We received a text from one of [our] colleagues and he said that he had three days of food and water left. He was in the basement and couldn't leave because there was already fighting on the streets," he says.
As the fighting continued, Bigai worked with other members of Preply's senior leadership to (successfully) get everyone in the team based in Ukraine to safety. 
"You just go into execution mode — you prioritise ruthlessly what's important, you become very pragmatic about what you can do and what you cannot do and where you need to focus your efforts," he says.
Today, the company still has employees working from Ukraine — but the situation is becoming more difficult to manage since Russia began attacking its energy grid.
"The situation worsened a bit in the last few weeks. So we are now building a new plan, to make sure that each one of our employees has everything they need," he told Sifted in November 2022. "We have to find fuel-powered generators. You need to make sure that the offices have access to Starlink internet."
Elon Musk's Starlink internet technology has been used by the Ukrainian military since the early days of the war, but Bigai says that this latest chapter of Russia's invasion is demonstrating just how important technology is in keeping the country moving.
"Starlink was very important for the military and now it's going to be very important for business," he says. "It's unfortunate that we're testing this cutting-edge technology in this way, but it's at least positive that it's available."
Bigai says that the attacks on Ukraine's energy grid are having a "big hit on the civilian population" but that the nation remains "very strong".
The Preply cofounder's two brothers are still in Ukraine, fighting on the frontline. The country's tech sector, meanwhile, continues to play a vital role in sustaining the economy. Today, Bigai says his strongest emotion is the pride he feels for all Ukrainians, as well as gratitude to those who've given their support from outside.
"I'm very proud to call myself Ukrainian and to see how the Ukrainian tech community has reacted," he says. "I also really appreciate all the support that employees outside of Ukraine were able to provide to Ukrainians in the moment when the war broke out. It was incredible."
From boardroom to the frontline
The war has turned Ivan Kaunov, the cofounder of Finmap, from a COO into an army officer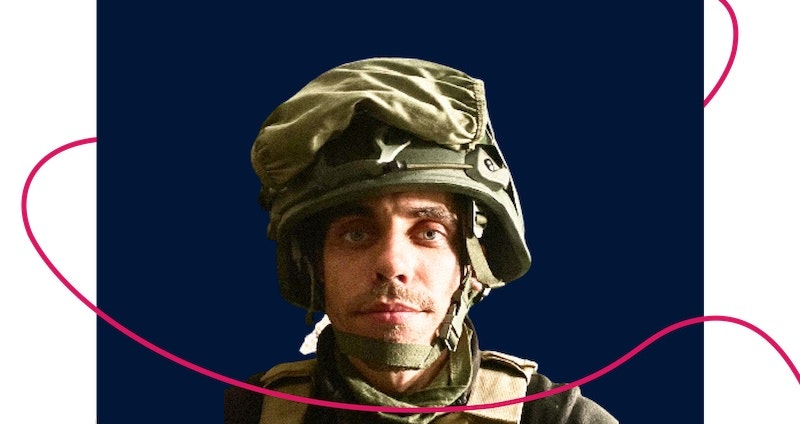 It's not easy to get in touch with Ivan Kaunov: every time we're set to speak online, there's no electricity or internet in Kyiv.
But Kaunov says that the power cuts are "a minor issue" compared to everything he's had to go through in recent months.
He was a typical, successful startup founder — his business, Finmap, a cash management platform for small and medium businesses, grew to 60 employees, had more than 2,500 clients in more than 20 countries and had raised a couple of seed rounds from international investors. 
But when war broke out, Kaunov was forced to exchange the boardroom for the frontline — he's become one of many Ukrainian entrepreneurs to join their country's armed forces to fight against Russia. 
"To be honest, I am not running a company right now. I have an amazing cofounder, Alex. He's doing all the work for the two of us," he says. "And I'm doing twice as much work in the armed forces."
Kaunov can't share publicly what he does in the military. He says he works for a "special department" which is "doing some interesting stuff" — and hopes he will be able to talk more openly about it after the war. 
His frontline duties mean he's not currently involved in Finmap's everyday activities. "If I have some time, I just jump into some calls or some chat meetings," he says. "I am trying to stay a part of the team. Also I'm getting great support from the team: almost every week, they send me some special messages. That's absolutely awesome and helpful on the emotional side."
But he's aware that the company also needs a lot of attention now. 
In the first month of the war the company lost more than 75% of sales, as the majority of its clients were from Ukraine. "But we handled it in a couple of months," he says, stressing that the company didn't have to fire any employees — most clients asked to freeze their subscriptions rather than cancel them, while those whose businesses failed came back when they opened new companies. 
He adds that his investors also helped. "Firstly, they were asking about us as cofounders and our team. Some of them helped us with establishing our products in new markets, someone helped with the relocation, someone hosted lots of our employees in Europe. So our investors showed themselves as the most reliable, and those who could watch your back."
Kaunov is positive about the future of his company. His cofounder has moved to Lisbon and he is now eyeing an expansion into western markets, plus having conversations with investors about a future round.
"After the war ends, Finmap will grow even faster," he says. "Even now during the war, in a time when our sales guys, developers, support and marketing team are working from shelters, during the rocket attacks or air raids, we keep on growing — maybe not as rapidly as we could, but definitely growing. So the future of Finmap after the war will be about rapid growth and about becoming the number one cashflow management tool, firstly in Europe, and then — we'll see."
Pulled funding, lost clients and forced into expansion
The war pushed the cofounders of Skyworker to start their international expansion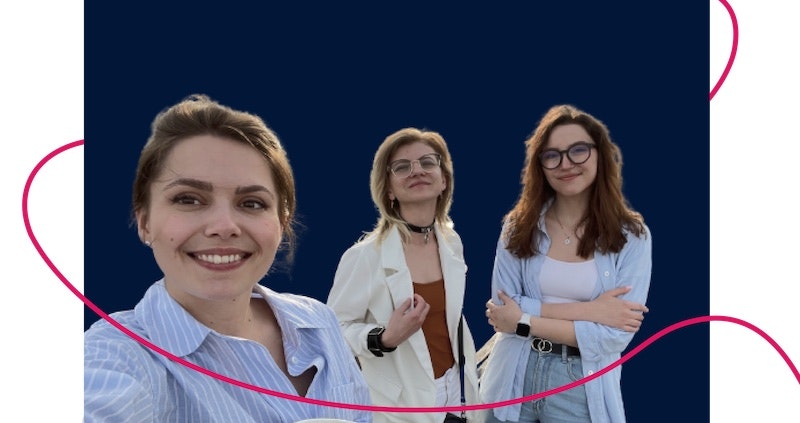 When Alex Bernatska, cofounder and chief product officer of Skyworker, woke up on February 24, 2022 to the sound of a missile alarm, the first person she called was her business partner, Lidiya Terpel: they had some decisions to make about how to run their business during wartime. 
First, they removed all their ads from social media (something that many Ukrainian businesses did in the first weeks of the war); then they published a slogan on their social channels instead: "Russian warship, go fuck yourself."
In the following days, Bernatska and Terpel had to make many more serious decisions about the future of their company. Skyworker, launched in 2021, is, as they say, "a Tinder for tech workers": a platform that lets developers decide which companies can contact them for work. 
Right before the war started, it was one of the fastest-growing startups in Ukraine — 26k developers and 500 companies were on the platform, revenue was steadily growing and it was even making a profit. 
The cofounders were also raising a seed round to prepare for international expansion. "We were at the final stages of discussion. Then news began spreading that Russia might invade Ukraine and all of the funds just took a pause, like 'let's wait, what's gonna happen?'" Bernatska says.
The moment the war started, they were left with no funding round, and lost almost two thirds of their clients. "Companies have mostly frozen their hiring in Ukraine," she says. 
At that point they had to choose a new market to operate from — and picked neighbouring Poland, as it was their first choice for expansion anyway. 
The war gave us a huge push to grow faster, to do the things that we'd planned for a while, in an extra rapid

mode
Skyworker's management is three women, so they could legally cross the border with Poland (only men were kept in the country as reserve call-ups for the army). They rented a flat and benefited from the help of the Polish tech community, which provided them with office space, mentoring and networking. And they started to strategise: how could they acquire new clients without luxuries like money and time?
They decided to focus on just one market, Poland, and set off with the same strategy they'd used when launching the first time: they'd go to every conference, meetup, pitching session, media event and interview that they could. "It worked even better than we thought, because we started acquiring not only Polish developers, but also European developers," Bernatska says. They now have new clients from 92 countries. 
Skyworker is also seeing the user activity and the financial success it had before the war, and earned more in 2022 than in the year before. It's also actively fundraising — and is in talks with investors from all over Europe and the US. 
"The war gave us a huge push to grow faster, to do the things that we'd planned for a while, in an extra rapid mode. We'd been planning to scale to the new markets, but why hadn't we done it before? We were in our comfort zone. We were afraid that it'd be too complicated. We didn't know where to start," Bernatska says. "And then we had no choice but to do this."
Emmy Award in the middle of the war zone
Ukrainian entrepreneurs must keep working and getting recognitions to rebuild their country's economy, says Alex Serdiuk, cofounder of Respeecher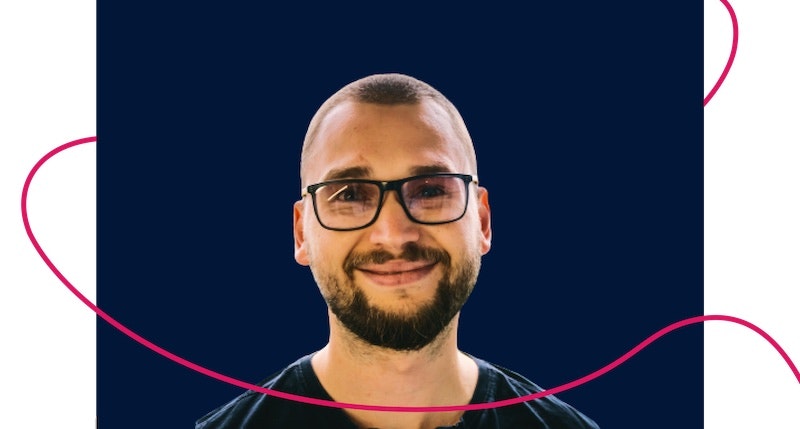 There's a golden Emmy statue standing above the desk of Alex Serdiuk, CEO and cofounder of voice cloning startup Respeecher — not a usual sight in a Ukrainian startup office. Respeecher recreates voices based on historical recordings that can later be dubbed in movies, adverts and video games.
Before the war, the startup's team had received the award for their project "In Event of Moon Disaster", in which they recreated the voice of US president Richard Nixon. Two awards were delivered to Kyiv after the war started, and two more are still on their way.
Awards delivery might be the last thing one would think of during a full-scale invasion — but for Serdiuk, it's extremely important that Ukrainian companies like his are mentioned in credits, recognised in competitions and on the international stage.
"Not that many people in the world know about Ukrainians, because we were often treated as just some part of the ex-Soviet Union — that's just not true. We have a different history, we have a different culture, we are different people," he says. "We're a big country that produces a lot of amazing products. And now we are all recognised: this company is from Ukraine; those founders are from Ukraine; this famous TV maker is actually from Ukraine."
That's why for Serdiuk and his 41-strong team, the key is to keep working — to get Ukrainian work recognised internationally and to support the local economy. 
Even on February 24, 2022 Serdiuk was on a deadline: his team was delivering a big chunk of their project — a voice imitation of Star Wars' Darth Vader — to American giant Disney+ for its Obi-Wan Kenobi TV series. 
The best thing we can do is to continue doing what we were doing because the war is a marathon, it's not a

sprint
When the war started, once he made sure that his family was safe — outside of Ukraine — and he'd helped his staff, he could focus on work. 
His clients are mostly in the US, so his startup's operations weren't massively affected. The company also received a lot of help from its investors and international clients. "Some of our clients paid upfront for work that hadn't yet been delivered. That was a big support because it wasn't expected," he says.
"The best thing we can do is to continue doing what we were doing because the war is a marathon, it's not a sprint. We should be sure that our economy works, that our people are employed — and we can contribute to that. We showed that we are able to deliver, that we are able to be focused, that we are able to manage, as so many Ukrainians are doing these days," he says. 
One sound engineer on his team, who stayed in Kyiv during the shelling, even recorded the sound of explosions through the window — he thought it could be a useful dataset for their sound projects. 
Working from constantly shelled Kyiv, the company produced AI voice overs for the much-awaited video game God of War Ragnarök; it also developed its uses in healthcare, for example helping patients with speech disabilities. In 2022, it grew 2.5x and kept hiring, and has new large-scale projects lined up for 2023. 
But all these successes have come with challenges. 
A big challenge for Serdiuk is keeping his team in good spirits. "It's really hard on a mental level. We can all go from a very enthusiastic mood when something good happens to feeling very blue and down when something bad happens. But, luckily, not all at the same time," he says.
Another, more practical challenge, is to provide the team with electricity — due to intense Russian shelling, around 10m Ukrainians have been left without power. Sardiuk organised a Starlink for the team. "We just need an internet connection. We need somewhere to plug in our devices, a place where we can basically sit and work."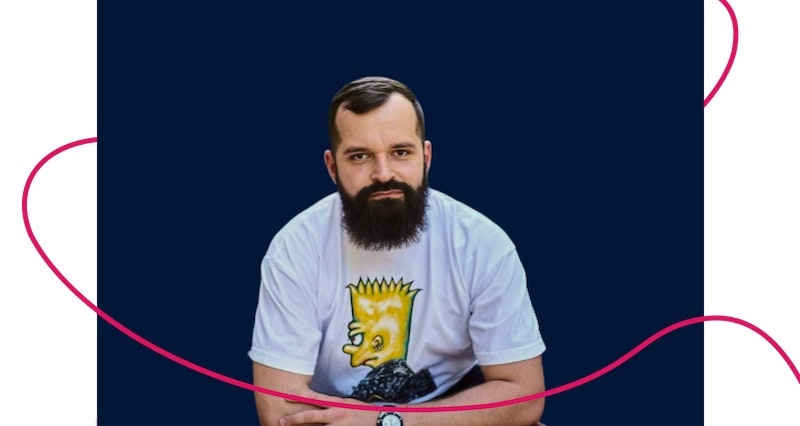 It took Vladyslav Savchenko 14 days to build his business, Goodex, a last-mile grocery delivery startup valued at $8m. Impressive, you think? It took the war only one day to destroy it. 
"It was going so well," Savchenko says. "Then February 24 killed the whole business."
Savchenko calls himself a serial entrepreneur; he says he sets up companies "for fun" as much as for money. 
He started Goodex during the pandemic when he realised that people in Kyiv had to wait for up to seven days for food delivery. "I saw in this case that it's a huge problem which we can fix; we thought we could do it in 90 minutes." 
He set himself a challenge: to start a new company in a fortnight. He started with 35 people — after two weeks, the team had more than 70 staffers. "We worked 15, 16, 17 hours a day, slept only three, four hours because we didn't have much time," he says. They streamed all their efforts online — building an online store, an app, renting and supplying warehouses — so everyone could see how they were tackling the challenge. In the boring reality of coronavirus lockdowns, the recordings quickly went viral and the startup became popular among consumers. 
"It was very quick, that means it was not really so good," Savchenko smiles. But the business improved as it grew, and after three months employed 200 people. Goodex was growing 15-35% each month and, right before the war started, it controlled around 5% of the Ukrainian grocery ecommerce market.
That all ended in the blink of an eye. The moment the war started, Savchenko lost his clients, suppliers and delivery drivers. 
He started to receive text messages from his staffers who needed to relocate to a safer place. 
"Startuppers must fix problems," Savchenko says. "In this case, last-mile delivery was no longer a problem because the supply chain was broken, totally broken. There was no food in regular shops," he says. 
After the first shock, he started thinking more productively. "I started thinking about what we could actually do."
Goodex began distributing the food from its warehouses and its equipment to those who were in need: children, the elderly and volunteers who later sent aid packages to the frontline. 
After a couple of months, the company was formally closed. But there was a silver lining: in 2021, Savchenko had expanded the business to Bydgoszcz, a town in central Poland, under the name Foodex. It was an ecommerce platform that sold Ukrainian foodstuffs — and that company wasn't touched by the war. 
Savchenko managed to sell the business in August 2022 to a competitor, Best Market. Asked if he considers it to be a success, he hesitates: "Half-half," he says.
More of Sifted's coverage of the invasion of Ukraine