In normal times, Vadim Lobarev would spend his day sifting through job candidates' CVs, filtering out the best from the worst. Today he's stationed at a Ukrainian military checkpoint, rifle in hand, trying to filter out harmless, civilian passers by from Russian informants who might be sending intelligence to the country's invaders.
The 41-year-old is the founder of Kyiv-based tech recruitment company Mindhunt, but now he's put down his laptop to take up arms for his country's Territorial Defence unit.
Since Russia invaded Ukraine on February 24, the Ukrainian government has appealed to its citizens to join the defence effort, and many from the country's growing tech community have answered the call.
At the checkpoint
Lobarev says that he decided to join the fight as soon as he knew his country was under attack.
"When I saw the situation, I couldn't just sit in the house reading this news, so I went to the nearest military checkpoint, and I asked these guys, 'Can I help you?' And they asked me if I'm ready to go and stand with my rifle and protect our territory. And I said that I'm ready," he tells Sifted. "I'm not a military guy, I don't have combat experience, I don't know how to use a rifle, but I thought that it's not a problem, because this is my obligation. I have to do something to protect my wife, my kids and my family."
Two days later, Lobarev had put new recruitment clients on hold and was standing at a military outpost on the outskirts of Kyiv, watching and waiting for the arrival of Russian forces.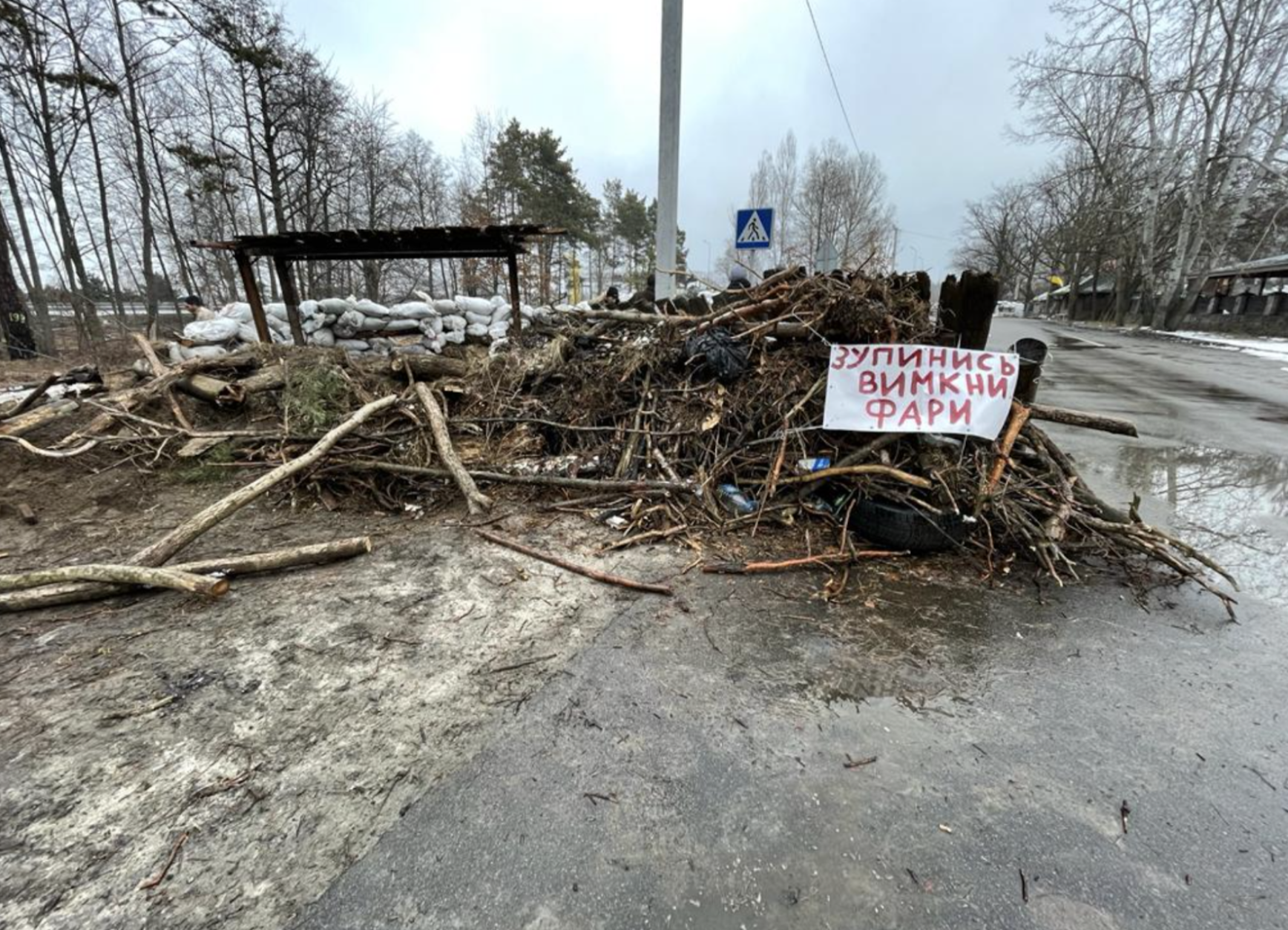 "I was at my checkpoint, observing the territory. I heard the sound of military vehicles, then we saw military cars and artillery passing by the road about 200 metres from us. I prayed that these military guys were from our army and not Russian," he says. "I thought, 'If they shoot at my checkpoint, I'm dead.' When we saw that it was the Ukrainian troops I was so happy."
Luckily this encounter, and the odd passer by who needs their papers checked, is the closest that Lobarev has come to any action so far. And while he says his recruitment agency is doing about 10% of the work it normally does, his new responsibilities are weighing heavily on his shoulders.
"My wife's father said to me, 'If you pick up a gun or knife, you have to use it.' If I see an enemy in front of me, I have to shoot. And when I was on duty, I thought about it. And I thought that in the case that I have to kill someone using this AK47, I thought that it will be hard to live with these feelings."
Sifted Newsletters
Startup Life
Every Wednesday
How (and how not) to run a startup.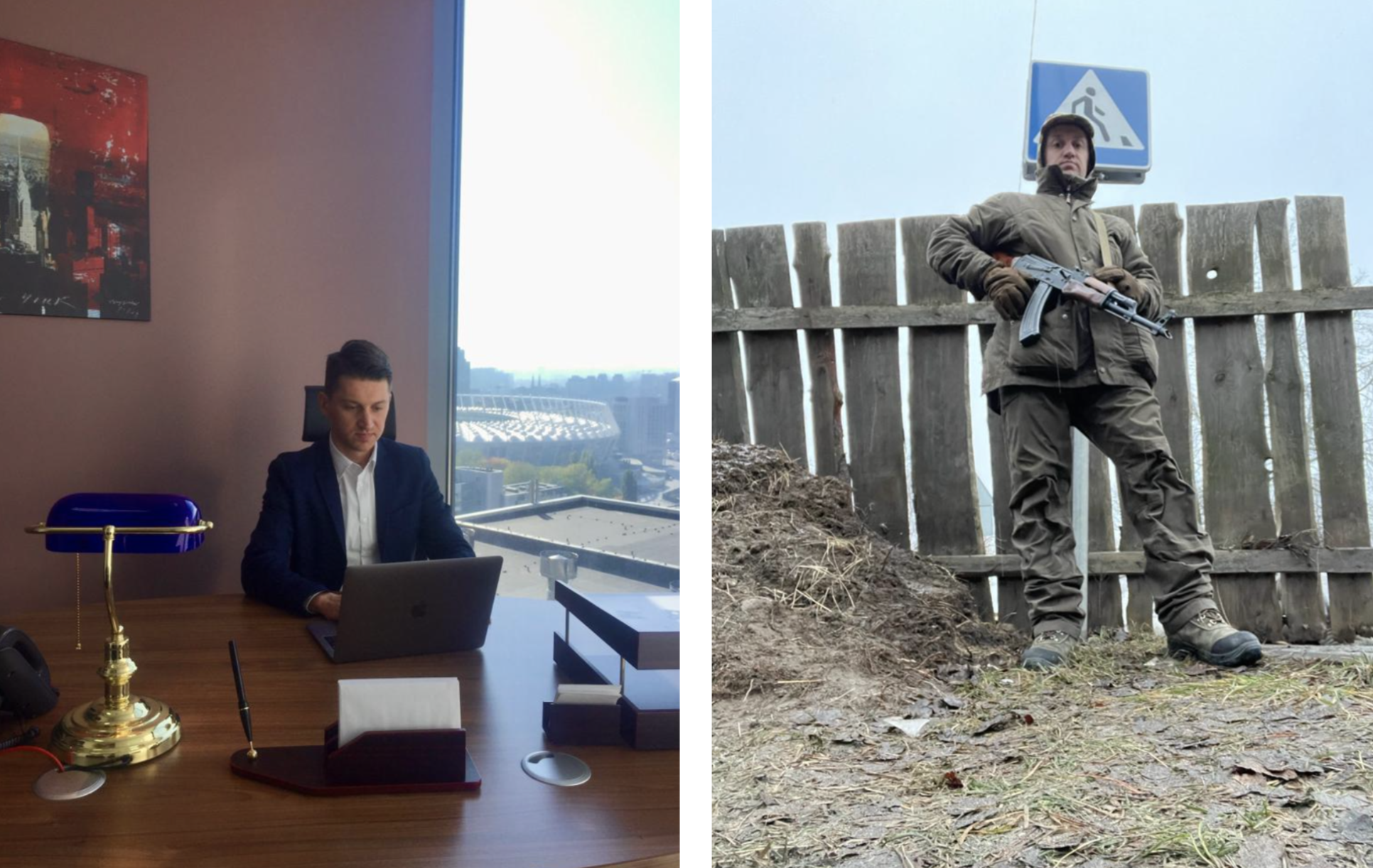 The (Molotov) cocktail "bartender"
Joining the Territorial Defence isn't the only way for Ukrainian civilians to join the war effort.
Daria Aleksieieva, 31, is a product marketing manager with US "no-code" startup Popup. Now, her main task is supplying the Ukrainian army. 
Two weeks ago, I was an expert in coffee; today I'm an expert in finding military

vests
"Two weeks ago, I was an expert in coffee; today I'm an expert in finding military vests," Aleksieieva says. Other tasks include gathering materials to make molotov cocktails — "I'm a bartender now" — and buying walkie-talkies from a supplier in Romania.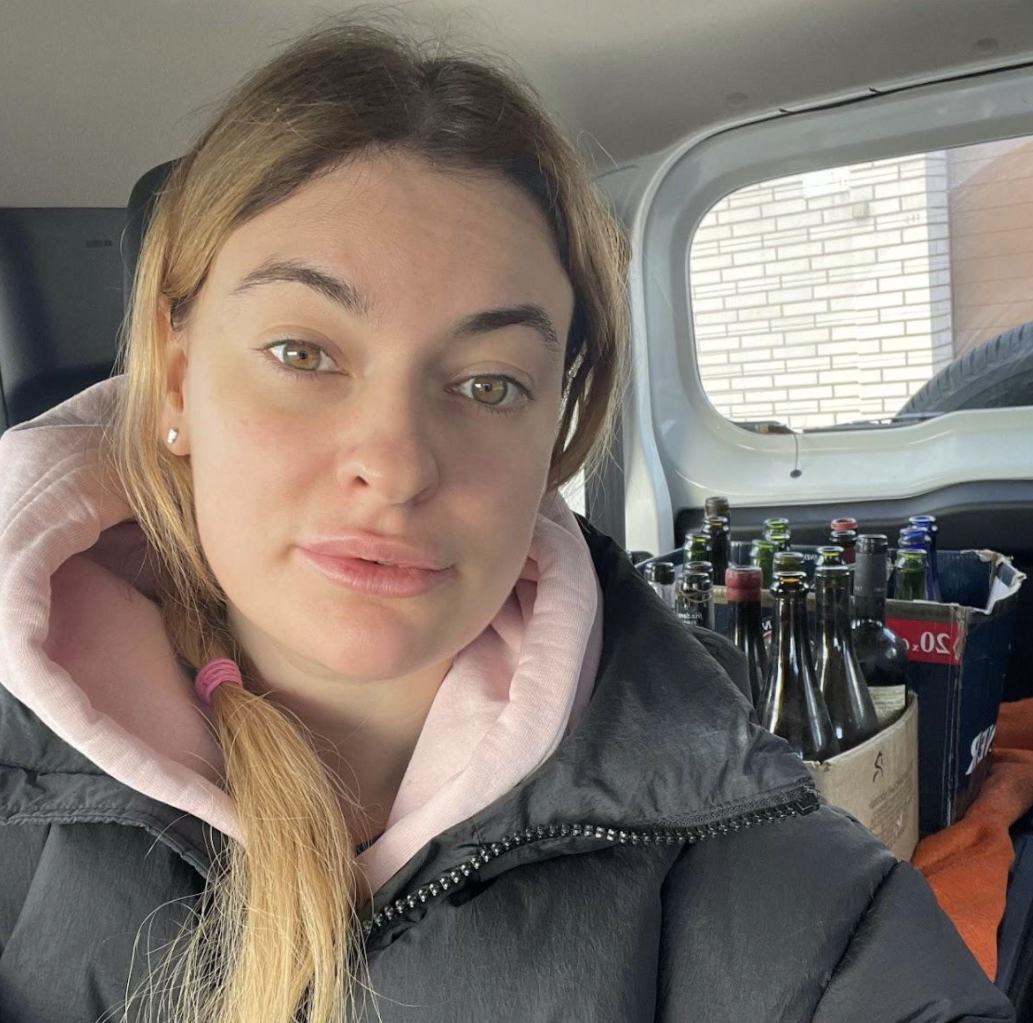 On her LinkedIn page, Aleksieieva has a new, additional job title: freedom fighter. Her colleagues — some of whom are based in Ireland — have flung themselves into the war effort too, starting a website to source much-needed supplies. 
At night, Aleksieieva hears planes and rockets. "It's groundhog day for us. Some days I want to lie down and cry. This isn't something anyone should have to experience." 
One of her most pressing concerns is locating a particular brand of food for Lara — one of her two dogs — who has allergies. "I'm down to my last packet; I don't know what will happen when it runs out." One day she thought she located the needed dog food online and ordered 30 packs — only to be told that delivery was not an option. 
Most of Aleksieieva's friends have stayed behind to aid the war effort; in fact, she knows only one person who left. "But we're all separated; I can't imagine the day when I'll see my friends again; some are in the west [of Ukraine]. Who knows what will happen or when this will all be finished? In Kyiv I had all my life, now I'm just sitting at home."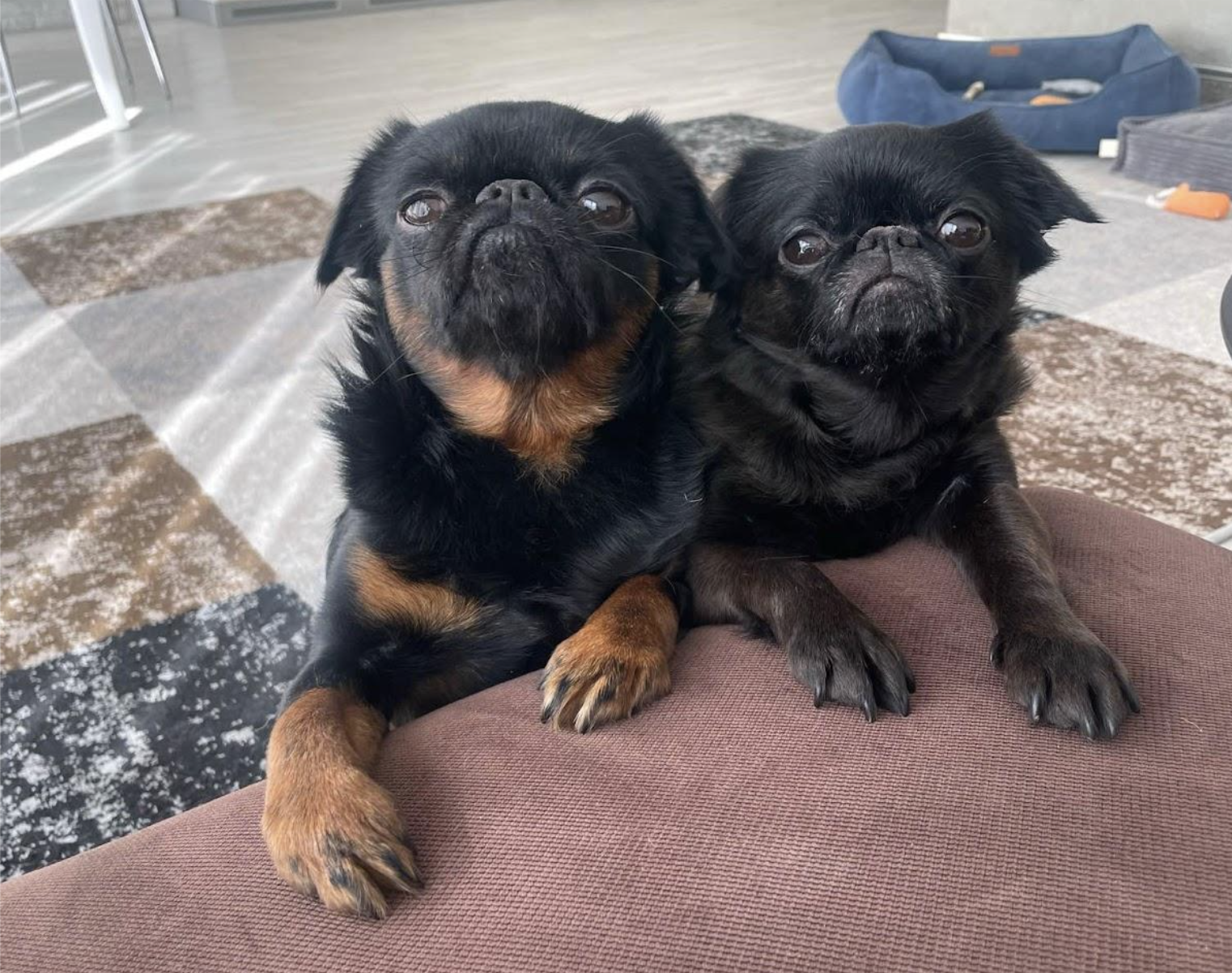 One day last week, her family woke to find all the neighbours had left, prompting a panicked debate in her house. "My parents started fighting, my mom wanted to leave, my dad wanted to stay. I don't have a big car either; I can fit myself, my two dogs and maybe the [other] big dog that lives in our building. I couldn't imagine how we would all fit. 
"So in the end I made a cocktail, this time one for myself — and we decided not to leave."
Working from an air raid shelter
Not all Ukrainian tech workers that have decided to stay in the country have joined the war effort. Some, like 26-year-old Alina Danilova, believe that Ukraine's tech sector is one of the only industries still keeping the country going.
"Many people have lost their jobs and for us guys in IT and digital, we can keep working, keep making money and donate to the army and other people that were displaced because of war," she says. "Many people are trying to focus on making money because it's really essential for us."
It's not a 'deep work' environment, obviously, but when we don't have a choice we work from

there
Danilova is a marketing manager for Ukrainian chatbot startup BotsCrew and says that she's lucky to be able to work from her phone, as it helps when she's forced to head underground to her local bomb shelter.
"We can hear air raid sirens, I think maybe every two hours, and we are forced to go down to a bomb shelter," she says. "When we're down in the shelter I try to keep communication going, answer emails, write posts for the LinkedIn company profile. It's not a 'deep work' environment, obviously, but when we don't have a choice we work from there."
When Danilova isn't working from the bomb shelter, she's working — and sleeping — from her bathroom (as it's further away from the windows).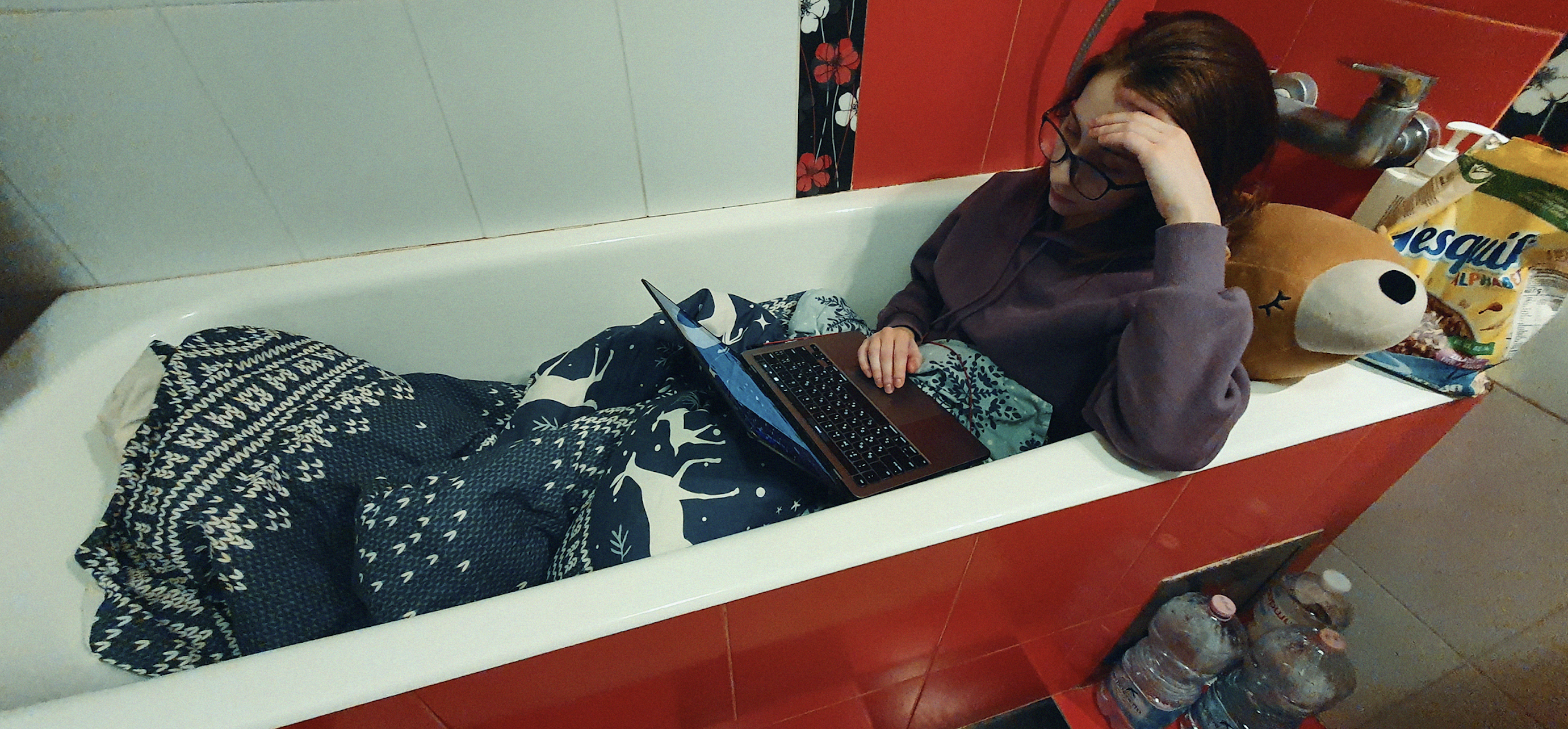 But even though the shelter is bitterly cold (it regularly drops below 0ºC in Kyiv) and full of chattering families and their pets, in some ways it's easier for her than being on her own.
"In the bomb shelter, when there are kids around you, it's easier than staying home being alone. When you see that kids are laughing or talking, it gives some kind of relief and you can concentrate more easily," she explains. "When I'm staying home, you hear the air raid sirens in the distance, or you hear silence around you, and you can't just focus because you want to keep reading the news all the time."
Danilova seems remarkably upbeat, given everything that she's going through, but she admits that the war is taking its toll on her.
"I say I'm okay, but obviously I'm not okay. The amount of stress is huge. It's the first time I'm dealing with stress that comes on all levels — mental and physical — because it's the first time when I experienced things like muscle pain from stress," she says. "It's this stress that keeps coming every day. It keeps coming from calls from your relatives, because every morning starts for us by texting our mums, dads: 'How are you?' 'How was the night?' 'Was it quiet?' The environment makes you more and more stressed everyday because we realise that things are not going to change in the next couple of days, and the war's not going to stop."
The decision to leave
While many of Ukraine's tech workers are staying put in the country, others have taken the tough decision to leave.
Iryna Meheria works for global payroll startup Oyster in business development, a role she's been doing from her home in Kyiv since January 2022.
But on the February 25, Meheria said goodbye to her family, before beginning the long drive to the Moldovan border.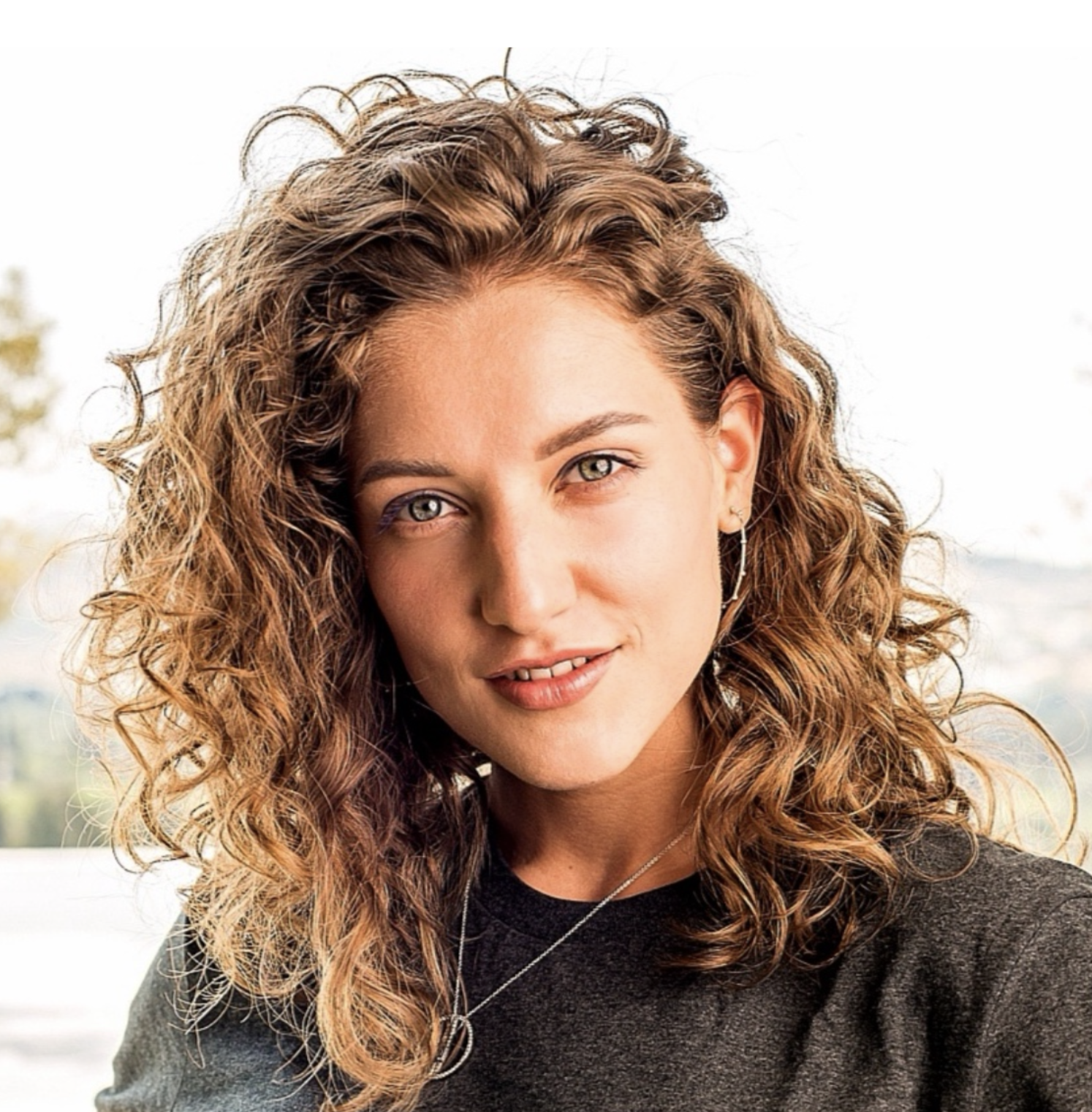 "They didn't want to leave at that point, they still had hopes that Kyiv would not be anywhere close to active actions," she says. "It was difficult to see my family's tears, my grandmother packing me food for the road, and understanding that I have to do the journey myself."
Meheria describes how she drove round the clock for two days, without sleep and often without phone connection, on her way to the Moldovan border. At one point she found herself driving past a remote power plant in the middle of the night, and considered how power plants had become targets for Russian shelling.
You're just in this survival mode, it's like a switch that

flips
"I found myself driving 160km in the middle of a field somewhere, I don't know where — no lights, no people, nothing. That was quite scary because I thought, 'Either a bomb's gonna drop on me or I'm gonna survive. Let's see,'" she remembers. "You're just in this survival mode, it's like a switch that flips. Instead of thinking, you know, 'How is my mood, do I feel ok?' You're just like, 'Okay, I'm alive. My money, my cash is over here, I have some food. I hope no one is gonna steal anything from me, I just need to get from point A to point B safely. And I'm gonna do my best to try not to fall asleep.'"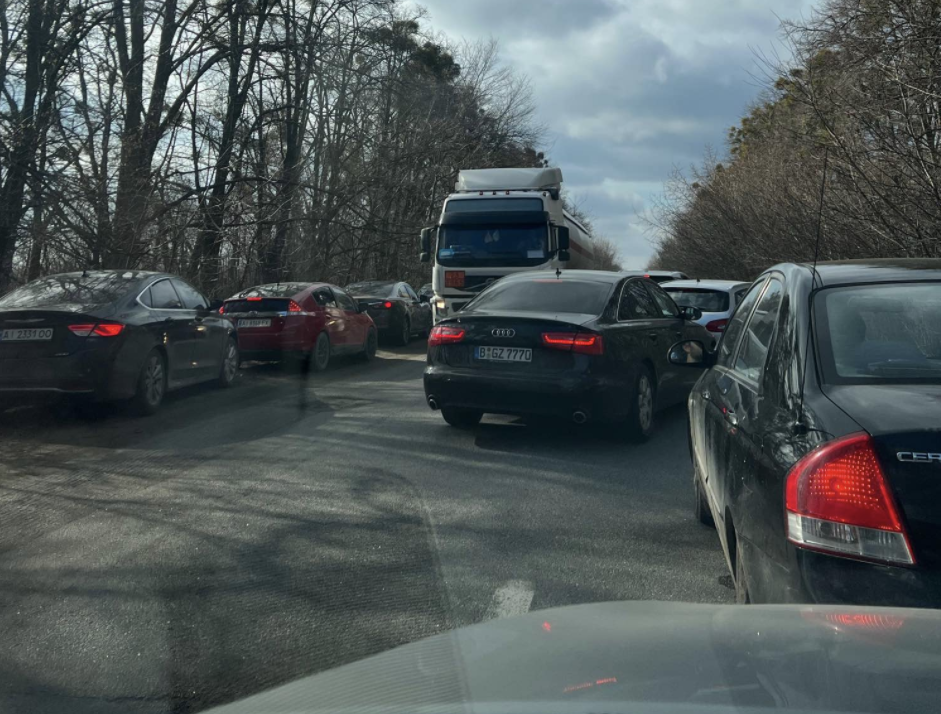 After driving through the Moldovan and Romanian countryside, Meheria reached Bucharest, before catching a plane to Cyprus where she had previously lived. Unfortunately, she's now learnt that she'll struggle to get a temporary residency with the right to work in Cyprus, so must pack her bags again and make her way to Slovakia, where some of her family are now.
Amid all of this turmoil, Meheria is now trying to get back to work, despite still processing the trauma of her journey.
"It's quite difficult to go back to the routine because I understand I'm never gonna be the same. I think my nervous system is still in shock from everything," she says.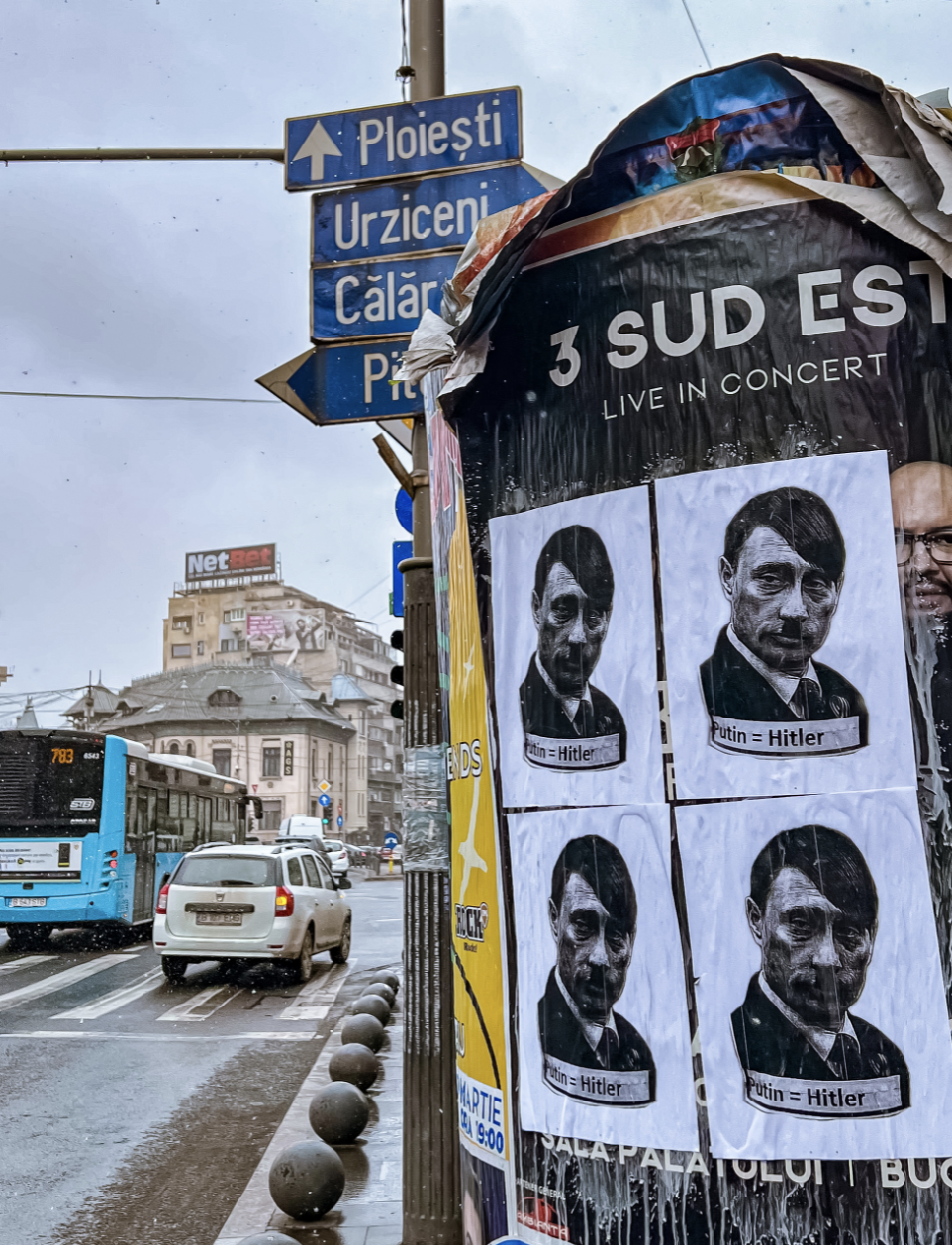 As well as her day job, Meheria spends her remaining hours volunteering online, helping other Ukrainians to navigate residency applications and questions around resettling.
And while she's physically and mentally exhausted — and constantly worrying about family members in more dangerous places than she is — staying busy is the only option for her.
"Now I'm safe. Now I have things to do. And I need to focus on what I can actually do, rather than sitting and blaming someone, or sending out anger. By being angry with someone, you're just giving them your energy. This is useless. I need to put my energy into somewhere where it can be of use and help other people."
Read this for more information on how members of the tech community can support their peers in Ukraine.