It's a Wednesday in October. Sirens have gone off and everyone is checking their smartphones for news on the state-issued app. Russia has again sent a volley of missiles and Iranian-produced drones towards Kyiv. The app says seek shelter. 
But on the newly built startup campus, Unit City — a 15-minute drive from downtown Kyiv — the latte-sipping 20-somethings aren't bothered. Some head for the underground shelter, but others just go about their business. I've come to Kyiv to see for myself how I can help Ukraine and its startups. Having founded a startup, and incubated many others, I wanted to do what I know how to — help the tech ecosystem. 
"I just can't be bothered any more," Unit City's manager Kirill Bondar says stoically. 
Walking over to a funky booth where he promises the barista serves the best coffee in Europe, he remarks: "We have to live our lives."
Here, among the latest laptops, a picture of Apple cofounder Steve Wozniak on a visit to the site and graffiti that wouldn't look out of place in Shoreditch, the absurdity of Russia's invasion of Ukraine is particularly stark. 
It feels like a war not just against a country but against Ukraine's efforts to modernise through tech.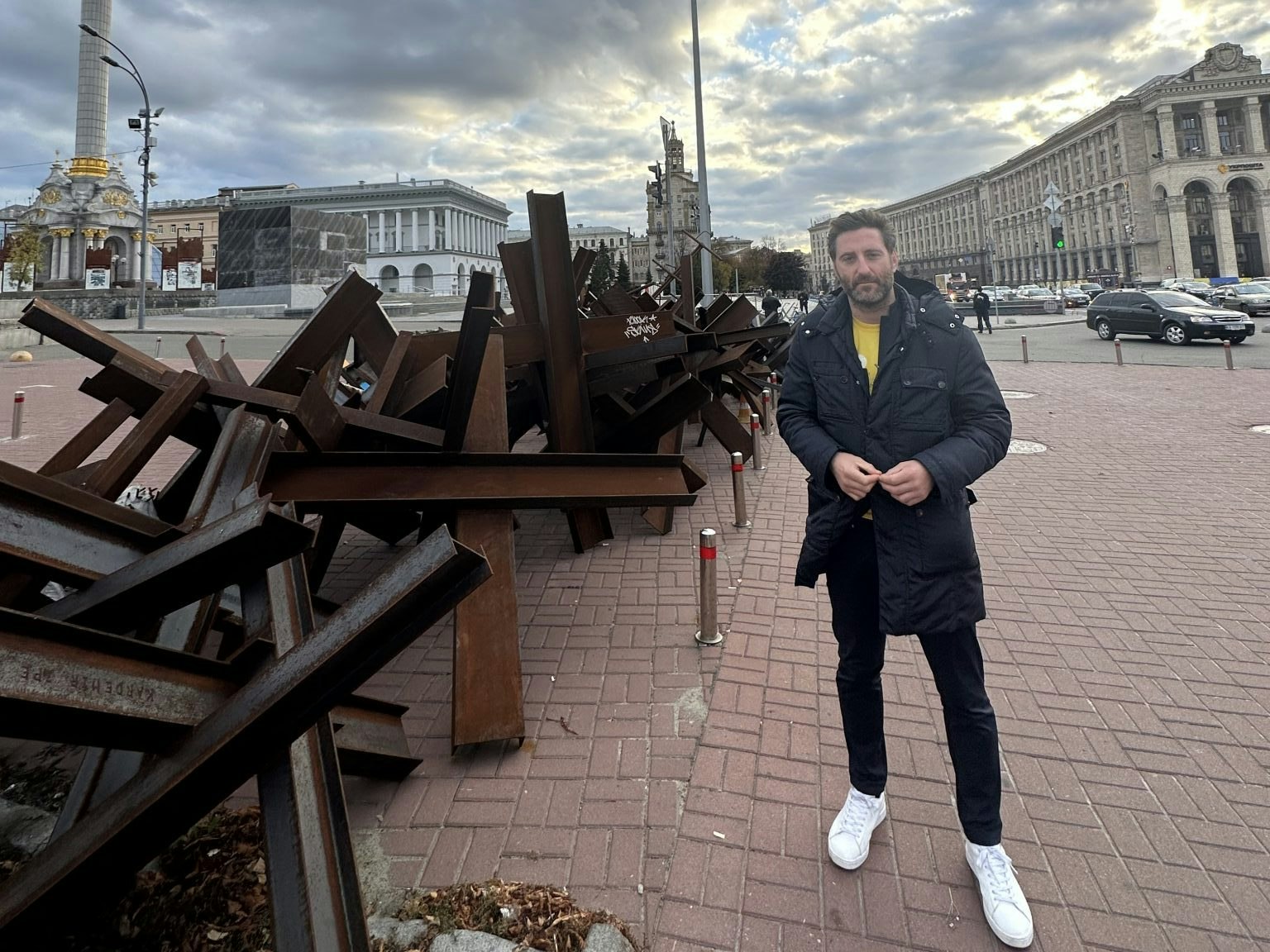 Ukraine still has a long way to go to reform. It was already one of Europe's poorest countries before the war began. Many parts of the economy are still very Soviet — large industrial conglomerates owned by an oligarch elite that became rich, often inexplicably so, after the collapse of communism. 
According to the World Bank, Ukraine's economy may contract by 45% in 2022; President Zelenskyy has said economic losses from Russia's war are at least $600bn.
To pivot the country away from an industrial and agricultural base, dominated by a few oligarchs and lubricated by corruption and petro-dollars from shipping Russian oil to Europe, will require an embrace of new technologies and allow new entrepreneurs a chance to shape the economy.
Sifted Newsletters
Startup Life
Every Wednesday
How (and how not) to run a startup.
Nataly Veremeeva, who heads up Tech Ukraine, the country's initiative to support its technology sector, makes the point eloquently.  
"We are trying to build a new industry, for a new economy which is built on modern values — on human rights, democracy, freedom of speech." 
For her the value of Ukraine's IT sector isn't just as an economic driver but as an agent for a new society. A society which Russia seems to consider anathema to its interests and even values.
Step outside of Federov's neon-filled office, past the ping pong table which occupies the anteroom, and you're transported back in

time
But technology is also being used by the Ukrainian government to essentially draft every member of their tech-enabled citizenry into military service and protect that vision of a new society. 
As missiles fly over the city, many Ukrainians can be seen pointing their phones into the sky as if they were at a Coldplay concert. But they aren't looking for a sky full of stars. They are recording the rockets' trajectories using the government-issued Diia app and sending the information straight to the Ministry of Defence.
I head in to see technology whizz kid Mykhailo Fedorov, Ukraine's digital minister and a close confidante of Zelenskyy. 
Government digital capabilities have been a Ukrainian strength since 2019 when Federov's ministry created the app. Diia allows citizens to access over 70 public services online, including the world's first digital passport that is just as valid as a paper version. Over 18m Ukrainians use it regularly. The success of the original app has spawned many others — Diia.Business, a platform for free business consultations, Diia.Digital Education, free digital literacy courses, and eMalyatko, support for parents of newborns, from registration to advice for parents. 
Ukraine is not only a digital fantasyland. Step outside of Federov's neon-filled office, past the ping pong table which occupies the anteroom, and you're transported back in time. The building which houses the Council of Ministers looks every bit as Soviet as Red Square. Guards behave with a brusque seriousness that war demands but is clearly also built on a Cold War mentality.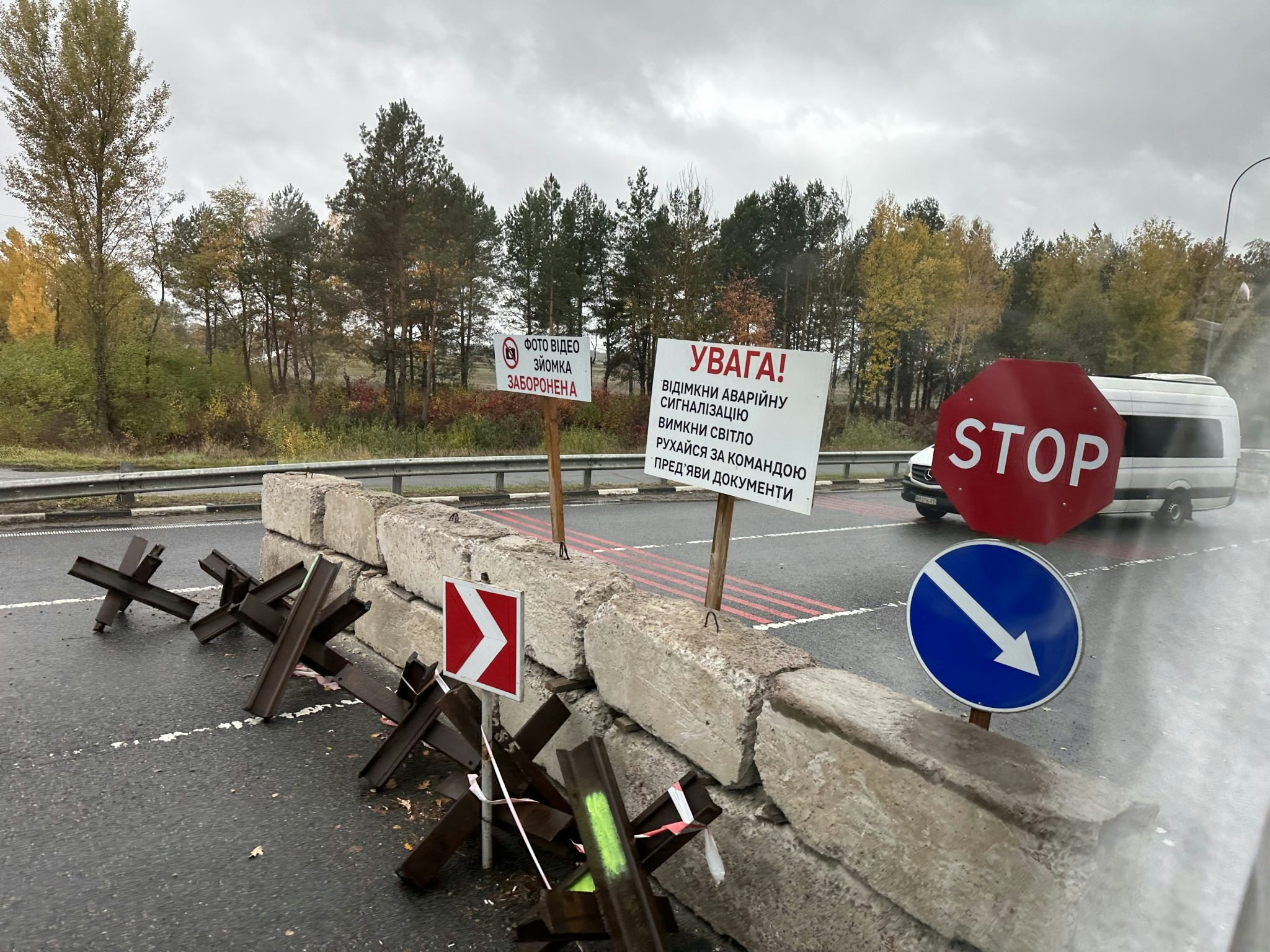 For every modern tower block in Kyiv, there are countless dilapidated houses, tenements and collapsing buildings. This duality isn't different from what has existed across post-Cold War eastern Europe. It's nothing that reforms and financial assistance cannot overcome. Just look at Poland, which was no different than Ukraine 30 years ago and today feels like a world away, with its EU-funded highways and booming IT sector. But it's a chasm Ukraine now has to overcome while it fights for its very survival.
Walking out into the streets, the sirens go off again and I can hear loud explosions not too far away. I duck into a small basement. 
Everyone's on their smartphones, the wifi is working and the people assembled are doing everything from checking the Diia app for updates on the missile strike to finishing their work or recording a TikTok. 
A phrase Federov used when I saw him rings in my head: "We turned the work of digitising public services into pop culture." 
New technology represents the future Ukraine is seeking but also the means to get to that future — and it will take not just latte-sipping entrepreneurs to get there, but also a digital-savvy public sector.