Last Thursday, a quite remarkable thing happened: almost all of the UK's black VCs gathered for breakfast. And everyone fitted into a corner of a café in Soho, London.
As far as this group — first brought together on WhatsApp — are aware, there are fewer than 20 people working in decision-making roles at venture capital funds in the UK. Once people in non-decision making roles are also taken into account, the number currently identified reaches the mid-twenties. This does not include angel investors or those working in private equity.
In the UK as a whole, meanwhile, there are 1,703 people currently working at decision-making levels in VC, according to data company Beauhurst (which does not collect data on the ethnicity of VCs).
This would mean that fewer than 1% of decision-making VCs are black.
The good news
Andy Davis, director of London accelerator Backstage Capital, has been the driving force behind bringing the few black people working in VC in the UK together.
He's been running an informal community called 10x10 for around 120 black founders and investors since 2015 and says he knows of fewer than 20 black decision-making VCs.
Davis reckons he spends around 20 hours per week advising members of the group on team structure, product, legals and investment. "On the fundraising front, there are a lot of misconceptions," he says — which the VC members of 10x10 were keen to address.
"We wanted to get together and help in a collective way."
In February, they spun out a new WhatsApp group — known as 10x10 VC — which is now 17-people strong, including a dozen decision-making VCs.
And then, over breakfast this week, they came up with a plan.
So what next?
From next month, 10x10 VC plans to run quarterly office hours for black founders who are currently raising money. Founders will spend 15 minutes with each VC participating. 
10x10 VC will also run monthly pitch sessions for two to three founders at a time. Founders will give a half hour pitch, and receive half an hour of feedback from two or three VCs whose interests and expertise most closely match their businesses.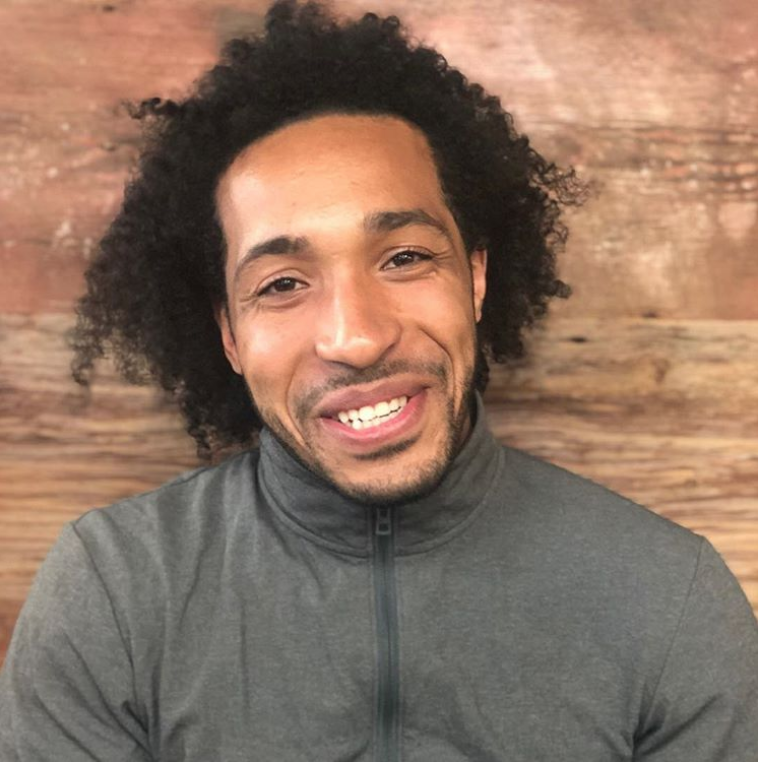 To illustrate why it's important that black founders get access to black VCs, Davis refers to a startup he saw pitch last year. When the founder reached the point in his presentation where he referenced the size of the black haircare market he paused. Why? Because he was so used to non-black VCs without an understanding of the sector questioning his figures.
"There's an education piece on both sides," he says. It's not simply a case that VCs could do with learning more about markets they don't have personal experience of; entrepreneurs also need to learn how to speak VCs' language.
"The whole thing is a massive game — it's about knowing how to walk the walk and talk the talk, and if you know how to talk to anyone, and know what [investors] are looking for as well, you'll be way more confident going in [to a pitch]."
Aside from sourcing deals for themselves, 10x10 VC also hopes to give black founders confidence through the planned pitch sessions and office hours. 
"It's about just being comfortable and feeling in a safe environment where we can give real honest feedback, to help [founders] to raise from anyone and progress to the next stage."
Davis also intends to run some educational events with VCs and experts — such as a "term sheet shoot-out" — where founders would be run through a live term sheet negotiation, and talked through what each term means.
Getting involved
The breakfast meeting wasn't just a planning session, however — it was a call to action. And it's worked.
Since Ella Wales Bonner, an associate at early-stage VC JamJar, posted a photo of the group on Twitter, she and Davis have received dozens of messages. Some from black people working in private equity, some from corporates offering event space, some from non-black investors and other allies wanting to know what they could do to help.
If you're a member of the UK's black VC community, if you believe you can offer any insight on the black VC or founder landscape, or you'd like to help in any other capacity, get in touch with Andy Davis.
The who's who of UK black VCs (so far):
Andy Davis, director of Backstage London
Michael Tefula, associate at Downing Ventures
Ella Wales Bonner, associate at JamJar
Harry McLaverty, founder of Simplify VC
Andy Ayim, managing director of Backstage London
Anu Adebajo, investment manager at British Patient Capital
Keji Mustapha, head of founder network at Connect Ventures
Yvonne Bajela, principal at Impact X
Dele Akinyemi, associate at MMC Ventures
Nathan Pearson Smith, business development at North Block Capital
Mandy Nyarko, managing director of Exeter Velocities
Alex Wilson, associate at White Star Capital
Charmaine Hayden, partner at Good Soil VC
June Angelides, founder of Mums in Technology and investment manager at Samos Investments
Zoe Jervier, talent partner at EQT Ventures
Mawuli Ladzekpo, partner at Rooks Nest Ventures
Daisy Onubogu, head of venture scouts at Backed VC  
Eric Collins, founding member at Impact X
Ezechi Britton, founding member and principal at Impact X
Richard Mensah, general partner at GoodSoil VC
Ashley Thompson-MacCarthy, partner at GoodSoil VC