A few years ago, rapid international expansion was all the rage — and investors lapped up startups with an ever-growing footprint. But today companies are increasingly U-turning on foreign markets as investors don't want to fork out for costly expansions.
The Swedish online discount grocery store Matsmart (known as Motatos internationally) raised a €38m Series D one year ago to expand to the UK. Now, just one year later, it has pulled out.
"It's not that we didn't have traction in the UK; it was well received by both consumers and suppliers," Motatos founder Karl Andersson says. "The reason is that there is no investor that wants to put 100m [SEK] (around €10m) on a bet that a market will become profitable."
And Motatos is not alone.
From expansion to profitable growth
Entering a new market and investing in growth is costly. Motatos, which has shown profitability in its home market on a monthly basis, spent a lot of money on growth in Germany, which it entered in 2020, as well as launching in the UK last year. Motatos is also available in Denmark and Finland, as well as Austria, via its German warehouse.
In 2022, Motatos was running a loss of SEK 422m (€35m), eating up most of the capital it raised in its latest round. The year prior, its losses were less than half of that, 186m SEK (€16m).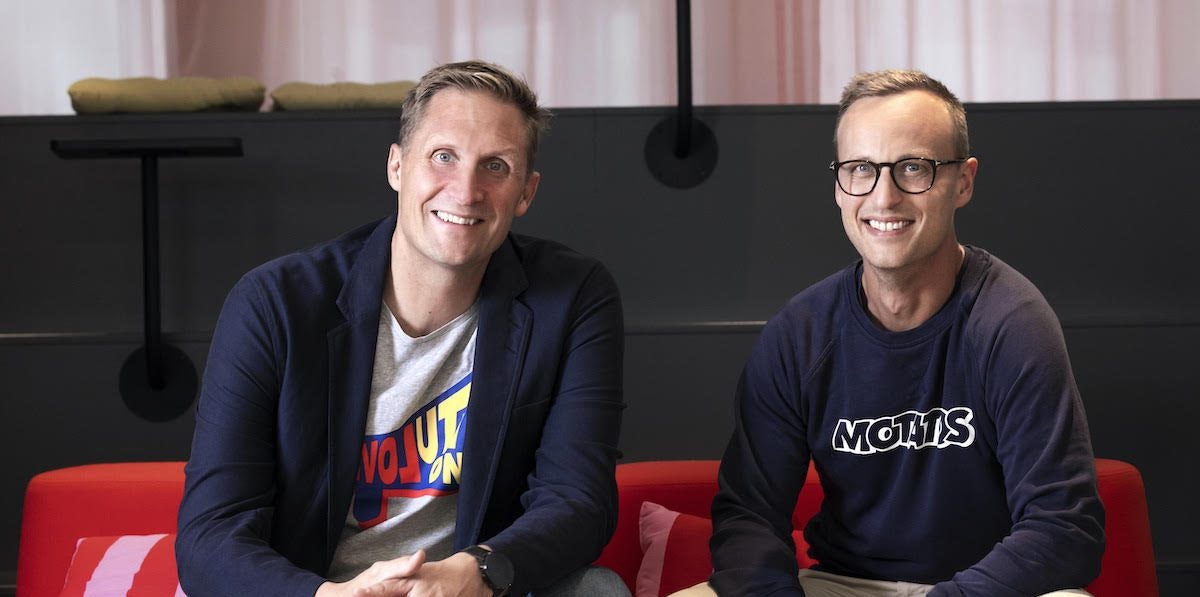 With the cost of living crunch, the launch in the UK looked like perfect timing for a discount store like Motatos. "It couldn't have been better," says Andersson. But it also coincided with a market crunch which has left investors with less risk appetite. According to Andersson, none of the investors he's spoken to — and he's been speaking to a lot of them — wants to pay for risky expansions.
"It's the push for profitability," says Yoram Wijngaarde, founder of data platform Dealroom, about the lack of expansion enthusiasm among VCs. "The late stage has dried up and everyone is much more focused on the bottom line than before — unprofitable growth is not interesting anymore."
Fundraising again
According to a source close to the company, Motatos is in the process of closing another large funding round — its biggest to date.
Andersson doesn't want to comment on the fundraising but says that "the company is on its way to become well financed" and that the capital will last until the company can show profitability on a group level.
"We changed our strategy in the second half of last year, from growth at all costs to showing that we can become profitable and burn less capital. And we've succeeded in that — we are already profitable in Sweden and soon in the other Nordic countries as well," Andersson says.
Motatos has recently automated its warehouse in Sweden and is planning to do the same in Germany, which will, according to the company, cut the costs by half. Because both the UK and Germany have high burn rates, it decided to pull out of the UK, where it had about 10 employees.
"In this time, it wasn't doable to have two major markets that are both loss making," Andersson says.
Not alone
Motatos is not the only Scandinavian startup having to prioritise profitability ahead of growth. Earlier this year, pet and home insurer Hedvig pulled out of Denmark and Norway to "adjust allocations of resources" and "focus on [its] home market" — Sweden.
Norwegian grocery delivery company Oda also decided to scale back in the first half of this year, discontinuing its grocery service in Finland and Germany with the words: "the world around us has changed and Oda now has to take a new direction accordingly."
The grocery industry has been hard hit in the last two years. German instant grocery startup Flink decided to leave France in June at a similar time as Turkish fast delivery startup Getir announced it was departing from France and Spain and later in the summer, Italy and Portugal.
The pull-out trend started in 2022, when several startups began to pull out of markets which stalled them from showing profitability. One example is the Swedish healthtech unicorn Kry, which pulled out of Germany last year following years of trying to gain traction. Another one is the French restaurant payments app Sunday, which pulled out of four markets in 2022 to focus on its key markets — France, the UK and the US.
The pull-outs are likely to continue until companies either show that they are profitable in the biggest markets or the investment thesis changes back to being focused on growth.
For Motatos, global expansion is still on the agenda, but it will have to wait until the market has recovered from its recent gloom, says Andersson.
"The question is whether you get money for expansion or you get money to prove the business model — that is an easy question to answer right now," he says. "But I think that willingness to invest in growth will return next year."