In March, Ning Li was planning to have a big party. He'd spent months preparing it; he'd found a great venue, had a cool concept and drawn up a guest list with influencers and journalists. He was hoping to make a splash for his online beauty brand, Typology, as it launched in the UK. 
And then Covid happened. 
"Everything went down the drain," says Li, who previously ran another online consumer business you may have heard of: Made.com. 
"We really hesitated," he says. "The options were to wait for another three-to-six months, or go ahead and launch in the digital world." 
He chose the latter — and it wasn't such a bad idea. 30 days after the launch mid-May, Typology's sales in the UK had already hit 20% of the volume of the sales in France, where Typology first launched over a year ago. In France too, Typology saw a lockdown popularity spike; its sales doubled in two months — and several products have been sold out for weeks.
But can Typology keep sales soaring as life returns to semi-normal? 
A virtuous circle
Li doesn't think that too many customers will slip away, even now that shops have reopened in the UK. "In France, demand went up, came down a bit [when lockdown eased], but still remains much higher than before," he says.
"There's a big barrier to try online shopping — but once someone has bought a serum that cures their pimples, it's likely those people will come back." 
"It reminds me of the adoption cycle for furniture shopping," he adds, referring to his experience running Made.com. "On day one, nobody is going to buy a sofa online. Now, nobody questions doing this." 
"With skincare, it was like that three months ago — still such an exception to shop online. We've achieved 10 years' change in a few months." 
Still, Li reckons, Europe's direct-to-consumer (D2C) businesses have a lot to learn — and prove. 
There's a lot of chat of D2C, but it's a word that has more appeal than

reality.
"There's a lot of chat of D2C, but it's a word that has more appeal than reality," he says. "There are only a handful of European D2C brands that have hit over $100m revenues." 
Instead, he looks to China for inspiration. "China is one of the most advanced countries when it comes to the online experience. It's amazing how advanced the features of a product page on Tmall or Alibaba is compared to what we have here in Europe."
"There's a lot we can learn from the real pros in Asia, in terms of product information and the service level."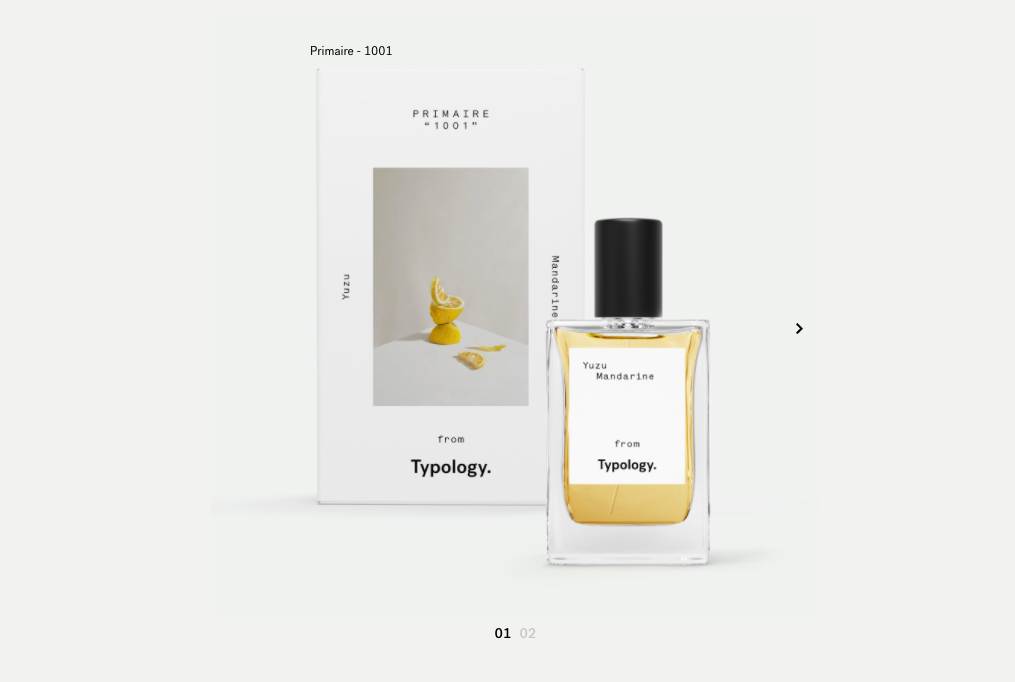 Those influencers
Back in Blighty, with the party scrapped, Li's team turned instead to getting Typology's skincare products into the hands of the UK's beauty journalists and bloggers. It worked — reviews in The Guardian, Refinery29, British Vogue, Glamour, The Telegraph and Stylist followed. (It helped that the media was on the lookout for anything other than bad news, says Li.) 
Unlike many other direct-to-consumer startups, however, Typology doesn't lean on Instagram influencers — the kind you have to reward with more than free moisturiser, botanical blends and shampoo. 
It's not cheap to pay influencers to do

things.
"We've never paid any influencers," says Li. For two main reasons: "It's not cheap to pay influencers to do things — and we've never had a huge budget to do our product launches," he says. "And on a deeper level, it's not easy to find a personality that represents your brand on a perfect level. A brand is a person, and an influencer is another person."
Instead, 80% of Typology's growth and revenue in France has come through word of mouth and PR, says Li. "Paid acquisition is a small chunk of the business."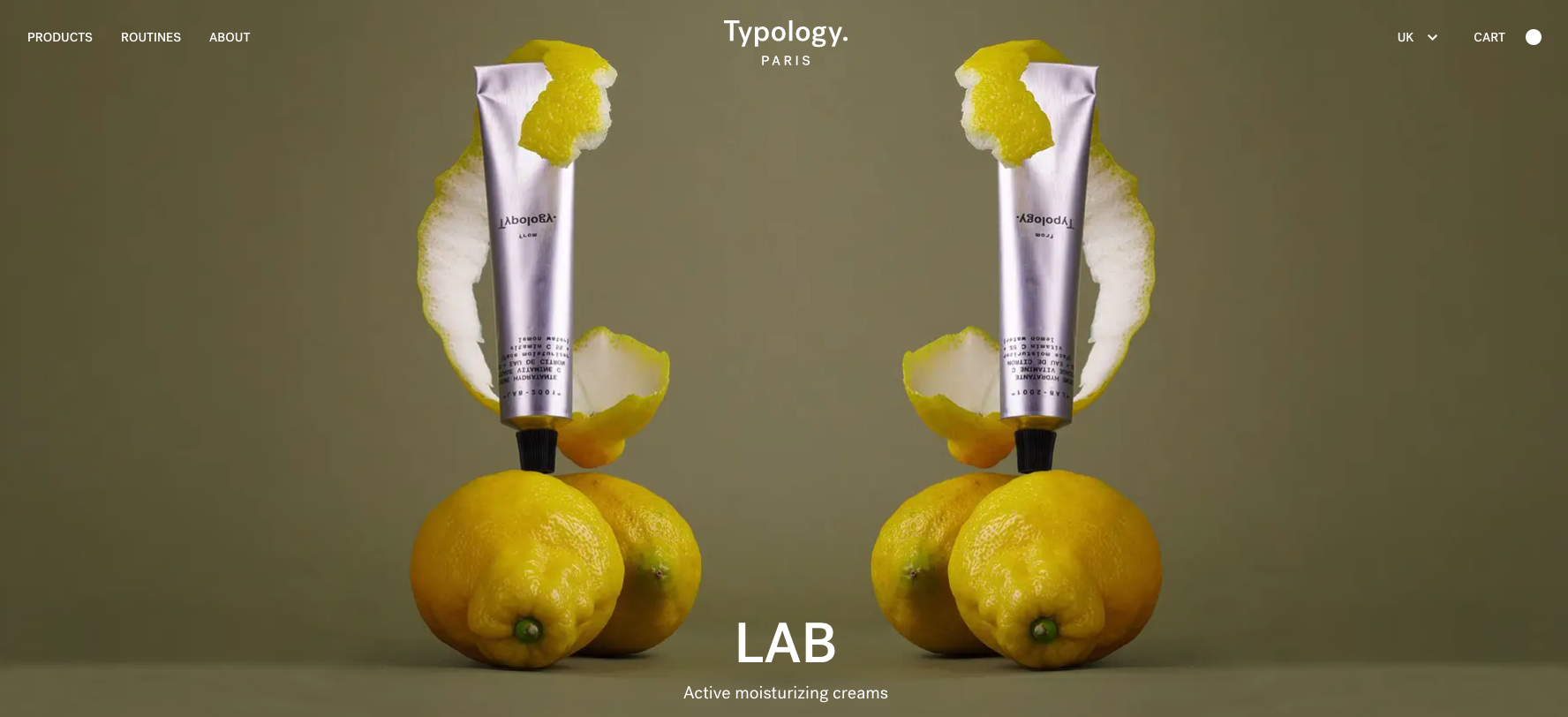 Lucky timing
Several other factors played into Typology's favour given the timing of its launch. 
Firstly, it's an online-only brand; making it easy and enticing to buy toners and creams online is its bread and butter. Its products are also designed to fit through the letterbox; so no need to get less than 2m away from the delivery person. And its best-selling item in the UK — a serum for dark circles and pockets under the eyes — seems to be just what customers need right now with "too many Zoom calls and home-schooling fatigue", jokes Li. 
There's also the 'je ne sais quoi' factor. "There's one thing we are in the UK but not in France — we're a French brand," says Li. In France, customers buy Typology's products for patriotic reasons; in the UK, French brands carry a certain cachet — but it's usually only very big brands that cross the channel. 
In France, there's a tendency to hire very French people and have a very French

culture.
From the start, when Li moved back to Paris after eight years in the UK to start Typology, he wanted to ensure he didn't fall into that trap. "In France, there's a tendency to hire very French people and have a very French culture, which brings you more inwards and local," he says. 
"Our competition will be international — Chinese, American — and without global volume it will be hard for us to compete." 
Expanding to the UK is a test run for further international growth; if all goes well, says Li, he'll have the confidence to go to the US. 
Supercell-inspired 'chapters'
Li's ambitions are big —  but Typology is still a small operation. It has a team of 28, and this launch will be a "stress test" for the startup. 
Keeping up the pace of innovation will be key to Typology's success, Li thinks — and he's devised a team structure that should enable that, even as the headcount grows. 
We're operating in an extremely competitive industry; companies like L'Oréal and Unilever have an almost unlimited marketing

budget.
"We're operating in an extremely competitive industry; companies like L'Oréal and Unilever have an almost unlimited marketing budget, and there are new indie players coming up every day. There's a lot of noise in the market."
"To stand out, you need a brand that has a strong brand value and integrity, and ethical choices of ingredients and formulations," he says. "But you also need to be extremely innovative." 
Those big companies typically spend 18 months to three years developing a new product, in part because their hierarchies mean it takes a long time to get anything signed off. "People working in those big organisations need to get approval from someone 10 levels above them," says Li. 
To ensure Typology doesn't get slow as it hits scale, Li has organised his team into 'chapters': "a small independent team that has the ability to execute everything from A to B." 
Generally, these teams are made up of a product manager, a designer, and an engineer or a technician (depending on whether they're working on a digital or a physical product). 
"Those chapters are almost autonomous. They come up with their own goals; the only thing they have to do is align those goals with other chapters'." 
The idea came from Finnish games company Supercell, and its aptly named 'cell structure' — and it certainly hasn't stopped them from going global.