US president Donald Trump this week suspended new work visas and barred hundreds of thousands of foreigners from seeking employment in the US in an effort to limit the entry of immigrants into the country.
The news prompted a swift reaction from European startup founders, investors and chief executives who had a simple message to all those affected: come to Europe instead.
Following the news, Jean-Charles Samuelian-Werve, the founder of much-hyped insurance startup Alan, said on Twitter: "It's really really sad for the US. Europe needs to take the lead."
He added that his company was hiring and people should contact him. "At Alan, we are hiring 40+ eng, 10 designers, 10 DS and 10 PM. We work from anywhere in Europe and France has an amazing Visa scheme. Ping me to join us."
James Wise, a partner at the London-based VC firm Balderton, said: If you've been affected by the ridiculous decision to suspend H1-B in the US, take a look at the UK Global Talent Visa.
"The UK's a hub for global tech, has more developers & venture capital than most of the East Coast & a great place to start a company."
Gonz Sánchez, the head of growth at Jobbatical, an Estonian relocation service for tech companies, said: "This is one of the most important things to happen in European tech in a while." (He also wrote a handy list of 40+ European visas for tech founders and employees)
Madrid-based Miguel Arias, the entrepreneur who is now global entrepreneurship director at the telecoms company Telefonica, said: "Entrepreneurs, innovators: Come to Spain!"
Europe: attracting talent
For decades, the US has been the go-to place for global tech talent. As is clear from the chart below, immigrants have founded some of the country's most successful companies, including Google, Tesla and Uber. Around 55% of the country's billion-dollar startups have immigrant founders.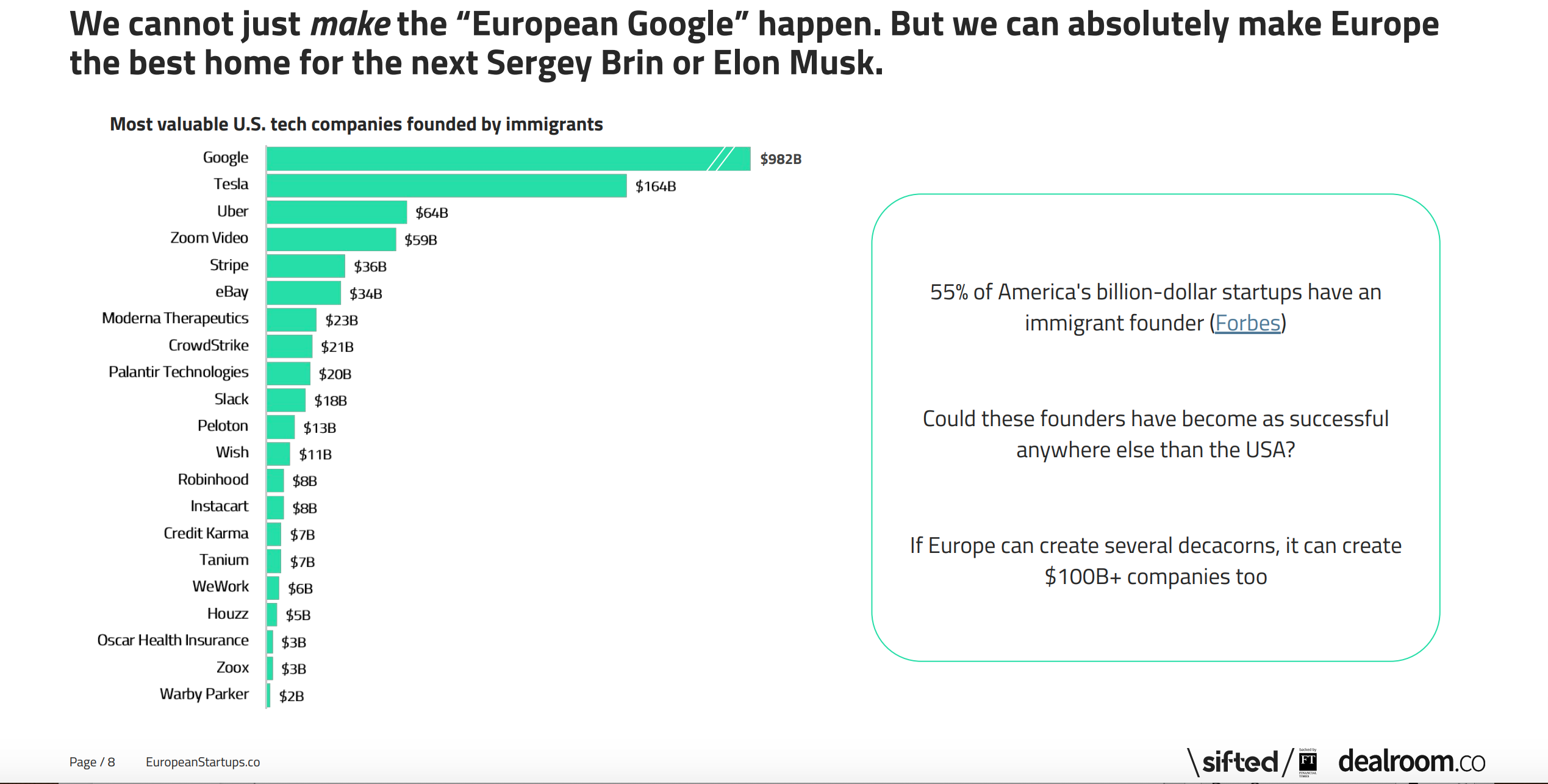 But European policymakers and founders have long hoped to tip the balance and attract more talent to Europe as the tech ecosystem develops.
European tech startups broke records last year with $34bn in venture capital funding, a 40% jump on the previous year. This is still a third of what was invested in the US, but the continent is catching up.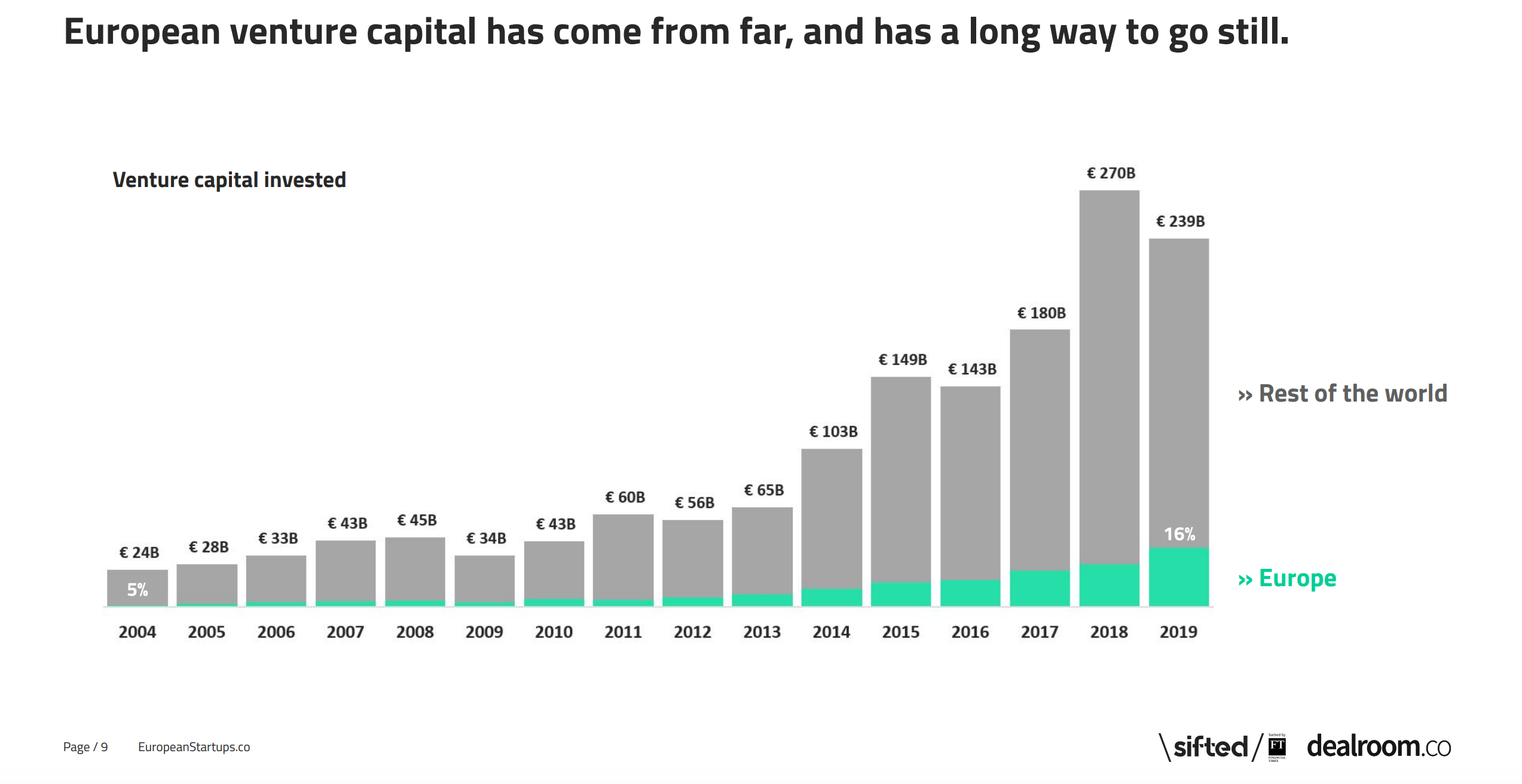 Europe has shown it can produce large tech companies.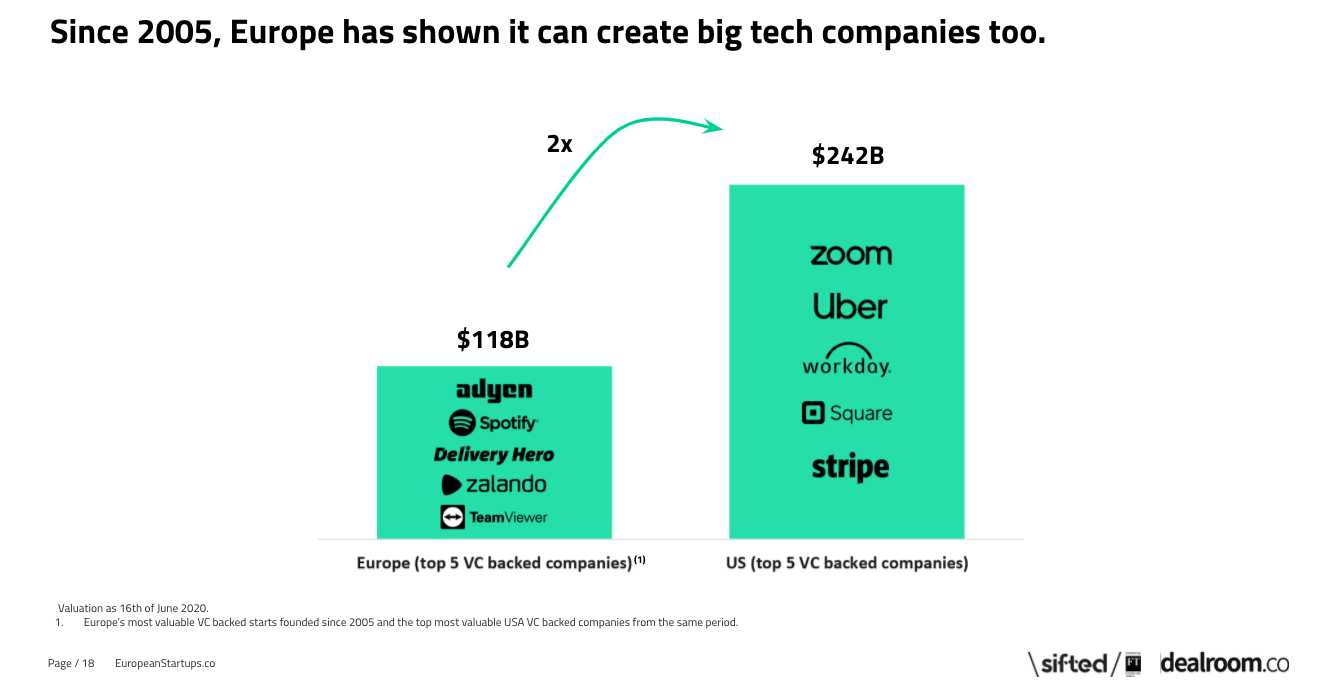 The rapid advance of the ecosystem is still a long way off catching up with the US. But with a few Elon Musks and Sergey Brins coming to Europe instead of settling in the US, it could help accelerate the process.