"The hard thing about my job is that you can be away from my family a lot," says Atila, a truck driver of four years, who doesn't like to complain. But today, he says he's got a lot less to complain about as, since November, he's been driving for Trucksters, a Spanish startup that is trying to change the way that freight is transported.
"Nearly everything is better [with Trucksters], the team, the understanding of our work, it's fantastic," says Atila. The main way that his life has changed, he says, is due to the startup's relay-based system, which allows drivers to spend more nights at home and less time sleeping on the road.
Trucksters is today announcing a €8m extension of its Series A round (it announced a €6.3m raise back in August 2021), bringing the round to €14.3m. Investors included Kibo Ventures, Amplifier, Bonsai Partners, Axel Springer & Porsche joint venture APX, Big Sur Ventures, Metavallon VC and The Valley VC. Previous angel investors Sacha Michaud, cofounder of Glovo, and Juan Urdiales, co-CEO of Jobandtalent, also joined the round.
While there are many companies in Europe tackling logistics, like German unicorns Forto and Sennder, few have focused solutions on the people at the centre of the industry: drivers. It's especially timely given Europe's haulier shortage. 
How does it work?
Trucksters changes the way trucking traditionally operates with a relay system. Rather than driving a truckload of goods all the way to its destination, a Trucksters driver will meet a colleague who's taking a load in the opposite direction halfway at a relay point, swap loads, then drive back.

Cofounder Gabor Balogh told Sifted how he and his team came up with the idea, during a service station stop-off during a long drive.
"This was a huge parking lot full of trucks, I think the first time that we actually realised how drivers lived. Sleeping inside their truck, we saw another one who was cooking his dinner in front of his truck, he had a Spanish plate. He told us his story, about how he spent months on the road that he slept in the truck that he was not seeing his family, it was pretty tough," he says.
Balogh and his team got back in their car and, seeing all the trucks driving in opposite directions, began to come up with the idea for Trucksters.
"We started noticing that there were a lot of trucks, going one way and the other way, on the same route," he remembers. "The initial thought was, 'Okay, let's switch drivers, so that they can meet in the middle of a route and then go back home.'"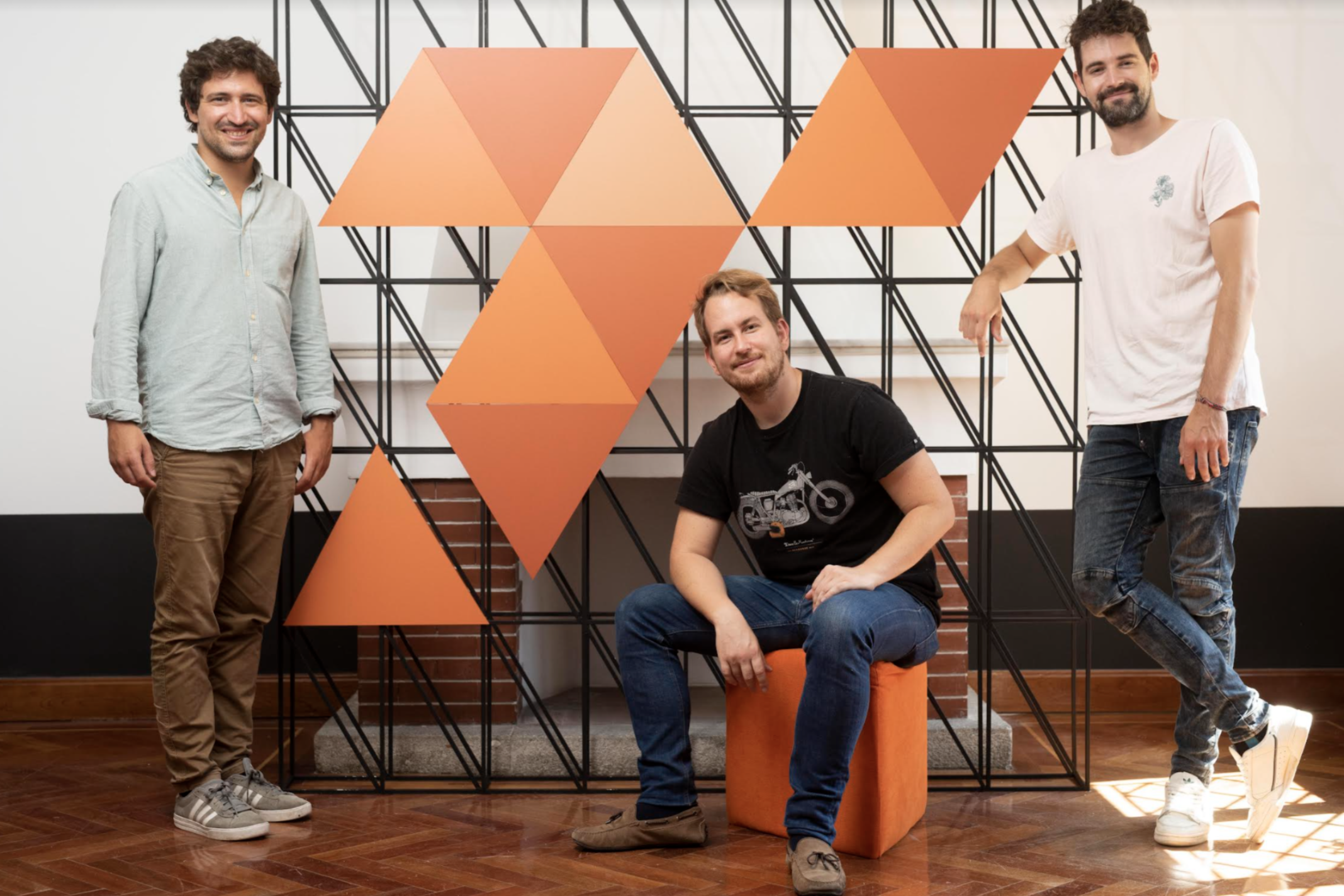 Balogh and his team founded Trucksters in 2018, and today, rather than switching drivers, the system works by switching the trailers between the truck "tractors" (the front part of the truck that does the driving). The journey planning is all worked out by an algorithm, with directions then sent to a driver app, letting them know where to drive to.
The startup employs its drivers and owns its own fleet of 96 trucks and is currently running relay routes in Spain, Belgium, the Netherlands, Luxembourg and Germany. It's also running a trial in the UK, and hopes to expand to Italy soon.
Balogh says that Trucksters is cheaper for clients than a traditional double-driver trucking system (where two drivers travel in one truck, allowing one to rest while the other drives). The startup made €6m in revenue in 2021, a figure it predicts will climb to €30m in 2022.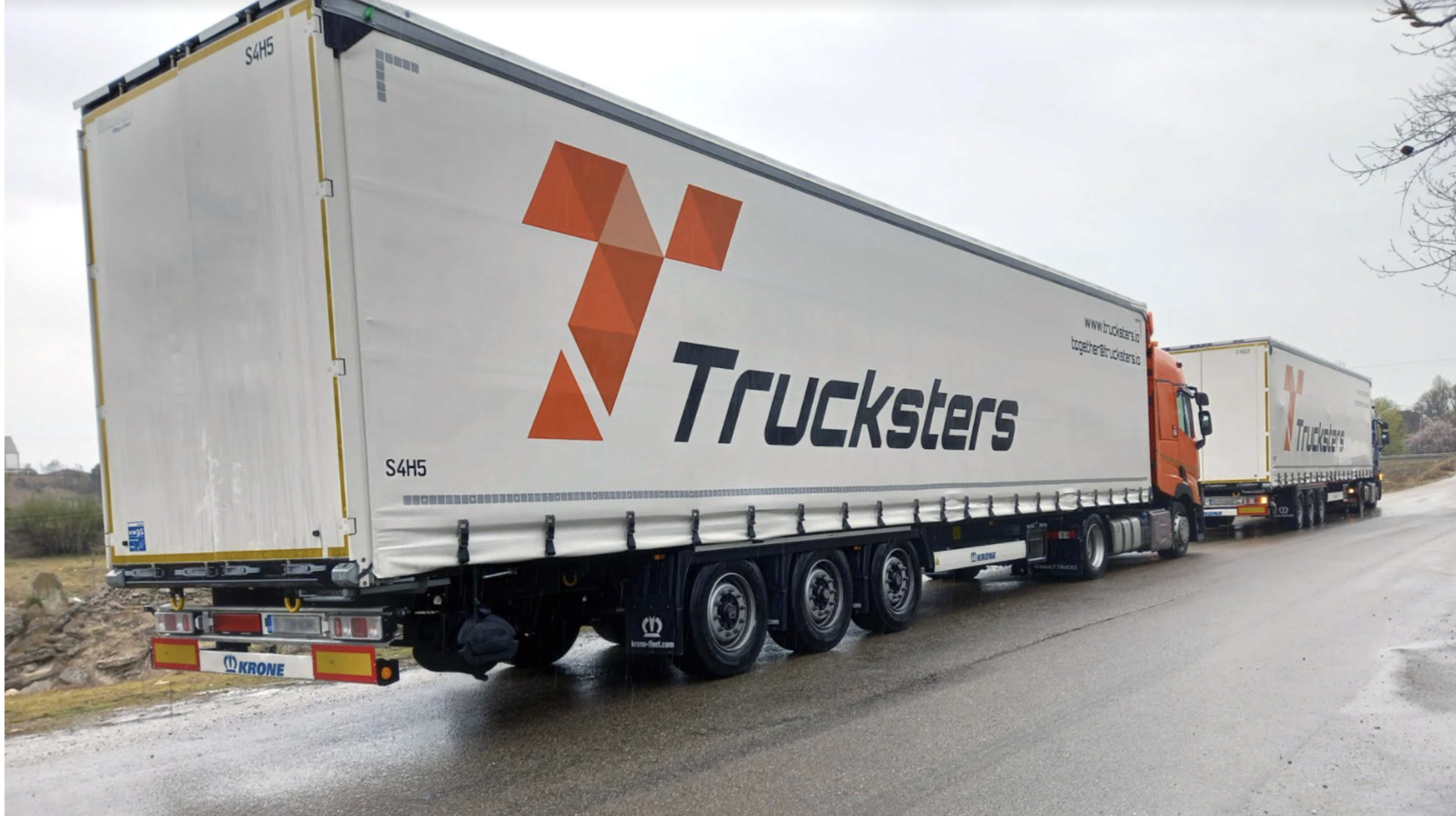 The bigger picture
Balogh says that Trucksters is helping to address a big issue in society: the urgent shortage of truck drivers across Europe.
"There's a shortage of 200,000 drivers in Europe, based on statistics. And this is something that will not stop, younger people don't want to be drivers anymore, because of this lifestyle. Older drivers are retiring," he says.
That number is expected to climb to 400,000 over the next four years, and while Balogh believes that Trucksters system improves the lifestyle element of driving trucks for a living, he's realistic that it can't fix the whole problem.
"By putting relays into the industry, you can maybe slow this trend down, but we don't think you can eliminate it. There needs to be autonomous trucking which will arrive in 10-15 years," he says.
Trucksters believes that its relay system will also be useful once autonomous trucks hit our roads. This, Balogh says, is because autonomous trucks are unlikely to be able to complete full journeys, but be part of a hybrid system where loads are switched to human-driven trucks for the start and end of a route.
For now, Balogh says that one of the most gratifying experiences of growing Trucksters has been that 50% of its new truck drivers come through referrals: "That's actually quite powerful feedback. It means that the drivers refer their friends who are truckers, because they trust the model."