Held up as an emblem of the dawn of European fintech, TransferWise has enviable street cred within the startup world. It's also proven the test of time with a viable business model; the money-transfer company made £10.1m in pre-tax profit last year, having launched in 2010.
Now one of the most-highly valued fintechs in the world, TransferWise has continued to soar under the helm of cofounder Kristo Käärmann, who took over as chief executive and day-to-day operations from Taavet Hinrikus nearly three years ago. 
Still, the company faces fresh challenges as it continues to expand and gets set to compete with the likes of Santander, which Sifted reported is set to launch its own money-transfer platform in the coming weeks.
To steer TransferWise into its second decade, Käärmann has onboarded a handful of standout individuals; often snagged from the land of "big tech", including Skype and Amazon, or who have risen up the ranks.
This new body of "power players" have a huge influence and manage the company's 2,000+ employees across Estonia, London and the US.
From profit-breakthroughs, policy-overhauls and talent retention, we meet the TransferWise execs steering the company and get an insight into life at one of the world's biggest fintechs.
Matt Briers, chief financial officer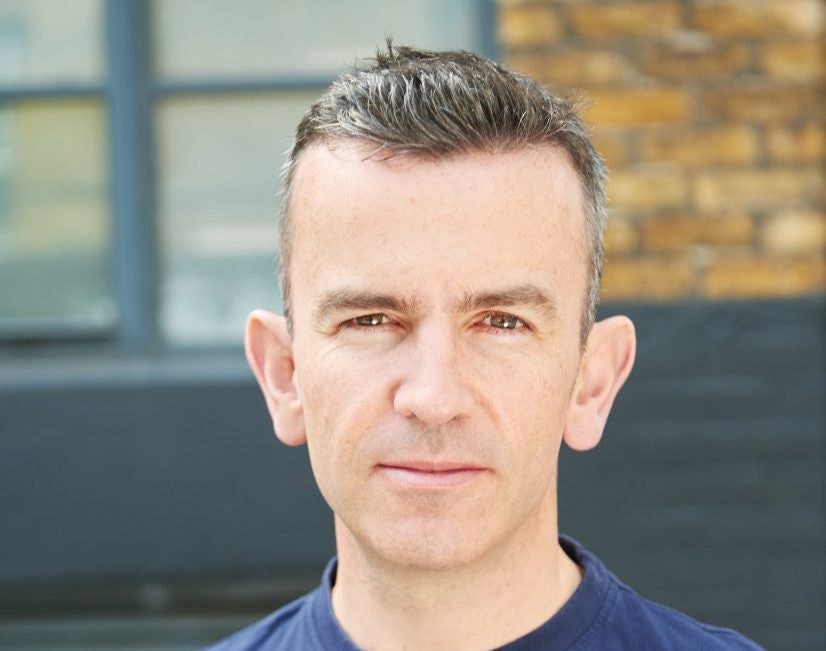 What is life really like as chief financial officer of a newly profitable business?
The role of the finance team starts with acting as the custodian for the company (or, as Kristo introduced me when I joined, the responsible adult!). This role starts and ends with a strong finance operation so building out that team has been really rewarding. Once this foundation is in place you then have a great opportunity to help pilot the TransferWise ship.
Another important part of the job is talking to investors, making sure existing investors understand and support our focus, and obviously finding new long term investors who share our vision. I'm incredibly proud of what we've achieved and where the company is today — a sustainable scale-up that's having a real impact on people's finances. 
Having worked previously at Google, what was one of your biggest take-aways from your time there? 
Fundamentally, what Google instilled in me is the value that you can be yourself at work and still make an impact. I didn't need to wear formal suits to be taken seriously, which in the finance world is still predominantly the norm. Clearly it's not without challenges and a fancy office doesn't necessarily mean a better working life but what Google have really done well is break from the norm and made going to work enjoyable. I felt I could turn up and bring my full self to my role and team which is consistent with how we work at TransferWise. You can be super professional and taken seriously without having to be uncomfortable and conform to a standard that isn't you. 
Can you see "big tech" moving into the finance sector and what do you envision for them?
People have been talking about this for a while now and it's undeniable these companies see the potential there — they have amazing tech and brilliant people working for them.
It also has to be a good thing for the financial sector to have more global players trying to improve and innovate. It may help with educating regulators, it could evolve the payments ecosystem faster and eventually lower the costs for consumers. But the question is more whether they can build a competitive solution that is sustainable and puts the customer first; time will tell.
If you weren't at TransferWise, what would you be doing? 
I'd have to be doing something useful that I enjoy and bring my whole self to. I love that I have that balance at TransferWise. I'm sure there are other companies out there with similar mentalities but I feel like it's a pretty privileged position to be in. Outside of work you'd find me on the school run with my kids or maybe working on getting my golf handicap down lower!
Harsh Sinha, chief technology officer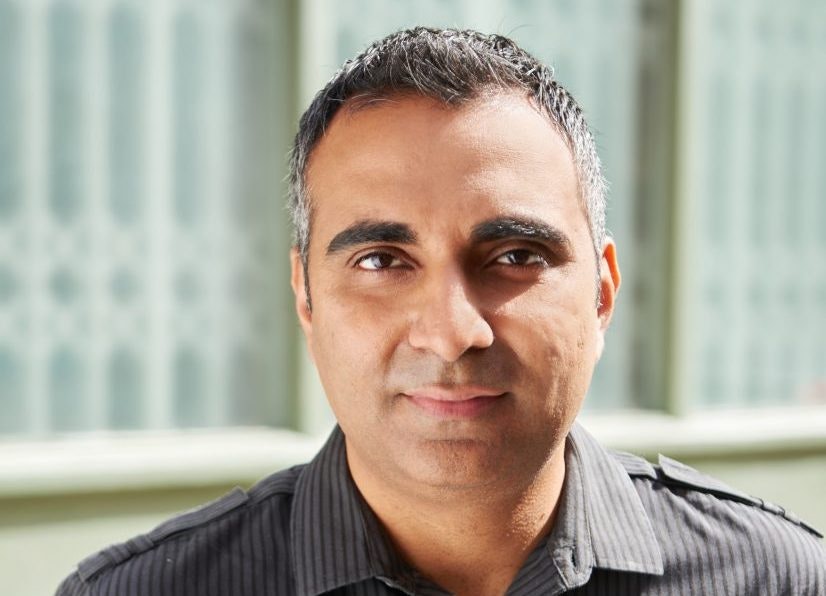 Having come from PayPal, what is it about fintech that most excites you as a software expert?
Being an immigrant and having lived across many countries over the last two decades, I have faced the problem of managing finances across borders first hand. The fact that we can help small businesses become global businesses at the click of a button, or help students save money when they study abroad and help families support one another living overseas, that's what inspires me every day. 
Money is a very personal thing. Most people don't feel they have full control over their finances. For years, traditional banks' monopoly over financial services created a distance between customers and their money. Technology and the emergence of fintech has helped bridge that gap and led to a more customer-first approach. When you spend less time having to worry about how to manage your money, you can spend your time thinking about other things in life. 
How do you explain what you do to your family?
I have a running joke that my dad is the barometer of how mainstream the company I'm working for is! My dad is a surgeon and I wouldn't say he's very technologically adept. When I got a job offer for eBay in 2004 he didn't know what it was and asked me why I didn't go to work for a well-known brand like Microsoft instead. Then it got bigger and I moved to PayPal and he said the same thing about them. And the same again when I said I was joining a fintech startup. My family knows I build software for a global money transfer company but beyond that, they don't ask too many questions. I think it's a good thing, it keeps you grounded.
How do you work with the TransferWise product team? What's the shared characteristic all (or most) of the company's engineers?
I'll be speaking to our engineers and technical leads on a day-to-day basis about what challenges they have on shipping products and understanding our bigger projects and timelines. 
When we're hiring we really look for people who are curious, who question how we've designed the systems we have and why we do things in a certain way. I also look for people who are empathetic and who understand the needs of our customers — do they really understand and value the problem we're solving for them? Because they will be the people that will embed themselves in the product beyond the lines of code.  
We have six million global customers and making sure the product is at the highest standard possible and working seamlessly is our main goal.  
How do you balance building stable and secure systems with agility and innovation? Do you have to balance technically-ambitious plans as you scale?
It's a fine line to walk between staying agile and maintaining product delivery velocity with a good stable system. We do this by doing smaller iterations and gradual rollouts rather than big-bang releases every few months that a lot of large financial institutions do. We do over a 1,000 releases a week. This allows us to continue to be agile and learn quickly from our customers and also undo changes quickly if things are unstable. Additionally, we push the bar on automating as much as we can so our team can focus manual cycles on things that have higher impact and drive higher engagement for our customers. 
Who do you work with most on the leadership team?
To be honest we have a flat structure at TransferWise so I spend most of my time with various people embedded in the product and engineering teams as well as our banking and global expansions team. I also spend time with our recruitment team for all the hiring we're doing! We have a hotdesk no office policy so one day I might sit with the engineers tackling a problem together and then I'll be sitting in our communal area in our London HQ having catch ups with a coffee or one to ones with my team. 
Diana Avila, global head of banking and expansions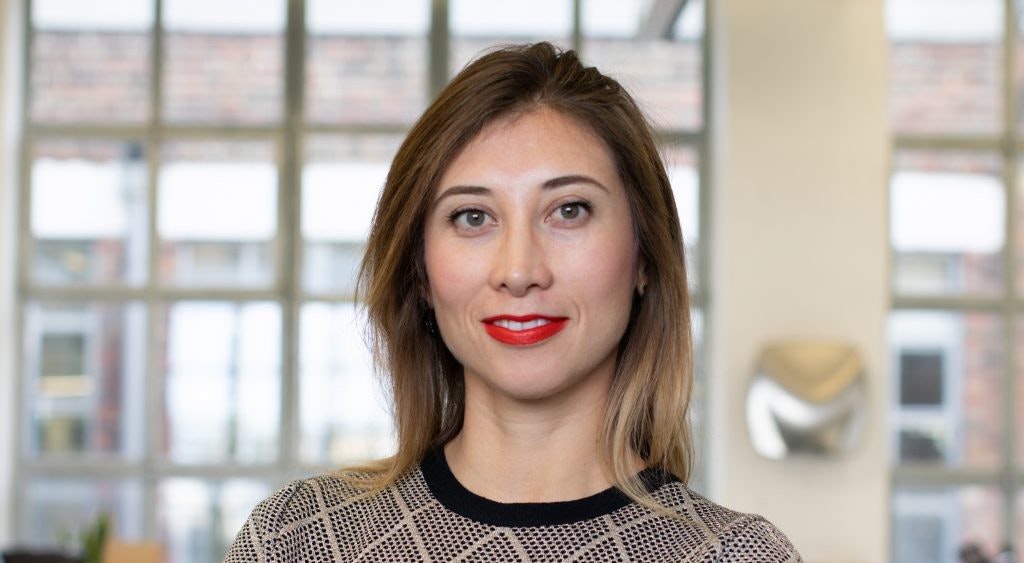 What is the hardest thing about your role, particularly in regards to management?
As well as understanding new markets, regulations and new players, I'm responsible for building a team of experts that can drive expansion. The hiring challenge for me is finding people that understand not only the foreign-exchange and legal landscape but who are also passionate about engaging with regulatory teams and product people whilst driving commercial negotiations.
Managing a team which is spread across six countries is also challenging but exciting — sometimes I think back to when I was a financial lawyer in Bogota and my world was fairly closed. What I do now is incredibly global and it's almost impossible to think in a purely domestic way. 
Our main challenge as a team is to understand local partners and regulators and what matters to them, without losing our northstar. If we could, we would be launching new markets and products as soon as possible, but the old financial world is catching up and we want to make sure we aren't rushing products to market without fully understanding the landscape and risks and potential.
What do you think it takes for a company like TransferWise to succeed internationally? Are there any particularly tricky markets?
I think one of the real strengths of TransferWise is exactly how global we are — our team are from over 70 nationalities and as our international customer base is so diverse it's amazing to work somewhere where people really understand the local customer problems. For example, when I first joined TransferWise I was looking after banking and partners expansion in Latin American and we have so many experts internally who knew the system inside out, it was easier to understand why they work in certain ways there so when you go to negotiate or meet regulators. You are starting from a common ground.  
One size does not fit all and understanding the differences between global financial systems is key to our global expansion. When you're trying to break the mould and face barriers and challenges, having that local expertise is crucial to success. Huge markets like Latin America, Asia and the Middle East all come with their separate challenges and frameworks, but the opportunity is incredible. 
When negotiating bank partnerships, what does an optimal deal look like? 
Speed, convenience and price are the main principles we stand by for our customers.
[When a customer wants to move money using TransferWise to send money abroad conveniently and cheaply, we need a local connection to banking systems so we can receive and pay money locally. We've built a global payment infrastructure so we can connect and operate in the local payments system directly.]
Why did you switch from being a financial lawyer to working for a fintech?
When I moved to the UK, I saw that financial innovation was really happening here and it was having a real impact on consumers' lives. I never really felt like the corporate law firm culture was for me and I wanted to be part of a team that was helping disrupt the financial norm on a global scale.
Nilan Peiris, vice president of growth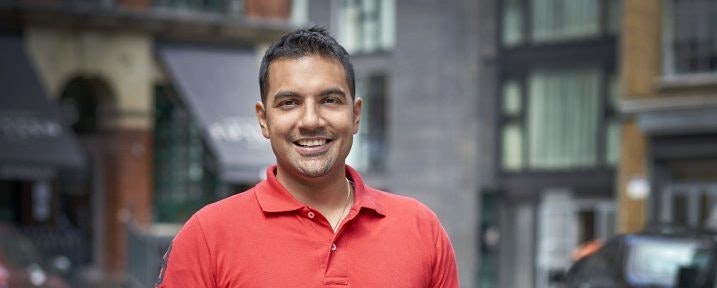 What was that transition from startup to scaleup like as a TransferWise employee over the last nine years ?
When you start a company there's a degree of ambiguity in defining the problem you are solving and being clear where you add most value. Over time, you become clearer, there are fewer question marks about what you should build and why we should do it. It's been really cool to see our team of 2,000 people pulling in that direction.
When times get tough and growth slows down, founders can get anxious that their mission will never be achieved; especially as they come under pressure from investors and shareholders. This can lead to a focus on short term 'distractions'.
Equally, as growth speeds up and other forces come into play, their ability to stay on track can waiver. It takes real belief in the importance of the mission to not let fear and inexperience drive short term decision making.
I think our real strength at TransferWise is in having created a culture that is strong enough to continue putting our mission and our customers ahead of any external pressures.
You've already reached 6m global customers. As vice president of growth, what ambitions do you have in plan next?
Right now our business product is growing really fast, whether it's small or medium enterprises or larger corporations. Businesses are using TransferWise more to directly power their international money transfers and I'm really excited about to see what more we can do there. 
Whether it's via Monzo or our integration with Xero, customers won't necessarily know that TransferWise is managing their international money transfer, but we're helping them save money behind the scenes. 
[We also learn lessons]. Last year we grew our product faster than we had grown our customer support teams. This led to us letting some of our customers down with wait times in the support queue. But the laser focus on our customers meant there was an unanimous decision to turn this around as quickly as possible. 
What do you think is the most unique aspect about TransferWise as a business?
TransferWise is genuinely a mission-driven company trying to help people save money and not a lot of financial companies can honestly stand by that. The fact our founders had a real personal problem with exchanging currency means that it's not just lip service for us, we genuinely feel we are making a difference to people who are moving money around the world. 
We're only at the beginning of understanding how these companies scale to having a global sustainable impact, which is the really exciting part. 
Rahel Arnuv, chief operating officer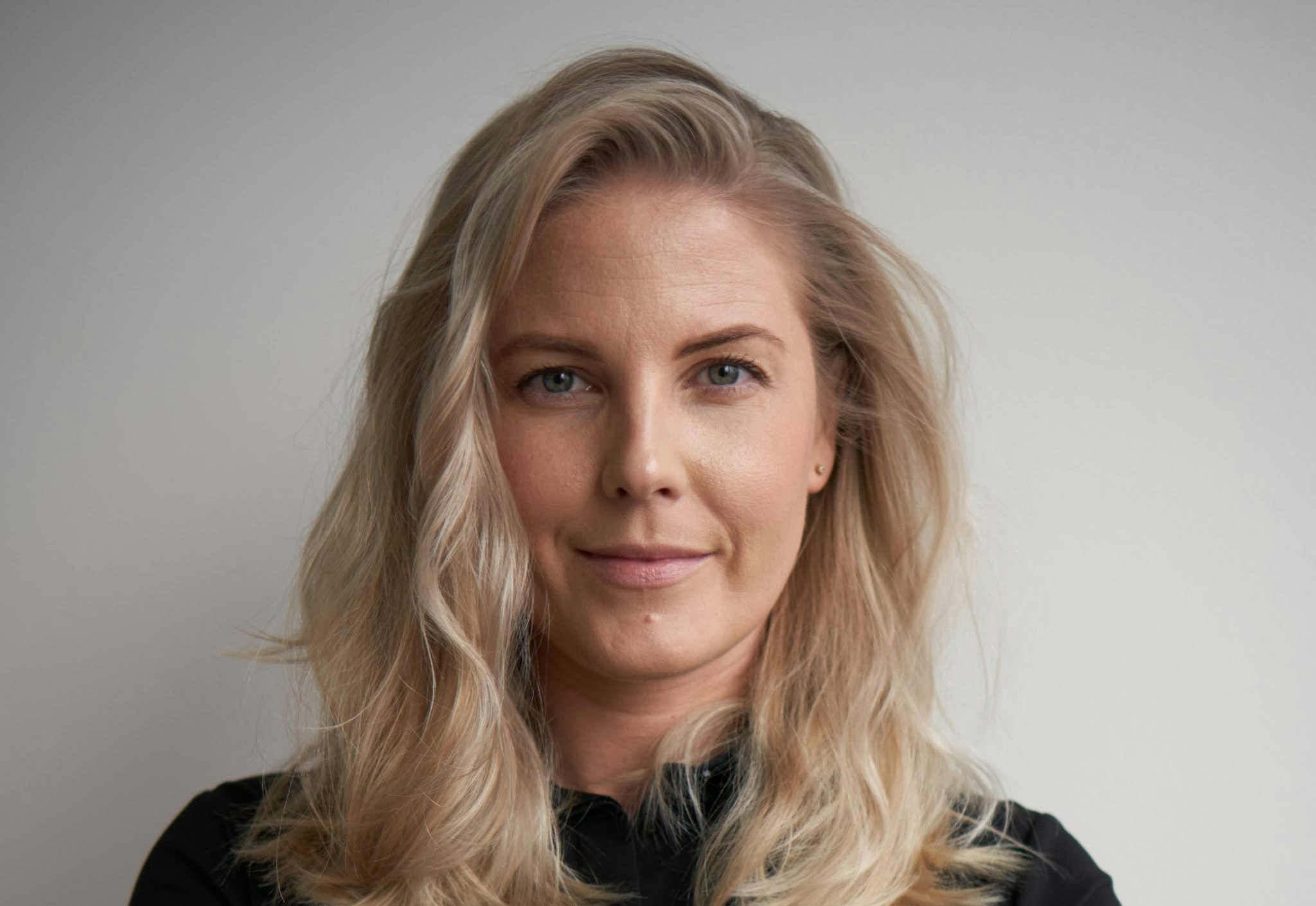 Having seen the firm grow over the last five years, what's been the hardest thing about getting people to trust a novel company for money transfer?
When we started TransferWise in 2010, from personal experience, we knew the financial system was broken — one that was undeserving people that could be better in every way, but most importantly fairer. And we were clear with what we were setting out to do: build a better and cheaper way of transferring money internationally.
When we realised we had the potential to help lots more people, from an operational perspective, consistency was the key to cementing customer trust. For example we created our delivery estimator so customers knew exactly when their money would arrive. And from the first customer transferring money, to the first million people using TransferWise, that focus on customer feedback has remained the same. By listening to their issues we've been able to learn and adapt and build on that trust. Now there are over six million people using TransferWise to move £4bn every month. We hope it will be tens of millions of people one day!
What's your top tip for companies that are trying to scale like yours and how do you work with the team?
For me it's all about a focus on mission and strong team culture. It's crucial to have a mission that's clear to everyone in the company as well as a healthy culture that everyone feels part of. That way teams are able to work on the most important things without losing track or needing a complex hierarchy to manage the growth.
As a global fintech there's obviously a lot of collaboration with operations and the product and engineering teams. We're transparent with sharing information, hence everyone is up to speed with key updates.

Where do you see the company going next and can you see acquiring smaller players?
The way we see it we're really still at the beginning of our journey. There are 80 countries you can send money to using TransferWise; and 43 countries you can send money from. But what about all the other countries in the world? For us to truly achieve our mission we need to reach everyone in the world who needs us: we have yet to impact millions more who pay the highest fees to transfer money.
It's not something we're looking at right now — for us we see the biggest potential in the partnerships we've been doing with banks, allowing them to provide quick, cheap and transparent international payments to their customers under their own banners and within their own apps. In Europe, we power international payments for the challenger bank Monzo, neobank N26, Bunq and BPCE. Globally we've partnered with Novo Bank in the US, Stanford Credit Union and EQ bank in Canada and also Up! in Australia. We're really only just scratching the surface there and we're working hard as a team to bring many more to the fold.
Ross Seychell, vice president of people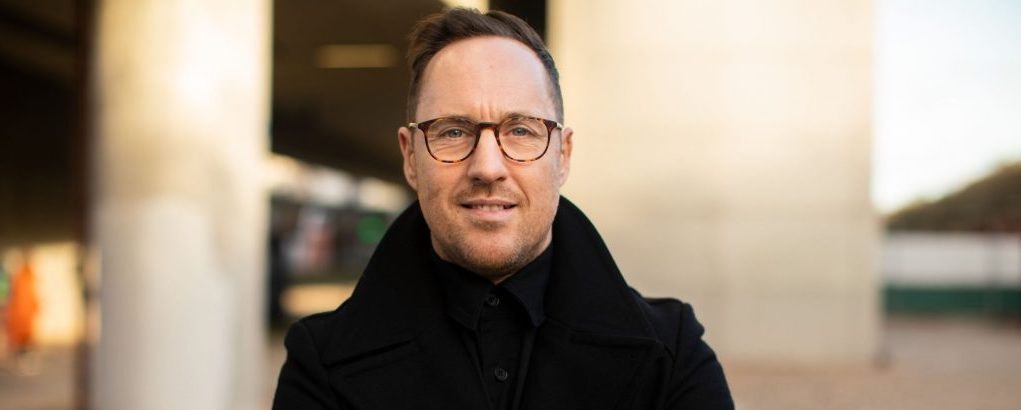 Transition and churn is normal for any company, but how do you retain your best talent?
Having the right working environment and culture is just as important to us now as it was at the beginning. With such a rapid growth in headcount, it can be hard to keep that culture alive — but we do it by assessing for culture fit and making sure we hire customer-centric, mission-driven people. 
Our ability to hire in the last couple of years has changed as we continue to become more established globally. We now have over 2,000 employees across 14 offices in four continents, including North America, Asia, Australasia and Europe. People are aware of our brand and of what we are achieving. This opens up a better qualified and diverse talent pool, including people that perhaps would not have considered TransferWise three or four years ago. 
We're proud of the balance we've got to where we're big enough to be solving problems for millions of customers but agile enough to be growing fast. And we've really listened to what our employees want from us and tailor our benefits package around them. We offer every single employee a share of the business so that we can all benefit from our success in the long term. We really value work-life balance, so we have generous holiday and family leave entitlements. We also believe in autonomy and close cross-team collaboration, so we encourage travel between our offices and we allow our people to decide where they'll work from best. 
How have you adapted your role specifically for a fintech, having had similar responsibility but in the gaming and retailing industry?
I sometimes joke that when I joined TransferWise I left 80% of my previous experience at the door! This wasn't because we're a fintech company; it was more about how we work here — a real passion and focus on our mission, autonomy within teams with a truly transparent and open feedback environment.
I took time to understand our technology, how we market ourselves and how we look after our customers. This helped me figure out where my team needed to focus. I've also been able to bring some of my own experiences from fast-growing scale-up and established businesses to help my team to shape our people plan and priorities.
Are you tough to impress, what kind of people most impress you?
The things that most impress me with candidates are people who are genuinely passionate about solving customer-centric problems and leaving their ego at the door by working collaboratively. I like to see people that get that they won't know everything and that learning from others will help everyone move faster; and a sense of humour and fun to work with!
What's the toughest part of your job?
The three challenges that are always top of my mind are:
What else can my team do to better enable and support our growth and customers? 
How can we preserve and evolve our culture with our rapid global expansion? 
What am I not thinking about or have a plan for that I should be?!
Gregory Talon, head of consumer product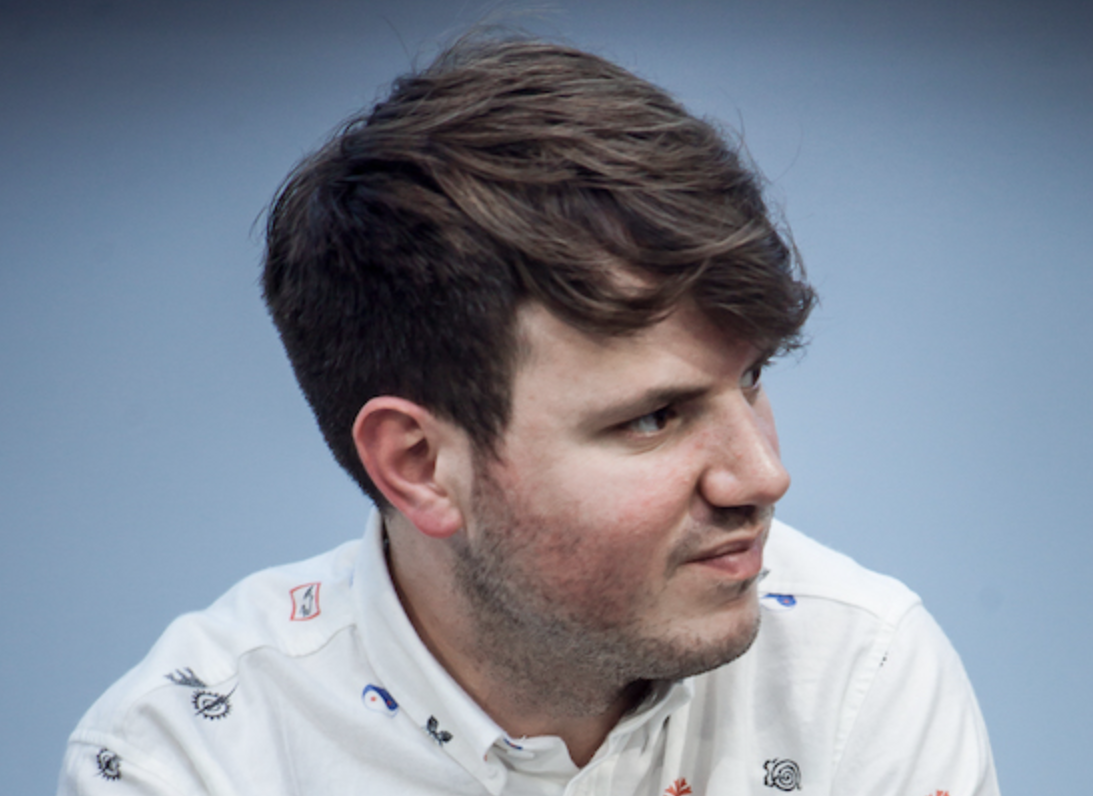 TransferWise has a famously tough hiring process for product (harder than Google according to some accounts!). What do you look for when you hire and what are the biggest mistakes people tend to make?
I didn't hear that before! I wouldn't call it tough necessarily — we really value honesty, feedback and fast learners and look for that in potential new joiners as well as culture fit. We aren't looking for people who find comfort in processes or are preoccupied with looking smart and having all the answers. We're really keen to show that we're offering an opportunity to work on problems that have real impact for people who put our customers first. We want our customers to feel that TransferWise is treating them like no-other financial company. As a result we fully trust the people we hire and defer decisions to them. We won't tell them what to do.
Any candidate who hasn't tried out the product so isn't able to share ideas on how it can improve it is generally a red flag for me. I actually made that mistake myself when I was in my early twenties. I was applying for a company I didn't really care about, I had relevant skills but I got rejected for it. They saw through that and it was a big lesson for me.
How do you handle having the engineering and product team spread between countries? How do you mitigate that challenge?
We have customers around the world, so having employees around the world helps us have higher empathy for their reality. We can feel their pain when our app loads too slowly on the other side of the world for example and do our best to work on putting that right.
In my team, we have projects involving people from Australia to Estonia to London. We value autonomy but our teams care about the right things instinctively and we work together to make sure we're on the right track. So I can sleep at night!
How do you develop and move quickly in a highly regulated environment, where compliance and legal are such big stakeholders in the product development process?
We share the same goal as our regulators, we're defending our customers interest above everything else. The old banking industry built a lot of their success on un-transparent practices and overcharging customers. We're really focused on putting an end to this. No shortcuts allowed.
We work with regulators from around the world. In many places, some great progress has been made in opening up the financial services sector to non-banks. But with more regulatory innovation, there's the potential for the sector to be completely disrupted and re-created in a way that truly puts the consumer at its heart.
What's the most unusual part of your job?
At other companies, people have been taught to optimise for growth at all cost. Systematically doing the right thing for the customer isn't always natural to them at first. I spend quite a bit of time helping new joiners unpick some of the processes they learned elsewhere.
Over the years, I've realised we're also helping redefine how companies should behave today. You can be sustainable as a company without ever compromising on doing the right thing for customers.
Flora Coleman, global head of government relations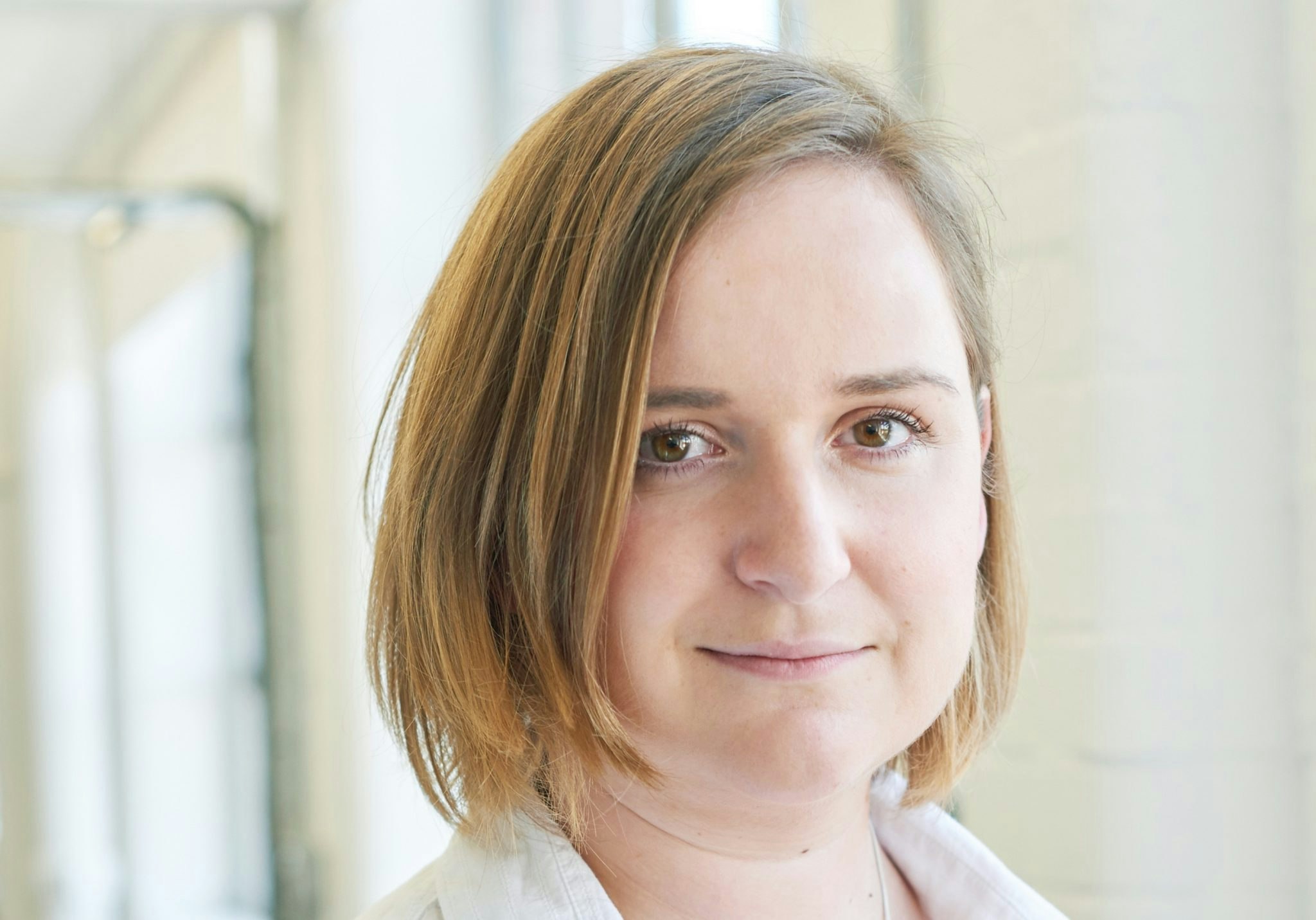 Why did TransferWise create a full-time job to liaise with the government?
We've all always been lobbying for transparency in foreign exchange as it's fundamental to our mission. So there came a point after campaigning for years that TransferWise decided to bring in a dedicated team to own that area. In fact we were one of the first fintechs to hire a policy person! But it's not just transparency that we work on. We're always proactively looking for ways we can improve the policies and regulations that affect our customers. I love supporting all elements of the business and engaging with Governments.
What's your top policy recommendation (that's yet to be implemented) for fintech?
We've come a long way in edging closer to transparency in international payments but there's still a lot to be done before we can say we've achieved our mission. Of course there's key rules and regulations (one coming up in the EU April called CBPR2 which we've pushed really hard for) but we won't stop there. For us, until all providers actually show the full cost of their international payment by calculating the true cost based on the mid-market rate you see on Google as well as any transaction fee, we won't be satisfied (only then are more consumers proven (by the UK Government!) to be able to choose the best provider.
Who do you work most closely with and what team(s) do you manage?
One of the things I love about what I do at TransferWise is that I need to work with everybody, as the rules and regulations affect every part of our business. My team might one day be working really closely with product managers who are applying the rules to the product and then, the next, our customer support team as they're the ones speaking to our customers everyday — our most passionate advocates. In terms of the team I manage, I'm personally very passionate about people management and mentor a number of individuals in the government relations and wider TransferWise team. And we're currently hiring as we expand to match the growth of the company!
Are there any similarities between working for a Cabinet Minister and working at a scale-up?
It's one of the things I find so fascinating that there are a lot of similarities in both worlds to some extent. It's fast-paced and people are deeply driven to achieving meaningful outcomes that improve the lives for their customers, or in the case of politics, voters.
The biggest difference I would say is there's way less bureaucracy and at a scale-up you can make things happy really fast without having multiple hoops or barriers to jump through. And well, superficially, the decor… it's a lot more about comfort and a modern working environment at TransferWise than most government and parliament buildings!
Shan Lee, chief information security officer and data protection officer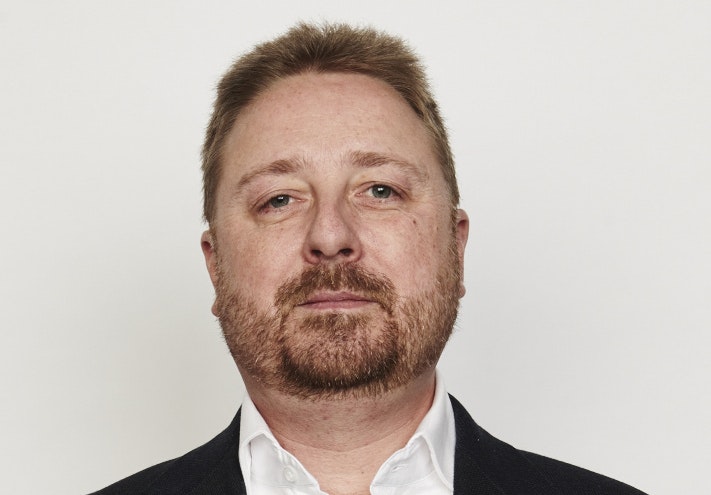 How many people work directly in your remit at TransferWise and which teams?
I look after teams across our global offices working in product security, security operations, security program (risk and compliance), physical security and privacy. We also have a network of "Security Champions", people who work in other teams but have an interest in security, receive extra training and act as a first port of call for their respective teams questions for anything security related. We found it's a really effective way of getting more of the team involved with the work we do as it's so fundamental to our core business.
What motivated your transition from food delivery (at JustEat) to money transfer? And aside from not getting as much free food (!), what's been the biggest challenge of moving into the fintech space?
I had a fantastic time being part of the Just Eat team that helped it grow into a mature organisation about to break into the FTSE 100 companies. When I was approached by TransferWise I saw that same passion, drive and enthusiasm that I had felt in those early days, multiplied by 10. So I couldn't really say no! The challenges of scaling a team in a fast growing environment are the same though, the vertical you are in doesn't make a massive difference. At the end of the day it's about earning your customers, partners (and in finance, the regulators) trust and maintaining that trust.
Why do you think TransferWise is one of the few companies to have a cybersecurity figure in their leadership team?
I don't think it's that unique any more. The world is waking up to the fact that a significant portion of the risks faced by any business now have at least an information security element to them, even when they are not direct technology risks. Being a technology based company the board recognise that rather than being a 'necessary evil', having a strong security team and culture that embraces the best attitudes and practices around cybersecurity is a positive differentiator, and totally fits with our customer first mentality as a business.
What are the biggest tensions/debates internally that come out of your security focus?
In any company in a high growth phase there is an expectation that the security team will stifle that growth or slow the business down. Our job is to make sure that things are done properly with as little friction as possible. There is an unwritten rule in the team that no-one ever just says "no" when we are asked to advise on something. Our job is to help the other teams achieve their goals whilst minimising risk.
What are the main cybersecurity risks for fintech startups? Do you think they pay enough attention to it?
At TransferWise there has always been an excellent culture around security, so I had a head start when I came along, the 'corporate heart' was already in the right place, which is half the battle. My focus early on was about building out the practicalities and processes. Now it's about maturing what we have built, growing the team and continuing to embed good security practices in every area as TransferWise grows.
The main challenges are more the result of being fast-growing scaleups rather than a fintech (other than the obvious regulatory responsibilities). In the early days, a lot of stuff has to get done quickly to get off the ground. Everyone is pulling in the same direction towards growth and decisions have to be made that can work. As new services are imagined and brought to reality, the landscape can change dramatically. A decision that was correct twelve months ago can suddenly need to be re-looked at and the security team has to be agile to ensure we are doing the right thing in the new environment.
Kristo Kaarmann, cofounder and chief executive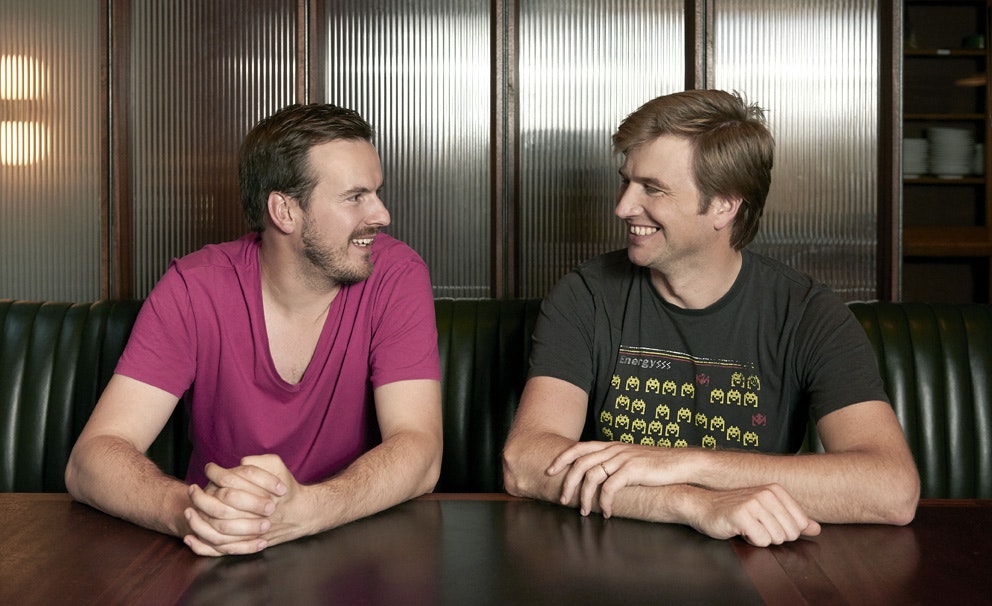 You set TransferWise up to take on the banks; do you think they've woken up to the scale of the challenge yet? 
I've definitely seen a step-change in the banks' reaction to disruptors in the sector compared to even three to fivev years ago. They've woken up to the broader scale of payments innovation with players like Stripe and Adyen, to challengers like Monzo and Starling. But I'm not convinced the traditional banks have a solid plan yet on how to adapt. The fact remains for us that they're still trying to hide sneaky mark-ups in the exchange rate and making a profit from hidden fees, so in that sense, there's a long way to go.  
What mistakes do you see other fintechs making that you have learnt from — or avoided — at TransferWise? 
At TransferWise we've taken our own sustainable route to growth, focused on driving down costs and have been profitable for the last few years.
Customer satisfaction and the sustainability of our mission have remained our focus. That's not to say we haven't made mistakes along the way. We're humble and transparent about things we could have done better and I see that character trait across the fintechs. There's certainly no shortage of mistakes to learn from the banks. From the founding tech, to customer satisfaction right through to culture and working environment. 
What's the aspect of the business that keeps you awake at night?
Other than a newborn baby, I sleep pretty well! We've built a sustainable business, with a high impact team and a lot of momentum. We're getting feedback from our customers that we're on the right track so that helps me sleep easy. Especially as we're still in the beginning of the journey, because there's still a lot to do :)
If you weren't chief executive of TransferWise what do you think you would be doing, and why?
Before I started TransferWise with Taavet I was applying for a PhD position at Imperial College London in financial mathematics. So I guess TransferWise was my next best option! If I wasn't at TransferWise maybe I would have gone down that route and been more involved in the research field or in academia. 
Taavet Hinrikus, cofounder and chairman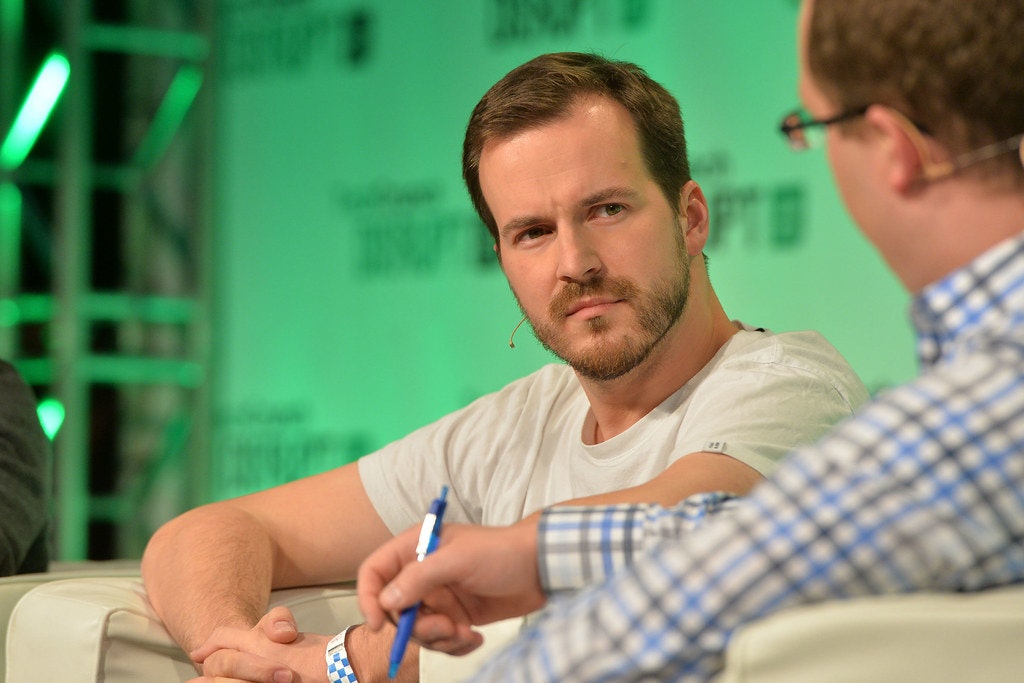 What was the biggest strategy call you made whilst chief executive at TransferWise?
In the beginning, like all small startups trying to get off the ground, we operated with one mantra — grow and try not to make mistakes! At some point in the journey you realise that to be in control you need to strike that balance between growing momentum with being sustainable.
That means starting to tweak the model to make sure you have the biggest impact — focusing on your economics to have a financially successful and sustainable business that is also growing responsibly. 
In 2017 you stepped down as chief executive — what did that feel like?
TransferWise had achieved escape velocity by 2017. What started as an idea from two guys who were frustrated with the banks for charging sneaky fees had become a profitable company helping millions of people save millions of pounds. 
It's been a privilege to help our two-man-band become a world leader in its field. I was lucky to have a cofounder who I was able to hand the reins over to for the day-to-day.
It's a joy to watch TransferWise continue to grow, kind of like a teenager becoming an adult. 
What does your day to day role look like now as TransferWise Chairman?
My main focus now is continuing to shape the direction the company takes, working with external parties and supporting our product teams as they continue to build great things.
I'll regularly be with the team for meetings in our London HQ or travelling to one of our global offices. I was recently in Budapest with all the team for our annual company Mission Days.
I spread my time between TransferWise and the other things I love; tech disruption and helping that ecosystem flourish. Also, the Good Deed Foundation education fund I set up with fellow Estonian entrepreneurs [like Monese's Norris Koppel] to support schools. There's also the TransferWise 20-under-20 competition, searching for the next top teen CEOs.  
You've become an angel investor over the years — what gaps are you looking to fill and what excites you? 
Fintech specifically is not just about banking services anymore, but about enabling a lot of other areas and opening up financial independence for consumers and the opportunities are endless.
There are tons of other opportunities and areas I find really exciting to follow, whether it's Inne in the femtech space, the Gideon Brothers and their work in robotics, or Bolt with what they're doing for transportation.
Being an angel investor is really about helping other people to realise their entrepreneurial dreams.
As one of Estonia's biggest tech successors, what's exciting about the country' entrepreneurial future?
Estonia has the biggest number of unicorns per capita (four today and soon to be more). 
Being a tiny country of just 1.3m people you have no way of building a fast scaling business that's going to disrupt a sector in just one country and that's a blessing in some ways. It's inevitable that you'll soon start thinking beyond your own borders and onto the next biggest market — going global.