Sustainability has become a top priority for startups and investors in Europe. More companies are making noise over their net zero goals and achievements, like Delivery Hero, Uber and Deliveroo. Investors are also joining forces across Europe to come up with shared ESG frameworks.
Meanwhile, VCs are also investing big bucks into purpose-driven startups, like insect farming startup Ynsect ($372m) and e-mobility startup Lilium ($240m).
And sustainability-focused funds are springing up too: this year we've seen Marie Ekeland's new 2050 fund launch (as well as one called 2150) along with Berlin-based Revent and Paris-based Founders Future new €50m funds.
But which sustainable startups should you be watching? 
We spoke to five sustainability-focused VCs to find out.
Tove Larsson — general partner at Norrsken VC
Norrsken is a Sweden-based early-stage impact VC.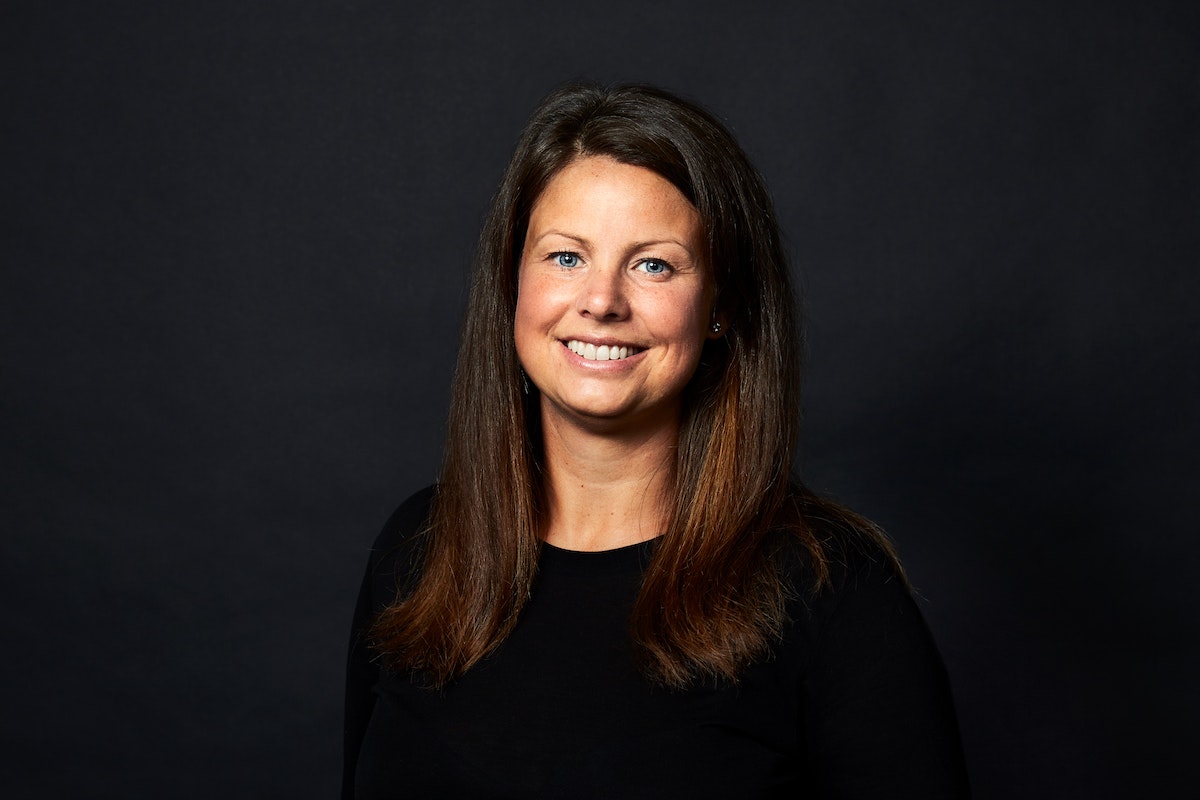 Material Exchange (portfolio)
The fashion industry works like travel did 30 years ago, when you had to call an airline or a hotel to check availability or pricing. Fashion material sourcing still works the same way, leading to a lot of inefficiencies and waste. Material Exchange is digitising the fashion industry supply chain, enabling huge amounts of waste reduction while driving a sustainable and transparent future.
Meet other European startups making fashion sustainable here.
Einride (portfolio)
Through its 'transport as a service' business model [digital channels that allow the integration of different transport modes in one place], Einride enables customers to shift to electric road freight transport and eventually, where appropriate, autonomous vehicles. There's an enormous challenge and business opportunity here [in the electric vehicle space]. The road freight industry accounts for 7% of global carbon dioxide emissions, and we need to shift this sector away from fossil fuels to be able to reach the targets as set out in the Paris Agreement. Einride could be the leading EV player to come out of Europe.
H2 Green Steel (non-portfolio)
The global steel industry is one of the world's largest emitters of carbon dioxide, representing approximately 7% of global carbon emissions. Meanwhile, demand for fossil-free steel is growing substantially. One of the most ambitious greentech startups in Europe right now is H2 Green Steel which was announced publicly in February and is building a giga-scale green hydrogen plant in northern Sweden to produce fossil-free green steel. Production will begin in 2024 and by 2030 it will create 5m tonnes of green steel. Many of the early investors and team were the backers of Northvolt — Sweden's gigafactory producing lithium ion batteries.
Depop (non-portfolio)
Depop is one of the fastest growing second-hand clothing marketplaces, targeting primarily Gen Z. Online secondhand platforms are not new and there is a lot of competition in the space, but it is very interesting how Depop was quickly able to carve out its own niche by targeting the younger generation and finding completely different ways to engage with its users. When one thinks about greentech, this might not be a company that comes first to mind, but increasing circularity is essential and it will play a big part in reaching sustainable development goals.
...it is very interesting how Depop was quickly able to carve out its own niche by targeting the younger generation and finding completely different ways to engage with its

users.
Read more on Depop and how it's rescuing the charity shop sector.
Antonio Miguel — managing partner at MAZE Impact
MAZE Impact is a Lisbon-based early-stage impact VC investing in technology solving social and environmental challenges.
Sifted Newsletters
Climate Tech
Every Thursday
The green transition is underway — meet the startups driving it.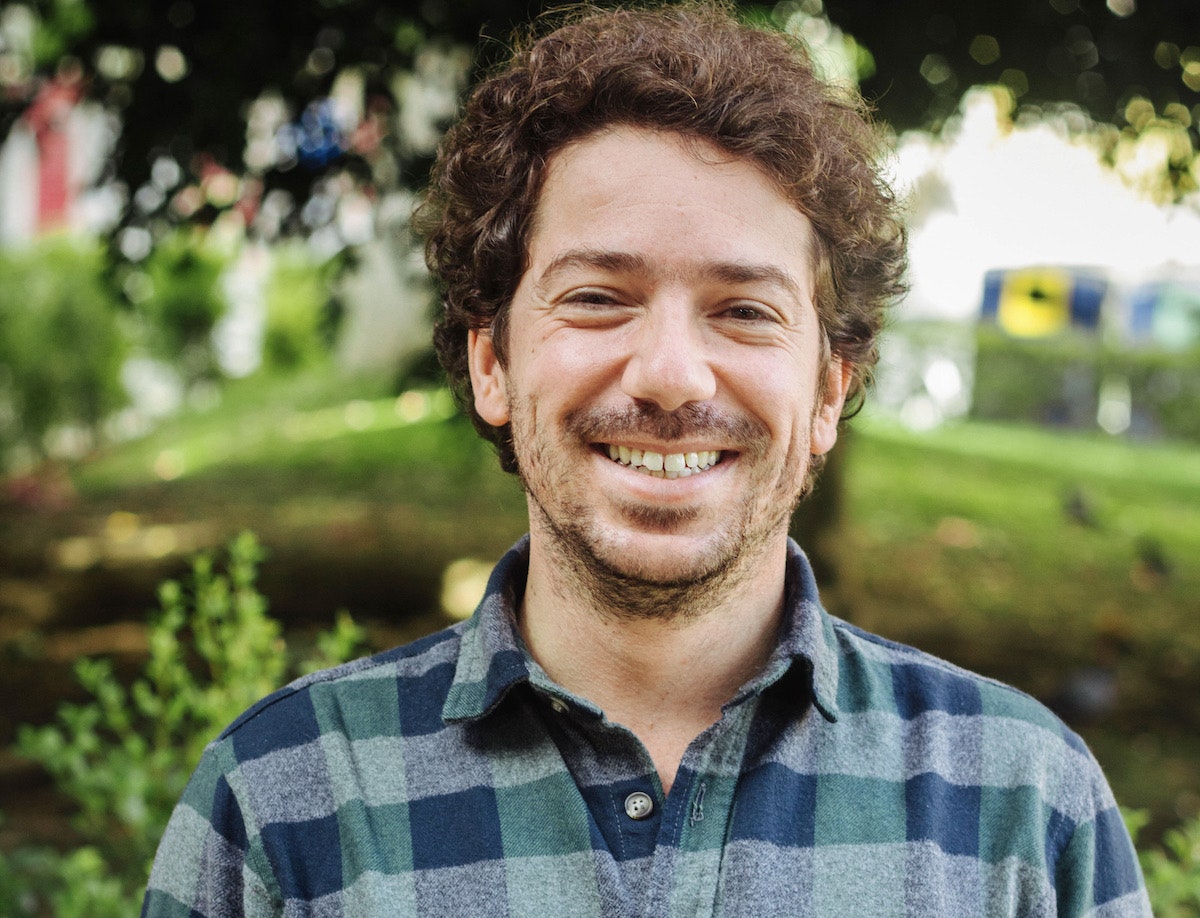 Omocom (portfolio)
45% of greenhouse gas emissions come from the production of goods, most of which are under utilised in their lifetime. Take a drill, for example, which sits idle in every household despite being used for an average eight minutes over its product lifecycle. Omocom's insurance solutions make renting as easy as buying and allow businesses and consumers to better utilise products during their lifetime. I love how it is harnessing technology and data to insure products based on rental relationships (and more accurately price them) instead of basing insurance premiums on the values of the asset (regardless how long or what for are they used).
Sylvera (non-portfolio)
Carbon offsetting is an opaque world which currently does not differentiate the range of offsetting options according to quality criteria. Sylvera is bringing transparency to this world with its web application, which offers detailed information about all types of carbon offsetting initiatives and solutions with real time data about [a company's] performance. The independence of its business model is interesting, as well as the focus on nature-based solutions which are fundamental for sustainable and solid carbon offsetting.
For more on offsetting carbon, check out the startups capturing carbon here.
Vanilla Steel (portfolio)
...the steel industry is one of the 'dirtiest' in the

world.
Vanilla Steel is an ecommerce platform facilitating the transaction of non-prime steel [excess steel produce] between suppliers and buyers, generating revenue through the sale of non-prime steel. I find it interesting because it taps into a huge market opportunity in a sector that is ripe for disruption (the European non-prime steel market is worth €9bn in annual gross merchandising value) with asymmetrical impact upside — the steel industry is one of the 'dirtiest' in the world. I love the fact that Vanilla Steel is using simple and lean ecommerce platform features and putting them to use in an industry that can make a sustainable dent on climate change.
Cecilia Manduca — VC investor at Talis Capital
Talis Capital is a London-based VC firm focusing on startups in a range of sectors from late seed to Series B.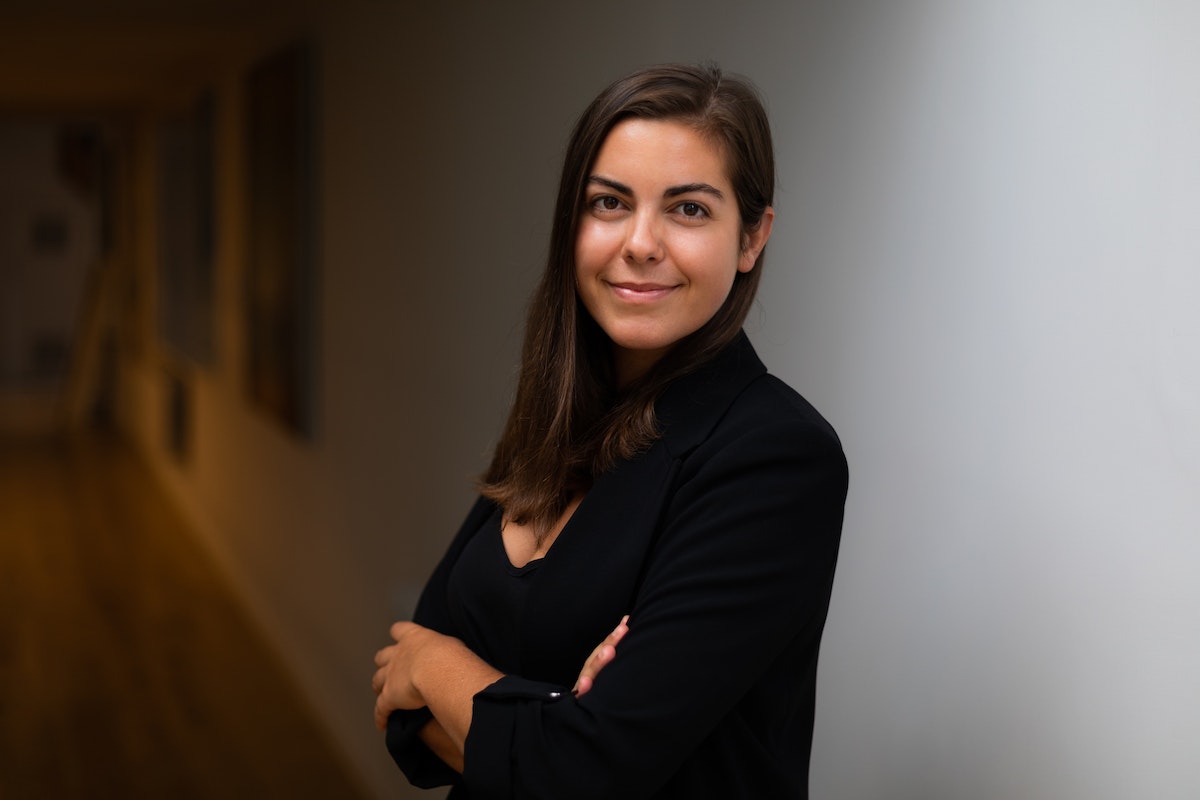 Ecologi (non-portfolio)
Ecologi is creating a new standard for climate tech startups. It helps businesses and consumers offset carbon emissions through a monthly subscription service. Ecologi then uses these subscriptions to invest in certified carbon emissions programmes. In an era where greenwashing is unfortunately becoming increasingly commonplace, Ecologi goes above and beyond to ensure complete visibility at every step of the carbon offsetting process: you can go to its website and see its revenue, numbers of subscriptions and pretty much anything you'll want to know before investing in a subscription.
LettUs Grow (non-portfolio)
The food supply chain is usually very long and there's typically very little customer transparency on the journey that produce has made to get to them. LettUs Grow's tech-driven approach to vertical farming — a soil-free method by suspending plants in the air — is scalable, eliminates the lengthy food supply chain and provides complete visibility to consumers about where it came from. I can really see it disrupting farming virtually anywhere — from urban environments to traditional greenhouse farms, as well as remote locations where some produce may be typically harder to grow.
Read more about Europe's vertical farming startups here.
Oxwash (non-portfolio)
Oxwash has built washing technology to improve the overall efficiency of the laundry process, and uses a fleet of electric cargo bikes to pick up and deliver laundry. The company's founders have engineering backgrounds (Kyle used to work at NASA) which enabled them to re-engineer the entire laundry process. It recovers water used from rinse cycles, saving up to 60% of water consumption, and then uses a filtration process which inhibits the release of up to 95% of plastic microfibres in clothing that are known to pollute our oceans. The company has also developed technology that can assess how much laundry is in the machine, and then matches the quantity of biodegradable detergent needed accordingly.
Lucy Rands — investment manager at ETF Partners
ETF Partners is a UK-based growth stage investor focusing on energy, industry and smart cities.
Sust Global (non-portfolio)
Sust Global is an early-stage AI platform company, using geospatial data to provide climate intelligence to asset owners and investors. With climate change bringing more frequent extreme weather events with potentially catastrophic outcomes, understanding climate risk is essential for asset managers. We love the market pull on this one, as well as the dynamic founding duo, Josh Gilbert and Gopal Erinjippurath.
Keyou (non-portfolio)
Keyou is an engineering company that adjusts internal combustion engines to allow heavy vehicles to run on hydrogen. Hydrogen is obviously a big topic today, but most of the focus has been on fuel cells. What I like about Keyou's approach is its pragmatic view on getting hydrogen to market. By offering a cheaper solution that slots into existing systems and vehicle designs, manufacturers and fleet owners can adopt hydrogen sooner and Keyou can scale quickly.
DeepSea (portfolio)
A Greek startup that has built an AI-based software platform for optimising the routing and maintenance of ships. Maritime shipping is one the largest industries in the world, with 80% of all goods carried by a ship. The industry is also one of most polluting, but regulators and stakeholders are working quickly to make it more sustainable. DeepSea delivers a key part of the solution, enabling shipowners and charterers to track their emissions, and reduce them through improved operations and routing. We love the scale of potential emission reduction, as well as the founders who are from Greek shipping families and have a deep understanding of the industry.
Tomer Strikovsky — investment manager at ETF Partners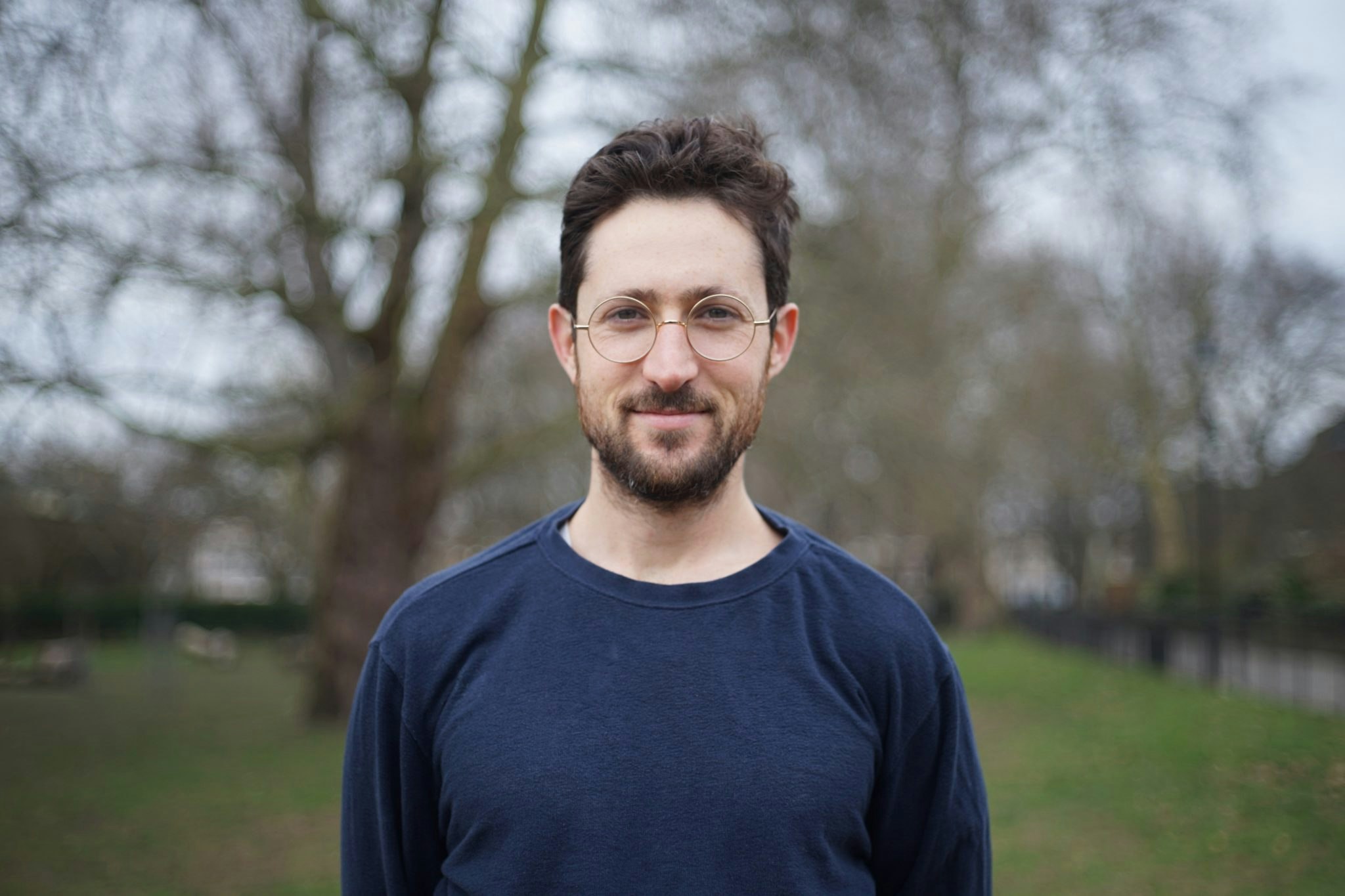 Onto (non-portfolio)
An EV monthly car subscription with no long-term commitments. Very quietly Onto is becoming a major UK player in the space. This is the first fully electric car subscription — sustainable and digital from the ground up. We love the product offering and how the company is addressing these two major trends (the move from car ownership and the shift towards EV). The management team comes from within the automotive industry and are incredibly driven to change it.

Very quietly Onto is becoming a major UK player in the

space."
The Modern Milkman (portfolio)
The Modern Milkman (TMM) is a company to watch out for this year. TMM delivers convenience groceries in returnable packaging and zero plastic. The business grew more than 10x in 2020, and we foresee that hyper-growth will continue this year as well. We believe that TMM will change how we consume food, and we continue to be impressed by the company's sustainable commitments. The company's founders are fantastic operators and incredibly driven to eliminate single-use plastic in grocery shopping.