Despite most of the world having now reopened from lockdown, consumers are still shopping online. The UK, for example, saw its online retail spending grow by 63.2% in 2021.
And there's no sign of it slowing down: Checkout.com's recent State of Retail report found that 74% of European consumers aren't planning to reduce their online shopping habits.
Supply chains are struggling, however. Not just from one-off incidents like the Ever Given container ship snarling up global trade when it got stuck in the Suez Canal last summer, but from ongoing challenges around city congestion and pledges to reduce emissions.

Enter the startups working to make supply chains run as smoothly as possible. Five European investors focused on logistics gave Sifted their insights on which (non-portfolio) startups they think are cracking today's complex supply chains. 
Florian Reichert, managing director and partner at Picus Capital
Picus Capital is an early-stage tech investment firm based in Munich. Its logistics investments include London-based digital freight forwarder Zencargo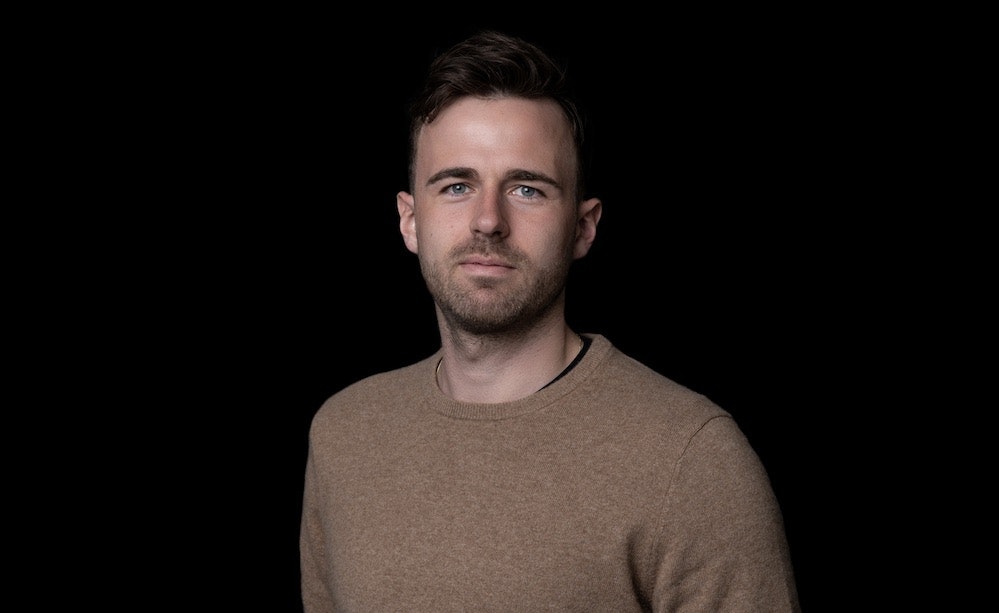 cargo.one — Germany
With more than a third of the global trade value being transported by plane, it's crucial to have processes that ensure cost efficiency, optimal route planning and therefore more sustainable operations. Cargo.one streamlines these operations for airlines and freight forwarding companies using real-time data. We have seen players like Flexport and Zencargo succeed with a more holistic approach while cargo.one, with its targeted focus, successfully attracted the world's leading airlines and accredited freight forwarders as their clients. The company is therefore strongly positioned to build the leading global operating system for air cargo. 
Total raised to date: $62.8m
Sourceful — UK
We see great potential in solutions contributing to more transparent supply chains and democratising access to rigorous impact assessment information. Sourceful is one example of this. The company offers an end-to-end sourcing and supply chain platform with the mission of making global supply-chain sustainability a reality. It leverages comprehensive data sources to assess the sustainability impact of products. This allows businesses of all sizes to make better-informed decisions based on real-time information and rigorous methodologies. Sourceful provides a full-stack solution by providing a marketplace for pre-vetted products, establishing a universal assessment standard for suppliers and buyers and intelligent inventory management services.
Total raised to date: $12.2m
Cristobal Alonso, global CEO of Startup Wise Guys
Startup Wise Guys is a B2B Software accelerator based in Estonia. Its logistics investments include Vilnius-based delivery startup Ziticity and Latvian B2B on-demand delivery platform Zeew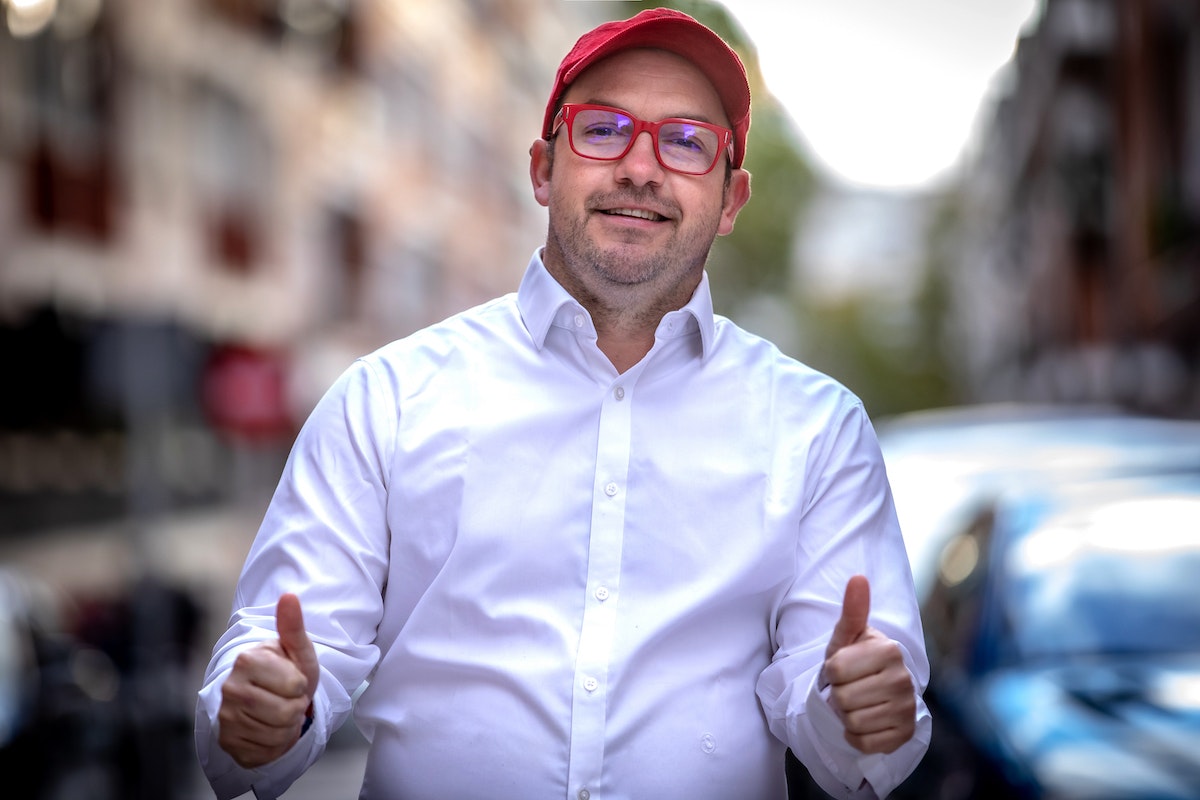 Sixfold — UK
The Sixfold platform enables the world's biggest companies, carriers and customers to get accurate ETAs and monitor shipments in real time. It is integrating transport management systems, truck telematics, mapping data and predictive analytics with AI capabilities, which is quite a unique approach and allows supply chains to perform with much higher potential. It is already working with some of the world's largest businesses, like Nestlé, Knauf and Saint-Gobain.
Supply chain issues are going to become major themes for startups and for the world in general, and we really like where these guys are jumping in. The team seems to be good at thinking around corners, and there is potential here to squeeze more productivity from the supply chains we currently have. These issues touch on everything but also have huge potential on sustainability. 
Total raised to date: Bootstrapped
Delivers.ai — Turkey
The startup develops autonomous delivery vehicles for food and grocery deliveries from shops to doorstep, combining state-of-the-art, next-gen navigation technology with an appealing design. Delivers.ai's four-wheel autonomous vehicles work with a central fleet system and aim to provide close-range delivery services to various platforms through its autonomous robotic vehicle network. Delivers.ai is running pilots with global ecommerce and delivery companies such as Spain's Glovo.
This team is building futuristic services that we want to be part of. It's very cool stuff and it feels like a very new idea yet very familiar. We think this is really going to take hold. Last-mile startups are also incredibly exciting because there's so much room for development in this sector and so many different ways to go about making improvements. 
Total raised to date: Unspecified amount in an early VC round in January 2022
Navlungo — Turkey
Navlungo provides logistics finding, purchasing and management services to exporters, importers and those who sell products abroad on marketplaces such as Amazon and Etsy. Also, Navlungo, which offers the most suitable options to those who want to export with recommendation algorithms, enables individuals and institutions to receive offers on logistics quickly. So far the startup has helped serve 500,000 people and more than 8,500 businesses.
We're always on the lookout for businesses that help other businesses be better. Navlungo is certainly one of those, and they've achieved incredible traction in a very short time. Looking at the details of what they do and how important logistics are, this traction should be no surprise!
Total raised to date: N/A
Hamish Law — investment associate at Eka Ventures
Eka Ventures is a London-based VC firm that invests in sustainable consumer technology. Its logistics investments include London-based zero emission parcel delivery startup Hived.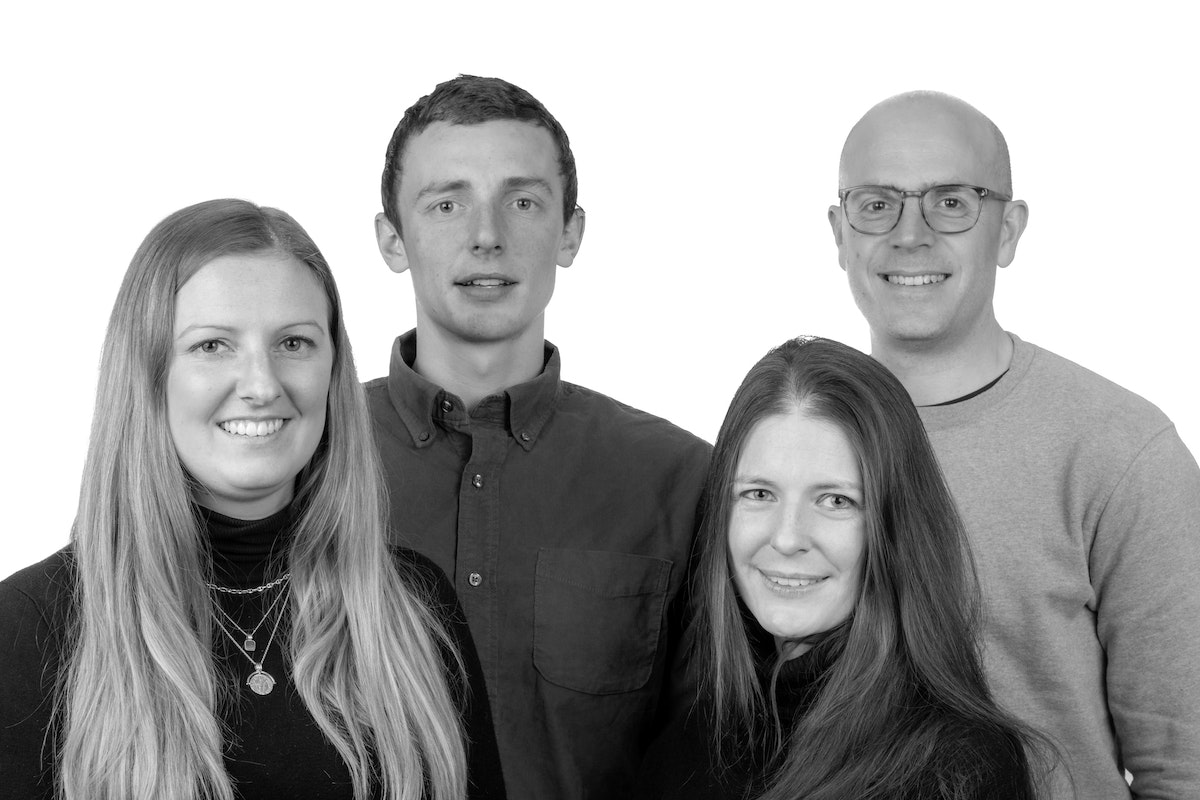 Materra — UK
Materra has developed a closed-loop farm system that increases the yield of organic cotton by 4x compared with current methods while using 80% less water, zero pesticides and producing 30% less CO2. Its tech stack allows it to redefine the cotton supply chain, improving the efficiency, quality and provenance of a material that accounts for 16% of global pesticides and can use up to 10,000 litres of water per kg produced.
We were impressed that the Materra team have designed a system that adds value at all stages of the supply chain. At one end, local farmers benefit from increased profitability and guaranteed yield. On the other end, brands benefit from better quality materials and increased provenance. We also liked how the system can be deployed in non-arable land, which is particularly important as climate change increasingly squeezes farmable land stock.
Magway — UK
Magway is developing an all-electric, zero-emissions delivery system through magnetic trains in pipes (think Hyperloop for parcel delivery). They can deliver the equivalent of 3,000 articulated lorry loads through a single 1m diameter pipe every day. To get a better understanding and a sneak peek into the future, check out its website.
We're strong believers that there is a massive opportunity to increase parcel delivery efficiency and reduce its carbon footprint through data and electrification. This is particularly important in light of the rapid growth of ecommerce, hence our investment in Hived who are doing just that. Magway's bold vision for disrupting the logistics paradigm is really exciting and represents the level of ambition we look for in founders.
Total raised to date: Raised an £812k seed round in March 2021, investors were unspecified.
Oliver Finch, investment partner at Maersk Growth
Maersk Growth is the corporate investment arm of Danish shipping giant Maersk. It's logistics investments include Swedish electric trucking startup Einride, Berlin-based digital supply chain platform Forto and London-based logistics platform 7bridges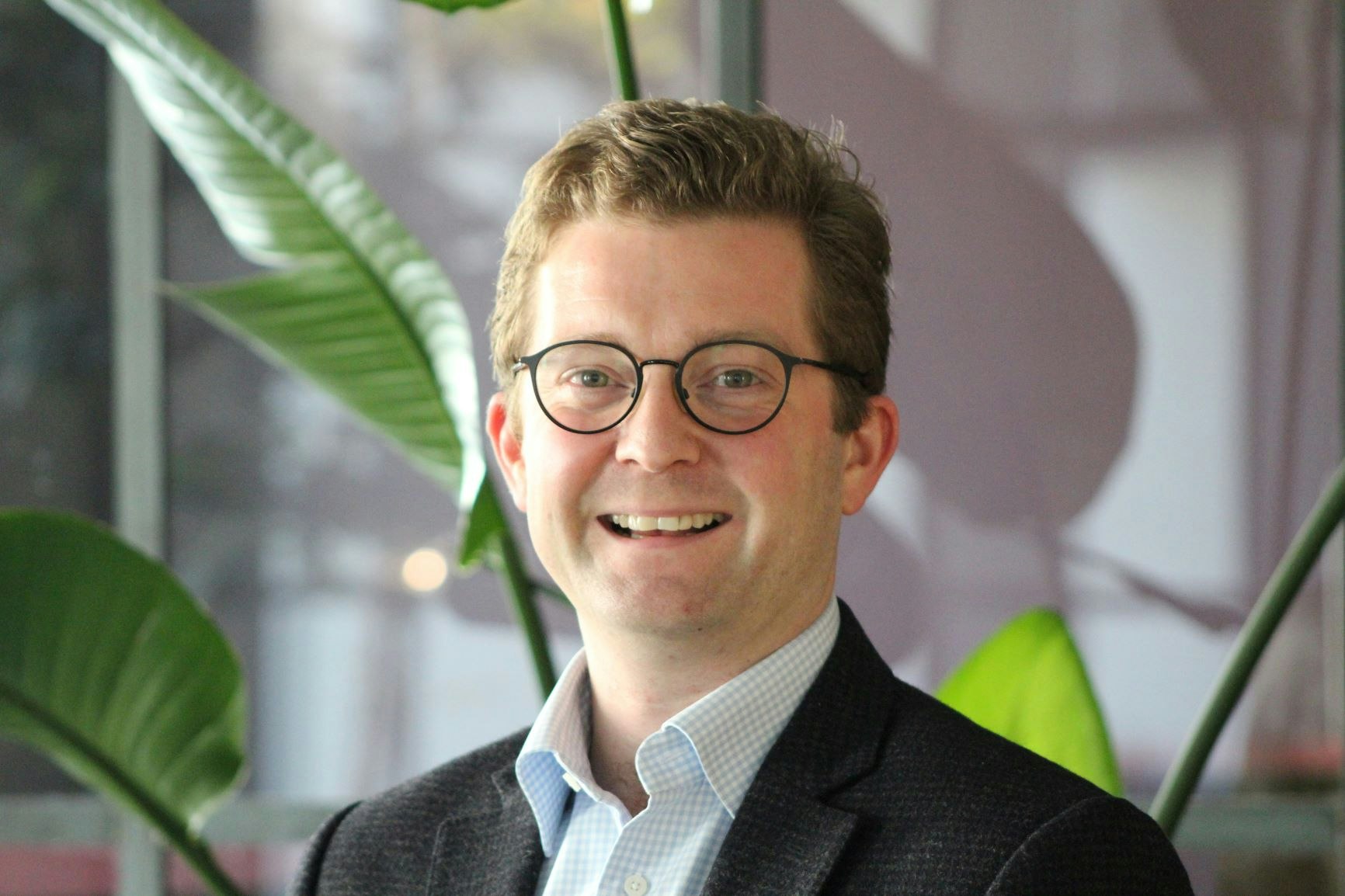 Vector.ai — UK
Vector.ai believes that a company's employees should spend their time on the things that make a difference — and less time on admin tasks related to the supply chain. Vector is streamlining documentation and data management, and workflows for stakeholders involved in shipping and trade finance. Vector starts with the idea that logistics is about information flows. It uses a variety of technologies and process management to allow individual stakeholders and actors in that chain to monitor, manage and engage with suppliers, customers and operators.
It is invigorating to see startups that really understand and engage in an industry and have the ability to improve on the existing processes. In a large part of the world paper documentation is still very present, so finding ways to ingest, manage and utilise data in a way to improve the efficiency and effectiveness of these processes can really benefit the supply chain without having to change the future entirely.
Total raised to date: $14m
Luca Martinelli, partner at btov partners
Btov partners is a European VC firm focused on early-stage investments in digital and industrial technology companies. Its logistics investments include Tel Aviv-based drone delivery service Flytrex, Berlin-based online shipping cost calculator Coureon Logistics and Berlin-based logistics startup Seven Senders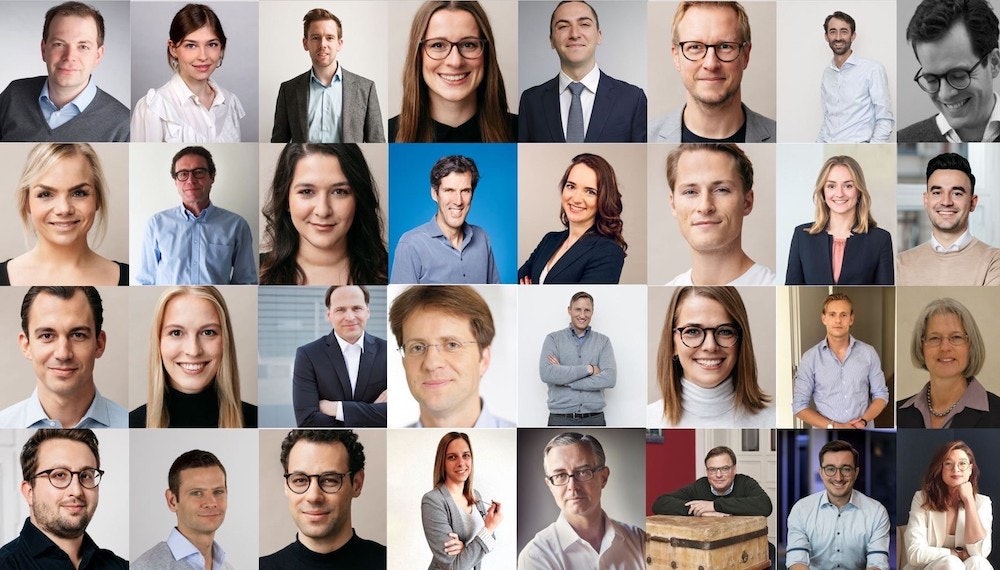 Adnavem — Sweden
Adnavem provides a digital platform that connects cargo owners directly with logistics providers across the globe. The platform cargo owners to build a bespoke digital supply chain and automate processes. 
Traditionally, freight forwarding has suffered from a lack of transparency and from multiple layers of middlemen, with cargo owners and logistic providers rarely interacting directly. Besides this challenge, the industry has also experienced little in the way of digitalisation, with analogue processes and ways of working dominating. Hence, cargo owners suffer from inefficiency, lack of control and a high price point due to margins for each middleman. Adnavem's solution enables effective collaboration between cargo owners and logistic providers. Thanks to new forms of collaboration, disintermediation and end-to-end automation, Adnavem is well-positioned to bring more transparency to the logistics ecosystem.
Total raised to date: $4m round in August 2020, plus two undisclosed rounds from Volvo Group
CarbonCloud — Sweden 
CarbonCloud is a science-based SaaS platform that allows  food producers to assess the climate footprint of products and production processes. 
The market timing is right for a product like Carbon Cloud's, as brands are increasingly trying to understand CO2 emissions and their impact on the environment across their supply chains. Both regulatory requirements and customer expectations are changing too. Especially on the customer side, awareness of "climate-friendly" nutrition is becoming mainstream. 
Most carbon footprint tools handle either the data gathering and data intelligence part of the equation or the consumer-facing labelling (which is often based on external data). Carbon Cloud's approach to cover both could prove to be very smart, as it allows the company to become the leading provider of relevant data and information for both brands themselves to discover the carbon footprint across their supply chain and use this information for marketing purposes for end consumers.
Total raised to date: $1.2m
Connor Bilboe is Sifted's editorial assistant. He tweets from @connorbilboe and is the coauthor of our sustainability-focused newsletter, Sustain. You can sign up here.
This article was updated on February 23 to change Carbon Cloud's location to Sweden.