Corporate venture capital (CVC) is a widely misunderstood and mistrusted category of venture capital, regardless of where you are in the world. Amongst entrepreneurs, it has a reputation for being fickle and coming with onerous strings attached. In theory, corporate venture capital is a good things for startups. They get funding to launch their business or support their idea, and they get a powerful industry ally with valuable experience and know-how. In practice however, corporate venture capital is far from as straight forward as it sounds in theory.
Still, advocates for corporate VC investments say that the big corporations are getting better at working with startups. And if you look at the numbers – big corporates invested more than $50bn last year into startups, compared to $36bn in 2017 – it seems that corporate venture capital is here to stay, as an important part of the startup funding mix globally.
Read more: 8 rules to making corporate partnerships with startups work
What does corporate venture capital look like in Europe?
When it comes to Europe and corporate venture capital, Europe is no exception. Some of the leading names in European business —  from Bosch to Barclays — use large venture investing arms to stay on top of innovation, and to seek out new opportunities. 
A glance through the portfolios of the top corporate investors reveals investments in N26, GetYourGuide, Bolt (formerly Taxify), iZettle, Lyft and Monzo – all startups that have disrupted their respective industries, pushed the boundaries for what corporates believe possible, and delighted their customers.
As an entrepreneur however, it's not easy to know which corporates actively invest in startups, what they are looking for or how to pitch to them. That's why we poured through the data to give you a comprehensive guide, to help you on your quest to secure corporate venture capital funding.
We used data from Dealroom, looking into the top European corporate investors by number of rounds they participated in over the past year, and their total lifetime volume.
Represented in the list are a number of sectors from finance and insurance; to pharmaceuticals and energy. We explore their investment focus, activities, and the teams who run them.
Caveat: this is a list that we want to build. As we find more data or encounter new corporate VCs, we'll add them to the list. Is your corporate VC firm not here? Are you a founder with experience of any of these corporate venture capitalists? Let us know at hello@sifted.eu. 
Sifted Newsletters
Sifted Newsletter
3x a week
We tell you what's happening across startup Europe — and why it matters.
Allianz X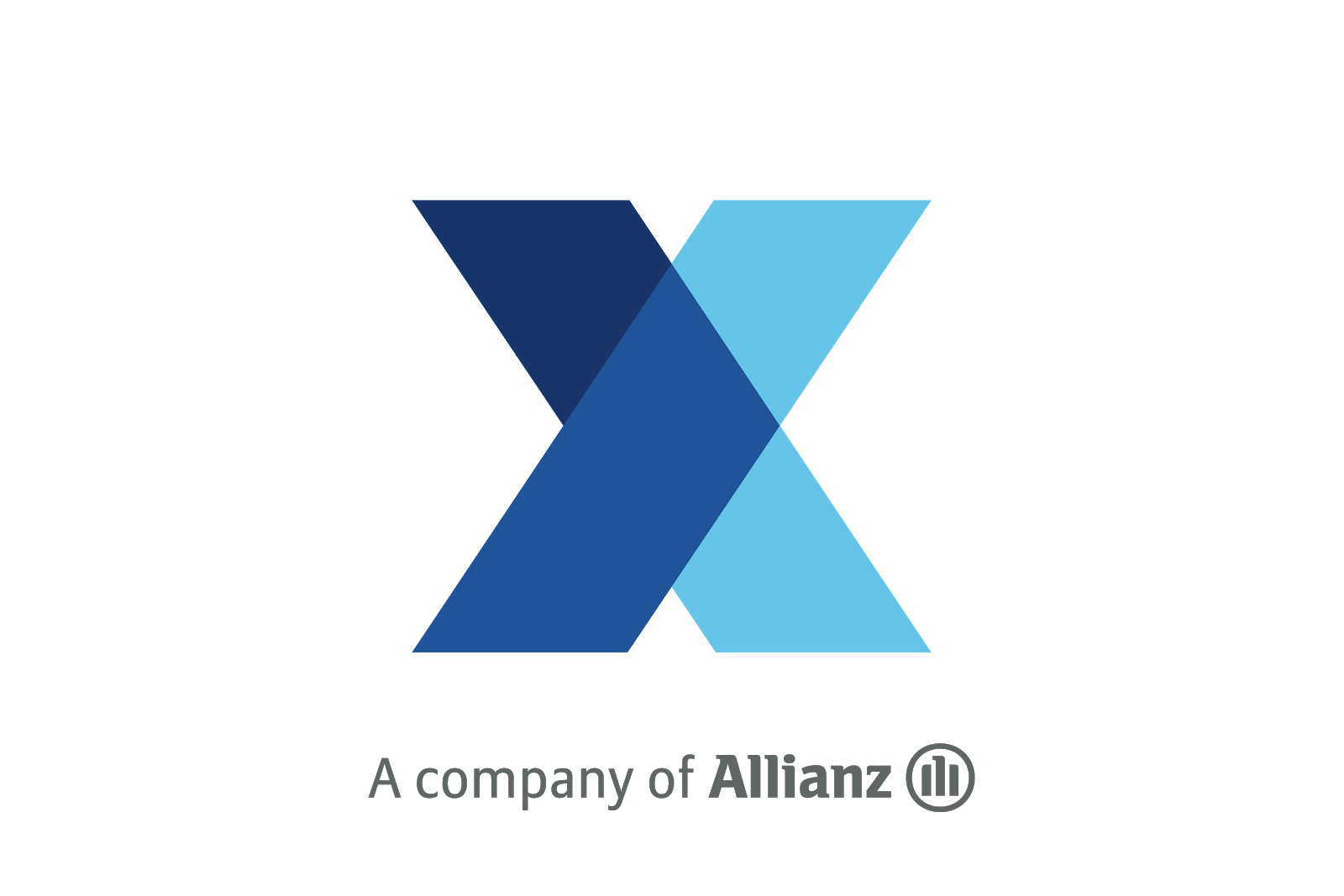 Allianz X was launched in 2016, as the investment arm of the 129-year-old global insurer Allianz. This corporate VC focuses on digital growth companies part of the broad insurance ecosystem. While they are located in Munich offices in Germany, the fund's investment focus is global, with a focus on fintech, health, mobility, data and cybersecurity verticals. With 15 current direct investments across 5 different continents, Allianz X  focuses their €1 billion total fund on Mobility, Connected Property, Connected Health, Wealth Management & Retirement, Data Intelligence & Cybersecurity. 
What is the distinguishing factor of Allianz X?
"Our entrepreneurial culture allows us to take risks, persevere when accomplishing tasks, collaborate with others and be held accountable for our actions. We invest in companies that share our values and have dedicated resources that ensure our mutual growth through collaboration."
Notable investments: 
Startups invested in include the emerging market microinsurance company BIMA, Asian ride-hailing unicorn Go-Jek, the American capital marketplace C2FO and the German challenger bank N26.
Team:
CEO Dr Nazim Cetin, who sits on the board of American Well and N26, leads a team of 29 of which 11 are female-presenting. 
 AXA Venture Partners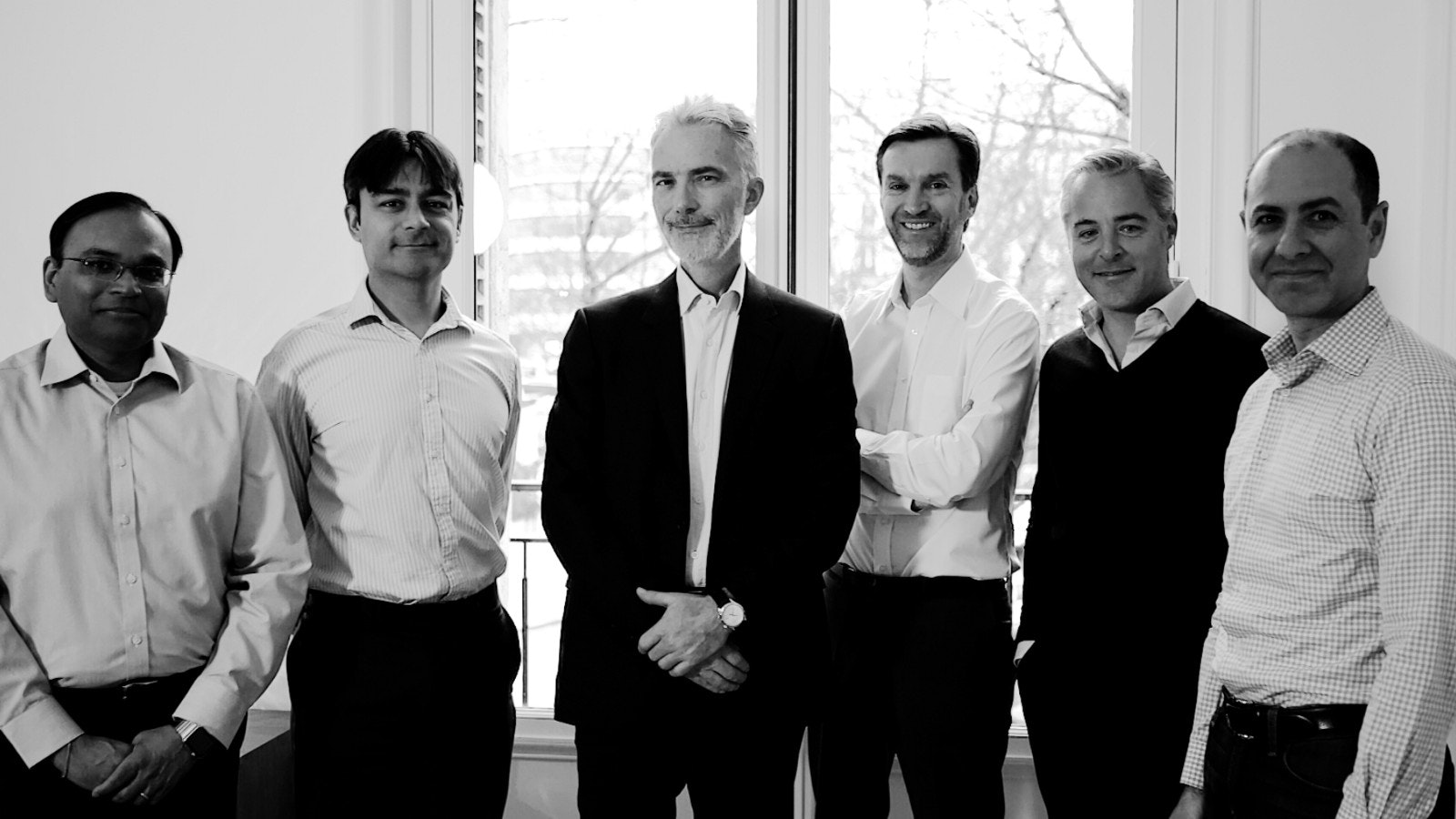 The investment arm of the French multinational insurance firm AXA Venture Partners (AVP) invests from seed through growth equity in companies innovating in the sectors of enterprise software, fintech, consumer tech and digital health, as well as other technologies relevant to insurance and asset management. Investing globally, AVP manages $600M from 5 offices in Paris, London, New York, San Francisco and Hong Kong. 
What is the distinguishing factor of AXA Venture Partners?
The relationship with AXA makes for unique access for portfolio companies to some of the world's top risk managers, data scientists and financial advisors, as well as access to AXA's network of 107 million potential customers across 64 countries. 
Notable investments: 
Companies in AVP's portfolio include Lyric, Contrast Security, Agendia and SecurityScorecard.
Team: 
Managing Partner François Robinet leads a team of partners leading the various international offices of AVP and a staff of 13 of which 3 featured on the company website are female-presenting. 
HQ City: London, UK
Sub-Organization of: Barclays
Sector: Finance
Notable investments: Uber, Square, Zayo, Blippar, Brex
What they say: "The banking industry is at the tail end of mass restructuring", chief executive Ben Davey told FinTech Insider. "The next round of challenges is all about the march of technology: the extent to which current and emerging technologies are challenging existing business models, and the different ways the banking industry can take on the new opportunity and revise their strategies."
Barclays UK Ventures (BUKV) is on a mission to accelerate the future of banking – combining emerging technologies with intuitive design to make customer engagement more personal and relevant. The focus is on two central themes: connecting communities and building new business lines across financial and non-financial propositions. BUKV was created in April 2018 in recognition of the challenges of the outside market and the great advances that many companies are demonstrating.
Fund focus:
1) Accelerate the growth of new business lines within the bank.
2) Develop new customer propositions around major areas of disruptive technology such as AI, blockchain and robo-advice.
There is more infomation in this video here.
Team: The chief executive is Ben Davey, formerly Barclays head of group strategy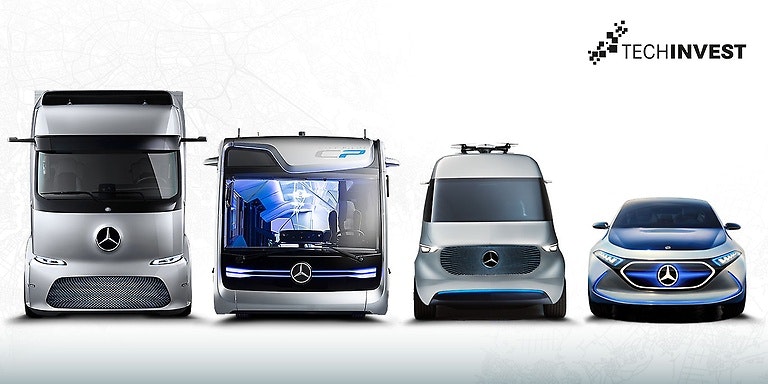 Daimler Ventures invests in companies from the vehicle multinational's corporate headquarters in Stuttgart, Germany, and the team operates worldwide with further hubs in Silicon Valley, Beijing and Tokyo."In addition to traditional product areas such as cars, vans, buses, and trucks,
the investment team also focuses on automotive related services, new mobility solutions and services" says the company. Daimler are "always on the lookout for innovative companies and technologies — globally and 'stage-agnostic'". Their investment strategy concentrates on startups and established companies which focus on the following areas: Connected transport, Autonomous vehicles, Shared & Services (such as carsharing or ridehailing), Electric mobility, and FinTech/InsureTech.
What is the distinguishing factor of Daimler Ventures?
"We combine the best of three worlds: strategic and venture investment as well as strategic M&A out of one team and with very close link to the Daimler organization ensuring great access to all operational Daimler units for our portfolio companies."
Notable investments: 
Daimler invest widely from travel disruptors Bolt to audio startup SoundHound. Their portfolio includes notable companies such as What3words, Sila Nanotechnologies, Proterra, Chargepoint, Via, Turo and SK Gaming.
Team: 
Heading up Daimler's Venture team is Christian Herrmann who leads a team of 7 of which there are zero female-presenting members on their website.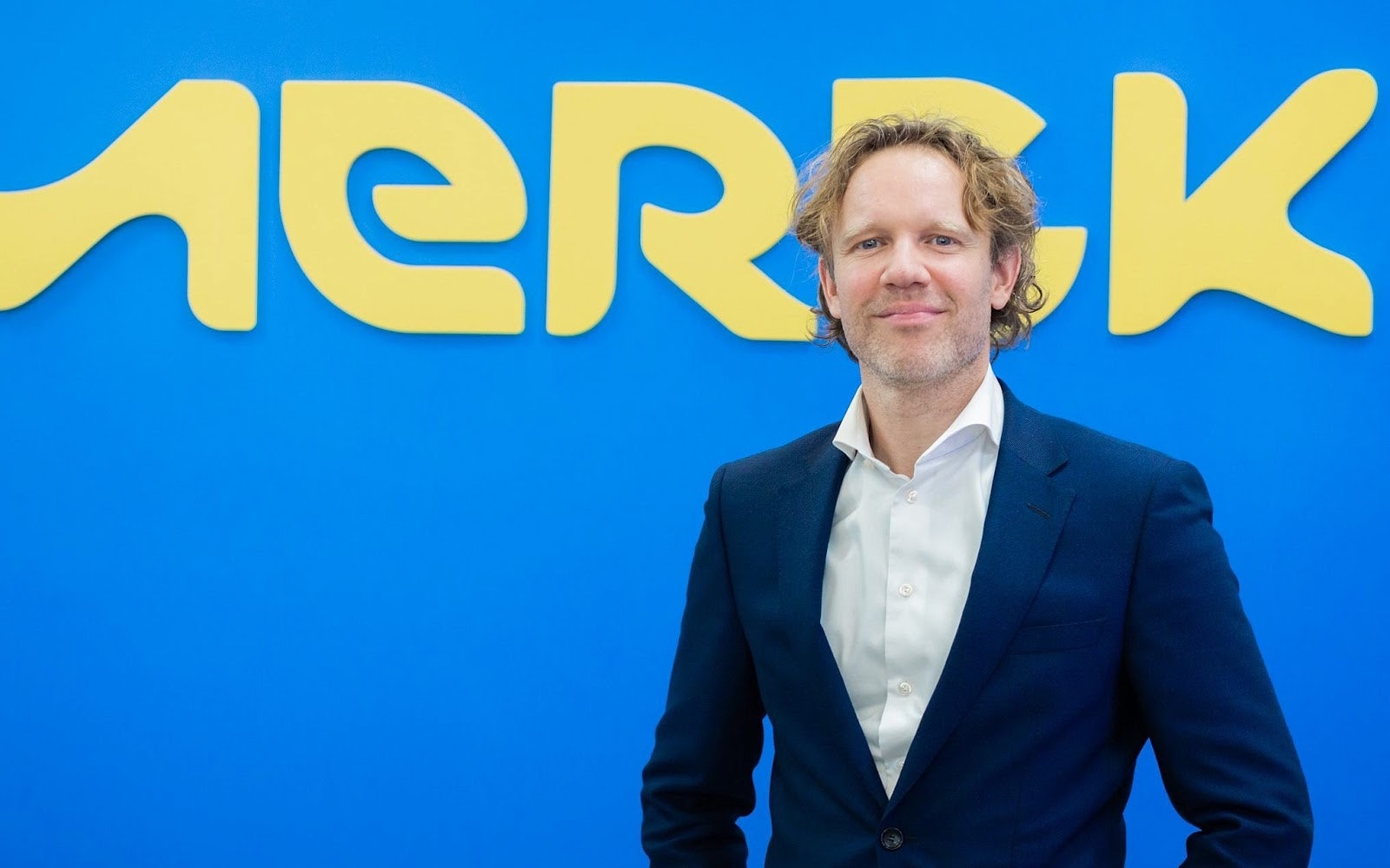 Pharmaceutical giant Merck's roots reach as far back as 1668 but their venture capital arm M Ventures is investing to push the edge of what's possible in healthcare, life sciences, advanced materials and beyond. What started a decade ago with 2 employees and a €14 million pot to spend on healthcare startups has become today a global investor located across Amsterdam, Boston, Tel Aviv and Darmstadt with €300 million to invest in "companies that are disruptive for any industry" says Senior Vice President and Managing Director Jasper Bos. The fund has the mandate to invest in four sector-focused areas including Healthcare, Life Sciences, Performance Materials and New Businesses. 
What is the distinguishing factor of M Ventures?
"The world of science is moving towards a convergence of various disciplines, our distinction is in our ability to actually invest in almost any type of science or technology that is out there, and to transcend the traditional borders between medicine, biology, chemistry, material sciences and I.T.," says Bos
Notable investments:
Innovative transport startups such as Bolt (formerly Taxify) and Grin Scooters have furnished their portfolio over the years, alongside more health-oriented companies such as Prexton therapeutics and Padlock Therapeutics.
Team: Jasper Bos leads a team of fund managers focused on M Ventures' four strategic areas with an overall team of 30, of which 10 on their website are female-presenting. 
Global technology conglomerate Siemens created this venture firm in 2016 to invest in entrepreneurs who build companies that, in their words, "change the way people live and work.'' The name plays on the fact that Siemens was founded in 1847 and Next47 invests globally with European offices in London, Munich, Paris, Stockholm as well as Tel Aviv, Boston, Beijing and Palo Alto. CEO Lak Ananth describes Next47 as "more than a regular VC" with the link with Siemens "providing access to international markets, a global customer base, and incomparable technical experience, all of which we use to catalyze our portfolio companies' growth". Rather than look to raise successive funds from Siemens to invest with, Next47's approach is more similar to GV in that "there is no formal capital input", says Ananth, "we invest at the pace that we think is right". 
What is the distinguishing factor of Next47?
"Firstly, the vast majority of CVC firms don't operate as well as VCs because decisions are made too slowly by corporate leaders, we aren't like that, we move quickly. Secondly, we have customers, we can work with Siemens' huge global customer base. We can accelerate adoption across markets and partnering between startups and existing Siemens customers. Our team has one mission: to be a catalyst for growth."
Notable investments: Sennder, Claroty, Verkada and Fair
Team: 6 partners led by Lak Ananth, 1 of 6 partners are female-presenting, 5 out of 33 team members on their website are female-presenting.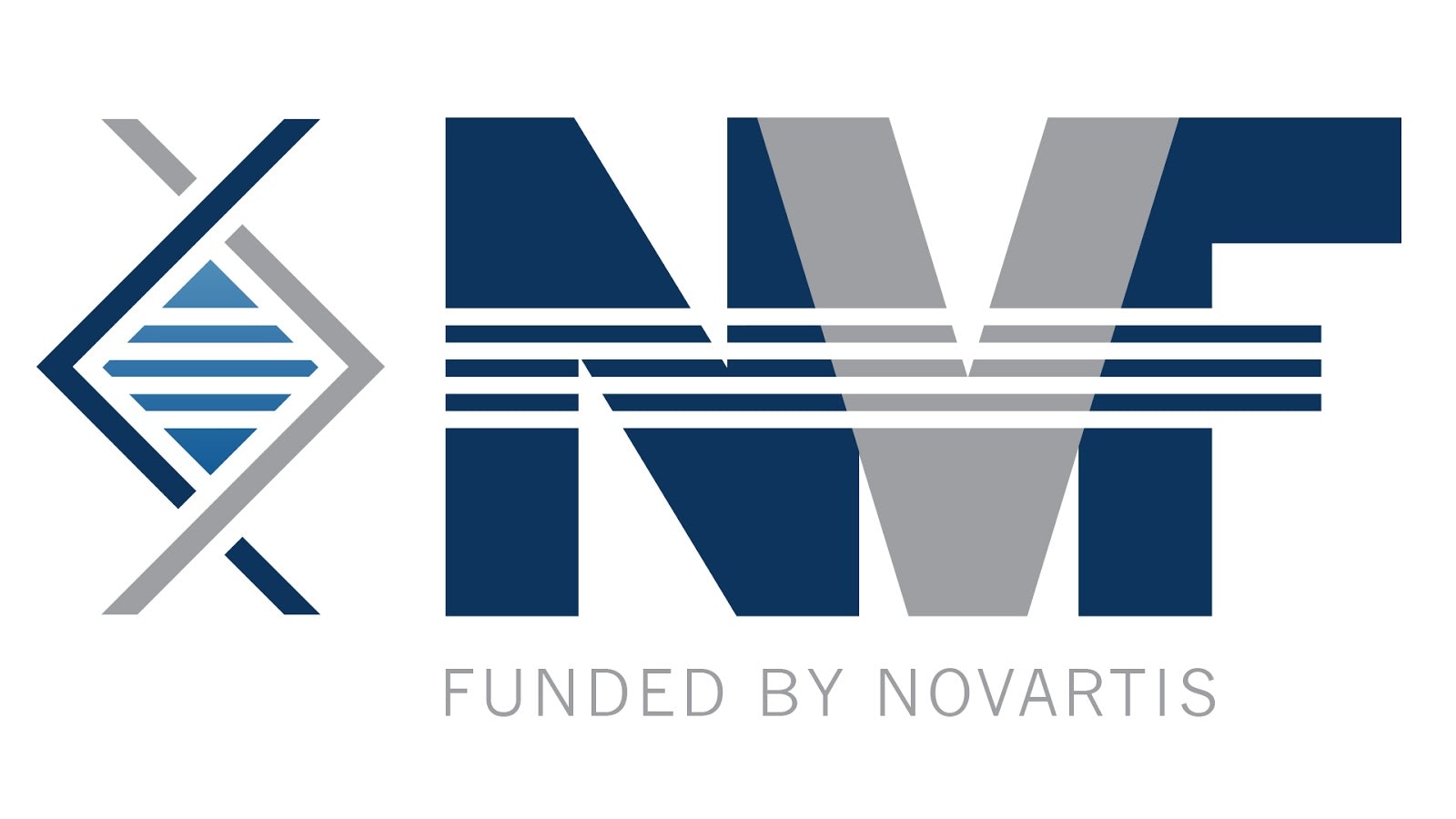 Multinational Swiss pharmaceutical company Novartis is one of the largest pharmaceutical companies by both market capitalization and sales and their venture fund has recorded one of the largest deal volumes of all time. The fund aims to "foster innovation, drive significant patient benefit and generate superior returns by creating and investing in innovative life science companies." NVF declares itself to be 'stage agnostic' and has engaged in the past with ventures from seed all the way to later-stage. With an investment focus in life sciences companies across Biotechnology/Biopharma, NVF operates a fund of $800 million in committed capital. 
What is the distinguishing factor of Novartis Ventures?
With expertise in healthcare and pharmaceuticals, NVF excels in the development of original therapeutics and platforms. In their investments, they prefer to search for unmet need, clinical impact, and novel proprietary science.
Notable investments: 
NVF has over 40 companies in its portfolio across North America, Europe, Israel and Asia, including unicorns such as Proteus Digital Health and Galera Therapeutics. 
Team: 
Dr Anja König is the Global Head of the NVF in Basel, leading a team of 12 staff members of whom 5 are female-presenting, while all of their board of directors and scientific advisors are male-presenting.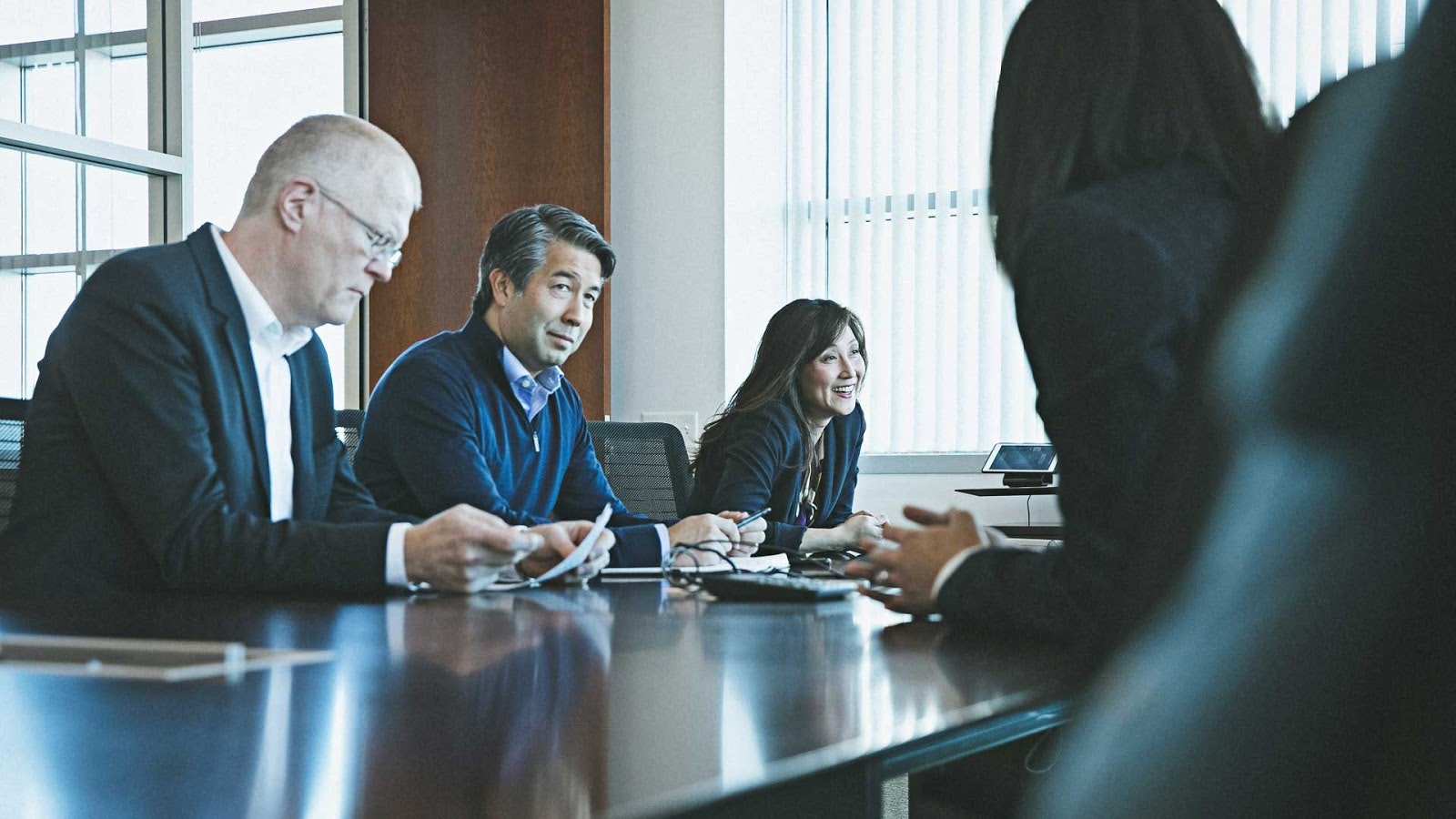 Novo Ventures is a life science investor, who aim to deliver knowledge, network, and capital to companies. Novo aims to invest in both private and public companies developing innovative drugs, medical devices and diagnostics from an open evergreen fund with Novo Nordisk Foundation as the only investor. Since 1999, Novo has established itself as a leading international venture capital partner in the life science area and has invested in companies in Denmark, Europe and North America. With offices in major global life science hubs in Copenhagen, London, San Francisco and Boston, they have invested €1.6 billion in 146 companies and successfully exited 52 of them – mostly through divestitures to large pharmaceutical and medical device companies, and through IPOs. 
What is the distinguishing factor of Novo Ventures?
While they are incredibly specialised in the areas of biotech and life sciences, Novo is also unique in the CVC area as their 'corporate' backer is the Novo Group funded by the Novo Nordisk Foundation. This international foundation, the largest in Denmark, focuses on medical treatment and research and links a huge network of experts and companies employing more than 50,000 people. 
Notable investments: 
Previous life science companies invested in include CoLucid Pharmaceuticals, Gloucester Pharmaceuticals, Galera Therapeutics, and ObsEva.
Team:
Managing Partners Thomas Dyrberg, who sits on the board of Galera Therapeutics, and Scott A. Beardsley lead a team of 25 of which 12 featured on their website are female-presenting.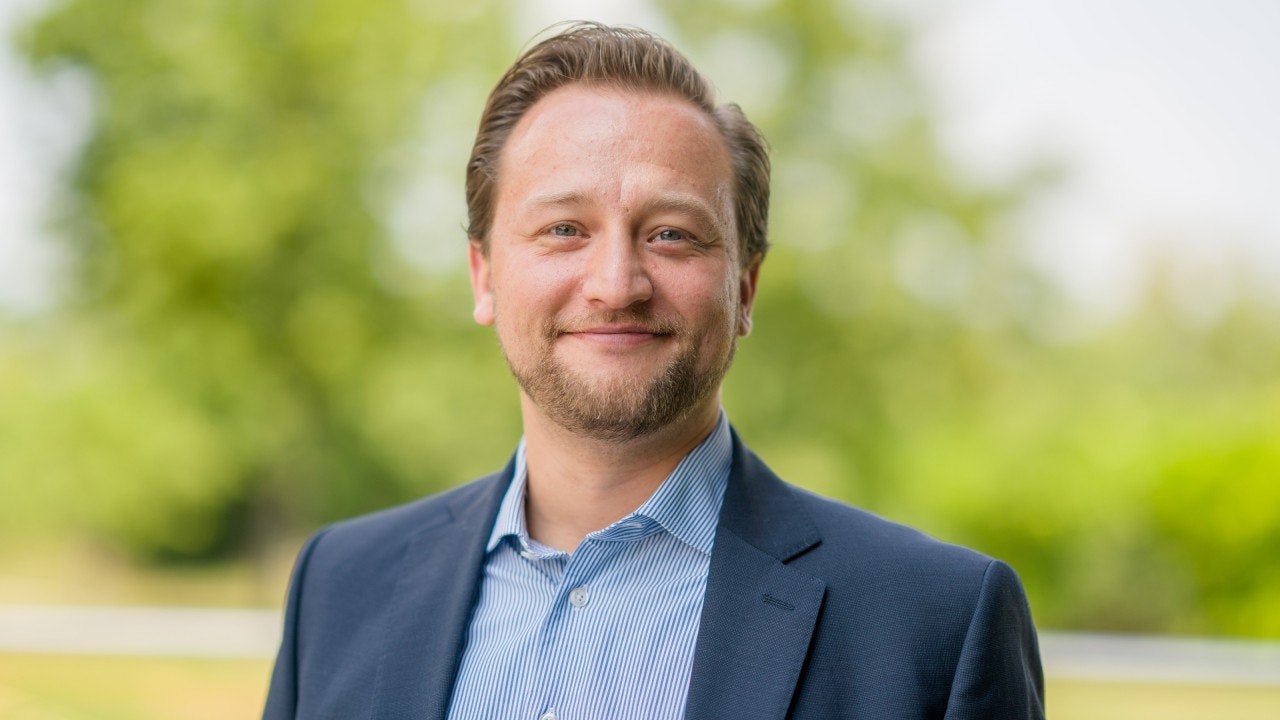 Founded in 2007 as the VC wing of the Bosch Group, Robert Bosch Venture Capital (RBVC) to invest in and build companies with the vision to shape the future of human living space, whether at home, at work or on the road. RBVC has offices in Stuttgart, Frankfurt, Tel Aviv, Silicon Valley and a new China office in Shanghai and invests globally. Investment Director Aron Bahnmüller told Sifted that "RBVC invests with strategic fit criteria to tick at the beginning of the process" with "a strong focus on looking at teams". The investors raised their fourth fund in February this year totalling €200 million, rising from their previous raise of €150 million in 2016.  While they aim to invest in companies with strategic relevance to Bosch, Bahnmüller says that "RBVC supports innovative companies when there is a pivot". 
What is the distinguishing factor of RBVC?
RBVC is an affiliate of the Bosch Group which itself is 92% owned by the Robert Bosch Stiftung, a charitable foundation which channels share dividends it receives to charitable work exclusively."It all comes down to the Bosh slogan 'Invented for life'" says Aron, "we are trying to find teams and technology that improves people's lives". 
Notable investments:
British unicorn Graphcore is the cherry on top of a portfolio including Movidius, AutoAI and Actility.
Team: Investment Directors Aron Bahnmüller and Ruslan Bekbulatov lead a team of 26 team members of which 10 on their website are female-presenting.
HQ City: Barcelona, Spain
Sub-Organization of: Sabadell
Sector: Finance
Notable investments: Red Points, CornerJob, Bud, Curve
What they say: Sabadell Venture Capital is the Venture Capital division of Banco Sabadell, whose main objective is to support startups in the early stages of life (seed capital, series A). We seek to be the financial partner of startups, be part of innovative and transformative projects and contribute to the revitalization of the entrepreneurship sector. (Venturecapital@bancsabadell.com)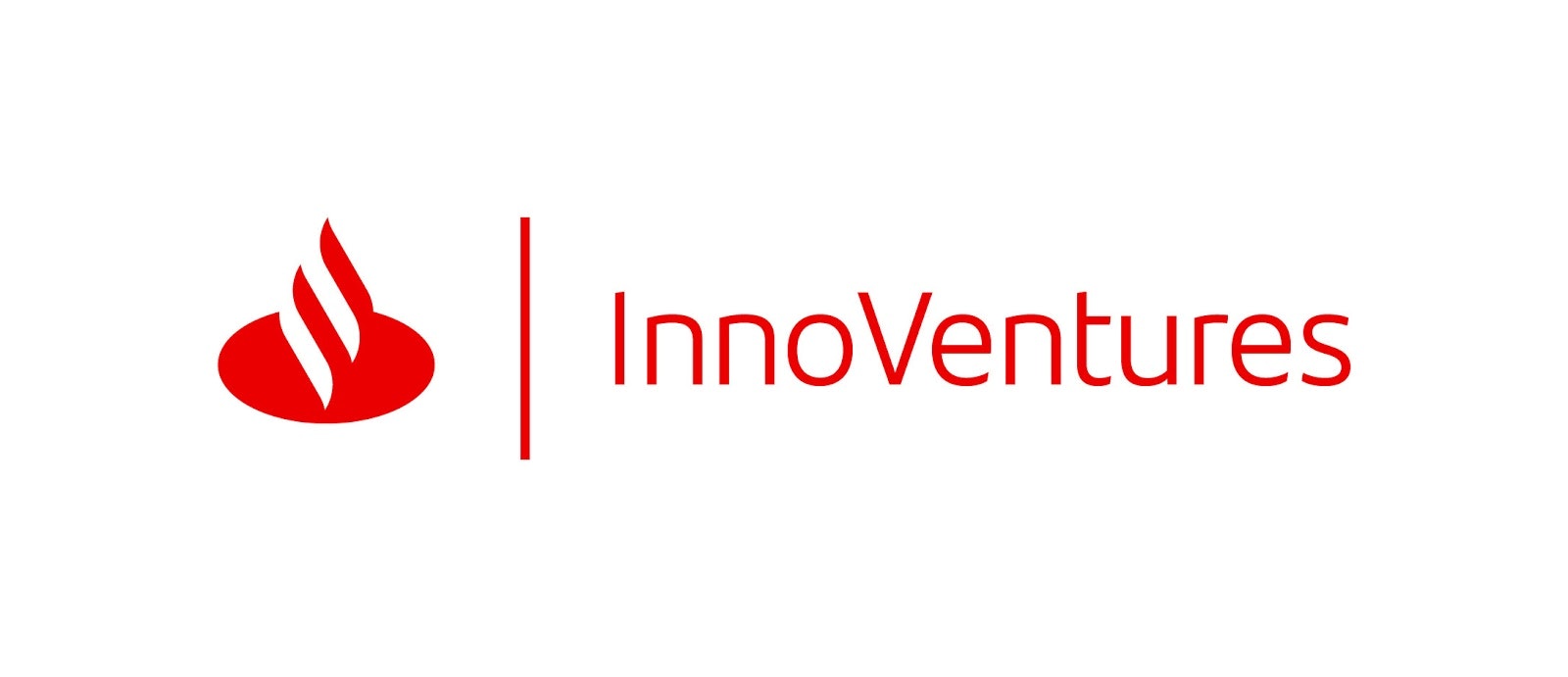 Spanish bank Santander launched their $100 million fund Innoventures in July 2014 aiming to "get closer to the wave of disruptive innovation in the FinTech space". While located in London, the fund has a global reach with a particular focus in Iberia, UK, US and Latin America, where Santander has a strong presence in 10 major geographies and serves over 100 million customers. While they keep an open mind to all areas of FinTech, they focus on five key verticals: Payments, Marketplace lending, e-Investment advisory, Client and risk analytics and Digital delivery of financial services. Flexible with size, Innoventures can invest as little as $100,000 or as much as $10M (or even more if they believe it's an exceptional opportunity).
What is the distinguishing factor of Santander Innoventures?
"We bring the strength and reach of the eurozone's largest bank by market capitalisation to your company. We provide true business expertise. We help you scale."
Notable investments: 
Fintech has been red hot in the last few years and Innoventures has invested in major players in the space including IZettle, Kabbage, Tradeshift, Creditas and Curve. 

Team:
Partner Manuel Silva leads a team of 3 members featured on their website of which all are white male-presenting.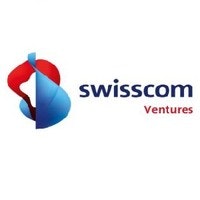 The venture capital arm of Switzerland's leading telecom provider has invested in 50 tech companies since 2007 from their offices in Zurich, Bern and Silicon Valley. Typically, they invest in 6-8 new companies each year for a total volume of $30-50m a year. Their strategy aims to invest 40% of their fund in telecom and I.T. infrastructure, another 40% in A.I., and 20% in Cybersecurity. "We focus on the USA, Europe and Israel as most promising clusters," says the fund, which typically prefers "Series A investment rounds". The link to Swisscom provides invested companies with access to key experts from the parent company, thousands of customers in Switzerland and connections to key industry executives. Their latest fund size of €176m, as of December 2018, will be used to invest in companies both in Switzerland and internationally.
What is the distinguishing factor of Swisscom Ventures?
As an investor, Swisscom offers entrepreneurs access to a wide range of portfolio services. Alongside the investment, benefits include the use of Swisscom's technical infrastructure and also access to customer channels and key experts.
Notable investments: 
Swisscom ventures have previously invested in Wi-Fi solutions startup Quantenna Communications and the swiss healthtech company Symetis, as well as SimpliVity and Vizrt.
Team: 
Head of Swisscom Ventures Dominique Mégret leads a team across Europe and Silicon Valley of which, 4 out of 17 team members on their website are female-presenting. 
Others of note: Axel Springer, Unilever Ventures, Roche Venture Fund, Nokia Growth Partners Total Energy Ventures and ABB Technology Ventures