French tech boomed last year. The country's startups welcomed $13.1bn in funding, up from $5bn in 2020, a figure closer to the big numbers its neighbours, the UK and Germany, typically manage to bring in. There were 28 $100m+ deals, and more than 1,350 new startups formed. But which early-stage investors in France are powering the French tech boom? 
Using data from Dealroom, we've selected France's top early-stage funds. You can find Dealroom's full methodology here, but the rankings are based on the following data points:
Number of unicorns in portfolio
Number of "future" unicorns in portfolio
Number of rounds in the last 12 months
Dealroom has also weighted the rankings by a "dilution score", so funds that invested in unicorns at seed stage are scored more highly than those that got in at a later stage.
The rankings are divided into seed and Series A funds, though some funds listed are investing at both stages. 
So, which are France's most active and successful early-stage investors?
Series A investors in France
1.Partech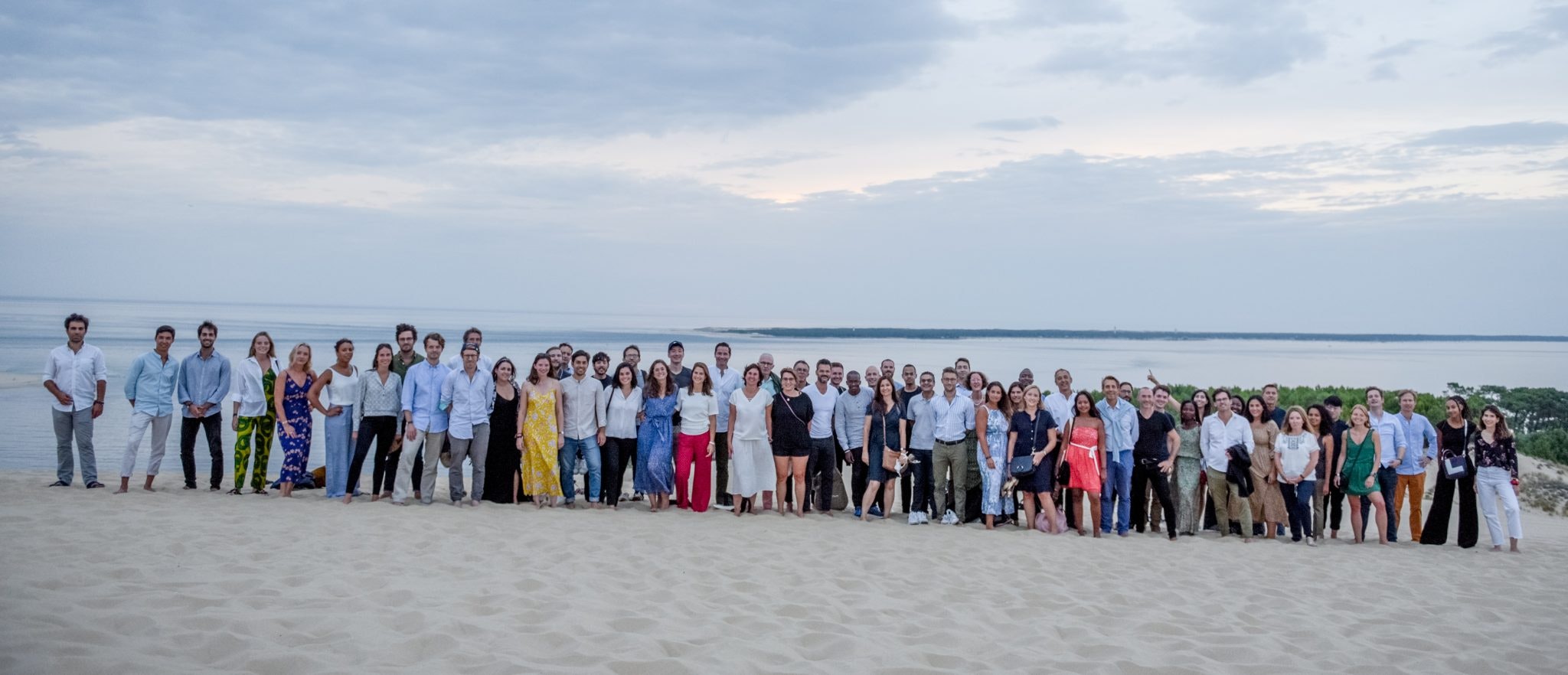 Lastest fund: Partech closed a $750m fund in November last year, its second growth fund.
Focus: Partech writes Series A cheques between $5m and 15m (as well as seed investments from $200k to 3m). It's a generalist fund that invests across fintech, foodtech, healthtech, retail and ecommerce. Partech mostly invests in Europe, the US and Asia, though it also has a specialist Africa-focused fund.
Deal count in Europe in 2021: 15
Gender split of investment team: All partners at the fund are male. In the investment teams, it's a 7:1 male to female split in the seed team, it's 5:1 male to female in the venture team and 7:2 male to female in the growth team.
Notable investments: Partech's got 13 unicorns in its portfolio, including Alan, Bolt, Cazoo, WorldRemit and Sorare.
2. Alven Capital
Latest fund: Alven launched a new fund, its sixth, this month. The latest fund is worth €350m.
Focus: Alven writes cheques worth between €100k and 15m, with room for follow-on rounds. It's a generalist fund that mainly focuses on France — though it has now opened an office in London.
Deal count in Europe in 2021: 12
Notable investments: It has recorded more than 70 exits since the fund started in 2000, including the recent sale of Frichti to Gorillas. Unicorns in the portfolio include Qonto, Dataiku, Algolia, Stripe and Ankorstore.
3. XAnge 
Latest fund: The firm launched XAnge 4 in August last year. 
Focus: XAnge invests between €300k and 10m into each pre-seed, seed and Series A company, as well as follow-on rounds later on. It is focused on France, Benelux and Germany.
XAnge has backed fintech, edtech and healthtech companies. Its latest fund includes a deeptech segment, with the firm saying it intends to double down on the sector.  
Deal count in Europe in 2021: 14
Notable investments: Lydia, Ledger, 360Learning, TreeFrog and Welcome to the Jungle.
The pitch to founders: "We are early-stage specialists with teams that tirelessly scout the land in France, Benelux, Germany," XAnge says. XAnge leads or co-leads all investments it joins, and says it always joins the board of new companies it backs. "We help boards focus on board-level matters and not drift to operational details," the company says.
4. Aglaé Ventures
Latest fund: Algaé is the VC arm of Groupe Arnault, the family office of Bernard Arnault, which controls the luxury goods group LVMH. It's not clear which fund Aglaé is currently investing from.
Focus: Aglaé invests at seed and Series A stage in France and the US, investing $100k to 10m. It then invests at Series B through to pre-IPO stage at companies around the world, investing $10 to 100m. 
Aglaé says its focus is on "asset light" businesses: marketplaces, SaaS, content platforms, consumer apps and online brands.
Deal count in Europe in 2021: 8
Notable investments: Airbnb, Lyft, Netflix, Slack and Spotify.
5. Sofinnova Partners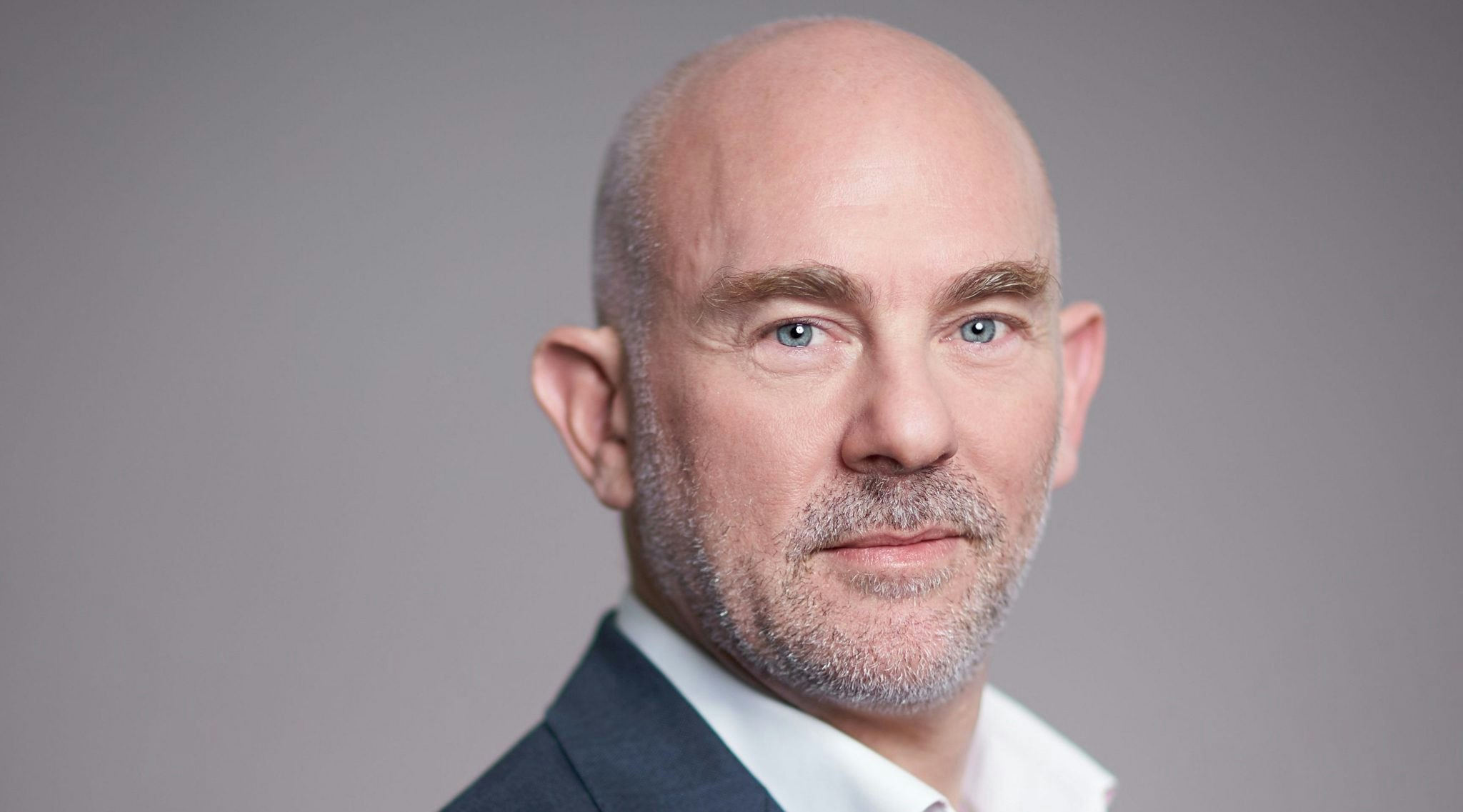 Latest fund: Sofinnova says it has raised over €1bn in the last year, including the 10th iteration of its flagship fund, this time worth €472m.
Focus: Sofinnova is focused on healthtech. Each fund is targeting specific areas within that, such as biopharma or industrial biotech.
The firm backs European and American companies at seed and Series A stage (though it also has a growth stage fund). For seed stage, it writes cheques from €1m to 3m, and for Series A it backs companies with €5m to 30m. 
Deal count in Europe in 2021: 18 new companies and 39 follow-on investments.
Gender split of investment team: Sofinnova says it has a 50/50 split across its investment team and managing partners. For partners it's 65% men, 35% women. For the entire firm it is 38% men, 62% women.
Notable investments: Corvidia (therapies for cardio-renal diseases) sold in 2020 for €2.1bn; Shockwave, focused on cardiovascular health, valued at $7bn and Delinia, an autoimmune startup, which was acquired for $755m.
The pitch to founders: "We were founding investors in industry hallmarks such as Biogen, Genentech and Chiron," says a spokesperson for the fund. 
"The majority of our team are scientists, medical doctors and entrepreneurs, who bring highly specialised expertise to the companies they support as active investors. Founders have access to an extensive network."
6. Daphni 

Latest fund: Daphni launched a new fund in January 2022 worth €170m. It also announced another fund in April, Dastore, in collaboration with French supermarket Carrefour, worth €80m.
Focus: Daphni writes cheques between €100k and 6m. The latest fund says it focuses on user-orientated companies that are "in line with the major challenges facing our society and our planet." The Dastore fund will invest in companies working on digital retail solutions.
Deal count in Europe in 2021: 9
Gender split of investment teams: 20% women and 80% men in the investment team.
Notable investments: Back Market and Swile.
The pitch to founders: Daphni says its partners have a track record of working with a variety of different companies, and that the firm can leverage a community of 350 people to source ideas and help grow portfolio companies. 
Daphni says its talent lies in "our expertise in consumer, prosumer and tech for good deals, as well as our capacity to invest in singular deals with high levels of disruption."
The rest:
7. Serena
8. Ventech
9. Omnes Capital
10. C4 Ventures 
👉 Read about the top early-stage investors in:
Seed stage investors in France
1. Kima
Latest fund: Kima is the angel investment arm of Xavier Neil, the French telecoms billionaire. It's not clear how much the fund currently has to deploy. 
Focus: Kima says it backs 100 companies a year, with a $150k cheque for each. It backs any sector, any stage and will join any deal size.
Deal count in Europe in 2021: 36
Notable investments: Sorare, Alan, Wise, PayFit, Ledger.
2. Elaia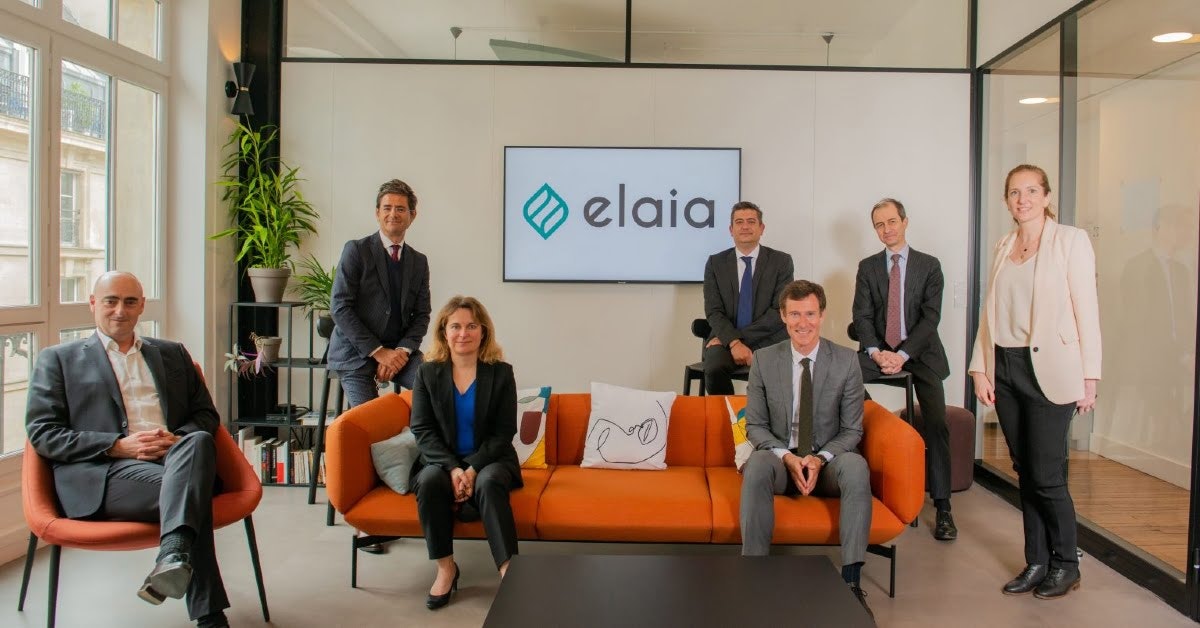 Latest fund: Elaia says it's currently raising a new fund. It launched a fund in June 2021, worth €120m. 
Focus: Elaia writes cheques between $300k and 1.5m at seed stage, and $1 and 10m at Series A. It only invests in Europe and is focused on a variety of sectors.
Deal count in Europe in 2021: 19
Gender split of investment teams: At partner level, the firm is 62.5% male. Across the whole team, it is 53% female.
Notable investments: Mirakl, Shift Technology and Ornikar.
The pitch to founders: "We have an incredibly diverse team coming from a variety of experiences (from entrepreneurial, scientific and financial backgrounds) to support our founders throughout their journey," says an Elaia spokesperson. "We also have partnerships with Europe's leading research centres & universities."
3. Financière Saint James
Latest fund: Financière Saint James is the family office of Michael Benabou, the founder of vente-privée.com. 
Focus: The firm is sector agnostic and invests at seed stage, from €200k up to 5m. 
Deal count in Europe in 2021: 14
Notable investments: Spendesk, Alma, Glovo.
4. 360 Capital Partners
Focus: 360 Capital Partners invests at pre-seed to Series B stage. It invests between €150k and 2m at seed stage and then €2m to 10m at the Series A and B stages.
The fund says its focus is on deep tech, consumer disruption and business process automation.
Deal count in Europe in 2021: 17
Notable investments: Coinbase, YOOX Net-a-Porter, Exotec.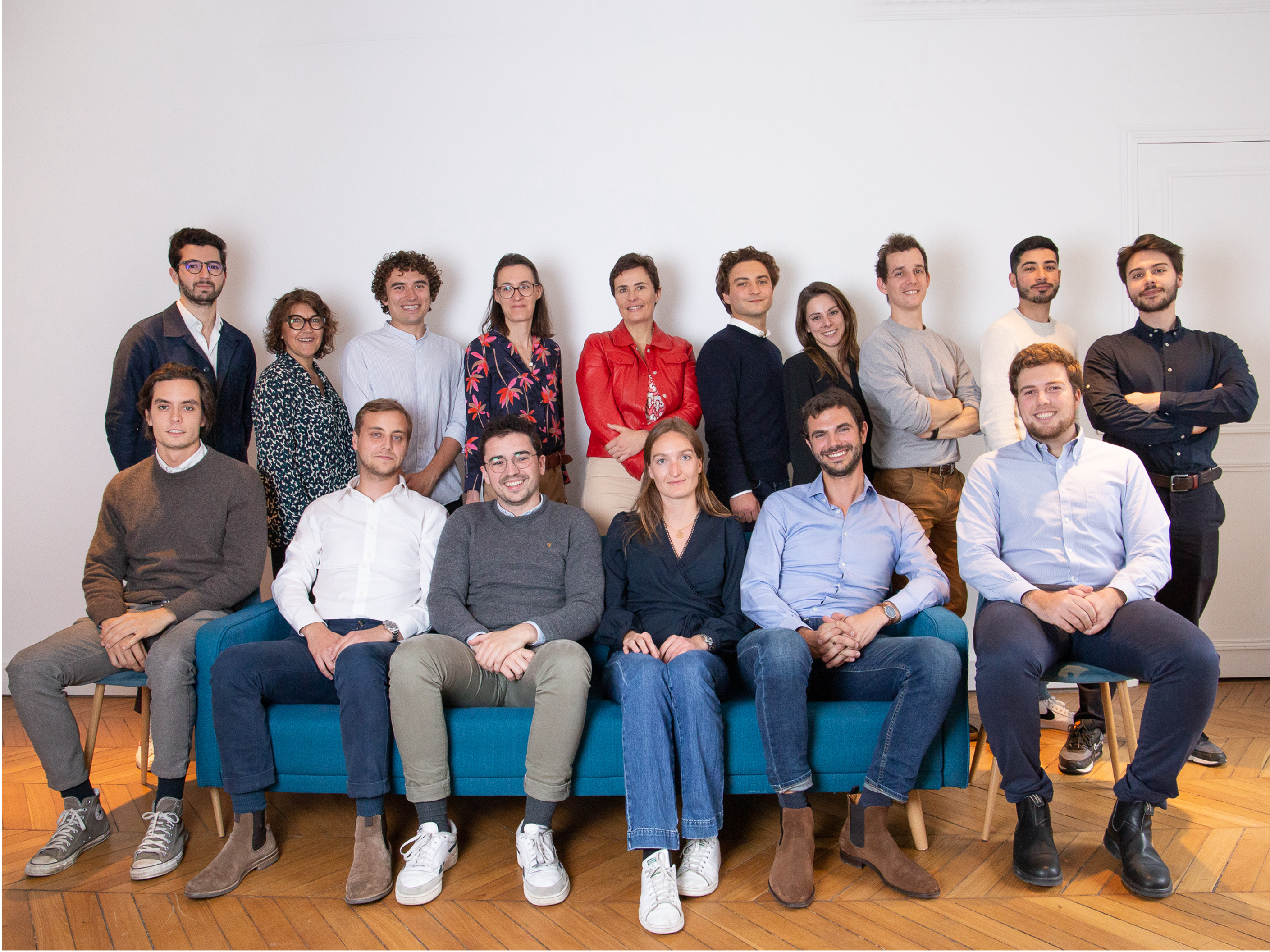 5. OneRagtime
Focus: OneRagtime invests across pre-seed to Series A stage, backing companies with €500k to 5m. It invests across different sectors.
Deal count in Europe in 2021: 13
Gender split of investment teams: OneRagtime was founded by a woman, Stéphanie Hospital. Our gender split is 33% women within the investment teams.
Notable investments: Homa Games, JellySmack, +Simple.
The pitch to founders: OneRagtime says it offers access to an investor community of 250+ investors, business angels, family offices, entrepreneurs and advisers. "Our community model unlocks unfair access to experience, customers, distributions partners across multiple geographies," the firm says.
The rest:
6. Newfund
7. ISAI
8. Frst
9. Otium Capital
10. Truffle Capital
👉 Read about the top early stage investors in: CEE | Germany | Netherlands