Raising capital has been tough this year; particularly for young, seed-stage companies, for whom funding dropped by up to 80% in May.
Still, one area of startup capital that has provided some respite is crowdfunding, with thousands of 'everyday' investors coming together to write small cheques to support early-stage companies.
Several young startups even closed multi-million-pound rounds during lockdown via platforms like Seedrs and Crowdcube.
So far this year, crowdfunding has raised over $200m for startups across Europe, despite a temporary funding lapse in April.
Compiling data from Europe's top crowdfunding platforms, Sifted has identified the biggest crowdfunding rounds in Europe this year across different sectors and regions.
Source: UK-based Crowdcube and Seedrs, US-based Kickstarter and Spain's StartupXplore. Since 2011, over £2bn has been invested into campaigns in Europe.
Continental leaders
The UK has dominated the 2020 crowdfunding leaderboard, partly because it's where the top platforms (Crowdcube and Seedrs) were founded and have the biggest presence.
In addition, the very largest UK rounds this year were inflated by the UK government's Future Fund, set up to financially support startups during the pandemic by matching the amount raised from other investors (including crowdfunding sites). 
Sifted Newsletters
Sifted Newsletter
3x a week
We tell you what's happening across startup Europe — and why it matters.
Both savings app Chip and financial management app Snoop secured the maximum-size convertible loan of £5m from the Future Fund, for instance.
Nonetheless, startups from other countries are starting to follow suit. For instance, German mobility and energy startup Sono Motors closed a €6m round on Seedrs in October 2018, the biggest ever for the region.
This year, the top raises on Seedrs outside the UK were:
Denmark
Copenhagen-based company MATE.BIKE raised €2.2m in July to build its foldable electric bikes. So far it's sold 7,000 models to cyclists around the world.
Germany
German startup Hycube raised €1.6m to build its renewable energy storage systems — taking energy from solar panels and storing it for use in people's homes. 
Ireland
Sullivan's Brewing, an ale brewing company in Kilkenny, Ireland, raised €1.57m on Seedrs. The company revived an old brewing business that had originally opened in 1702. 
Netherlands
Rotterdam-based Lendahand secured €1.2m in May. The startup itself is a crowdfunding platform, specifically helping businesses in emerging markets to secure investment.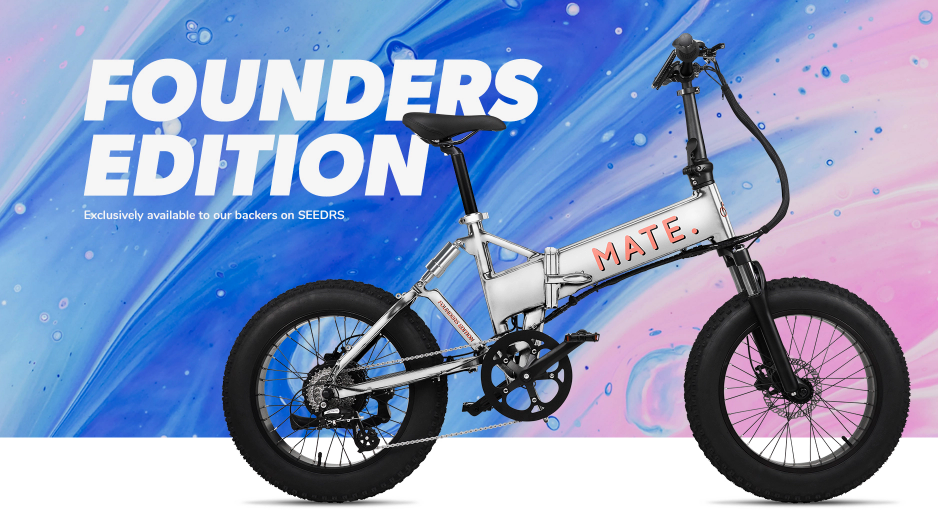 Fintech
Fintech companies topped the crowdfunding leaderboard this year, continuing a strong track record for the sector.
In their early days, Monzo and Revolut both saw sizeable rounds on Crowdcube and Seedrs. Famously, Monzo raised a £20m crowdfunding round in just under 3 hours in 2018.
This year, the top candidates for fintech crowdfunders continue to be dominated by consumer-facing startups:
Fintechs have also been a particular beneficiary of the UK's Future Fund. In September, ministers disclosed that £80m of the total investment pot had so far gone to fintechs.
Healthtech
Unsurprisingly, health crowdfunders have proven particularly popular in recent months.
At the top of the list is Sweden's Mendi, which secured €3m on Kickstarter after backers pre-ordered 10,000 of its devices, which try to improve brain health.
It was the largest crowdfunded campaign focused on mental health ever globally.
Food and drink
From lab-grown cheese to 3D-printed steaks, European foodtech startups have been booming, raising over €1.6bn in Europe in 2019.
This year, top crowdfunding rounds came from THIS, a vegan food brand, and Oddbox, which "rescues" surplus fruit and vegetables and sells them in eco-friendly subscription boxes.
It's also worth flagging that BrewDog — the beverage giant — is planning another upcoming crowdfunder, having already given 22% of its stake to retail investors.
The beer company has taken to Instagram to promote the fundraiser to prospective investors — despite the company saying it wanted to IPO this year.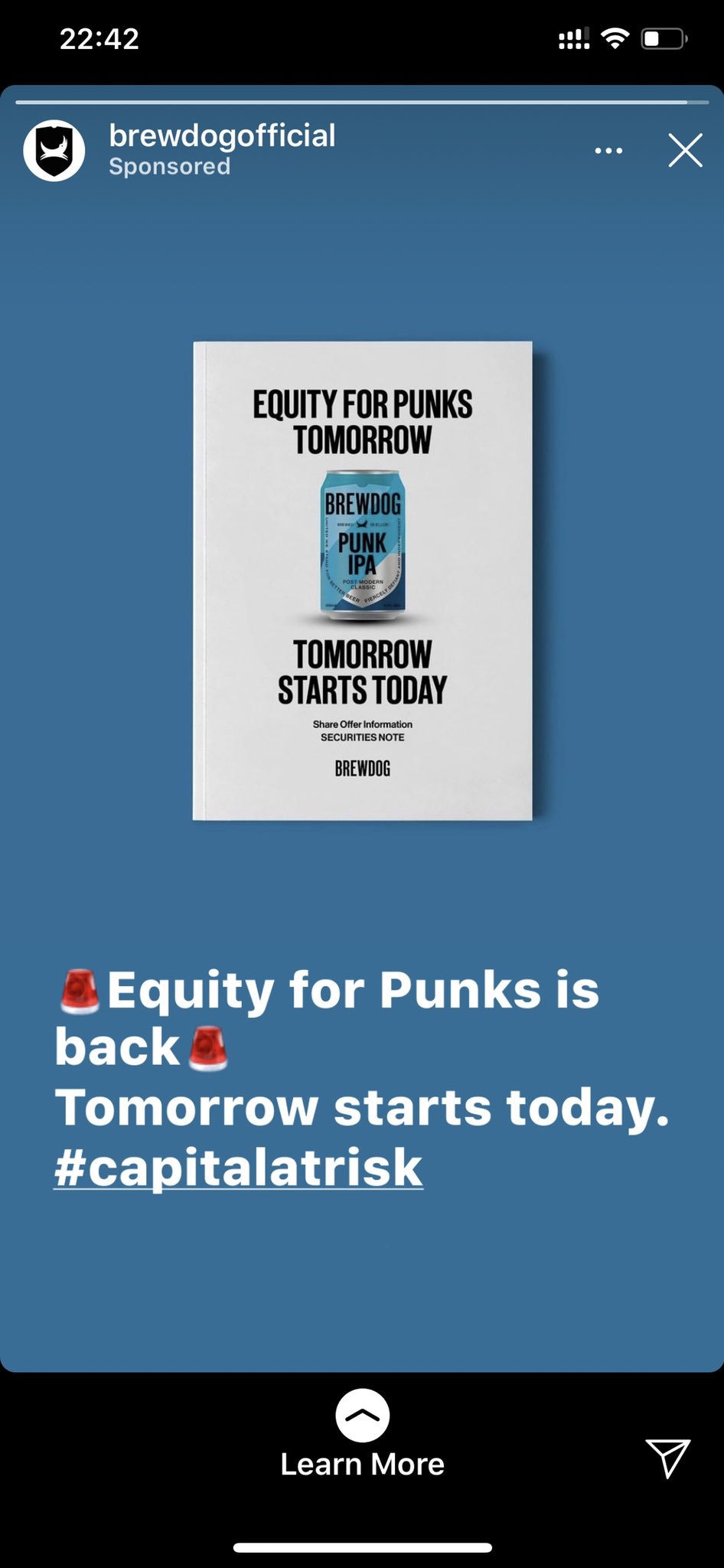 The Crowdfunding Trap
Crowdfunding has obvious benefits, but it isn't all rosy for startups embarking on this route.
One Swedish startup, Narrative — which raised half a million dollars on Kickstarter — calls it "the crowdfunding trap".
This is because ensuring a crowdfunding campaign is successful carries a serious cost. Marketing costs and producing promotional materials or videos means a net profit isn't guaranteed.
Narrative's cofounder Oskar Kalmaru also warns there's the risk of conflating market validation with crowdfunding validation. He warns that investors' tastes tend to differ from those of everyday investors, so being slave to their preferences can be a risk.
Finally, there are also the risks to investors themselves to consider.
The average crowdfunding rate-of-return in the UK is ~9%, but the median rate is actually a net loss when lucrative outliers like Revolut are excluded. 
This is because the average crowdfunding investor backs a single startup, which concentrates their risk and lowers their likelihood of positive returns.
Meanwhile, research shows that ~21% of British crowdfunded companies went into administration between 2013 and 2015; a proportion that may have spiked during the lockdown period.
Over 22,000 companies use Oracle NetSuite to manage their business.
Fast-growing, internationally-focused startups looking to get funding or go public need a scalable and agile tool to support their aspirations. NetSuite delivers a cloud platform to help you gain a clear view into your business, so you can illustrate momentum and progress to investors, giving them confidence to offer funding.