It's no secret that gender inequality still looms in European startup land.
Female founder teams are in scarce supply — only 2.5% of European startups with multiple founders have entirely female founder teams, while solo female founding teams make up 21% of Europe's startups.
A major factor holding female entrepreneurs back is a lack of valuable connections, according to Nina Wöss, cofounder of Female Founders, a Vienna-based organisation aiming to foster female entrepreneur leadership. "Over the past years, I've seen that women are lacking the network that is necessary to get in touch with investors, whether male or female, and with corporates for partnerships," she tells Sifted.
One way for female entrepreneurs to build that network is through accelerators.
Startup accelerators (and corporate accelerators) haven't always been well received by European tech entrepreneurs; they're often seen as a waste of time, expensive, exploitative — the list goes on.
But it may not be all gloomy. Over the past month, Sifted has been speaking to female founders far and wide to create the ultimate list of startup accelerators for women.
From Poland to Portugal, here are the European accelerators for women entrepreneurs not to be missed:
DigitalHealth.London Accelerator
What they say:
"We believe that diversity and inclusion is central to the long-term success of innovation and transformation within the NHS and the health and care sector. We're proud that over 20% of the SMEs we have supported are founded or majority owned by women, but women still remain under-represented in the digital health tech world.
To attract more women innovators we celebrate and share the successes, learnings and stories of some of the fantastic women who have been through our DigitalHealth.London Accelerator programme."

What we say:
If you're a healthcare startup looking to scale your solution within the NHS, this flagship accelerator by DigitalHealth.London is your go-to. Launched in 2016, it's all about helping startups to get their innovative solutions adopted by the NHS.
The London-based accelerator's big sell is its network; cohorts get the opportunity to show their products to NHS decision makers. It also has a great track record of supporting female and diverse founders. 
It's currently gearing up for its fifth cohort, due to begin in November 2020. Companies taking part get 12 months of one-to-one support from experts in the field. Cohorts are assigned an 'NHS Navigator' — an experienced member of the NHS who mentors participants, offering product advice, insight into NHS business models and more.
It has now supported over 100 startups since launching. Notable female-led companies which have taken part in the accelerator include Vine Health, a mobile app that helps patients monitor their health remotely and Infinity Health, a healthcare task management platform (which has since been rolled out in hospitals). It also dabbles in events outside of the accelerator itself, recently collaborating with University College London and health and life sciences organisation Medcity in a webinar series focused on digital health.
Applications for the 2020-2021 cohort are now closed — but female (and male) founders, it's worth bookmarking this one for the future. 
What the founders say:
"The programme has given us great insight into how the NHS evaluates new technologies and how we can position our technology. This is really helpful, because the NHS can be an opaque market for those sitting outside it." — Annie Coleridge, cofounder and chief executive, Alva Health
The programme has given us great insight into how the NHS evaluates new technologies and how we can position our

technology.
"As a female founder, I felt that the DHL program understood the need for a welcoming and supportive approach to SME leaders like myself, inexperienced in the sometimes foreboding business world, arming us with greater knowledge of the health landscape in London and beyond, but also with education on the complexities of business management." — Rosie Scott, cofounder, LifeBox Health
Female Founders - GROW F
What they say:
"There are many programmes started for the wrong reasons… We want to differentiate from programmes that started for the vanity of corporates or for getting shares from companies that might be successful."
What we say:
This Austria-based programme, which kicked off in January 2019, runs twice a year and targets early-stage startups with at least one female founder in the team. There are many elements to the programme, from a course on the fundraising process down to term sheet deep dives.
GROW F also focuses on networking in an effort to get female founders better connected with ecosystem players. There are some well-known mentors and experts involved with the upcoming programme, such as Georg Hauer, general manager at digital bank N26 and Ines Streimelweger, investment manager at VC firm Creandum. Other big VC names have partnered with GROW F in the past, like Atomico and Acton. 
Currently, the programme has helped 29 female-led startups from 13 countries — but hasn't taken any equity. There will eventually be a model where you agree to pay a 'success fee' in cash, but only if you raise money after taking part in the accelerator.
It's now gearing up for its fourth 'batch' — and its second remote programme. 
What the founders say:
"The programme surrounds you with female role models. Topics included in the programme — like mental health for leaders — opened up the space for female knowledge. It was great to exchange about our difficulties and experiences as women in a male-dominated industry." — Victoria Dejako
The guidance, organisation and quality of the mentorship programme has been the best I have ever

seen.
"The programme connected me with top experts — both successful founders and VC investors. The guidance, organisation and quality of the mentorship programme has been the best I have ever seen. Very interesting also connecting with other female founders and sharing challenges." — Iris Skrami, cofounder, Renoo
Hatch BAME Female Founders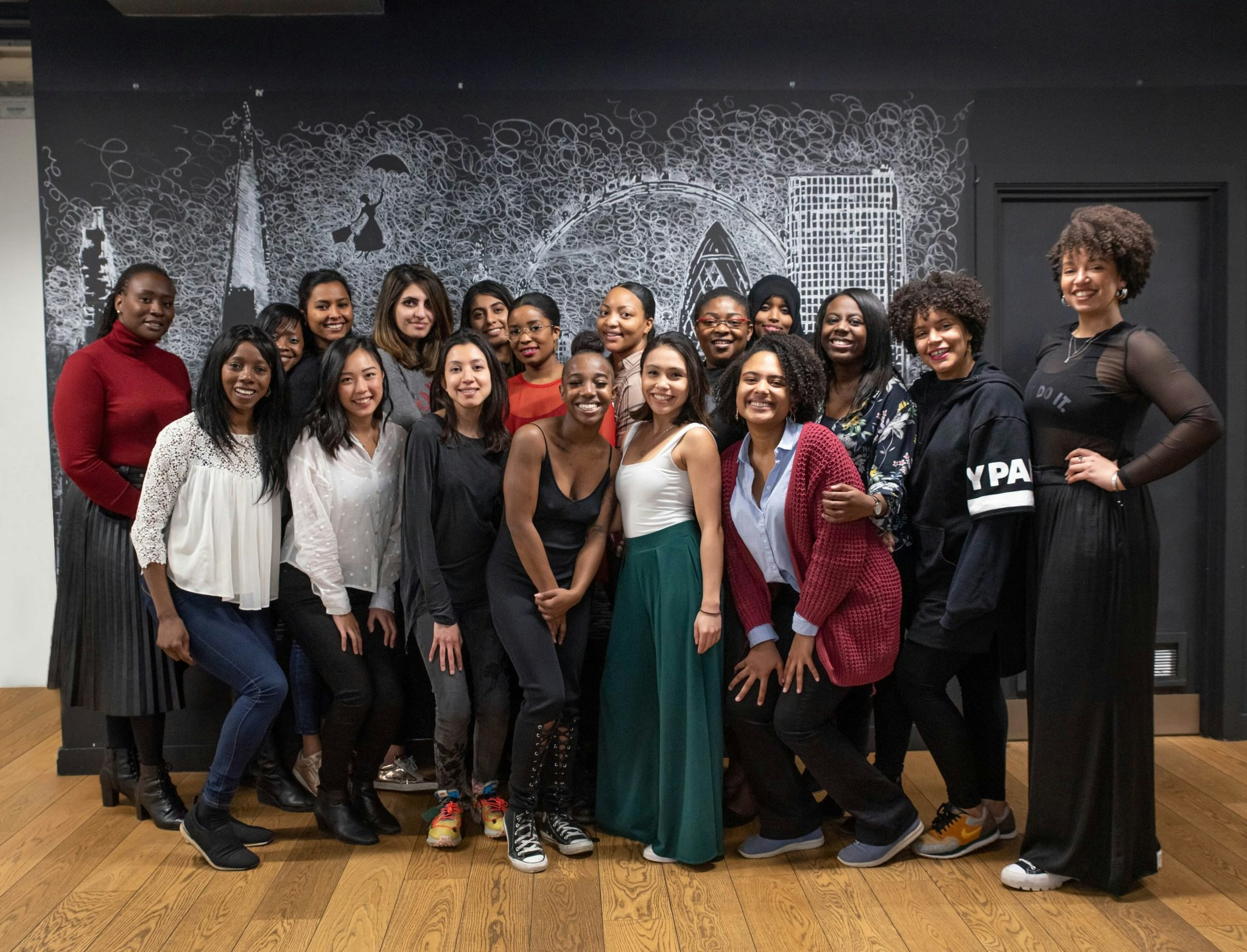 What they say:
"There is a huge unrealised economic potential of women-led businesses: The Rose Review estimated that if the UK were to achieve the same average share of women entrepreneurs as countries which excel at supporting female entrepreneurship (Canada, the US, the Netherlands and Australia), this would add £200bn of new value to the UK economy. We want to build a fairer society by levelling the playing field for female entrepreneurs.
Our programme and curriculum was designed by female entrepreneurs for female entrepreneurs, and includes expert-led workshops, peer learning groups and one-to-one support so that founders can access both knowledge and networks. We work with a network of partners who also support women-led businesses and other underrepresented entrepreneurs, so that we can share learning and insight and reach more female founders." — Joanna Hamer, Female Founders programme manager
What we say:
A spin out from the London-based startup support organisation Hatch Enterprise, the six-month Hatch Female Founder accelerator programme landed in 2017 and is aimed at businesses led by women-led businesses with an annual turnover of £50k. It was built using insights from over 100 female founders to tackle common challenges that they face, such as childcare and fear of failure, and has backing from J.P. Morgan.
It's available to businesses in the UK, and covers a wide range of topics — from marketing to HR — and comes with the usual perks of an accelerator like peer learning groups, one-to-one coaching and networking opportunities. Grabbing a place in the programme will cost you £300.
According to its website, the ventures Hatch has supported through its programmes (which also includes an Impact accelerator) are now turning over £10.3m. 
On overall diversity, Hatch's accelerators and incubators are reportedly more diverse (54% women) than the average UK startup programmes (10-36%) and Hatch also runs two early-stage programmes aimed at Black, Asian and Minority Ethnic female founders.
Applications for the BAME Female Founder Accelerator are now open for January 2021. 
What the founders say:
"The topics being delivered [in the programme] were not broad and this helped in terms of business acceleration. Rather than a broad overview on something like marketing, teaching centred around the acceleration of particular social media channels and the peer-to-peer learning studies around this were transferable to all businesses — which meant that applying this to our business has not seemed out of reach." — Tina Patel, founder of Formed Architects
Google for Startups female founder programmes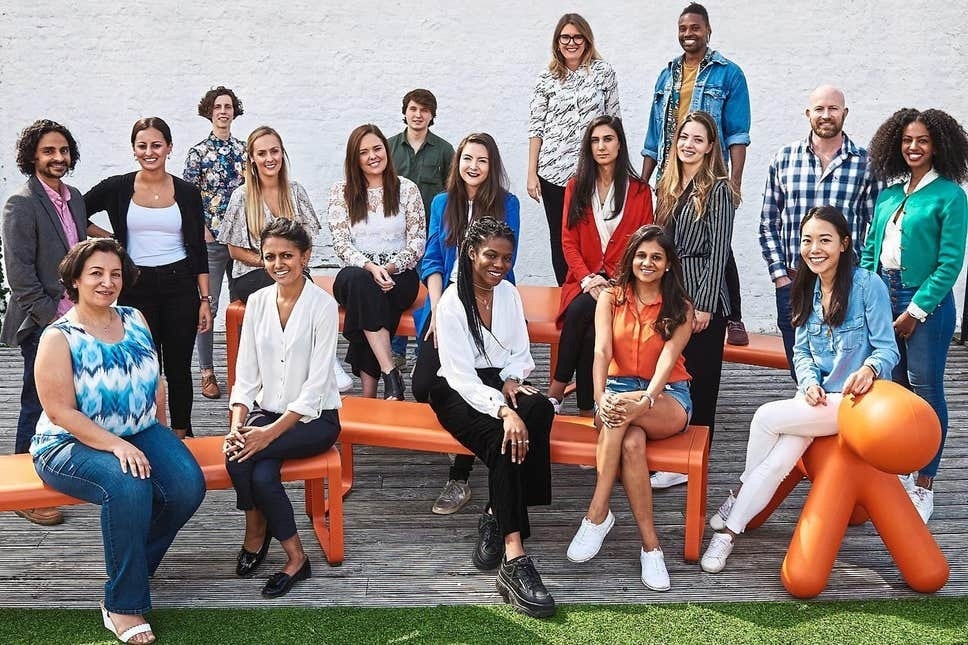 What they say:
"There's a real problem when 1% of the money goes to female founders. It's slowly changing but there are miles to go. The people making the funding decisions need to realise that female-founded businesses grow faster, make money faster and in some funds outpace male counterparts by high double-digit percentages. 
There's a real problem when 1% of the money goes to female

founders.
"What we're doing [at Google for Startups] is introducing new founders, no matter their race, gender or demographic, to a wealth of mentors, role models and ways of working that we're proud to continue supporting." — Marta Krupinska, head of Google for Startups UK
What we say: 
Google for Startups UK launched its own female founder accelerator in 2019 at the Google campus in Shoreditch. The 'Google for Startups Female Founder programme' was initially a six-week long programme of mentoring, networking and utilising Google tools for early-stage companies. It was extended into a five-month experience and did not take a stake in any of the businesses participating.
It was spearheaded by Marta Krupinska, who's been the head of Google for Startups UK since 2018. She's also known for cofounding Azimo, the London-based money transfer fintech.
This year saw the launch of 'Google for Startups Immersion: Female Founders', a 12-week long programme helping women-led startups connect to the London tech scene. It covers a wide range of themes, from OKRs, hiring, leadership and more.
Google for Startups' take on accelerators for female founders seems to be off to a good start, but what's next? Krupinska has said that initiatives are in the pipeline for 2021, and future programmes will look into supporting founders and startups from the disability and LGBTQ+ communities.
What the founders say:

"The programme approaches business acceleration with a female founder lens throughout with specific sessions for females only. This included a solid focus on founder mindset which was particularly valuable. They imbue women with the self belief to achieve that state and where it already exists, it's honed and combined with powerful upskilling and networking opportunities." — Abbie Morris, cofounder and chief executive at Compare Ethics (2019 cohort)
ReaktorX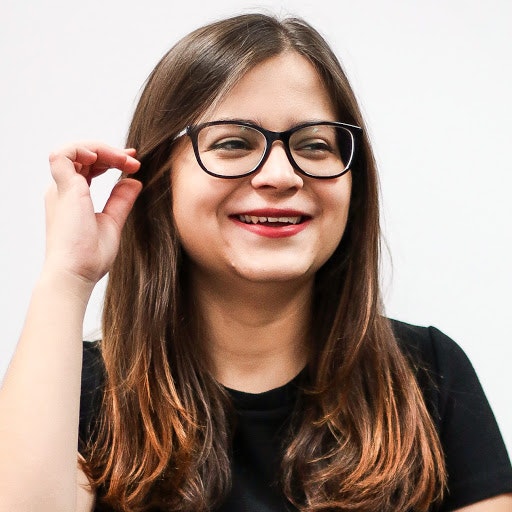 What they say:
"There's a big gap in the market, especially targeting students and people new to the system who have little contacts…

We believe that there is a strong need to get people from a very early stage where it's hard to get investment and their product development is at the idea stage, to a level where they can get funded and get customers." — Borys Musielak, cofounder ReactorX

What we say: 
ReaktorX is a pre-acceleration programme in Poland for first-time founders. Cofounded by Diana Koziarska and Borys Musielak in January 2017,  the initiative isn't exclusive to female founders but has proven to have a reputation for diversity. An impressive 64% of its last batch had at least one female founder in their team. 
An impressive 64% of ReaktorX's last batch had at least one female founder in their

team.
Female-founded startups have seen post-accelerator benefits too. Enkids, a Warsaw-based English learning platform for kids, won ReaktorX's fifth batch and has since raised funding from undisclosed angel investors.
ReaktorX's audience ranges from people looking to launch their first company to students with an entrepreneurial vision. The programme has familiar accelerator amenities like mentoring, pitching and networking to help founders take their product from initial idea to being investment ready.
Notable mentors at ReaktorX are Mariusz Grakewski, chief executive of Docplanner, Magda Posłuszny, investor at Speedinvest and Hussein Kanji, investor at Hoxton.
 It's soon to kick off its eighth batch; applications close in October.

What the founders say:
"ReaktorX had a high percentage of female founders in the last batch. Including myself, there were nine female cofounders (out of 14 teams), and five of them were in a CEO position. I think it's a great result considering less than 3% of global VC funding is going towards female founders and less than 11% to mix-gender teams of founders." — Eva Galant, cofounder of Hashiona
The Venture City (TVC) - The Garden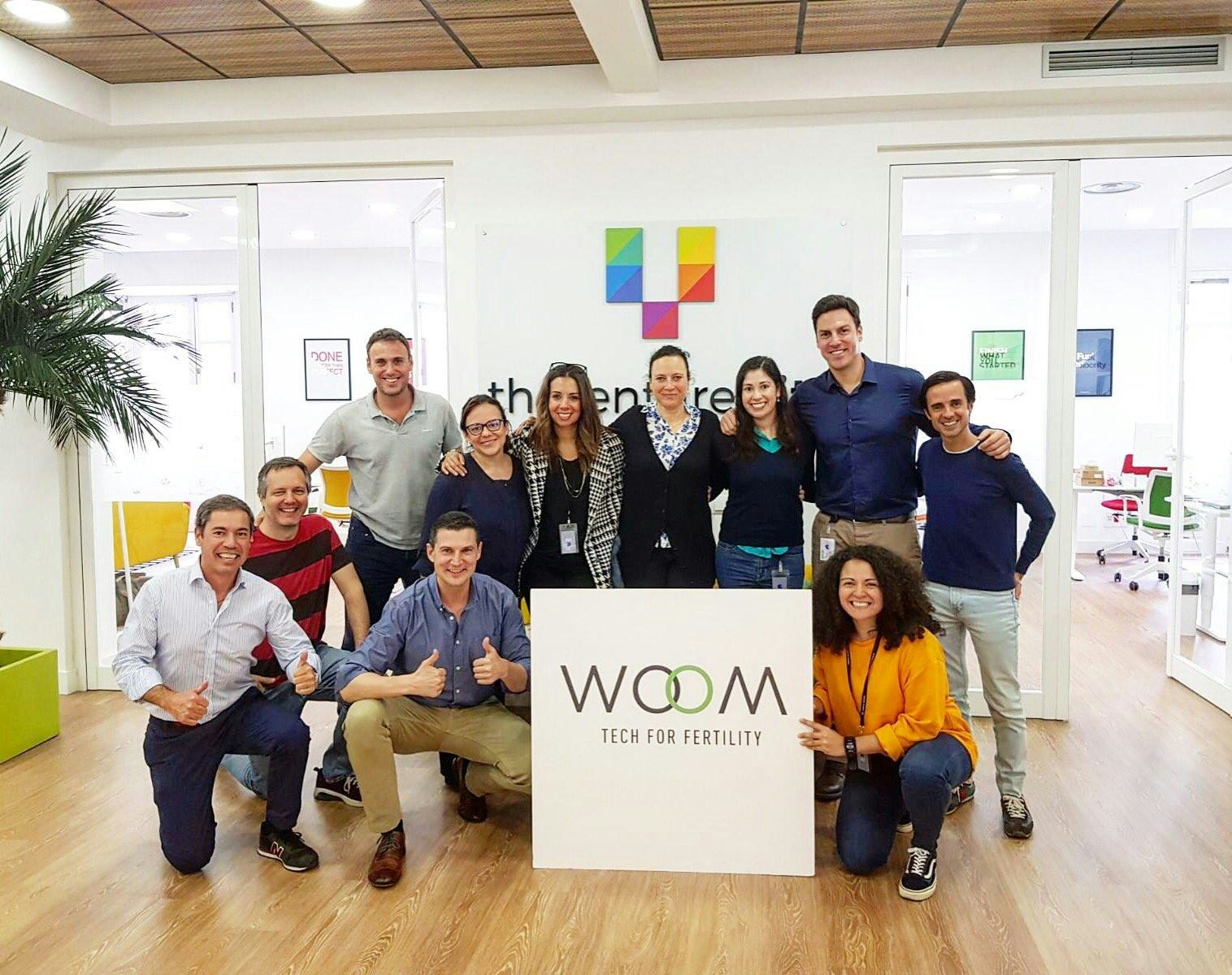 What they say: 
"TheVentureCity is founded by two strong influential women who are not afraid to take risks. Women's empowerment has thus always been a part of TheVentureCity's DNA. 
We are constantly searching for female founders, not to meet a quota, but because we know that it is the smart thing to do from an investment perspective. It's no secret that the most successful teams are diverse teams: those that have differing opinions, challenge each other and their assumptions, as well as complement their unique strengths. 
Of the startups in our growth programme or those who have since become alumni, 22% are female."
What we say:
TheVentureCity (TVC) was launched in 2017 by two women inspired to make a more diverse and transparent tech industry, Laura González-Estéfani and Clara Bullrich. It operates globally, having supported startups in South America and Africa, but its presence remains strongest in southern Europe and North America. Its European coworking space is in Madrid.

TVC welcomes early- to late-stage firms. Each year, 25 companies take part in its five-month growth programme 'The Garden', which explores a range of topics based on business growth, from fundraising to culture.
Notable mentors include Antonio Abalos, marketing director at Netflix Spain, Andres San Jose, head of international development at Ticketea and leaders from the likes of Facebook, Google and Spotify.
The TVC team has the technical and human qualities necessary to help you push your startup to the

moon.
On diversity, while just under a quarter of startups participating in the growth programme so far have been female-led, it's still one for southern European female founders to keep their eyes on.
What the founders say:
"The TVC team has the technical and human qualities necessary to help you push your startup to the moon. As women founders we also felt comfortable and valued. We believe that it is an accelerator that gives us visibility as women founders and that supports and recognises us in this regard." — Meri Luke, cofounder of Fixme.es
Bridge for Billions - The Leap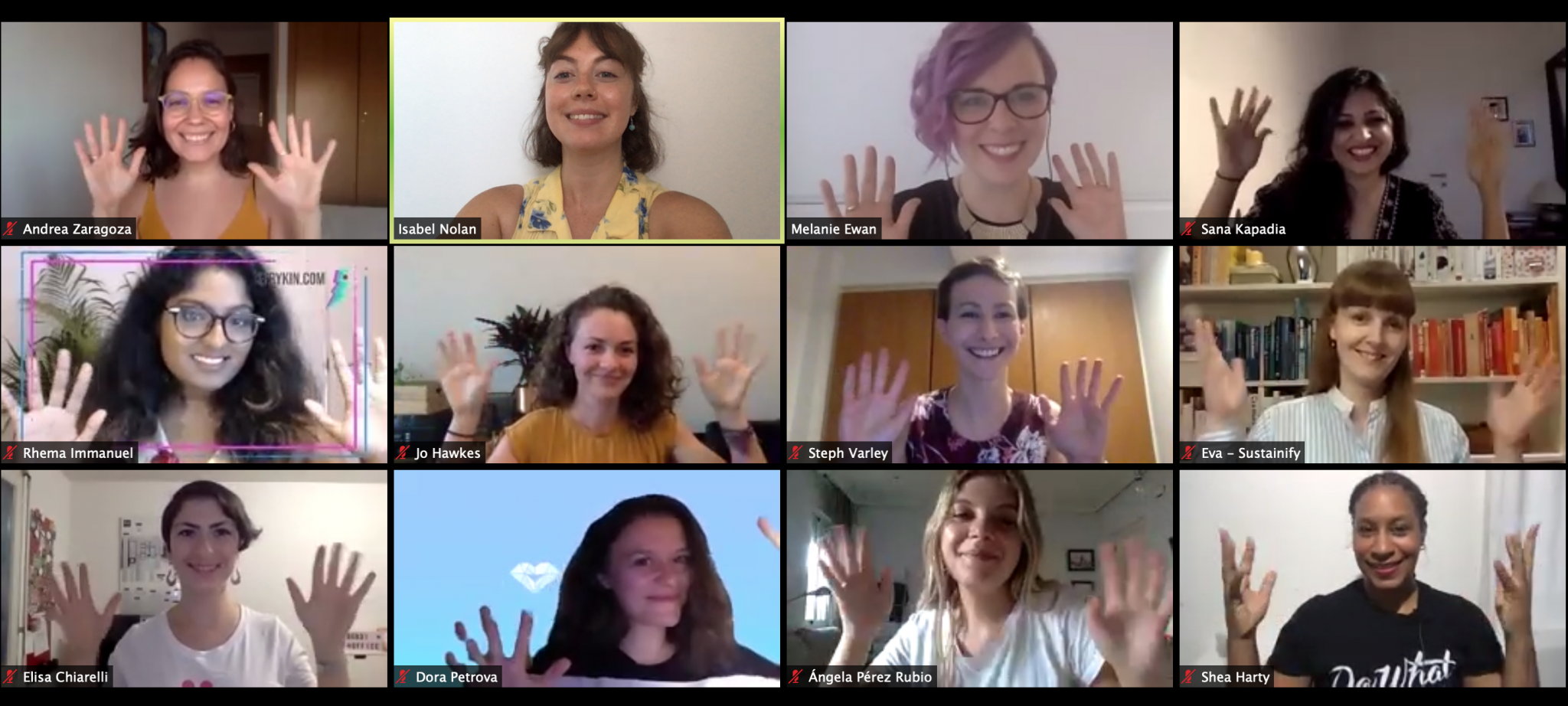 What they say:
"As leaders in inclusivity and early-stage entrepreneurship support, Bridge for Billions is a good choice for female founders because we make sure that all possible needs an entrepreneur can have at an early-stage are covered, whilst actively looking to create an inclusive and meaningful space for female entrepreneurs in our community.
We focus on purpose-driven innovation over primarily profit-based

ones.
We focus on purpose-driven innovation over primarily profit-based ones while providing good mentorship which is key for an early-stage. We have 40% female mentors in our community that serve as role models to female entrepreneurs."
What we say: 
This global online platform launched in 2015 and runs virtual programmes for seed-stage entrepreneurs from all sectors, with an office in New York and Madrid.
Its gender balance is not too shabby — 42% of entrepreneurs participating in its programmes so far have been female founders. It's also breaking through stigmas of 'traditional' accelerators by onboarding entrepreneurs with less business knowledge, representing minority groups in its programmes and opening up to all tech sectors.
Bridge for Billions' network of mentors spans the world and over a third are female. It includes leaders from companies like early-stage VC Seedstars and management consultancy Accenture. Participants also have access to a global network of programme alumni. 
What founders say:
"Bridge showed that there wasn't a lack of female founders or experts in every industry. At Bridge for Billions, and various other communities such as VLC Tech Women, I've seen women who are highly successful, who hustle, believe in their mission, but are not scared to be vulnerable and share the unglamorous side of trying something new." — Maria Andreina Gomez Torres, cofounder and chief executive of Wakuy
WILLA - WILLA Scale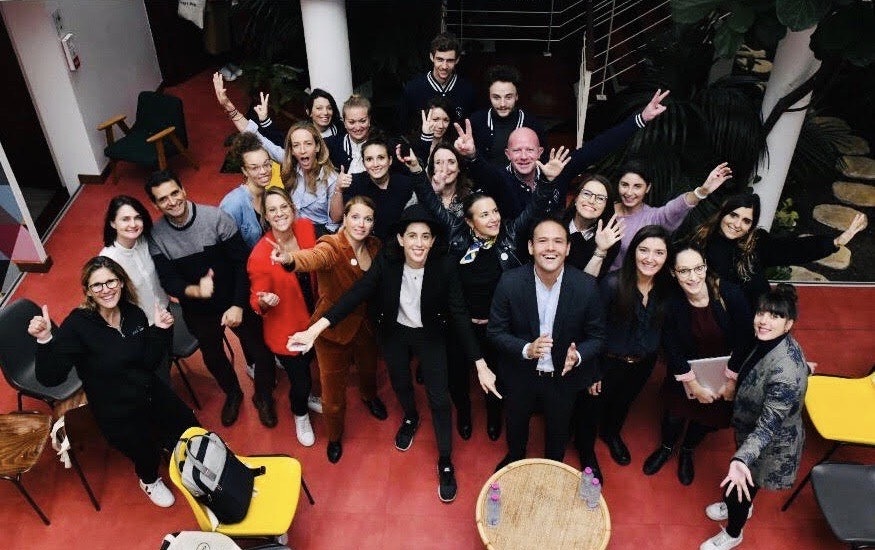 What they say: 
"Gender diversity is the world's first reservoir of economic growth. However only 10% of startups are founded by women in France.
Since it was created in 2005 in Paris, WILLA has accelerated more than 550 startups founded or cofounded by women, with an 85% of survival rate after three years of existence, and an 80% of survival rate after five years of existence."
What we say:
Reportedly the first incubator in France focused on gender diversity, WILLA — once known as Paris Pionnières — has established a strong reputation for advocating women in tech over the years, and has since launched a bunch of accelerators..
Its main accelerator, WILLA Scale, is a 12-month programme for early-stage female-led startups. Expect one-to-one office hours with a designated coach, various workshops tackling themes from marketing to funding, and more. Founders need to splash out €12,000 if they want a spot in the programme and will only land a place if there's at least one female founder in their company.
It also works with corporates like BNP Paribas and PayPal to create accelerators tailor-made to sectors where women are underrepresented. Startups such as the beauty and wellness booking platform Treatwell have taken part in WILLA programmes and high-profile individuals like France's junior minister for the digital economy, Cédric O, also backs the programme.

The accelerator also hosts tons of events and workshops on a wide range of topics; panels on gender diversity in sport tech, Q&As on women in fintech and discussions on deeptech challenges for female entrepreneurs, just a few to name.
What the founders say:
"The programme exceeded all my expectations. I leave with a roadmap, very concrete tools and the conviction that I am in my place." 
Honorable mentions
The following is a list of other accelerators, incubators and initiatives that work to improve the opportunities for female founders in Europe. Think there should be more here? Email connor@sifted.eu 
EIT Food: Empowering Women in Agrifood: An accelerator for female entrepreneurs in the southern and eastern European regions, focused on tackling problems in the food sector. It's currently rolling out its first year remotely.
Women Startup Competition: A pan-European incubator programme; its signature event is a European pitching competition roadshow.
AccelerateHER: A London-based organisation aiming to address the under-representation of women in tech through its network 'Founders Forum'. It also regularly runs office hours and events surrounding female entrepreneurship and diversity.
FemGems Club: Whatever stage your business is at, this German subscription-based startup support community connects female entrepreneurs with ecosystem players, and supports them with business development and skill building.
Step FWD: A pre-accelerator programme situated in Bucharest, Step FWD aims to help first-time female founders through its eight-week experience of mentoring, workshops, pitching and more.
WE Innovate: Exclusive to Imperial College London students, this helps entrepreneurs to establish their early business ideas and learn about startups galore — from fundraising to leadership training.
Grace Accelerator: A Berlin-based diversity accelerator for female founders. Its Summer Camp programme teaches founders many aspects of business development, such as legal, media and financing.
Orange Fab France 'Women Start': This programme helps to support women-led digital solutions from sectors ranging from cybersecurity to health.