Romania — the birthplace of $11bn+ valued UiPath — is sometimes dubbed the Silicon Valley of Eastern Europe.
The country has been an attractive spot for investors given its technical talent pool, relatively low cost of living and better-than-most broadband access.
Momentum has been growing. In 2020, 58 startups raised funding worth over €30m, a 51% increase in investment from the previous year, and 2021 went on to be another record-breaking year. Last year, the volume of capital raised by Romanian startups more than tripled, growing to more than €116m, according to How to Web's 2021 Romania Venture report.
Bucharest-based FintechOS received the biggest investment, a whopping €51m Series B round, and the average size of the first investment rounds grew by more than 80%, from €357k in 2020 to €647k in 2021.
The tech startup ecosystem evolved a lot in the past three years in

Romania
Investors are expecting the startup boom to continue.
"The tech startup ecosystem evolved a lot in the past three years in Romania, fuelled by new VC funds on the market financed by EIFs like GapMinder, Early Game Ventures, Catalyst, the emergence of SeedBlink, other crowdfunding platforms and corporate VCs," says Simona Gemeneanu, partner at Morphosis Capital.
"While early-stage startups have many financing options now, later-stage investments are still [made] by Western big funds. But, I think there is still room for niche VC funds to add value in healthtech, edutech and so on."
Romania has always ranked high in STEM, giving it good access to tech know-how. Now, says Gemeneanu, "the success of UiPath and FintechOS's Series A and B rounds fuelled tech entrepreneurs' confidence in starting up their ventures."
Sifted spoke with some of the most active VCs and investors on the Romanian market to find out which (non-portfolio) startups are worth paying attention to.
Radu Georgescu, chairman of the board at SeedBlink
Launched in 2020, SeeBlink is the fastest growing investing platform specialised in sourcing, vetting, financing and scaling European tech startups. It has had over 50 successful funding campaigns in 10 countries, with over €44m in total investments.
When looking for Romanian startups to invest in, Georgescu focuses on the team. "It's about the knowledge, the ability and the desire to execute something, whether it's from a technological development standpoint, or from a business point of view. We invest in teams, who have the vision and the ability to bring this to the table," he says.
Yarooms
Date founded: 2016
Revenue: €1m
Users: Over 1000 customers
Employee count: 11-50
Funding: Bootstrapped
Yarooms is a web-based booking platform that allows companies to manage the booking of desks and meeting rooms.
With hybrid work now increasingly popular and companies using their office space differently, there is a growing demand for the software. Yarooms has customers in 65 countries. In 2022, Yarooms also introduced the Digital Reception, a modern, secure and compliant visitor management system.
Druid AI
Date founded: 2018
Amount raised: €5.6m
Employee count: 51-200
Customers: Over 50 enterprises
Druid is a conversational AI platform that allows easy development of intelligent virtual assistants. Druid develops an AI-powered, no-code, chatbot authoring platform, allowing citizen developers to create, configure and deploy natural and rich interactions between employees, customers, partners and enterprise systems, through omnichannel text and voice conversations. The company raised €2.5m last year through a Series A round, led by GapMinder VC and completed by Early Game Ventures and private investors. Druid also recently signed its first partnership with South African company Tangent Solutions.
Cyber Swarm
Date founded: 2015
Employee count: 11-50
Latest fundraise: €1.16m raised in 2017
Cyber Swarm is a cybersecurity venture that uses analogue techniques and technology to engineer a solution that is unhackable by digital means. The company uses neuromorphic computing to create a level of cybersecurity that can withstand even more advanced types of attacks, such as those from quantum computers.
Some of the products that the technology helps protect are car keys and industrial robots, covering an array of industries, from critical infrastructure to transportation, energy, healthcare and manufacturing.
Simona Gemeneanu, partner at Morphosis Capital
Morphosis Capital looks to partner up with entrepreneurs at the scaleup stage, investing particularly in consumer, healthcare and B2B services. Morphosis has invested in Stay Fit Gym (fitness gyms), Cronos Med (aesthetic medicine), EMI (production), DocProcess (IT), Medima Health (health) and Dr Leahu Dental Clinics (dentistry), investing more than €40m since 2018. In 2022, Morphosis plans to double its fund and invest €100m in the coming years in the same sectors.
Much like Seedblink's Georgescu, Genemenau is also focused on the teams of potential portfolio companies. "Paying attention to how founders behave in difficult situations, conflicts and negotiations is a good indicator of how things will work out afterwards," she says.
Cyscale
Date founded: 2019
Employee count: 8
Amount raised: €550k
Valuation: €2.3m (as of late 2020)
Cyscale is a cloud visibility and control platform that helps companies protect their apps and data in the cloud. Through a cloud cybersecurity platform, Cyscale intends to provide next-generation security, compliance and governance tools across a multi-cloud environment. The company's platform offers tailored, scalable products and services for cloud cybersecurity, cloud security management and helps build and deploy cloud infrastructure by protecting apps and data. In September 2020, Cyscale managed to raise €350k in just four hours on Seedblink.
Medicai
Date founded: 2019
Employee count: 25
Amount raised: €1.04m
Medicai is a cloud platform that allows real-time collaboration between doctors and patients on imaging investigations (MRI, PET-CT, CT and other scans) and medical documents. Patients can upload all their medical documentation into an account, and use this for all their medical appointments, if they want to request a second opinion or a consultation. Medicai works with over 20 medical organisations to manage their daily workflow and patients. In October 2021, Medicai received a second round of funding of €400k. The company intends to expand into the US and western European markets.
Soleadify
Founded: 2018
Employee count: 20
Amount raised: €1.5m
Soleadify is a platform that allows small businesses to automate their verification and onboarding of suppliers, streamline fraud prevention and accelerate lead generation. Soleadify has over 70m company profiles, 600 business categories and 40 data points in over 100 locations. For 2022, Soleadify plans another round of funding, but first, the company wants to double its technical and commercial capacity, as well as its revenues.
Dan Călugăreanu, partner at Early Game Ventures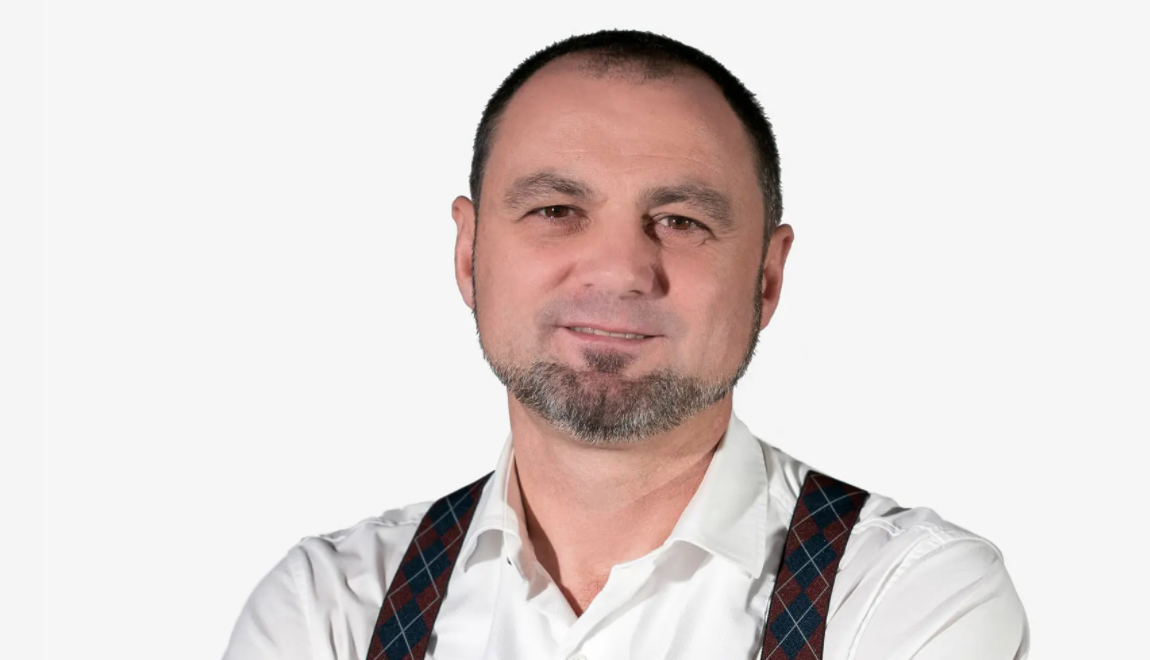 Early Game Ventures (EGV) invests in startups that jumpstart new industries in the emerging markets of Europe. EGV also runs an accelerator, taking in five to six startups per year for a very intensive and tailor-made program.
Like most VC investors, Călugăreanu is on the lookout for great founders. "First of all a startup is a set of founders, so I will be looking for exceptional founders more than anything else," he says.
Procesio
Date founded: 2020
Employee count: 11-50
Amount raised: €1.2m
Procesio provides big corporations with a Platform as-a-Service (iPaaS) to streamline software, integrate data and automate processes using no-code and low-code technology. By standardising the creation, monitoring and maintaining of processes across applications, technical and business teams can build integrations collaboratively without having to code applications from scratch.
Solo
Founded: 2020
Amount raised: €348k
Solo provides digital accounting services intended for sole traders. The company provides invoicing, accounting, and filing of declarations, enabling people to save money, through deductions, bonuses and up-to-date accounting records.
Profluo
Date founded: 2016
Employee count: 2-10
Funding: Bootstrapped
Profluo offers big enterprises a machine learning-based invoice processing solution. Companies can simply scan in their invoices and have them recognised and processed automatically by the system. The company is bootstrapped and has invested around €500k in development so far.
Mălin Ștefănescu, chairman at Tech Angels Romania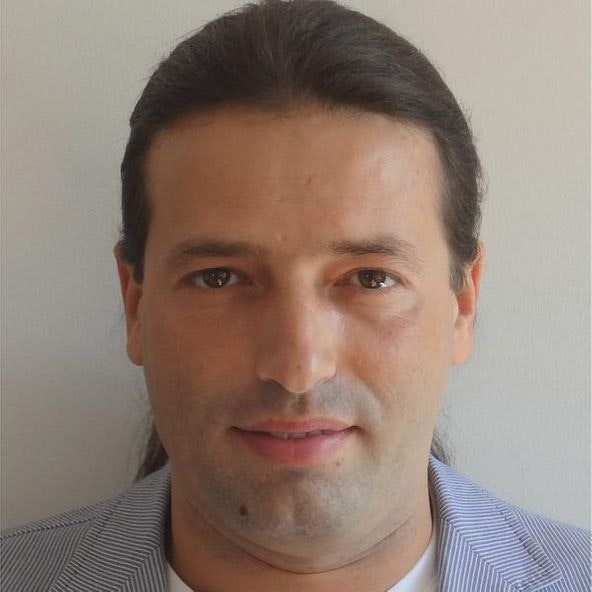 Established in 2013, Tech Angels is an independent association promoting entrepreneurship and investments in the tech industry in Romania and southeastern Europe.
It is an open group of investors with a proven track record in businesses as corporate experts and founders of successful Romanian startups, backing people starting their journey as either tech founders or angel investors. The group is formed by 70 angel investors and in 2019, the group committed around €6m to the development of tech startups in Romania.
Ștefănescu looks at an array of factors when investing. "When I invest, first and foremost I look at the team. However, the team is vetted and validated by previous achievements, their plans and ambitions, as well as by the traction of the startup. A second factor I take into consideration is whether the product is right for the market at that given time. Thirdly, I look at the financials."
FlowOS
Date founded: 2020
Employee count: 11-50
Registered in the US but operating in Bucharest, FlowOS is an all-in-one business collaboration and communication tool. The platform can be used for straightforward tasks like structuring board meetings or well-organised consultancy sessions, as well as far more complex events like festivals or entire educational experiences.
Humans.ai
Date founded: 2020
Employee count: 11-50
Amount raised: €8.2m
Humans.ai is a deeptech startup, offering synthetic media products — simulating human voice, image and gestures using artificial intelligence. The startup is developing digital synthetic actors blending elements such as image, gestures and human voice. The company, which plans to invest further into developing innovations and empowering innovators to monetise their AI technologies, has recently opened its third European office in Amsterdam, after Bucharest and London.
The company is also creating NFTs and cryptocurrency tokens linked to AI. Humans.ai has raised over €8m through the private sale of cryptocurrency from over 60 investors in their private sale round, ranging from business leaders, tech executives and blockchain experts to top management. Investors in the startup include Elrond Research and the Early Game Ventures investment fund.
Deepstash
Date founded: 2018
Employee count: 24
Amount raised: €3.53m (seed round in 2020)
Deepstash is a B2C web and mobile social platform where users can publish bite-size ideas from books, articles, podcasts and videos across a variety of topics. The platform presents information extracted from various curated sources in the form of articles, videos or podcasts, which people can then save and organise independently, or share with others.