The wisdom of the age is that big companies benefit from scale but move slowly, while startups are agile but struggle to scale.
But at Halma we are trying to prove that this isn't always true: you can have both scale and agility.
Our global group is made up of over 40 small to medium-sized companies that operate much like a startup. Each one operates close to its customers in the safety, health and environmental markets; each one is building leadership in important niche sectors; each one is built to be agile and responsive. But there is one crucial difference — each one also has the backing, experience and infrastructure of a global company. Individually and collectively we are built to be agile and can react with speed when market dynamics change.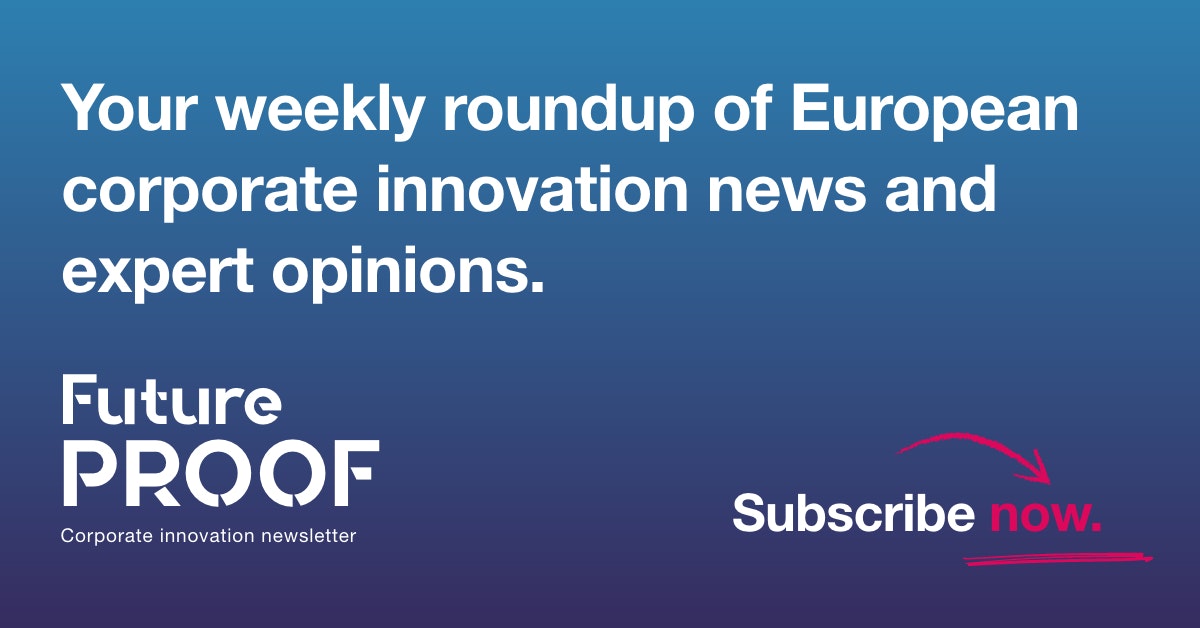 This highly decentralised structure provides a unique platform for experimentation.
Our companies have always invested heavily in research and development, and now they are increasingly adopting an innovation mindset, using new methods like agile working to help them grow their businesses even faster.
Here are four tips I've learnt at Halma about getting a big corporate to think more like a startup:
Tip #1: Shift the mindset
The most important thing you need to do first is to shift the mindset. Without this crucial change of perspective nothing else will work.
In 2016 we made a conscious decision to do this for the whole of Halma. We began a group-wide innovation and digital transformation programme to change the way we thought as a business. This meant running leadership programmes that focused on developing outside-in thinking. We wanted to make sure our leaders saw and understood the pace of change happening, not just in their industry, but in other industries that were converging fast, thanks to the Fourth Industrial Revolution.
We have partnered with OurCrowd and companies like Hitachi to give us new digital

know-how.
As the mindset shifted, we created a pull effect that meant our companies wanted to innovate and experiment more. Now we have set up accelerators where our companies can connect with each other, as well as external partners, to generate new ideas and develop new business models.
Recent examples include our partnership with startup ecosystems like OurCrowd, and digital product developers like Hitachi, to give us access to new digital know-how — strengthening our expertise and capabilities in an efficient way.
Sifted Newsletters
Sifted Newsletter
3x a week
We tell you what's happening across startup Europe — and why it matters.
Tip #2: Go agile for engineering
Turning the innovation process into a reality can be challenging, especially in an engineering group used to developing hardware in a traditional way which can result in slow, incremental changes that are led by the technology, not the customer.
Adopting 'agile product development' is one way we are unlocking the potential of our companies, while also improving their speed of execution and the quality of the end product.
Agile projects have a significantly lower failure rate of 9%, compared to the 29% we see in traditional "waterfall"

projects.
Most startups are familiar with agile methods for developing new products, with small multidisciplinary innovation teams able to build fast and pivot quickly if necessary. They break the problem down into modules, develop solutions for each through rapid prototyping and tight feedback loops. This is the way engineers work and the way they eventually reach a coherent conclusion.
Agile methods work well when you are trying to solve complex problems, which our companies are all doing. With studies showing that agile projects have a significantly lower failure rate of 9%, compared to the 29% we see in traditional "waterfall" projects (where there is a big upfront plan and few opportunities to change it). It's not difficult to see how this approach gives a greater return.
Ocean Insight ringfences new product and service ideas from the core business and develops them as if they were

start-ups.
Our work also shows how you can scale up agile in a large engineering organisation. Ocean Insight, a Halma company specialising in spectroscopy analytics in our environmental sector, has created a framework for internal ventures, which allows them to ringfence their new product and service ideas from the core business and develop them as if they were a startup.
While our teams have adopted Geert Claes' Innovation Canvas, which helps new product development teams identify where they are and what progressive approach is right for them, Apollo from our fire safety division has implemented scrum — an agile new product development approach that focuses on completing goals within quick timeframes, tracking progress and re-planning in 15-minute time-boxed daily meetings — for research and development teams, as well as all functions involved in the new product and service development process.
Having these examples is encouraging, but more macro frameworks also support agile teams. We are forming strategic partnerships with like-minded startups and have established digital centres of expertise in Portugal and Poland, where 10 of our companies are being put through intense four to six-week sprints to further develop the digital sides of their value propositions.
We are also in the process of recruiting innovation and digital champions from across the group who will continue to support and drive innovation based on a more customer-centric approach and adopting agile ways of working. Collaboration at all levels and with external partners, as well as internal teams, is key.
Tip # 3: Learn from failure
Despite being small and agile, you still have to address more traditional ways of thinking and failure is an important part of the learning curve.
In one of our accelerator programs all project teams killed their initial ideas and pivoted. It was one of our most successful

batches.
Failing fast, and learning from those failures, continuously improves the idea. We once had a three-day kick-off for one of our accelerator programs where all project teams killed the initial ideas which they had applied with. They ended up pivoting to something different based on quick customer-needs feedback and analysis.
It was quite a thing to explain this to their respective company leaders, but thanks to the mindset shift I talked about above, they all got the support and trust to move on. In fact, this was one of our most successful batches in two years.
Tip #4: Lead by example
Leading by example is crucial to making your approach authentic and it applies at all levels. We do this at a group level, where we constantly test and learn with the acquisitions we make, sharing lessons learnt with ones that made it over the line and ones that didn't.
The innovation and digital team at Halma has itself recently

pivoted.
I lead the innovation and digital team at Halma and we are also testing and learning from different approaches. The team recently pivoted and we are now focusing less on new digital projects than on developing the go-to-market strategy of existing ones (based on our companies' feedback).
We are also focusing our effort on developing end-to-end agile innovation processes that are proven and repeatable, and lead to tangible results on the shop floor. This is currently being piloted and tested with a small number of companies to ensure we maintain the all-important feedback loop.
Ultimately, the faster and more agile we are at solving innovation challenges, the more successful we will be at realising our purpose of growing a safer, cleaner, healthier future for everyone, every day. That's what we're all about. And this will lead to ensuring our continued long-term growth.
So, who says innovation is only for startups?
Inken Braunschmidt is chief innovation and digital officer at Halma.