If you're an early-stage French founder, chances are you've tried to get in front of a business angel who is part of a mysterious new tribe: The Whisperers.
These 12 investors, many of whom are successful founders and already rank among France's most prolific angels, joined forces last year hoping to stake an even bigger claim to dealflow as early-stage competition hots up in the booming French tech scene.
It seems to be working. Very quietly — as the name would suggest — this loose affiliation of founders, former VCs and friends, all with deep operational startup experience, is morphing into an important conduit for early-stage deals.
"The number of operators who enjoy investing is increasing in France," said Renaud Visage, the former CTO of Eventbrite and an original member of The Whisperers. "It's been pretty high in the UK from my experience, but we're catching up."
The 12 angels
Besides Visage, the ranks of The Whisperers include, among others:
Nicolas Steegmann, founder of Stupeflix, which was acquired by GoPro in 2016
Patrick Asdaghi, cofounder and CEO of foodtech company FoodChéri, which was acquired by Sodexo in 2021
Clémentine Lalande, cofounder and CEO of Once and Pickable, dating apps that were acquired by Social Discovery Ventures
Marie Outtier, cofounder and CEO of Aiden.ai, which was acquired by Twitter in 2019
Gloria Baeuerlein, former global head of strategy at healthtech Kry and COO at Back, which was bought by Personio in 2022
As angel investors, they have collectively backed more than 300 companies (most well before the group coalesced), including more than 20 exits and nine unicorns, including Algolia, Aircall and Exotec. For the moment, most of the Whisperers are either French or based in France, though their ambitions and investment footprint are international.
👉 Read: Angel investing 101 — everything you need to know
The group grew organically from a WhatsApp chat for discussing potential angel deals. Gradually, the core group added one or two additional members who brought some complimentary operational skills to offer a new perspective on potential deals.
About a year ago, the group began to formalise this collaboration. The WhatsApp channel remains the core place for discussions and information exchanges. But they added calls every two weeks and members must attend at least one a month to share dealflow.
"There's no commitment to invest or money to put into a pool," Visage said. "We're all individuals making our own decisions and represented individually in the cap tables."
Those deals over the past year include multiple members investing in startups such as AgroLeague, Athenian, bloop, Bricks.co, Bump, Crew and DinMo, to name just a few.
Members must, however, be serious about angel investing, not just casual or passive investors. Being engaged with the deals and the company afterwards is a big part of the value proposition to both the group and the founders, Visage said.
Angels rising
As in many startup areas, France was late in developing a business angel investment culture. Traditionally, wealthy individuals invested in areas like real estate. There were some notable exceptions, such as telecom billionaire Xavier Niel, who became one of the world's most active angel investors. He eventually formalised this activity into the early-stage VC firm Kima Ventures, of which he is the sole LP.
In 2016, to encourage more startup investing, the French government adopted the Loi Madelin, which now offers a 25% tax deduction on early-stage deals made in both France and across Europe — as long as the investor is based in France and holds the shares for five years.
The law, along with the growing use of stock options and the launch of secondary markets such as Caption in France, lit a fuse. Even as French startups were still in scaleup mode, founders and early employees increasingly had access to liquidity and the financial incentives to back other founders.
"You see a lot of early-stage execs having significant wealth," Visage said.
According to a recent report on the French ecosystem by Eurazeo partner Alexandre Dewez, business angels invested €1.1bn in 215 funding rounds in 2022, up from €600m in 134 deals in 2017.
That frenzy of early-stage investing activity now includes high-profile leading angels such as Zenly cofounders Antoine Martin and Alexis Bonillo, Station F's Roxanne Varza, Algolia cofounder Nicolas Dessaigne and Front's Mathilde Collin.
There's also a whole host of new early-stage funds. Angel investor Jerome Rayet created an agritech fund, High Flyers Capital, while international networking platform FrenchFounders created a fund for its members and in early 2022, 250 French founders banded together to create the Galion.exe seed fund.
Renaud Visage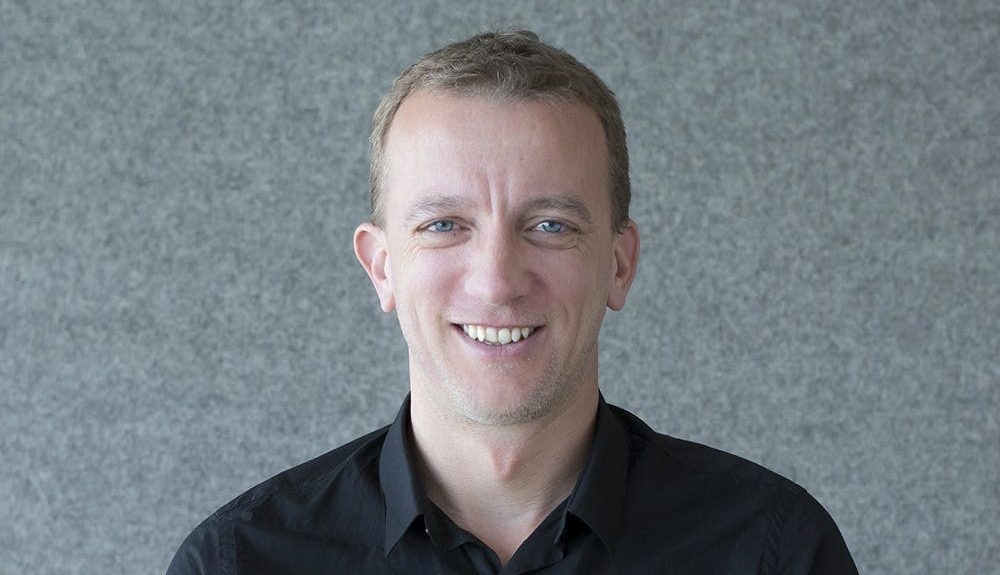 When Sifted reached out to several members of the Whisperers, the group anointed one of their original ringleaders, Visage, to speak on their behalf. Visage left Eventbrite in 2021, joined Berlin-based VC firm Point Nine as a venture partner, and is increasingly focused on climate-related investments. But he began making angel investments more than a decade ago and has backed more than 60 companies.
Originally, such investments were a way for him to connect with accelerators and other startup programmes to promote Eventbrite. As CTO of a prominent Silicon Valley startup, he says he never had to go looking for investment opportunities. Entrepreneurs either sought him out for his technical acumen or gravitated to him via his vast network. By 2018, he was backing an average of 20 companies annually.
Beyond the money, he says he offers his time and availability to the startups he backs. The amount of involvement with each investment varies, but he says he's always ready to respond to requests related to tech, hiring referrals or investment introductions.
Olivier Reynaud is a repeat entrepreneur whose most recent startup, Aive, has been backed by both Visage and two other Whisperers. He says that whenever he has a question about a high-level technology or business strategic issue, Visage is available for a rapid, direct discussion.
"To have someone like him with CTO experience from a global company that had an IPO, that's priceless," Reynaud said. "And when I talk with him, his feedback is always no bullshit. It's simple and effective. It's very easy to talk to him and he gets straight to the point."
What's next for the Whisperers
The Whisperers had a kind of unofficial coming out about a year ago when they officially picked the name and launched a website.
For now, the site is essentially a brief list of their profiles and a public database of their deals while they explore further ways to collaborate such as a shared email or a filter to get deals to the best targets. The group hasn't even really done much marketing. There isn't really an org chart or hierarchy, and Visage said they don't want to overburden anyone with additional admin tasks.
When it comes to discussing the deals, it's still up to each member to make their own decisions and convince the founders to let them invest. That involves both a gut check that the members believe they can add some value beyond money and demonstrate their usefulness to the startup. This means that at times, members could be competing against each other for a deal.
But that's rare. Instead, the goal is to enlarge the choices everyone has. In Visage's case, The Whisperers' recommendations led him to invest in Jitter, a motion design editor, and Futurz, a stock options alternative.
In the case of Jitter, fellow Whisperers Eduardo Ronzano, Andrew Nutter and Nicolas Steegmann also invested.
That's the kind of deal that may not have landed in Visage's lap before The Whisperers. The key now is continuing to slowly add members who bring different skill sets in different sectors that will expand that exposure while maintaining a sense of quality.
"It's a work in progress," Visage said. "We don't have clear guidelines. We definitely are being very critical about keeping the group fairly small. I think the quality of it changes and the willingness to share goes down as the numbers go up. The real value we all bring is our ability to build relationships and make the right introductions."