The Stockholm School of Economics (SSE) has long been a stomping ground for students looking for a career in banking and management consulting.
But in the past 10 years, more and more of its students have been looking to take an alternative career path: that of startup founder.
Perhaps it's the Klarna effect. The fintech's three founders all attended SSE — and started their company there.
"Eight years ago, when I attended SSE, it was a standing joke that you were either going to become an investment banker or a management consultant. But there was already a lot of talk about Klarna and how cool the Klarna founders were," says Andreas Johansson, CEO of SSE Business Lab, the university's incubator, which supports and invests in startups.
"Five years later, and following the success of Voi, there's been a new wave of students wanting to start their own companies."
In the Klarna days
The Klarna cofounders — Sebastian Siemiatkowski, Niklas Adalberth and Victor Jacobsson — didn't always have such a big fan club, though.
Johansson tells the story of them as students at SSE in the early 2000s.
"They had just come up with the idea behind Kreditor [now Klarna] and were invited to pitch in front of the [university's corporate] partner network in a dragon den-style competition. After the pitch, the Klarna founders were harshly dismissed and told they would never make any money out of it."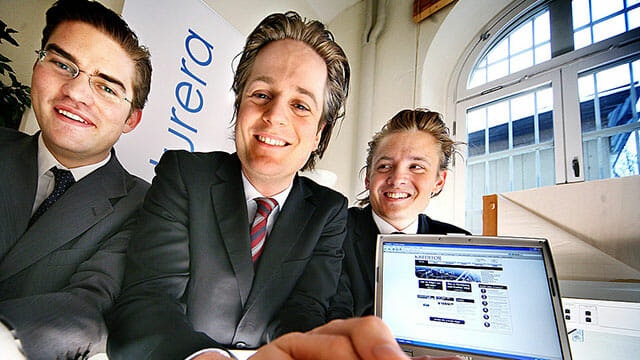 That didn't stop the three founders from applying to the then-relatively new SSE Business Lab incubator in 2004 — and they were, perhaps surprisingly, admitted.
"They received an office space, a network and some PR and business coaching," says Johansson. "It wasn't that much but it was enough to give them confidence that someone believed in them."
The Klarna founders didn't know how to program but thanks to an early investment from angel investor Jane Walerud — when everyone else turned them down — they were able to hire tech people and start working on the product.
"Today, nobody wants to admit that they said no to Klarna in those early days," says Johansson.
Times have now most definitely changed: Klarna has raised a total of $4.5bn since the start of 2018.
Others had an easier start to their journey.
Voi's early billionaire investment
Micromobility startup Voi's cofounder Fredrik Hjelm is another alum of SSE — and his story has also helped inspire SSE students to think about starting up a business, says Johansson.
Hjelm joined SSE Business Lab with a completely different company — Guestit, a platform for short-term leases.
"Guestit was bootstrapped from day one and Business Lab gave us access to the startup ecosystem in Stockholm and the confidence to go all-in," Hjelm says.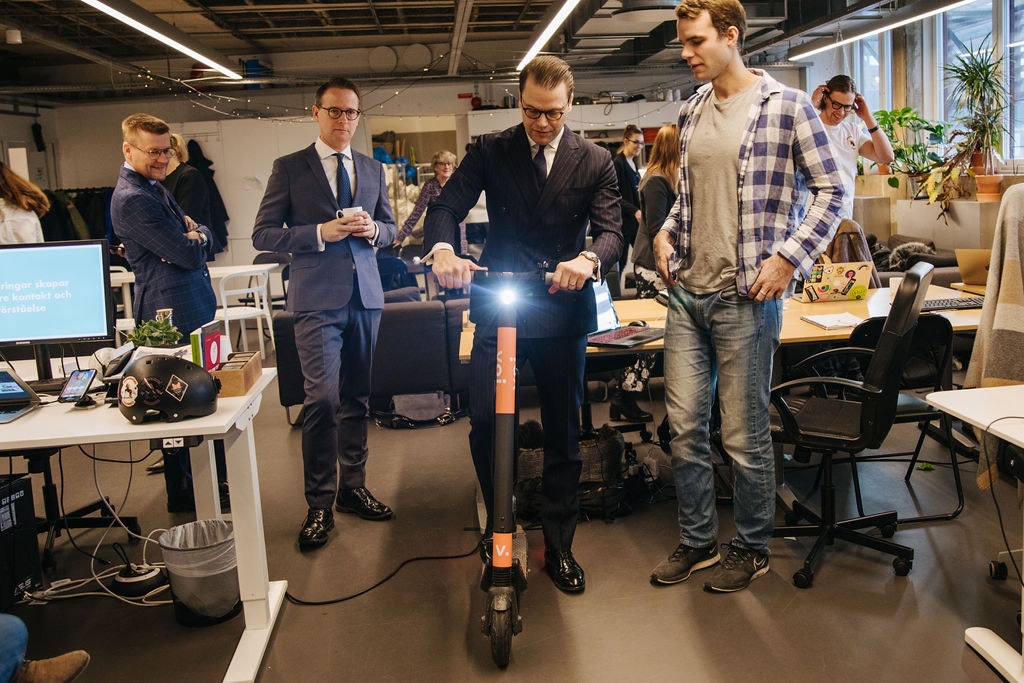 However, he became friends with the former CEO of SSE Business Lab, Douglas Stark, and they then founded Voi with two other cofounders.
When Hjelm pitched to be admitted to SSE Business Lab (for a second time) with Voi, the jury consisted of Swedish billionaire businesswomen Cristina Stenbeck and Katarina Martinson, Klarna founder Sebastian Siemiatkowski and game company King's cofounder Sebastian Knutsson. Stenbeck became one of Voi's very first investors.
Voi has now raised about $500m in total from investors such as VNV Global, Balderton and Creandum.
From incubator to investor
The SSE Business Lab's program is 18 months long, with pitch events every six months.
The incubator, a non-profit organisation, has run on donations — from the H&M family's Erling Persson foundation in particular — for most of its history. But, last year, it also began investing in companies, via its venture capital network.
Companies are now granted a €30k convertible note from SSE Business Lab, which turns into shares when the company raises its first round of funding not exceeding a company valuation of €5m.
The incubator can now also do follow-on investments.
Other investors — including those outside of Sweden — now also know to pay attention to the companies coming through the incubator. "In the last five years, we've seen an increase in VCs with a local presence, like Berlin-based Cherry and Amsterdam-based Peak, that are not just coming to our events but take the opportunity to meet with the companies at other times," says Johansson.
"We usually get one to three companies a year that get those international investors," he adds.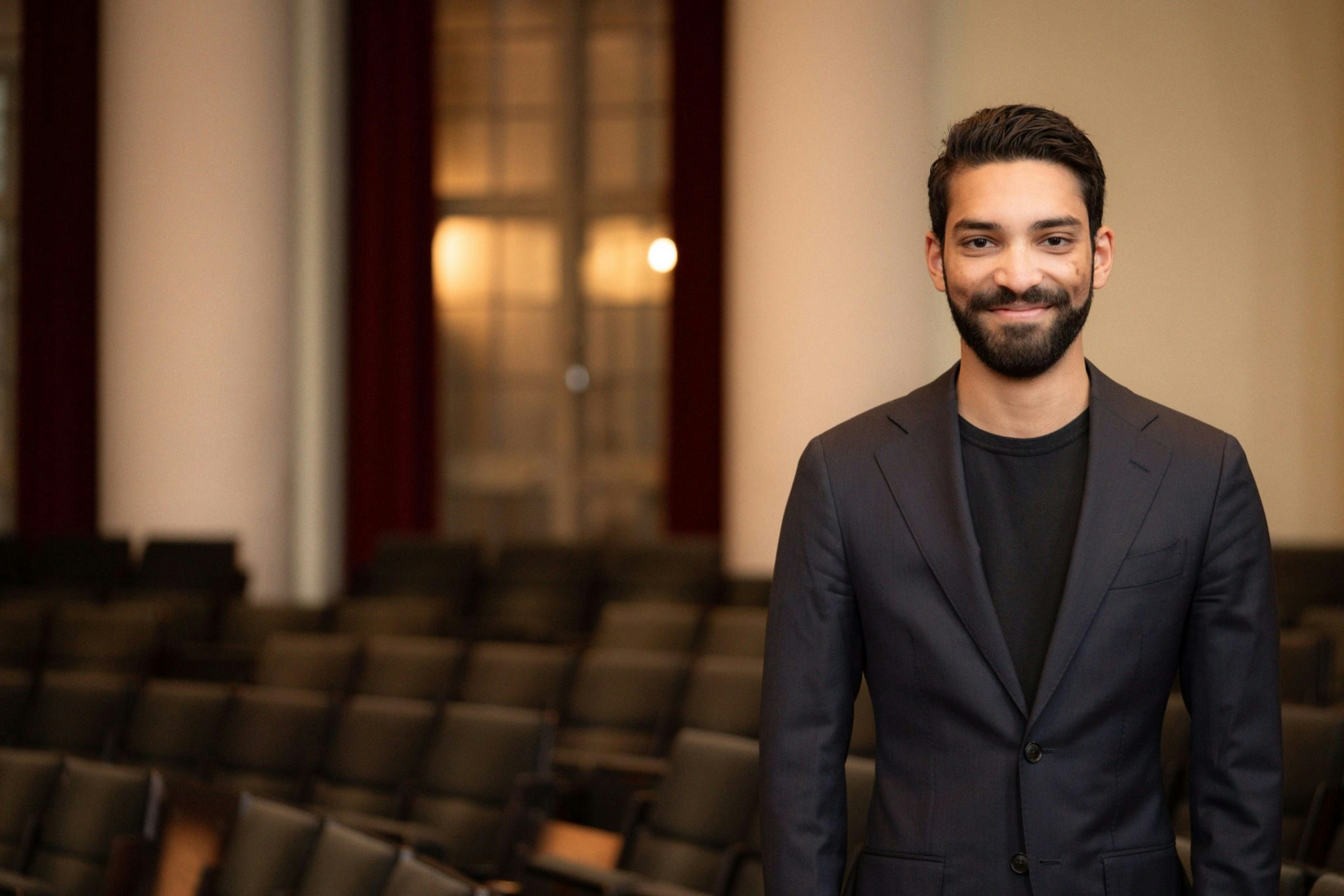 Another company that managed to get some heavyweight angels after participating in the programme was the last-mile delivery startup Budbee, now Instabee. The angels that invested in its seed round back in 2015 included two of the Klarna founders, as well as H&M billionaire Karl-Johan Persson.
"To me, it offered that extra push to dare try my wings on my own in the big world. I think these kinds of institutions are important for a thriving landscape of new ideas," Budbee's founder Fredrik Hamilton says.
The founder takes it all
University spinouts can have a hard time enticing VCs to invest if the university takes a big ownership stake.
But in Sweden, it's the student or the person behind a company idea who owns all of it. This is good for startups — but perhaps also disincentivises universities from helping commercialise ideas, says Johansson.
"Until last autumn, when we introduced the convertible note, we [at SSE Business Lab] had no economic incentives to help the founders and researchers commercialise their products, similar to other Swedish universities. That is probably the reason why Sweden, from an international perspective, is bad at commercialising university research."
SSE Business Lab saw a big increase in applications during the pandemic — and even the economic downturn hasn't put wannabe founders off.
"I thought that the higher cost of living and the want for less risk would cause a lower number of applications," says Johansson. "But we've had more applications this year than last."
10 companies that have passed through the SSE Business Lab
Klarna (fintech)
Voi (mobility)
Budbee (now Instabee) (last-mile delivery)
Quinyx (SaaS)
Froda (fintech)
Lassie (insurtech)
Insurello (insurtech)
Ripe (no-code platform)
Leya (legaltech)
Circulate (sustainable packaging)