An ugly dispute inside France's most famous startup incubator burst into public view over the weekend when two of its cofounders accused the third of embezzling investment funds.
The Family — led by Alice Zagury and Nicolas Colin — has filed a criminal complaint against their longtime comrade, Oussama Ammar, whom they claim has refused to account for €3m raised for investment, according to a public Medium post, interviews and an email to investors seen by Sifted.
The dispute carries some irony as it comes after investors in The Family have been waging a public campaign for more than 18 months against all three founders for failing to properly disclose the status of investments and distribute returns. It's also not the first time Ammar has been accused of impropriety.
The rawness of the accusations and wounded feelings have provided a rare glimpse of bitterness in an ecosystem that loves to cheer itself on as it seeks to gain ground on other, larger tech scenes in Europe.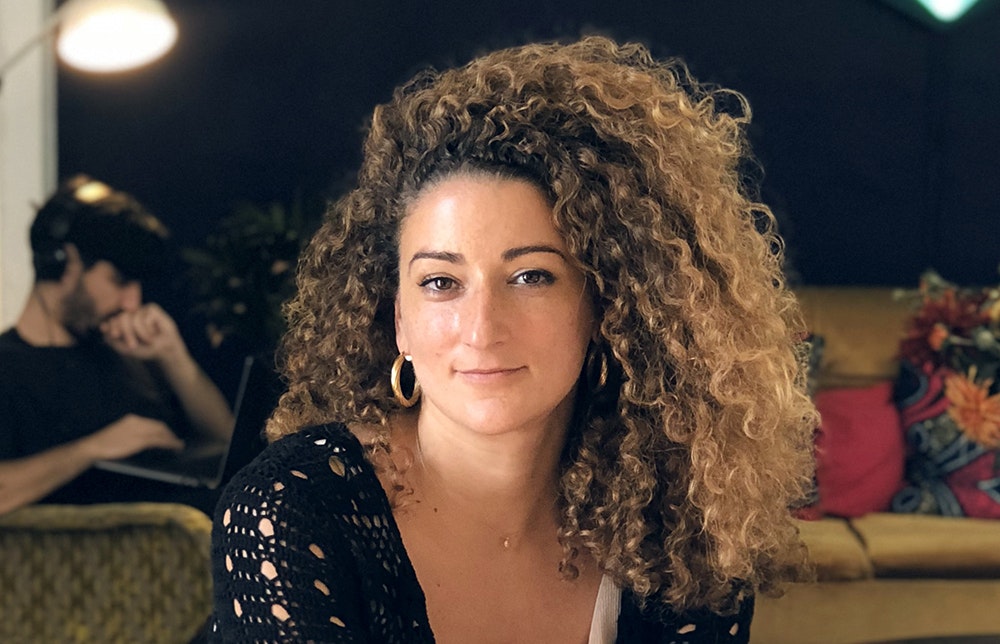 "After years of building a common project, it is very difficult to become aware of betrayal," Zagury wrote on Medium. "When trust is given and tested over time, we are no longer suspicious, we let our guard down."
Ammar parried back on LinkedIn: "This is a legal dispute between partners based on personal resentment. It's a shame to tear yourself apart like this, but it's classic. Entrepreneurs know this well. We have been trying since 2020 to find an amicable solution, without reaching an agreement, despite many hours of discussion."
Investment maze
The crux of the charges can be difficult to comprehend, because while The Family has historically earned money from running startup courses and events it has also created numerous investment vehicles, resulting in a complex financial structure.
According to an email sent this weekend from Colin (disclosure: Colin is a paid columnist for Sifted) to investors and obtained by Sifted, The Family (Fellowship) LLP holds shares in more than 120 startups plus carried interest in a variety of special purpose vehicles. Those vehicles allow interested investors around the globe to pool their money and invest in specific startups.
Colin estimates in the email that The Family's total investment portfolio is worth about €70m on €23m invested, which includes backing notable unicorns like PayFit and Algolia.
Specifically, the email states that Zagury and Colin believe Ammar misappropriated €3m of funds raised in 2019-20 via an investment vehicle called Global Godfathers investing on behalf of "several dozen members" of a deal club.
This money was supposed to target investments in US-based companies. The pair claim that Ammar told them he could facilitate the investments more easily via his own holding companies, including one based in the Cayman Islands. In addition, other money was "transferred in an utterly unauthorised manner".
For two years, Colin and Zagury tried to get an account of what happened to that money without success, according to Colin's email.
Last autumn, they asked Ammar to resign and he agreed. Ammar announced his departure from The Family with a cheery post on LinkedIn that suggested that he was no longer the right person to be advising French startups given the radical advances in fundraising. Instead, Ammar said he planned to focus on Web3 and warmly thanked his cofounders.
Behind the scenes, the dispute continued to simmer until this month. Via several of The Family's financial entities, Zagury and Colin, along with The Family CFO Younes Rharbaoui, filed a criminal complaint in Paris against Ammar "for breach of trust and forgery", Colin's email reveals.
The Family has also hired lawyers in England, Wales and the Cayman Islands to take legal action where necessary against Ammar. The Grand Court of the Cayman Islands issued an interim freezing injunction which forbids him from moving at least €3m of assets out of the country, according to a document attached to Colin's email.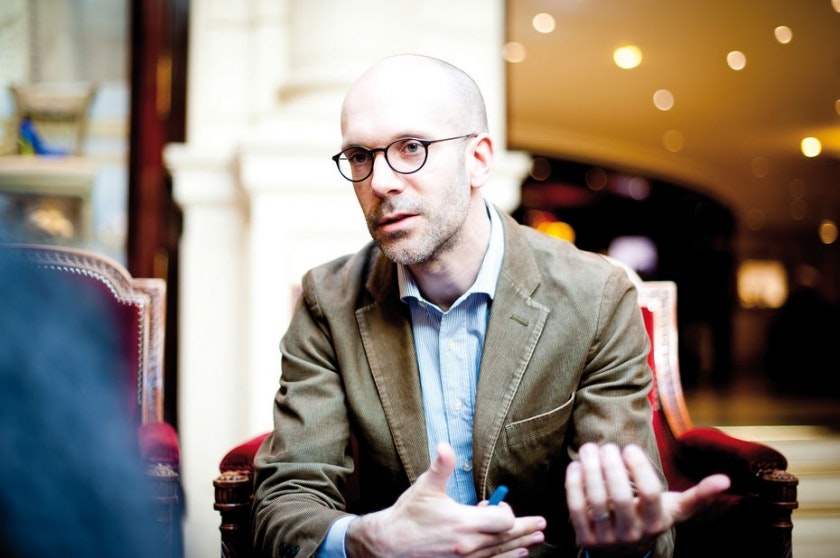 Auditors from PwC have been engaged to conduct a forensic investigation and track down the money in question, according to the email.
For his part, Ammar levied his own accusations against the two cofounders on LinkedIn. "My ex-co-founders have not awarded me any participation for the start-ups that I myself brought to The Family in 2020 and 2021," he wrote. "Their offer to buy back my shares is scandalously low. I do not intend to be the scapegoat for all the problems of The Family. Otherwise I would have founded a club alone."
Reached for additional comment, Ammar referred questions from Sifted about the matter to his attorney, London-based Simon Winter.
"We will not litigate the issues otherwise than in court but our client is determined to contest the allegations against him," Winter said.
The news has tested the loyalties of those who have worked alongside all three cofounders for years.
"I am appalled by Oussama's behaviour and extremely disappointed by this outcome… I also know the current team has worked tirelessly to save the business and do right by investors, and they've also owned up to their share of responsibility for letting this happen," one former long-time employee told Sifted.
All in The Family
It would be hard to overstate how influential The Family was in its early days — and at times polarising.
It was founded by the eclectic group in January 2013. Colin was a bookish writer and former bureaucrat who had created a web development company. Ammar was a bombastic serial entrepreneur who had spent time working in Silicon Valley, while Zagury had been a project manager at France's first-ever startup accelerator.
The Family was an unorthodox blend of startup advice education and community building, bringing European tech superstars — and even then economy minister Emmanuel Macron plus then UK chancellor George Osborne — through the doors of their funky headquarters close to Place de la Bastille.
But The Family's real business model was a bit harder to make out amid all the stuffed tigers, trippy cats, hip hop and palm trees. It was not an incubator, the founders insisted. It was a community that allowed founders to learn from each other along with an educational course to demystify the startup process called Koudetat (coup d'état). The Family took a 3% equity stake in some of the startups that passed through.
It also attracted some early investment from French business angels Frédéric Montagnon, now CEO of NFT startup Arianee, and Elaia VC partner Marc Rougier, as well as some small cheques from Index Ventures. A spokesperson for Index declined to comment due to the pending legal issues.
Rougier said: "The Family was a good and useful catalyst at the start to shake things up, to disrupt the ecosystem. But as its financial structure became more and more complex to understand, while more and more arrogant in the communication, I thought they were pushing it a bit too much."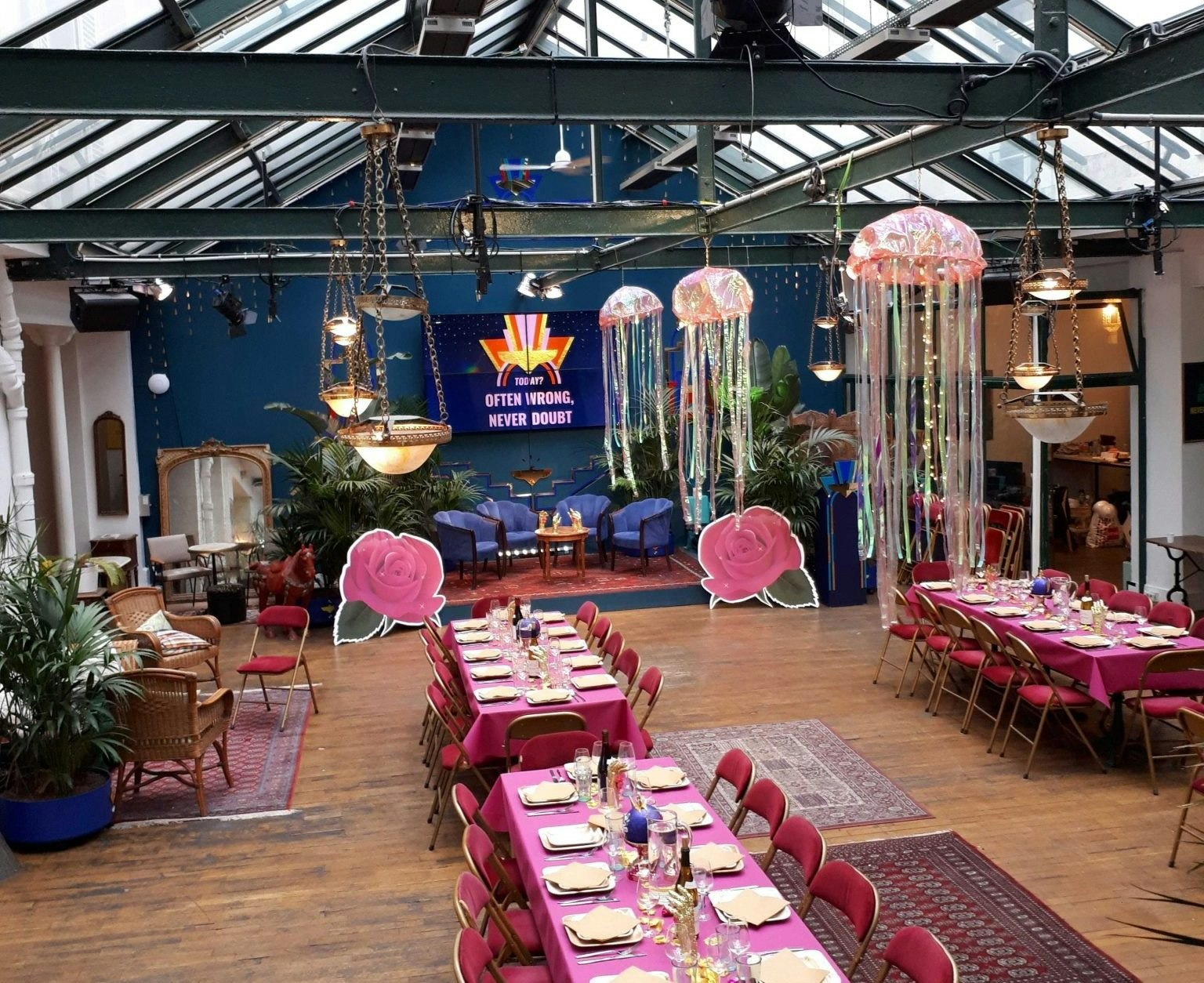 In September 2018, The Family announced that it had raised €15m to expand its offer of startup services and investment activities. LGT Capital Partners, an investment fund controlled by Prince Hans-Adam II of Liechtenstein, led the round. Sifted has reached out to LGT for comment.
But as The Family stepped up its investment activities around the globe, the pandemic hit its physical operations hard. It had depended heavily on income from events and educational sessions. The team shuttered its emblematic Paris office in June 2020 and saw half of its 24 employees leave as it pivoted to a virtual operation.
Courting Controversy
This current financial dispute is not the first for Ammar or The Family.
Ammar's larger-than-life personality and unfiltered reflections on entrepreneurship have caused French media to portray him as a divisive figure, though clearly his message has resonated strongly with a younger generation of French entrepreneurs.
But in 2018, Ammar received a four-month suspended sentence in connection with a complaint filed by a startup named Be Sport. The company accused him of using €95k "for purposes unrelated to the social utility of the company".
An auditor also raised questions about €200k in expenses related to Hypios, a startup that Ammar had cofounded that went bankrupt in 2011. Though the auditor noted that some of the money seemed to have been used for personal expenses, the matter was eventually settled.
Ammar's lawyer in 2018 was Zagury's brother. And both Alice Zagury and Colin offered their unconditional support for their cofounder in the press.
"He was super transparent with us. I knew he was sincere in his willingness to learn from his mistakes. And I'm happy to have followed my conviction," Zagury told Le Monde.
I invested eight years ago in The Family [...] to give them resources to build a platform to help entrepreneurs to have a positive impact for our future. What is happening is the exact

opposite
For his part, Ammar chalked up the criticism to jealousy and pettiness.
"This is everything I hate about the French establishment," Ammar told Le Monde in response to the Be Sport accusations. "They are ruining my life, they are trying to reduce me to a bill of €5,000 from seven years ago when I was just 20 years old. I see in the attacks that we suffer from jealousy. With The Family, we exist in an international intellectual sphere to which no one else in France has access. Many French investment funds have the charisma of an oyster."
But The Family as a whole was also coming under pressure from some of its early investors.
Just a few months after closing its physical spaces in 2020, a group of anonymous investors went public with their complaints that The Family had stopped providing information about their investments. In some cases, such as PayFit which became a unicorn earlier this year, those investments were quite successful.
In November 2020, they launched a website to make their complaints known. They noted that from an operations standpoint, The Family lost about €20m between 2014 and 2018. Worse, according to the shareholders, The Family's complex structure had become impenetrable and the cofounders had not responded to requests for transparency.
One of the leaders of that effort, angel investor Montagnon, said in an interview on Sunday that he remains frustrated by the lack of transparency from The Family as well as LGT. He also regrets helping to give a platform to Ammar because he believes his freewheeling attitudes about entrepreneurship have been "toxic" for the ecosystem.
"I invested eight years ago in The Family, and the main driver for making this investment was to give them resources to build a platform to help entrepreneurs to have a positive impact for our future," he said. "What is happening is the exact opposite, they (at least Oussama) betrayed me on this mission. So now I want to do my best to spread the word that people should not look at those people as a symbol of success."
When news of the campaign first broke, Colin dismissed the complaints in a story by Maddyness by saying that a "handful of small shareholders who are upset that they haven't yet been able to get their money's worth from The Family are moving heaven and earth these days to ruin our reputation".
In the statements this weekend by Zagury and Colin, both expressed regret about not having been able to communicate with shareholders more directly in recent months. They said attempts to resolve the situation with Ammar had prevented them from doing so.
In his email, Colin said the team was preparing financial statements regarding the investments so they can be sent to investors in the coming weeks. The team had been reaching out to those investors recently and offered to set up meetings to address concerns.
"We think these developments will eventually make it possible for us to mend the relationship with all of our shareholders," Colin told Sifted.
As for that famed former Family HQ, the space is still looking for a new tenant.