At 9:45am on November 5th, Elon Musk swooped into BER airport on his private jet – unannounced, in the middle of Germany's national lockdown.
Three-quarters of an hour later, the Tesla CEO tweeted the reason for his surprise visit: "Recruiting ace engineers for Giga Berlin! Will interview in person tomorrow on site," he wrote.
Within minutes, Musk's Twitter erupted: thousands of hopeful engineers replied to the tweet, hoping to be in with a chance of meeting the Tesla boss in the flesh. "Hire me Elon, I'll work hard for you brother!" read one of them. 

But while engineers are thrilled about the chance to work for a man who is something of a celebrity in Germany and a hero to many, the country's powerful unions are wary: Musk is no friend of organised labour. 
In the United States, Tesla workers have filed serial complaints about low pay and poor working conditions. And Musk himself has repeatedly opposed employee efforts to unionize.
"We are in touch with our sister organisations at other Tesla facilities, so we are fully aware of personal allegations, as well as legal accusations and litigations against Tesla," says Birgit Dietze, District Manager for IG Metall, Germany's largest metal workers union, in Berlin-Brandenburg-Sachsen.
"We could take that as a hint as to what to expect of Tesla in Grünheide." 
These tensions are significant as unions wield serious power in Germany. IG Metall alone has 2.4m members willing to shut down industrial operations in defence of overtime payment, fixed working hours, and a minimum holiday entitlement of 24 days a year.
US retailer Walmart left the German market after a string of failures thanks in part to its inability to get along with the unions. 
A conflict with the unions could be a stumbling block for Musk in his mission to turn the Grünheide factory – which will make 500,000 electric vehicles a year – into a central pillar of the company's European strategy.
Musk has already collided with German unions before when Tesla acquired Grohmann Engineering in the small town of Prüm in 2017. Musk's round-the-clock work ethic proved problematic for the German workers, and the wages he offered were initially up to 30 percent lower than the German average, according to a report by Handelsblatt. 
So will the unions put a spanner into Musk's plans? Or will they learn to work together?
Tesla's hiring spree
Tesla's Gigafactory is taking shape at lightning speed in the municipality of Grunheide, just southeast of Berlin. The company says it will recruit 12,000 workers – from warehouse employees and engineers to printing technicians – and will begin production in Summer 2021.
Frankfurt Oder Employment is just one of many agencies assisting Tesla with recruitment. Jochem Freyer, the Head of FOE, told Der Tagespiegel that the plan is to recruit people mainly from Brandenburg and Berlin, who are unemployed or in the midst of changing jobs.
Freyer also revealed details about salaries – which are higher than the current median wage in Brandenburg. The lowest wage group at Tesla will be paid a salary of €2,700 euros gross per month, while employees with relevant vocational training will receive €3,500 per month. 

Fortunately for Musk, some of the world's brightest engineers are already queuing up to work for him. This year, a Universum survey of 7,542 American engineering students revealed that Tesla was the most attractive company to work for after Musk's rocket-building venture, SpaceX.
Part of Tesla's widespread appeal is its move fast, break things approach, says Mark Kreuzer, an engineer and self-described car blogger based in Cologne. Kreuzer applied to be part of a specialised task force of engineers – the '25 Guns' – at Giga Berlin, that will solve the toughest problems along the production line and will report directly to Musk.
"I'm not a Tesla fanboy, but I think Musk is really fascinating," he told Sifted. "His willingness to try out crazy ideas without the fear of failing is super appealing to me as an engineer."
Kreuzer isn't the only one to hold these views. Other candidates for Giga Berlin told Sifted that Tesla's experimental spirit and fast-paced working environment are just some of many reasons why they would like to work for the automaker. 
"I would never usually consider applying to such a big company," adds Kreuzer, who owns his own business and enjoys a pretty good work-life balance. "But, if Musk had said 'Mark, be at the factory at 1pm, I would have got in the car and gone to Berlin straightaway."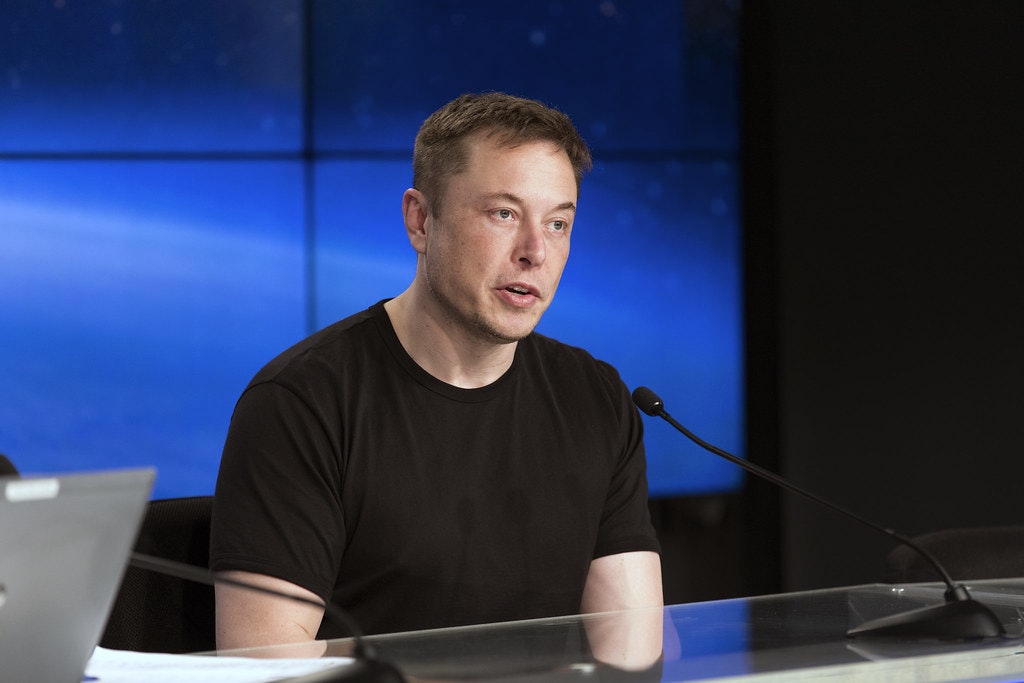 Musk the union-buster
Tesla's always-on work culture has become notorious in recent years. Musk himself claims to work 120 hours a week, and has been known to sleep under his desk in a sleeping bag when deadlines loom. 
"Tesla is built around this culture that Elon Musk has put in place, where workers are forced to do anything and everything to get cars off the assembly line on time," says Steve Smith, Communications Director for the California Labour Federation.
Elon Musk is known for being "extremely anti-union," adds Smith, and has even broken laws to prevent his workers at the Fremont Plant in California from unionising. This has had serious consequences for some workers – both in terms of their pay and benefits, but also in terms of their health and safety. 
In fact, Tesla employee Jose Moran revealed in a Medium post that long hours of physical labour once caused six of his eight team members at Fremont to take medical leave simultaneously. 
Tesla didn't respond when Sifted reached out to them for a comment. This could be down to the fact that the company has, according to electric vehicles news site Elektrek, dissolved its PR department. Tesla is now the only automaker that doesn't speak to the press. 
'Workers' rights are rights'
Neither Musk's treatment of his employees, nor Tesla's reluctance to engage with the media, seems to concern the German engineers rushing to get a job at Giga Berlin. 
Kreuzer says that issues with employment rights aren't "Tesla specific" as every large company encounters them at some point. 
He's not wrong. US retailer Walmart clashed with German unions in 2001, just five years after it entered the German market, for prohibiting the meeting of workers' councils and paying substandard wages, among other things. The company later pulled out of Germany in 2006.
Unions have been central to keeping the automotive sector as stable and innovative as it is, says Dietze. 
"The strong organization of autoworkers in the IG Metall has allowed for collective agreements that define a high binding standard of working conditions for the whole industry."
"These agreements ensure that manufacturers compete for the best quality, but not for the cheapest conditions of employment."
The power IG Metall wields in Germany is not to be underestimated. In 2018, the union won the right to a 28-hour working week and 4.3% pay rise for industrial workers, after a series of 24-hour "warning strikes" – the first of their kind in 34 years. The strikes cost producers like Porsche, Daimler, BMW, and Airbus €200 million in lost production.  
With this in mind, it would be a mistake for Musk to think he can avoid complying with German labour standards. "Workers rights are rights. They are not up for discussion," adds Dietze.
Unions stuck in the past?
It seems to Kreuzer that Tesla and unions have conflicting visions. Tesla wants to move fast and get things done - even if that means employees working additional hours – while unions are concerned with workers clocking out on time. 
Could it be that unions are an obstacle to innovation?
"I think Musk would probably see it that way," says Kreuzer. "Unions were founded at a time when workers were really exploited at the start of industrialisation, and I think that kind of slavery is less common now."
Smith sees it differently. "Innovation is not exploitation - and that's something that CEOs like Elon Musk just don't understand. Exploiting your workforce is, in no way, furthering the cause of progress – in fact, it takes us back in time 100 years before we even had labour laws."
According to Musk, it's the unions that are stuck in the past. During the dispute at Grohmann industries, he referred to IG Metall as being an organization with "outdated values" that simply doesn't understand his mission for a sustainable future. 
"Musk obviously hasn't spent much time engaging in what we stand for," says Dietze. "We share Tesla's vision of more sustainable mobility and a decarbonized economy. There are no good jobs and no social justice on a dead planet."
IG Metall wrote Tesla a letter earlier this year: welcoming the company and its investment in Brandenburg and offering them an opportunity for dialogue. So far, Tesla hasn't responded.
Despite IG Metall's hopes for a friendly relationship with Tesla, the automaker has made a decision to not join a union in Germany. There is, after all, no legal obligation for them to do so.
This will be a good thing, says Alex Voigt, author at CleanTechnica and Elektroauto-news and an expert on the German auto industry.
"It will allow Tesla to pay employees better than what unions regulate – which is exactly what they did [when they acquired] Grohmann," he says. 
"Tesla is doing something exceptionally positive – especially for uneducated workers and the long-term unemployed. That is, indeed, a worthy story to write about."