Startups that allow patients to talk to their doctor online were some of the most hyped in Europe even before coronavirus struck.
But this year software companies such as Klara and AccuRx as well as digital doctors such as Kry and Babylon Health have seen an explosion of interest and investment.
Many of these companies, which have raised more than €1bn since 2018, according to data from European startups, have reported a near doubling of users during the crisis.
Telemedicine startups are increasingly popular among a wide range of investors such as Creandum, Accel, Index Ventures, Project A, Kinnevik, Bpifrance, Atomico and Draper Esprit who see the sector as the future of healthcare.
But amid all the excitement, there are a few dissenting voices emerging saying the unthinkable: maybe telemedicine startups are not such a good bet after all. In fact, maybe these companies are about to find themselves in real trouble.
The critics
The Berlin-based venture capital Heal Capital is such a dissenting voice. Christian Weiss, a managing partner, argues that these kinds of healthcare platforms are not necessarily great investments for venture capital.
"My understanding is that telehealth startups — even some of the stronger ones, such as Kry — are struggling to some extent in Germany, partly due to competition, and partly due to business model inherent challenges," he tells Sifted.
According to Weiss, the kind of telehealth startups that only offer software for existing healthcare providers to do patient-doctor calls are facing increasing competition from two sides, the incumbent video-communication companies, like Zoom, as well as the existing hospital information systems, adding a growing number of communication features.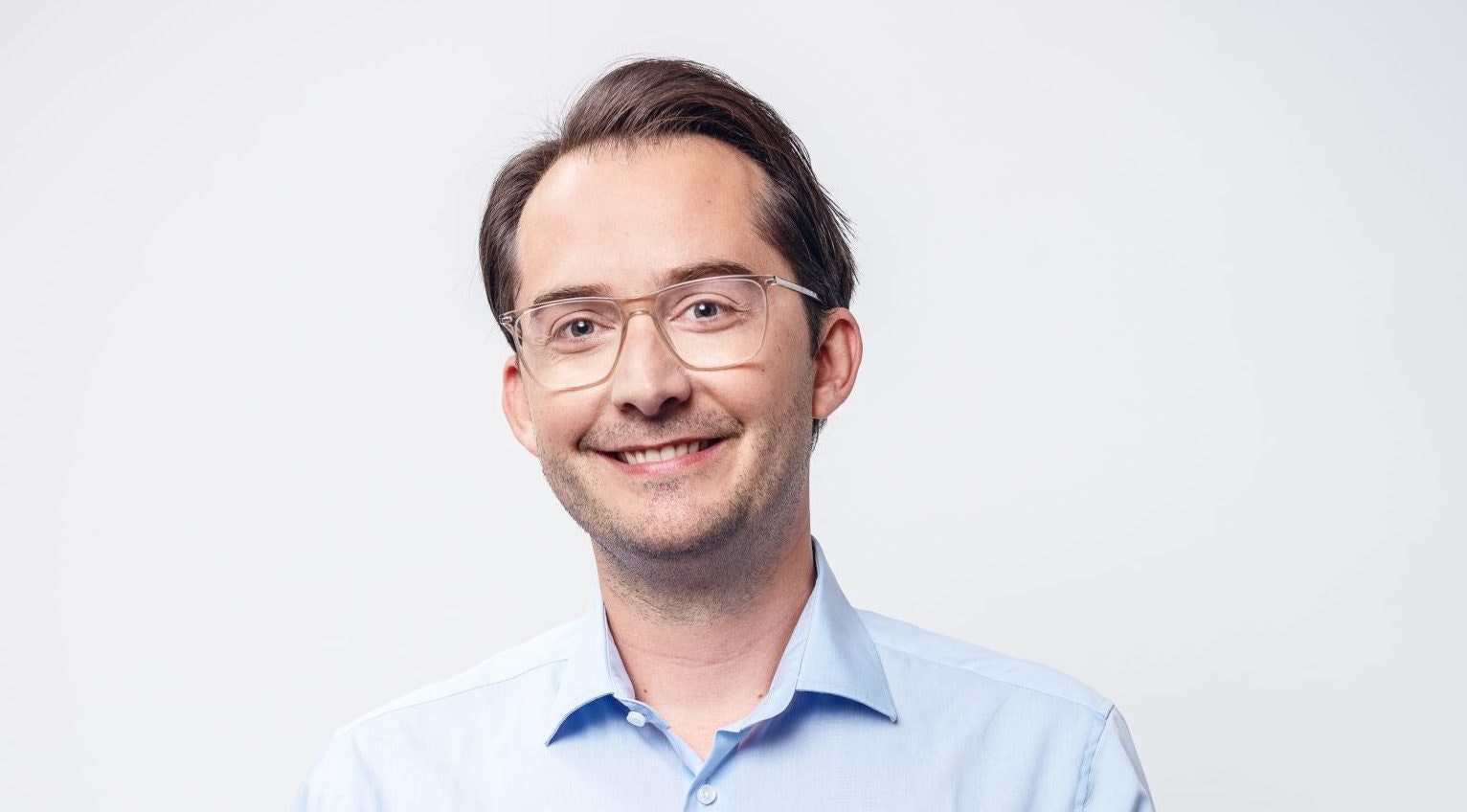 He says that those companies that take the next step to become doctor-on-demand apps, run into other challenges such as the difficulty to differentiate the company from already existing providers.
One example is Sweden, where startups like Kry, Min Doktor and Doktor.se have been leading the race of doctor-on-demand, but other public healthcare organisations are now fighting back with their own digital services.
Today, at least one-third of the public health regions offer patients video calls or chat services. In a couple of years, this will be common across the whole country according to the Swedish organisation for national services, SKR.
The same is happening across the continent, at various speed, meaning competition is getting tougher
Race to the bottom
In a Medium post by Healthy Ventures published this summer, the American venture capital firm also points out that the existing healthcare providers are increasingly taking a bigger slice of the cake as time passes — a worry for these startups.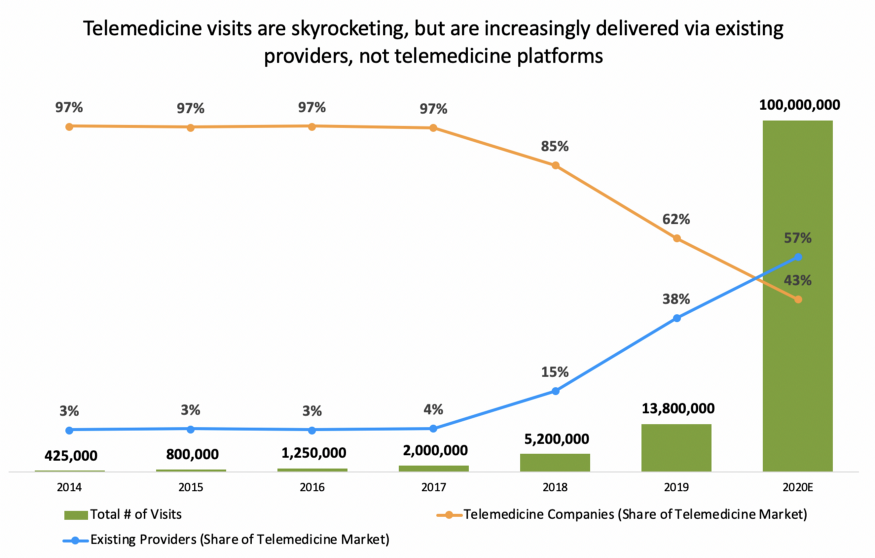 Healthy Ventures argues that the telemedicine startups are not competing on their technology but are truly service providers, similar to mobility companies Uber and Lyft.
The firm says that — just as the arrival of Uber and Lyft in a city drives down taxi prices — prices for telemedicine are set to fall across the board.
"Competition makes the business model questionable margin-wise, and risks resulting in a race to the bottom," says Weiss and continues:
"Telemedicine providers face paper-thin margins that are caused by a difficult to optimize, face-to-face service component and a lack of monetization of their service beyond the consultation, after which a patient is usually lost," says Weiss.
The pro telemedicine case
Kry, also known as Livi in the UK and France, has expanded to several countries including Germany and Norway and raised a whopping €140m at the beginning of the year.
And although the company is far from being profitable, this has not to do with Weiss' "paper-thin margins" and non-returning patients, according to cofounder Johannes Schildt.
"We are investing heavily in our technology, in our platform and our operations. On individual markets, we could conduct a profitable business but we choose to invest in our business," Schildt says.
We can improve patient flows, drive efficiency and in that way conduct more and better care with good

profitability
According to him, Kry is a combination of technology and care company and by being able to offer technology that is ultimately more efficient than other healthcare providers it can offer patients better care to a smaller cost.
"The basic premise for the digitalisation of care is that we can improve patient flows, drive efficiency and in that way conduct more and better care with good profitability, and that is entirely possible."
In Sweden, the telemedicine providers have had to open physical care centres to be able to continue providing digital care.
The brick and mortar solution is costly and Kry's competitor Min Doktor earlier this year had to borrow €7m from its existing owners, the pharmacy chain Apotek Hjärtat and the venture capital firm EQT Ventures. The official reason was to increase the speed of expansion.
Given this extra cost, it will have to continue increasing its efficiency to combat its competitors. And similarly to Babylon health – combine smarter technology to combat the rising cost of healthcare.
Pharmacies and telemedicine startups
Some argue that one way to add a more profitable leg to the business of telemedicine is combining it with a pharmacy.
There have been plenty of these kinds of deals already, such as Min Doktor, which had 42% of its company acquired by the Pharmacy group Apotek Hjärtat back in 2018.
The German leading telemedicine startup Teleclinic was recently acquired by the Swiss pharmacy group Zur Rose while the Swedish pharmaceuticals retailer Apoteket bought a 20% stake in the telemedicine startup Doktor24 in January. UK-based Push Doctor recently launched a partnership with Well Pharmacy not to mention Kry's partnership with Boots.
Competition makes the business model questionable margin-wise, and risks resulting in a race to the

bottom
According to Weiss, the deals between pharmacies and telemedicine startups has to do with the fact that telemedicine startups have the technology but limited monetization potential and so are looking for additional down-stream monetization, like pharmacies, which in turn comes with a number of regulatory challenges.
"The deal between Teleclinic and Zur Rose Group shows the potential but also the need for business-model synergies", Weiss says.
The vertical end-to-end solutions
Weiss is not as gloomy about all kinds of telemedicine startups — some could be good investments.
The ones Heal capital is looking at are the players that are leveraging the strengths of classic telemedicine, while adding extra features like digital therapeutics or prescription medicine.
This can be the startups focusing on chronic diseases. According to Weiss, a startup that is focussing on one specific disease or health issue — and offers a tech-enabled end-to-end solution with an app, telehealth consultations and the technical gadgets that go with it — this startup can actually make money on gadgets without having to worry about the profits of the consultation service.
"If you look at the US, do you want to become the next Babylon Health or Carbon Health building the whole US system? Or do you want to become the next Livongo? And I guess the latter one comes with several advantages as you can cherry-pick the most attractive opportunities," he says.