When Paul Landau's wife Lucy was diagnosed with Hodgkin Lymphoma, he was shocked at how little technology was involved in the day-to-day management of her illness.
While the hospital treatments were top notch and the care excellent, there were a lot of in-between times at home when Paul and Lucy were left trying to keep track of symptoms with little more than pen and paper.
"The first time Lucy developed a fever at home we spent about 20 minutes trying to decide if we should pick up the phone. We had been told to get in touch with the hospital if it happened, but it can still be really hard to judge what is serious enough," says Landau.
This experience prompted Landau, who had already founded Fitbug, a fitness tracking startup, to build Careology, a health platform attempting to bring tech and data science to the world of healthcare to help patients monitor symptoms at home.
It's a platform that integrates with common devices such as Apple watches and Fitbits, as well as medical-grade thermometers and oximeters. Patients record how they are feeling mentally and physically,  and Careology combines all of these readings into a health dashboard that can be shared, either with friends and family or with clinicians.
It's part of a bigger trend in tech startups offering new digital healthtech solutions focused on technology, data science and personalised medicine (rather than pen and paper). As doctors' consultations increasingly get transferred onto computer and mobile phone screens, a host of new ways of monitoring and diagnosing patients is coming in to help supplement remote medicine.
Coronavirus bounce
The Careology platform soft-launched last summer and Landau was already starting to get interest in the platform from private healthcare providers and insurers, and was in advanced talks about a pilot.
But the coronavirus outbreak accelerated interest in Careology beyond Landau's wildest expectations. The number of downloads skyrocketed.
"It is the perfect storm. Hospitals are trying to keep vulnerable patients away from hospital and telehealth is being adopted at the rate of knots," says Landau. Careology created a version of the platform specifically for coronavirus.
Many remote healthcare companies have also seen a big surge in usage during the pandemic as doctors needed to find ways to care for patients remaining isolated at home.
Video consultation services such as Push Doctor and Kry have seen appointment numbers skyrocket. AccuRx, a London-based startup providing appointment reminder text messages for medical practices, moved rapidly into providing video consultations too.
Michael Niddam, cofounder and managing director at Kamet, the venture studio backed by AXA Insurance, says that the pandemic has shown that video doctor appointments and other digital health services are "working fine" for most patients.
"People who felt that they needed to see a doctor face to face to get a diagnosis are seeing that in seven out of 10 cases it is not needed; they can cope very well without seeing the doctor in person," he says.
"Healthcare is one of the last bastions untouched by digital technology. The gold standard has always been the face-to-face consultation, but now Covid has forced even the most conservative clinicians to give remote healthcare a go."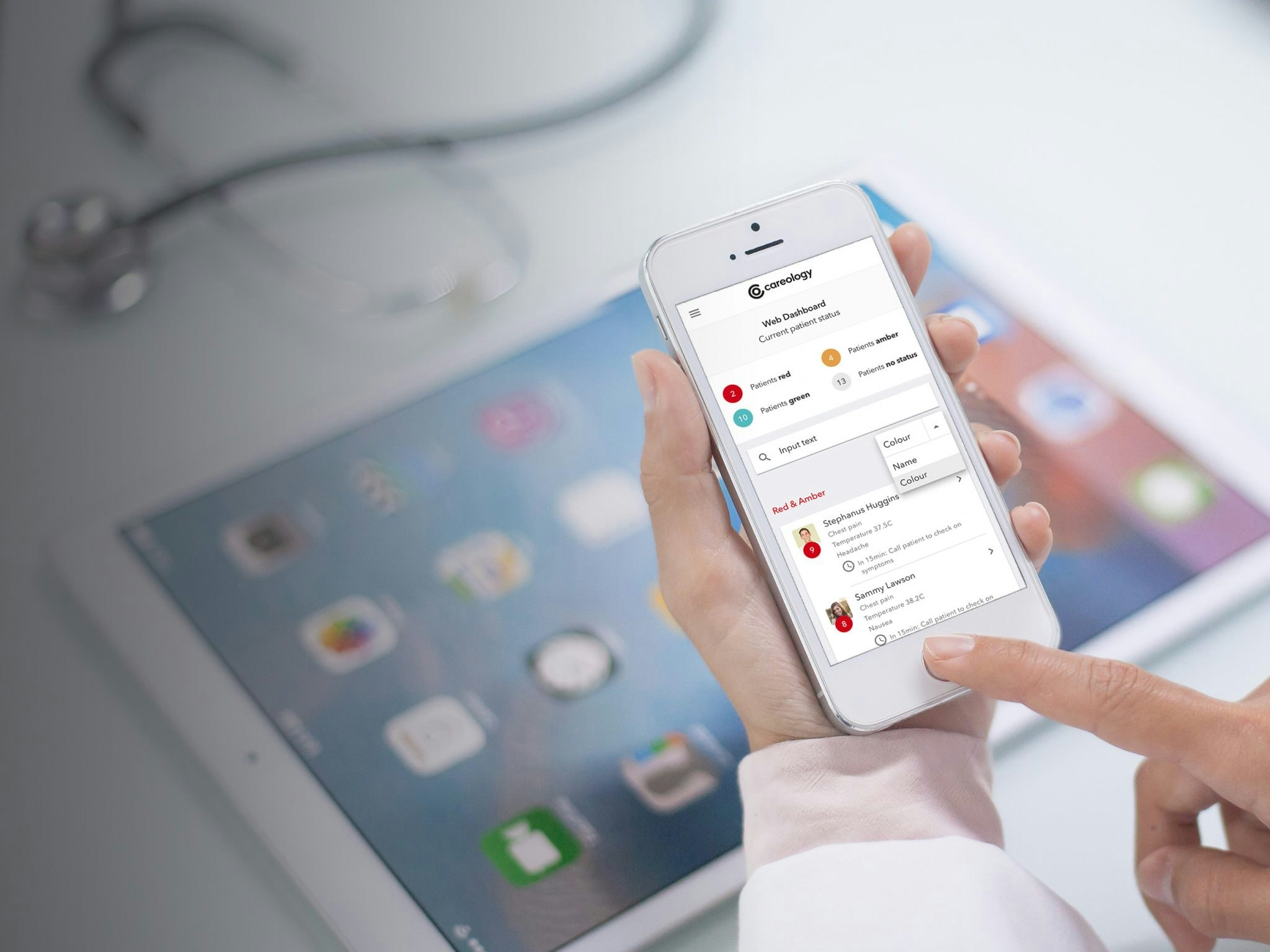 Beyond telemedicine, into personalisation
Niddam says remote healthcare needs to move beyond just simple, on-screen consultations.
"Today we are making very basic things work with remote medicine. It is only an upgrade compared to the alternative of no care. What we really need is for it to be an upgrade vs. the pre-covid era. It is important that we put energy into improvements."
Niddam agrees with Laundau that healthcare needs to not only go remote, but also become more personalised and proactive using technology.
One of the many healthcare startups in Kamet's portfolio is Berlin-based Medloop, which allows patients to take a more active part in planning their own care.
The idea with Medloop, which is already in use (and generating revenue) in Germany and running pilots in the UK, is not only that patients can do things like book appointments and get repeat prescriptions, but make healthcare preventive, rather than reactive.
The system builds a picture of the overall health of each patient, allowing doctors a quick way to view how their patients are doing, identifying those at greater risk and in need of interventions. In UK pilots, for example, Medloop has identified patients who are overdue clinical care, allowing doctors to reach out to them before they reach crisis point. The company believes it has prevented a number of admissions to accident and emergency because of this.
"The truth is that no doctor has a 360 degree view of patients any more. There is not enough time in consultations. But these technologies can help get back to that," says Niddam.
Careology's Landau agrees that just talking to your doctor on a video call is a poor substitute for a real consultation unless you can get the context, for example via biometric records.
"Human recall is not the best. If you ask me how I was last Tuesday, I would scratch my head. But with a platform like this, when the consultant sits down with you they can have all that data in front of them," he says.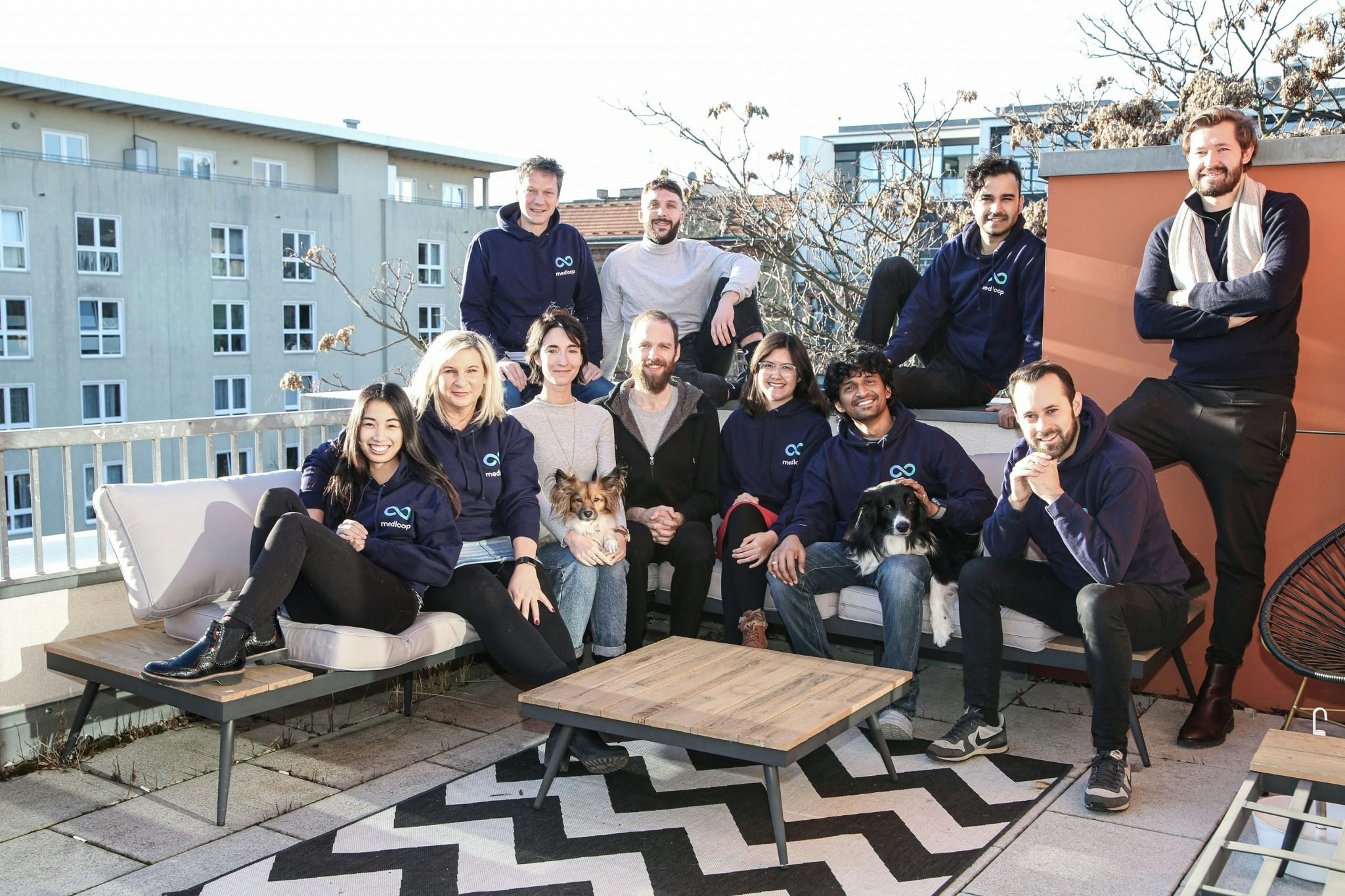 Competition
There are a number of startups experimenting with combining sensors and healthcare to keep people away from hospitals.
Stanford professor Fei-Fei Li, for example, is building an artificial intelligence and video system that would monitor elderly people living in care homes for signs of coronavirus.
Keeping people away from hospital has many benefits, not least of which is better clinical outcomes. In one Boston study, elderly patients who were treated at home rather than in hospital in a randomised trial were much less likely to be readmitted to hospital within 30 days.
There is also a potential cost saving. Patients can spend less time travelling and sitting in waiting rooms. Doctors can spend less time in the consultation asking basic questions.
Investor appetite is currently high. In the last few weeks, two more telehealth startups — Sweden's Doktor.se and US-based Bright.md — closed Series C funding rounds.
"These are much riskier investments than, say, a retail project," says Niddam. But, he believes the crisis has changed attitudes. Suddenly, every investor seems to be interested in healthcare.
"In the past, every investor I met was talking about fintech and we were the only ones bringing healthech topics to the table. Now everyone mentions healthtech."
The big question is whether, as the pandemic recedes, investors will be willing to put money behind not just digital replacements for health services, but upgraded ones.