European techbio startups — which use technology in collaboration with biology to help labs produce novel drugs and treatments — raised around €3.9bn in 2022. 
The UK led the way when it came to funding, with almost €1.3bn across 82 rounds. It was followed by France with €593m, and in third place Swiss techbio startups raised just under €370m. 
But which startups should be on your radar? And which ones are close to planting their flag in unicorn territory this year?
Using data from Dealroom, here are 14 techbio soonicorns to look out for. Each company was founded after 2005, has a valuation between $500m and $900m and raised its last funding round in 2021 or 2022. 
DNA Script
What: Custom DNA synthesis on demand
HQ: France
Latest valuation: $825m
Founded in 2014 and offering the creation of custom DNA for labs, DNA Script raised  $35m in Series C funding in January 2022 at a valuation of $825m — a follow-on round from its previous $161m Series C raised in October 2021.
The startup produces the SYNTAX System, which allows labs to use enzymes to create primers and probes for experiments on demand, eliminating the need for and delay caused by commercial suppliers. 
Quercis Pharma
What: Drug development for life threatening conditions
HQ: Switzerland
Latest valuation: $600m-900m
Founded in 2019, Quercis Pharma is developing a drug to reduce the risk of high-risk cancer patients developing dangerous complications, like pulmonary embolisms and blood clots. The drug is currently in Stage 2 of development — the company also has treatments for Ebola, Sickle Cell Disease and Covid-19 in the works. 
Leyden Labs
What: Self-administrable products to prevent and treat respiratory illnesses
HQ: Netherlands
Latest valuation: $560m-840m
Leyden Labs is focused on treating respiratory illnesses — both to tackle existing illnesses but also to proactively prevent new ones — by delivering antibodies via a nasal spray. 
Founded in 2020, it's raised $184m so far, with its Series B round drumming up $140m in January 2022. 
T-knife
What: T-cell therapy for cancer treatment
HQ: Germany
Latest valuation: $440m-660m
T-knife helps labs discover tumour-specific T-cell receptors (TCRs) — part of our immune response that help fight infection and, in some cases, cancer — to synthesise more TCRs and target specific tumours. 
It's raised $183m so far, most recently closing a $110m Series B in August 2021. 
Numab
What: Creating antibody therapies for cancer treatment
HQ: Switzerland
Latest valuation: $440m-660m 
Numab's technology platform develops multispecific and versatile antibody-based treatments, used to treat illnesses like cancer.It's disclosed total fundraising of $148m so far, but per Dealroom hasn't shared the figure of its latest Series C follow-up round in December 2022. 
ImCheck Therapeutics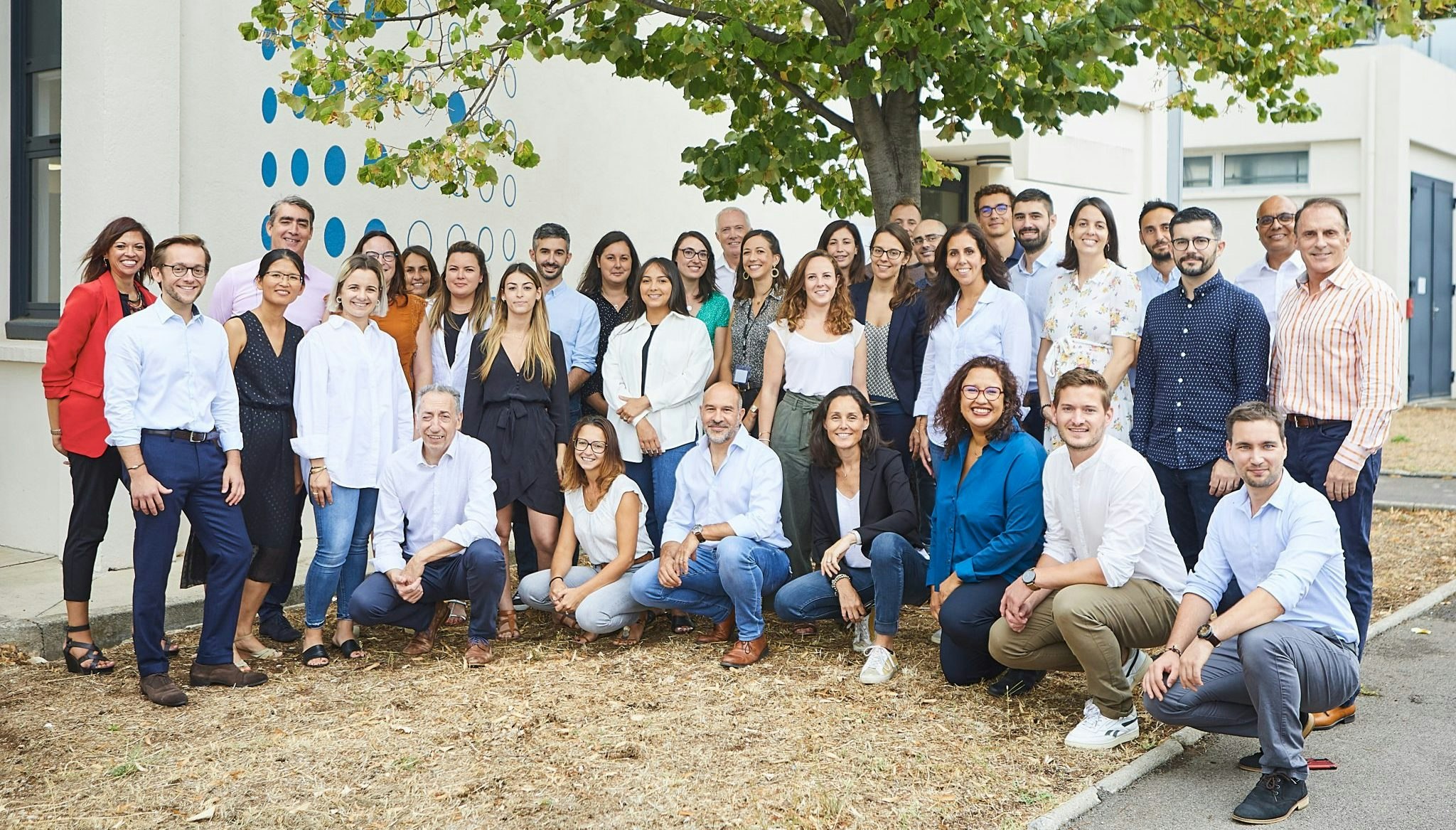 What: The production of new antibodies to be used in immunotherapy
HQ: France
Latest valuation: $422m-634m
Founded in 2015, ImCheck Therapeutics is developing new antibodies that make use of butyrophilin — which regulates the activation of the immune system's T-cells — to be used in immunotherapy treatments.  
It's raised around €170m in funding so far, with a €96m Series C in June last year. In 2022, its scientific founder Professor Daniel Olive was appointed president of the French Society of Immunology. 
Bit Bio
What: Human cell manufacturing at scale
HQ: UK
Latest valuation: $412m-618m 
Bit Bio offers an identity coding platform that can manufacture any human cell type at scale to be used in research, drug discovery and cell therapy, Bit Bio was spun out of Cambridge University in 2016 by cofounders Mark Kotter (who is also a stem cell biologist and neurosurgeon) and Florian Schuster. So far, it's raised $150m. 
Anaveon
What: Developing cytokines into therapies
HQ: Switzerland
Latest valuation: $403m-605m
Anaveon works with cytokines to develop treatments for serious diseases, like cancer. Cytokines are small proteins that control the growth and activity of other cells in the immune system, and Anaveon exploits those properties through protein engineering to create immunotherapy treatments. 
The startup has raised around €123m so far, and raised a Series B round in 2021 totalling CHF 110m (€111m) from Pfizer Ventures, amongst others. 
Ori Biotech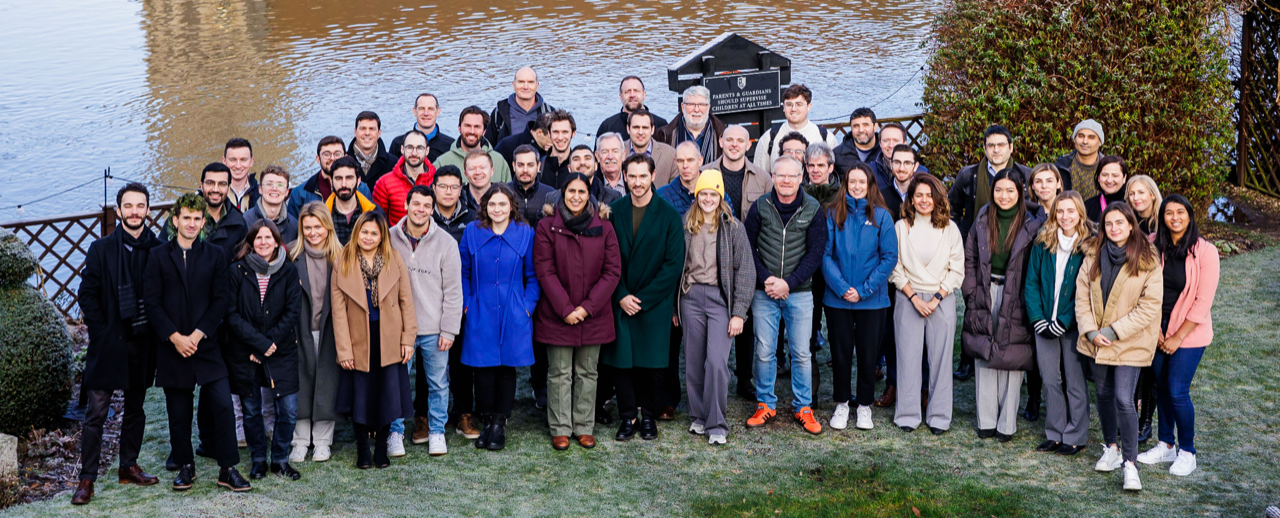 What: Automated cell and gene therapy manufacturing
HQ: UK
Latest valuation: $400m-600m
Ori Biotech is developing an automated cell and gene therapy manufacturing platform, which offers patients personalised treatments for life-threatening illnesses. It offers automated alternatives to otherwise labour or time-intensive parts of the manufacturing process, helping labs to more easily produce these therapies at scale. 
So far, the company has raised $140m, with a $100m Series B in January 2022. 
OMass Therapeutics
What: A new way to develop drugs for rare diseases
HQ: UK
Latest valuation: $383m-574m
OMass Therapeutics is working on new drugs for rare or immunological diseases using a new method of native mass spectrometry, a way to analyse molecules. It's raised around £118m so far, most recently closing a £75.5m Series B round in April 2022, backed by Northpond Ventures and the University of Oxford, from which it spun out in 2016.  
Emergence Therapeutics
What: Drug therapies for hard-to-treat cancers
HQ: Germany
Latest valuation: $383m-574m 
Duisburg-based Emergence Therapeutics is developing novel drug therapies with fewer side effects for hard-to-treat cancers, based on the use of antibodies. Investors like Bpifrance and High-Tech Gründerfonds have pitched in, and the startup has raised $95.7m in total, the bulk of which was an €87m Series A round in 2021. 
LUMICKS
What: Single-molecule analysis for labs
HQ: Netherlands
Latest valuation: $372m-558m
LUMICKS produces single-molecule microscopes that let users measure forces and interactions between single molecules in real time, plus a Cell Avidity Analyzer that helps labs measure how well immune cells bind with targets to find the most effective cells for immunotherapy. 
It last raised a $93m Series D round in 2021, bringing its total funding to around $95.2m, according to Dealroom. 

Evox Therapeutics
What: Treatment for life-threatening diseases using exosomes
HQ: UK
Latest valuation: $365m-548m 
Evox's technology hopes to tackle life-threatening rare diseases by using exosomes — messengers that are naturally sent out from cells for cell-to-cell communication — to deliver treatments. In September 2022, it patented four elements of its process, and last raised a round in 2021, when it drummed up a £69.2m Series C.  
The startup was spun out of the University of Oxford in 2016 — early investors Oxford Science Enterprises also participated in the Series C round. 
Precirix
What: Targeted radiotherapy for cancer treatment
HQ: Belgium
Latest valuation: $352m-528m 
Precirix provides a platform to develop precision radiopharmaceutical therapy, a form of cancer treatment that targets specific cancer cells to reduce how much radiation reaches the rest of the body, using antibody fragments. 
It raised an €80m Series B in March last year, bringing its total funding to around $130m.