Here's a word of advice to the newly elected European Commission: just let go.
That's the message a lot of entrepreneurs around the region would happily deliver, but it's actually coming from an unexpected place: Arcep, one of Europe's most active regulators.
"Regulators need to let go," said Arcep president Sébastien Soriano in an interview. "That doesn't mean de-regulating, it means refocusing on giving consumers data and tools. The future of regulation is empowering the end-user."
The future of regulation is empowering the

end-user.
While letting go is still a concept more common in yoga classes than in offices around Brussels, Soriano's message is really that regulators don't gain from trying to do everything in-house. Instead, a change in regulation style can help drive innovation.
"It's about giving power back to the ecosystem," Soriano says. "We can open new markets for 'regtech' startups."
"Regtech" startups
To drive the emergence of a wave of "regtech" — or regulation technology — companies in Europe, Soriano wants policymakers and well-established companies to share more data.
Arcep has started working directly with startups to explore new tools and is pledging support to entrepreneurs to come up with new ways to make data digestible for consumers.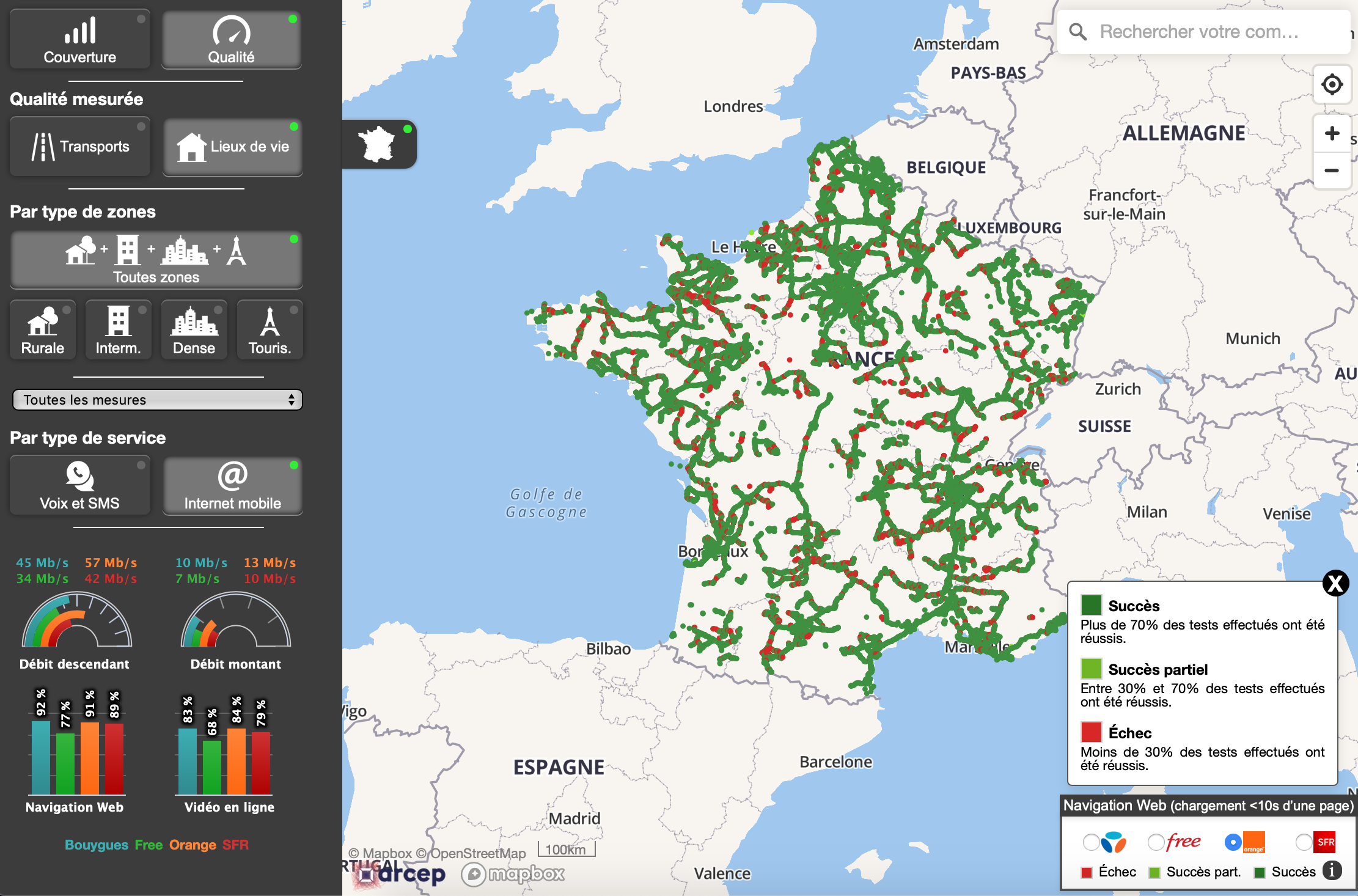 Startups like Qosbee embody this trend. While Arcep already shares its mobile connections tests in an interactive map, Paris-based app Qosbee takes things a step further by advising users on the best carrier for them, depending on the places they go to within a typical week.
Through crowd-sourcing, Qosbee's app does the kind of live granular measuring of connection speeds that Arcep couldn't realistically do.
Sifted Newsletters
Sifted Newsletter
3x a week
We tell you what's happening across startup Europe — and why it matters.
Not your typical regulator
It's true that 45-year-old Soriano, who took over the job in 2015, isn't your typical regulator. He wears thick-framed black glasses and hosts guests at his offices with palm tree wallpaper, candy-coloured couches and a print of Warhol's pop-art Mao portrait in a frame.
Still, Arcep itself isn't a model of laissez-faire. Telecoms is one of the most regulated areas of the French economy, with strict guidelines, authorisations and policing of the country's fixed and mobile infrastructure.
Telecoms regulation in France allowed entrepreneurs to build industrial

empires.
In recent years the French watchdog has expanded to tackle issues like net neutrality and smartphones' operating systems.
For Soriano what's important throughout is that regulatory action be geared towards promoting entrepreneurship.
"Telecoms regulation in France allowed entrepreneurs to build industrial empires — it favoured new business," Soriano says. "We need more of that kind of regulatory thinking, focused on targeting the incumbent to allow alternatives, new players to emerge."
Robin Hood regulation
Well before Soriano joined, Arcep was using regulation to drive the emergence of new players. As France handed out licences to operate, French telecoms over the years evolved from a situation of state-owned monopoly and overcame a history of concentrated power and fines for collusive practices between carriers.
Entrepreneur Xavier Niel, who created carrier Free, made his fortune by bringing innovative packages into fixed communications and internet, and later mobile, as regulation evolved in those spaces. Before him, the Bouygues, one of France's richest families, made a similar entry in the 1990s when the government handed out a new mobile licence.
"It's Robin Hood regulation, taking power away where it is too concentrated and redistributing it into the hands of entrepreneurs," Soriano says.
Taking power away where it is too concentrated and redistributing

it.
At a European scale, that kind of asymmetric regulation, targeting only the big guys, could help the region address the hegemony of technology giants and transfer some power into the hands of entrepreneurs, Soriano says. 
Again, he sees data as a key tool to get that done: something like regulating Google to share some of its search engine data, on indexing for example, to bring down barriers for smaller players and allow competition.
Europe so far has preferred one-size-fits-all rules, like GDPR on privacy. As the recently elected members of the European Commission step into their new roles, the European body has pledged to address artificial intelligence regulation within the first 100 days of its mandate. It's still unclear how much letting go will go into that.