Switzerland — home to many of Europe's top spinout universities — is facing a startup talent brain drain.
For the past two years, Swiss startups have been largely shut out from the highly coveted EU research and innovation programme Horizon Europe and the European Innovation Council's (EIC) Accelerator funding programme amid a breakdown in economic talks between governments.
Now, founders are taking matters into their own hands and moving their businesses across the border to the EU. 
One Swiss medical device startup, which was spun out of one of the country's most prestigious universities, École Polytechnique Fédérale de Lausanne (EPFL) in 2021, is preparing the paperwork to relocate its entire assembly and production team to Spain in June. 
"It takes ages to ship hardware with the border controls in place, the VAT payment is pretty damaging, and now you have issues of losing access to EU grants and research consortiums," says the company's cofounder, who didn't want to share his name.
And it's not just founders who are eyeing up pastures new. University researchers are looking abroad too.
"This [the non-association with Horizon] has an impact on the entire ecosystem," says Martin Vetterli, president of EPFL. 
R&D heads abroad
While no figures exist for the number of startups that have left Switzerland over the past two years, the testimonials of incubators and community organisations give a sense of the exodus's magnitude. 
Sifted Newsletters
Startup Life
Every Wednesday
How (and how not) to run a startup.
Geneva-based incubator Fongit, which works with around 30 life science companies, has already seen three of its startups head to France for R&D collaborations. 
And they're considering moving even more of their operations abroad, says Antonio Gambardella, Fongit's director. The writing is on the wall: in April, two companies terminated their office leases with the incubator — and Gambardella thinks more promising startups, particularly in the life sciences industry, are at risk of leaving Geneva in the foreseeable future. 
Angelina Rau, interim CEO of Swiss Healthcare Startups, also sees a growing trend among startups — especially later-stage ones — to look across the Swiss border to tap into EU funds.
"To get access to EU startup funding, a possible path here is to register a branch/subsidiary in the EU as a startup. But unfortunately, this is only a viable option for more mature startups with the required know-how and resources. The early-stage startups are definitely at a disadvantage." 
That's bad news for Switzerland, says EPFL's Vetterli. 
"This is a slow but dangerous erosion of Switzerland's attractiveness," he says. 
Take EPFL spinout Ligentec, a quantum startup that in April 2022 announced it was moving part of its R&D activity to France. The quantum research group it spun out of had already received 36m CHF (€36m) of European funds since 2013. 
Researcher brain drain
The much-feared brain drain, others say, is happening more acutely on the university researcher side. That's worrying from an innovation standpoint — these are the brilliant minds whose research fuels the country's cutting-edge startups.  
"They can more easily pack up and leave. A startup or a company can't do that," says the head of operations of a Swiss-based space startup. 
And while, like the outflow of startups, this trend is hard to quantify, Swiss university officials point unequivocally to an "erosion" of researchers in Switzerland. They also tell Sifted that they are concerned that top researchers from abroad might not even consider the country as a destination in the first place. 
"We have seen an active poaching of our best researchers, like the ERC Consolidator 2021 laureates," says Vetterli. "Though I hope it was unsuccessful." 
He is referring to the Swiss winners of €632m in grants from the European Research Council — who were also offered relocation assistance by the Swedish Research Council.  
Another factor pushing researchers abroad is the difficulty in forming research consortia — crucial associations to share costs and results. Swiss researchers have historically worked closely with research departments in France, Italy and other countries. 
Vetterli says this has translated to 20% fewer invitations to European consortia in 2022 (compared to the 2014-17 average) and up to 64% fewer invitations to Marie Curie networks.
Lack of early-stage funding
To bridge the funding gap for Swiss startups, the federal innovation agency SERI has introduced measures worth over 1.2bn CHF for 2021 and 2022, which match the amount that the Swiss parliament allocated to Horizon at the end of 2020. As part of this, the Swiss Innovation Agency Innosuisse has been offering grants of up to 2.5m CHF over two years to startups. 
The startup community says this is an imperfect solution. "It certainly helps to absorb a hard blow against the Swiss startups and their competitiveness, but Innosuisse cannot make up for the gap (to Horizon), as their budget is limited," says Swiss Healthcare Startups' Rau. 
Fongit's Gambardella says the funding situation in Switzerland leaves many pre-clinical, early-stage life sciences companies in a "death valley" situation — they're too late to be sustained by angel investment, but too early to raise VC capital.  
Others are betting that funding from private investors — which has been increasing in recent years — will pick up the slack. Invested capital has almost doubled since 2020 and more than quadrupled since 2017, according to a report by the Swiss Private Equity & Corporate Finance Association.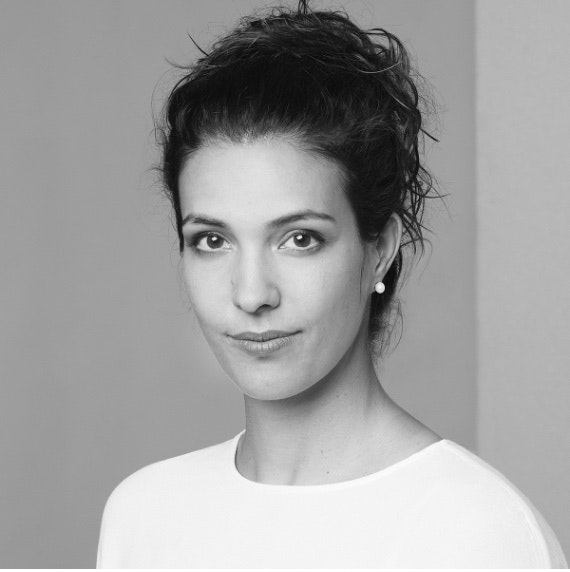 "We can definitely see a shift towards the very early stage as this market becomes larger, which perhaps also rests on family offices' and private individuals' interest in gaining exposure here," Rau says. 
"As European sovereign grants become less available and this will favor deal terms towards the investors granting capital. Still, further domestic governmental support is needed to alleviate any funding pressure" 
Regulatory pain
The challenges extend beyond talent and funding — regulation is also proving a pain.
Switzerland's MRA (Mutual Recognition Agreement) with the EU — which facilitated trade between the two — has expired as a result of the soured relationship. This makes exports of Swiss medtech products into the EU more challenging and bureaucratic.
For the cofounder of the medical devices startup, the environment was tricky even before the MRA's expiry. The company had to buy the service of an EU representative to represent the company outside of Switzerland, "even if a Swiss approval is received", He adds: "The MRA change expanded the list of what is called a medical device, which we typically fall under now. [...] Generally, in the EU, we have less instability when it comes to medical device regulation."
SWESA, the Swiss Entrepreneur and Startup Association, recently called for the MRA to be updated.
Uncertain future
There are those who think talk of a mass exodus of talent is overblown.  
Jordi Montserrat, cofounder and managing partner of VentureLab Switzerland, says: "It is harder to measure is how many researchers or entrepreneurs may have been deterred by Switzerland's decision not to participate in Horizon 2020, but as said, at this stage there is no evidence to suggest that this has led to a significant brain drain from the country." 
Several startups Sifted spoke to denied that lack of funding or market access have so far made them consider moving their operations abroad.
The head of operations of the space startup says: "We haven't really discussed relocating abroad, but overall we are unsure whether we plan to apply to certain funding programmes, because we simply don't know if we'll be supported."
However, some damage has already been done. The space startup operator continues: "In our industry, it's important to form a network and work together. That EU network now seems lost. Down the road, we may need to consider changing our business model and do something else." 
Update: This article was amended on May 5 to clarify that it is the broader quantum research group at EPFL that has received CHF 36m in funding, and not solely the startup Ligentec.