Cardboard boxes have been piling up in our homes like nothing else throughout the pandemic, as Europe's ecommerce market hit €757bn in 2020 — a 10% increase on 2019's figures.
That's an awful lot of parcels — and an awful lot of diesel vans ferrying them around.
What's the alternative? And how can startups help?
We asked a handful of experts, from startups themselves to policy and academic buffs, what it is that founders, investors and city planners need to focus on in order to make a cleaner and greener last-mile logistics network.
The status quo 
Most parcels in Europe are delivered using diesel vans, which trundle through residential streets, stopping and starting to find parking spaces, to get parcels to their destinations.
It's an extremely polluting process. Since the 1990s, it's estimated that CO2 emissions from vans on EU roads have risen by 58%, compared with 20% from cars.
And as demand for convenient — and speedier — deliveries increases, those numbers are going to keep rising. The World Economic Forum reckons that by 2030, there will be 36% more vans on the road. Emissions, it says, will rise by a similar percentage.
But not everyone is twiddling their thumbs while this happens. Large fleet operators are slowly starting to swap out their vans for electric versions, while several startups are using e-cargo bikes to ferry parcels around and putting tech to work to make routes as efficient as possible. 
In September UK startup Hived, which runs a "zero-emission parcel delivery" service, raised $2.4m from investors to expand its network, while Swedish startup Budbee, which offers cargo-bike delivery across Scandinavia, landed €52m in January. Other solutions include Instabox's "smart lockers", which aim to reduce the number of drop-offs a courier has to do, and electric vans. In April, UK-based electric van startup Arrival landed a contract with UPS to deliver up to 10,000 vans.
1. Solving the parking problem 
Life as a parcel courier isn't much fun.
According to Sarah Wise, a lecturer at University College London's Bartlett Centre, which studies the built environment, the majority of a van driver's time is spent driving around small residential areas trying to find places to park.
The WEF estimates that by 2030, there will be 36% more vans on the road. Emissions will rise by a similar

percentage
Hived cofounder Murvah Iqbal says that data her company has collected shows that drivers typically end up spending around "nine hours within a 15-minute walking radius, because of parcel density right now".
One study that Wise worked on found that couriers deliver an average of 2.06 parcels each time they park their vans. They'll then get back into the vehicle and, on average, spend 3.7 minutes driving and another 8.1 minutes parked up, as they make the next few deliveries. "Those starting and stopping moments, especially parking, are some of the highest emission points," she explains. "The way the delivery vans drive is pretty special in the way that it contributes to emissions."
Often the parking options aren't great — while working at home, many of us will have had to listen to the honking of horns in response to a van blocking the street — but there are other problems the drivers run into. 
Iqbal says these can include drivers wasting time taking their vans to and from the depot at the start and end of the day (instead of taking speedier public transport to a depot, then picking the van up), and getting tickets for stopping in the wrong places.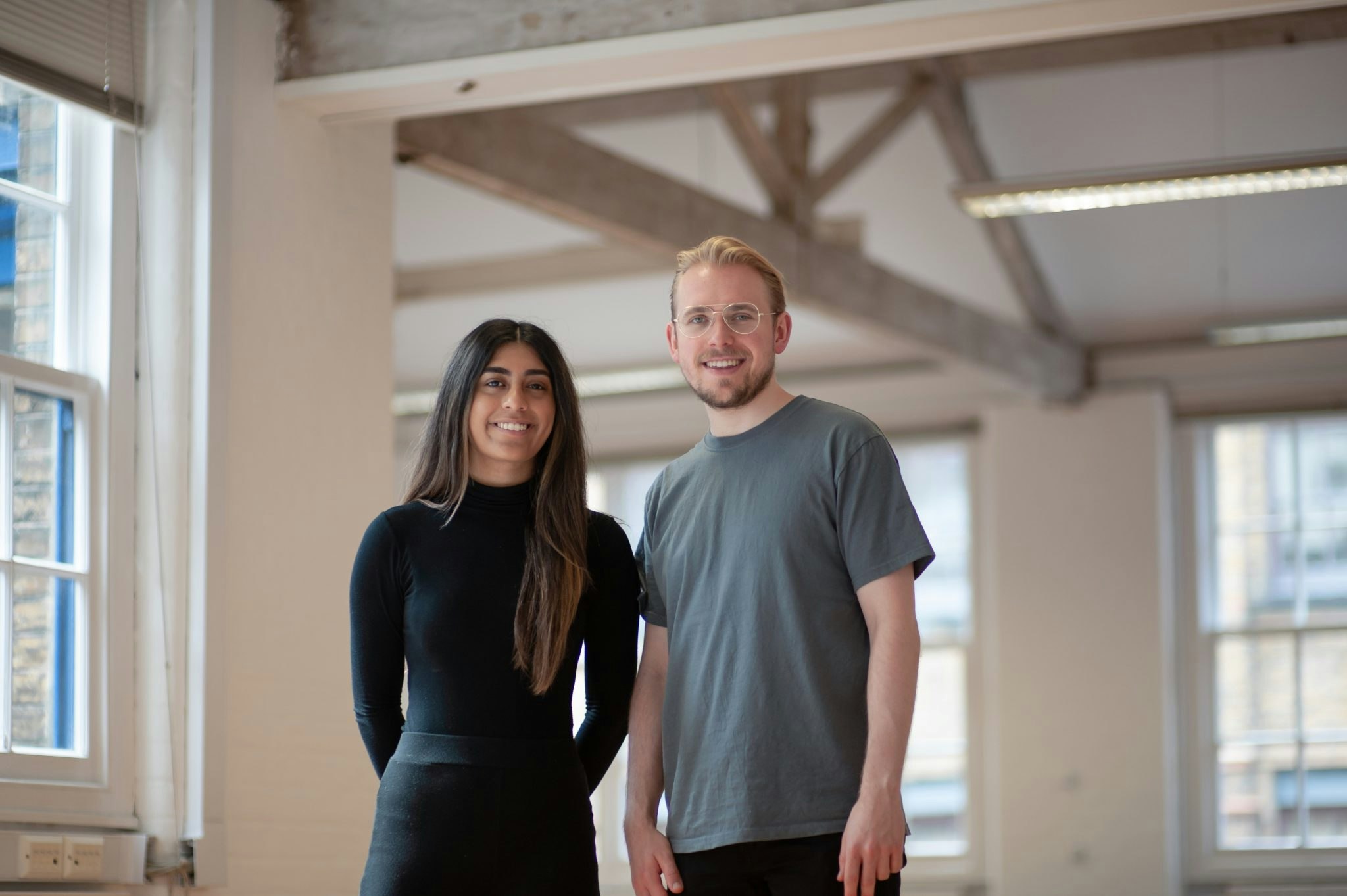 2. Rethinking routes 
Increasing the efficiency of drivers' routes is an obvious starting point for anyone wanting to clean up last mile logistics. 
Startups like Airmee and Budbee in Sweden, and Hived and Zedify in the UK, use algorithms to figure out the most efficient routes for drivers to take. The Modern Milkman, a grocery delivery company that focuses on sustainability, has also built its own driver network platform that manages route optimisation.
This tech is the antithesis to the super-speedy deliveries that some startups and VCs are chasing, because it only works if a company knows in advance exactly how many parcels it needs to deliver and where they need to go. Timed deliveries such as offering groceries within 20 minutes, or a package within an hour, can destabilise a driver's route, "because you need to try and hit different areas at different times", says Wise.
"Most of the urban delivery narrative is about things like Deliveroo and Uber, and the power of VC money to scale what [are portrayed] as disruptive tech startups," says Sam Keam, cofounder of e-cargo bike delivery company Zedify. "We don't compete on that. The model's not sustainable — Deliveroo just had their best ever year, [but] they're still losing hundreds of millions of pounds."
3. Setting up local depots
Small, inner-city warehouses are another thing that's needed to make urban deliveries more efficient, and therefore more environmentally friendly.
The benefit of such hubs is that they help logistics firms to bundle together parcels that are going to roughly the same area (Zedify, for example, will move parcels between its micro-hubs to try and "balance" delivery schedules) and reduce the distance its couriers are travelling.
Hived has 10 localised hubs, while Zedify has 10 micro-hubs dotted across nine cities. More will be needed to keep up with the increasing volume of parcels being delivered.
Finding a space that's suitable to use as a micro-hub isn't easy: they need to be located close enough to people's homes (where parcels are going), but not so close that residents are being woken up at ungodly hours by vans unloading parcels ready for next-day deliveries.
Keam says that its micro-hubs are only efficient out to a 3.5 mile-radius service area. "Beyond that, the stem mileage [the distance to and from a delivery zone] that you have to go all the way out to before you can start your round makes it quite inefficient." 
We need to decrease the allocation of road space to motor vehicles ... and make much more room for people at the urban street

level.
Meanwhile, the types of spaces that could feasibly be converted into a micro-hub — post-industrial warehouse sites or inner-city car parks — are often earmarked for redevelopment into housing. "We need to think much more strategically from a planning perspective about making sure cities have access to these sites, and we don't overconvert too many of these sites into housing," says Keam. 
City planners and government organisations are starting to step in. The City of London has committed to helping set up five logistics hubs in the centre of the city by 2025. As part of the viability assessment for an Amazon last-mile hub, the borough's planning committee found that by handing over 39 car parking spaces to the e-commerce giant for fulfillment, 85 vehicles could be removed from central London's roads each day. The hub will also generate a higher income for the council than it collected from car parking fees. 
4. Replacing the diesel van 
A number of parcel operators are moving their fleets over to electric vehicles. Last September, parcel delivery giant DPD said that 10% of its fleet was electric (700 vehicles), while the UK's Royal Mail has placed an order for 3,000 electric vans.
But despite the attention electric vans — which can hold the same volume of parcels as a regular van — are getting, others argue that they are no match for smaller, nippier e-cargo bikes.
According to one recent study, e-cargo bikes can deliver parcels up to 60% faster than vans in city centres and are a third less polluting than electric vans, as well as 90% cleaner than a diesel van. 
Wise also argues that having vans trundling around cities has a negative knock-on impact on other forms of sustainable transport, such as cycling and walking. "When you have vans that are parking, that's one of the instances where you can have potentially fatal run-ins with cyclists [for example]," she says.
Keam says: "You come up against all kinds of constraints that make [vans] less efficient, dangerous and harmful to the environment and air quality. We need to decrease the allocation of road space to motor vehicles, and we need a system that can transport vastly higher volumes of B2C freight, at least as much B2B freight, and make much more room for people at the urban street level — pedestrians, cyclists and public realm — to make cities thriving spaces."
These are all big shifts that won't happen overnight, and it will be the combined effort of startups and VCs as well as city planners, local councils and the largest logistics players that will get us there. "You can't use a 20th-century distribution model for a 21st-century retail model," Keam concludes.