This is part 1 of our 3-part series profiling 12 companies that show us the future of the car. 
Read the full series here: 
Part 1: Sustainable cars — beyond just an EV battery
Part 2: Connected cars — beyond just traffic updates (and the distant dream autonomous driving)
Part 3: Cars that fly and change shape  — and are available to buy from next year
Part 1: Sustainable cars — beyond just an EV battery
Tesla has transformed the automotive industry over the past decade, with its wild success pushing all car manufacturers to focus on sustainability and building a suite of electric vehicles.
But while Tesla has become the most iconic electric car maker, it's not making the best or the most environmentally friendly cars with the latest tech.
There is a whole suite of new technologies that are today reshaping the car of tomorrow and leapfrogging the technology of Tesla: from axial flux motors to battery passports and alternative materials.
In the first of our three-part series about the future of the car, we dig into the next set of technologies that will be making cars more sustainable beyond just whacking an electric motor on four wheels.
Here are three startups that show us where sustainable cars are going next — and far beyond the latest Tesla.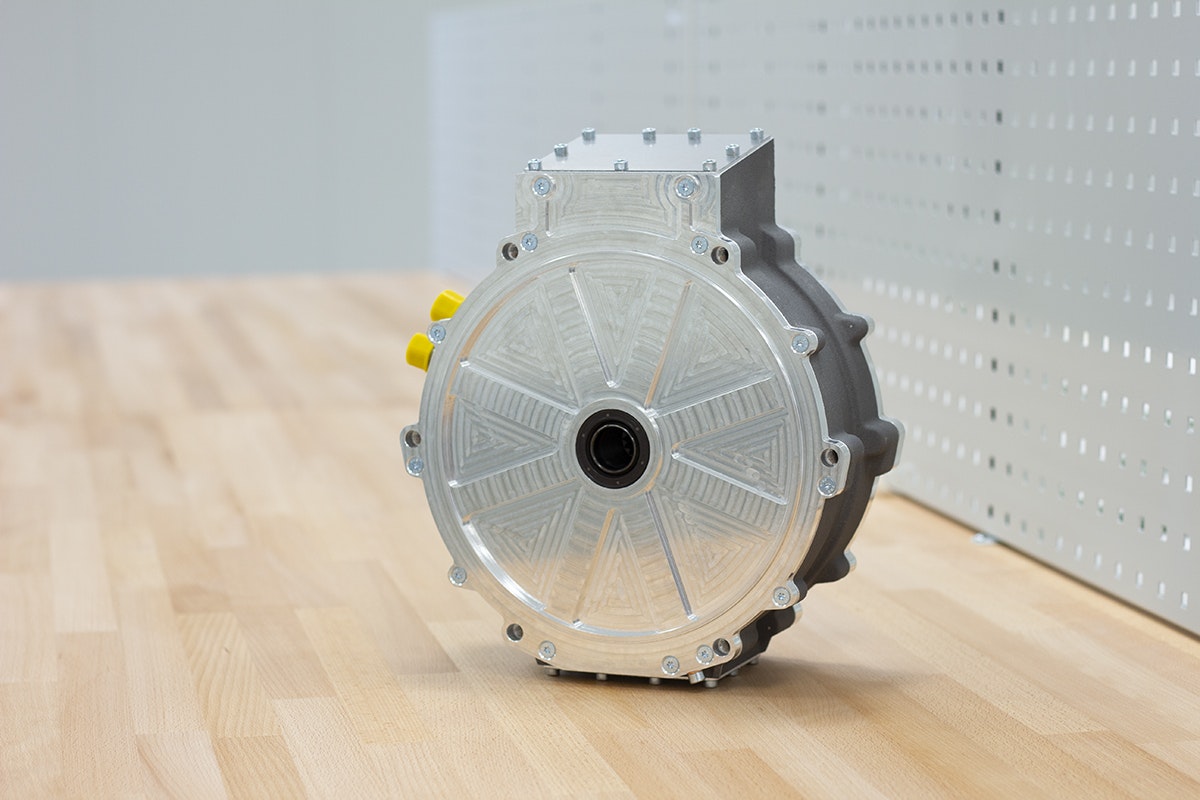 Yasa and Magnax: Motor designs that leapfrog Tesla
Want to make an electric car that performs better than a Tesla S3? You shouldn't just be thinking about the kind of batteries that go in it, but the type of motor it runs on.
Car manufacturers have an opportunity to leapfrog Tesla by adopting a new motor design — known as the axial flux — which is just starting to become mature enough for real commercial use.
There is a realisation that a motor is not a

commodity.
Proof that the technology is ready to be taken seriously came in July when Mercedes bought Yasa, a British startup whose axial flux motors have started making their way into supercars such as Ferrari. Terms of the deal were not disclosed but Yasa was valued at £100m in its last funding round in 2019.
"There is a reaslisation that a motor is not a commodity," says Chris Harris, chief executive of Yasa. "That was one of the reasons Mercedes wanted to bring this in-house."
An axial flux motor is a type of electromagnetic moor where the magnets are arranged so that the magnetic flux runs parallel to the axis of rotation — a geometry that allows the motor to be made flatter and lighter than conventional, radial flux motors.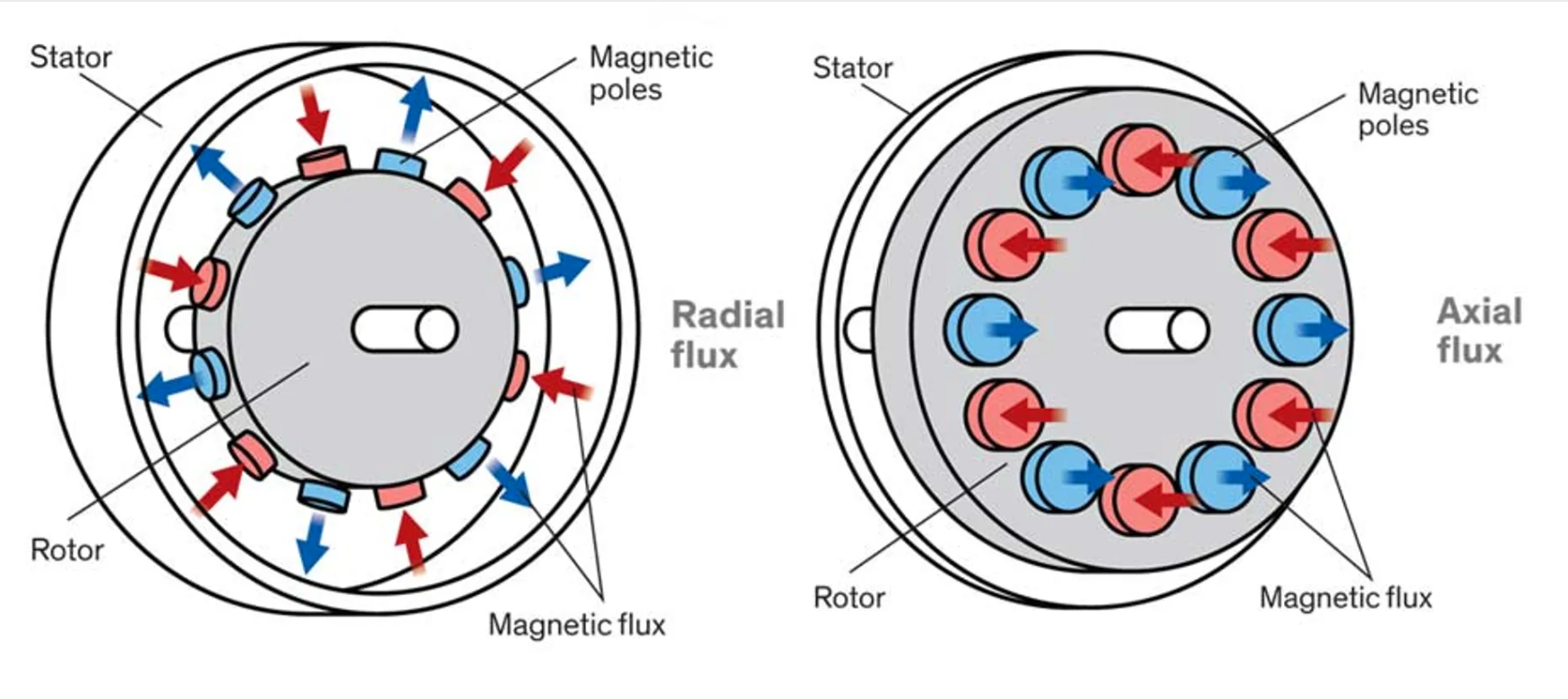 A cutting-edge motor design can give an electric car an additional 10-20% in range, says Daan Moreels, co-founder of Magnax, a Belgian startup developing axial flux motors similar to Yasa's.
It was always known as the most effective motor topology for power density and efficiency but the toughest to

commercialise.
Most electric cars today are built with radial flux-style motor topology, the design of which dates back to Nikola Tesla's inventions in the 1880s. Naturally, it has been refined and improved a lot since then, but "that motor technology is approaching its limits," says Moreels.
Axial flux motors have 3 higher power density and lower materials usage. They have been around in research labs since the 1970s but it is only now that they are overcoming the developmental obstacles — a more complex yokeless stator construction, stator cooling and large-volume manufacturing  — that were stopping them from being commercialised.
"It was always known as the most effective motor topology for power density and efficiency but the toughest to commercialise," says Moreels.
Proof of just how much axial flux motors can do is starting to trickle in. Every electric car supplier wants to measure themselves against Tesla, and here the Magnax numbers look promising. Bench tests done by the company show that the motors are 2-3 times better in power-to-weight than a Tesla S3 (radial flux) motor for power density and torque. The company is now gathering the proof it needs about the extension in range.
"In the next few months we will have enough data to become a bit more bold in talking about this," says Moreels. Even without that proof he is already taking a lot of calls from carmakers.
I feel like we are the guy selling shovels in the gold

rush.
"I feel like we are the guy selling shovels in the gold rush," says Moreels.
Magnax's motors will go into production in 2023, first going into high-end vehicles and moving into large-volume vehicles in 2025.  Aviation companies, who are willing to pay well to shave off a kilogram of weight off the motor, could be customers as well.
The company raised a €16m Series A round in 2020, led by Hirschvogel Ventures, the investment arm of Hirschvogel Automotive, a large manufacturer of automotive components, and it is considering whether it will raise a Series B round.
Other axial flux motor manufacturers include Saietta, a UK-based company that floated on London's Aim market in July with a valuation of £105m. Saietta currently makes motors mainly for lighter vehicles like motorbikes and scooters.
Texas-based Infinitum Electric, which also makes motors like these, raised a $40m Series C round earlier this year, and has a development deal with a major US car manufacturer. Emrax, a Slovenian motor manufacturer also works on axial flux motors for automotive and aviation customers.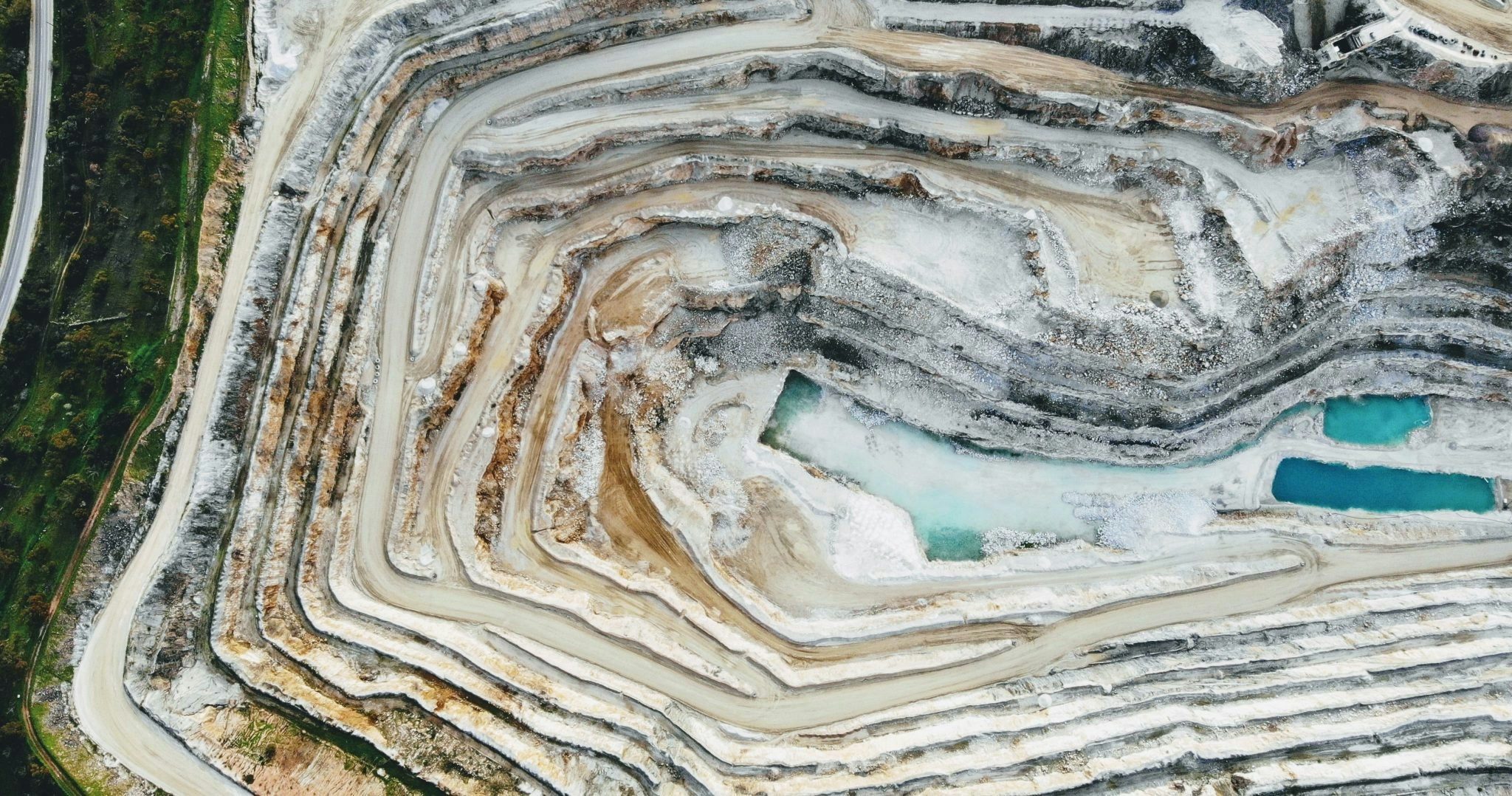 Circulor: passports for electric batteries
Electric cars are helping save the planet, right? Except that, if we all went out and bought an electric car tomorrow, making all the new batteries would end up materially hurting the environment, says Douglas Johnson-Poensgen, founder and chief executive at Circulor.
Turning raw materials into electric batteries is enormously energy-intensive and relies on a vast global supply chain: lithium from the Atacama Desert in Chile, cobalt from the Congo, nickel from Australia, for instance, which then finds its way via multiple sets of refining and processing in places like China to car manufacturers across Europe and the rest of the world.
"So much of the public dialogue about electric vehicles is about the superficial aspects that electric vehicles are better for the planet," says Johnson-Poensgen. But recycling batteries and making their supply chains more sustainable are going to be essential, too.
Circulor has raised around $20m from investors like Volvo Cars Tech Fund and Jaguar LandRover's InMotion

Ventures.
This is where companies like Circulor,  a four-year-old London-based startup that has raised about $20m over the past 12 months, come in.
While some startups are focusing on recycling existing batteries, notably Li-Cycle in Canada, which has already lined up partnerships with 14 automotive and battery companies, and Northvolt, which raised $2.75bn in equity in June to expand capacity at its massive battery recycling factory being constructed in northern Sweden, there is a need to better consider how new batteries are made.
Circulor is working with the likes of Volvo and Jaguar Land Rover to help them understand the ecosystem of supply for their batteries and principal raw materials, in order to look for sustainably produced components.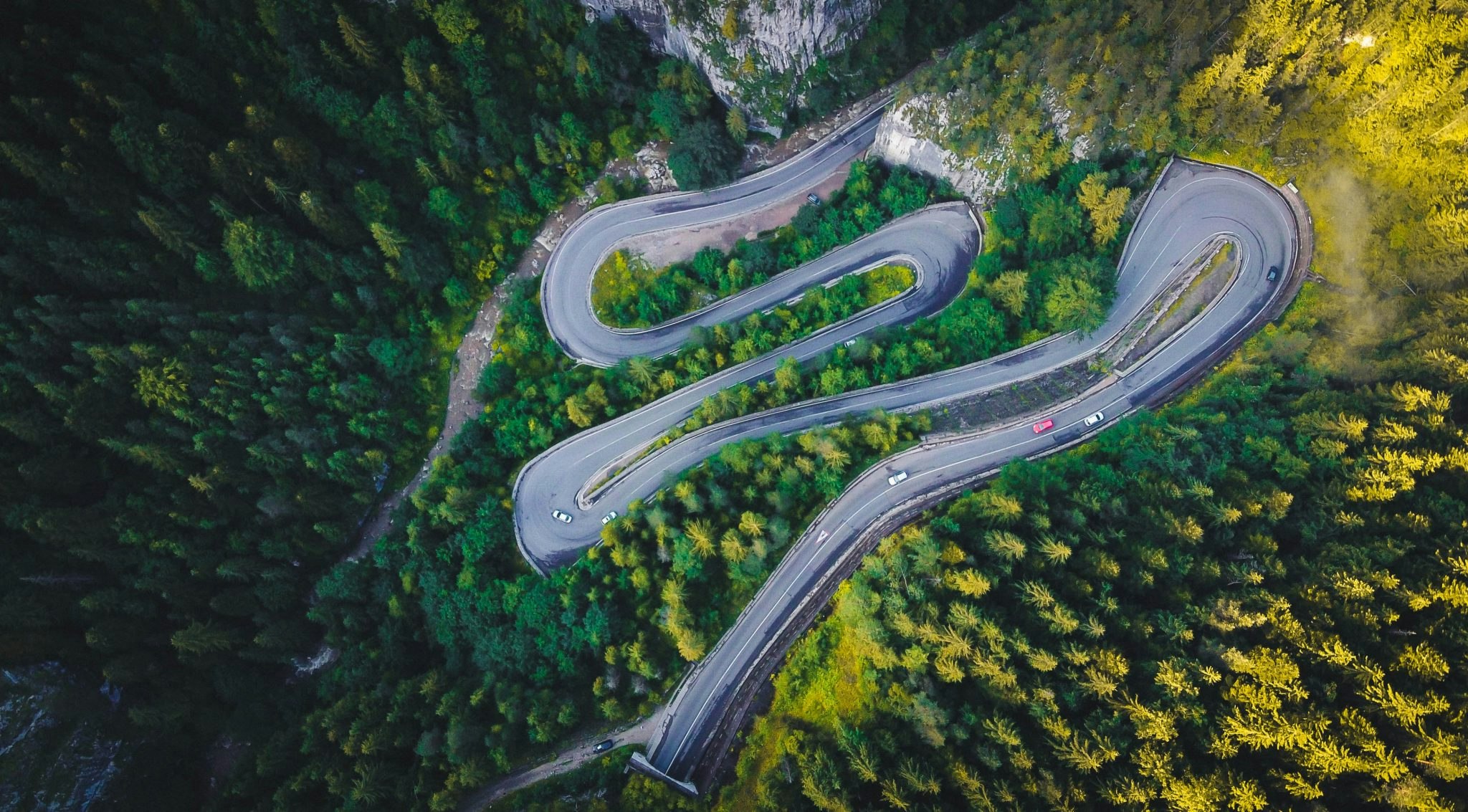 "So nickel that's coming from a mine site in Western Australia that's using a proportion of renewable energy and trying to put in solar power, as opposed to a place in Indonesia that might be using deep-sea tailings [pumping mining waste into the ocean] etc," says Johnson-Poensgen, who adds that roughly 70% of the carbon footprint of an electric vehicle at the point at which you or I pick up the keys is the supply chain contribution inherited by the car manufacturer, with exactly half of coming from the battery.
Johnson-Poensgen says that last year they worked on some research with German automotive company Daimler that showed that the same battery, going into the same car model, month to month had up to four times the embedded carbon emissions in it, purely based on midstream buying behaviour driven by prices and availability of materials.
"That's because some manufacturers are operating more sustainably and closer to the next step in the supply chain, with some using renewable energy as opposed to coal-fired electricity and [being only] a train ride away, as opposed to in South Korea or Japan," he says.
There's no point in having an energy transition to electric vehicles if you're going to build batteries with coal-fired

electricity.
Until now, the carbon footprint of their supply chains has not been a major concern for manufacturers, beyond the impact on their bottom line, but now it is because there's no point in having an energy transition to electric vehicles if you're going to build batteries with coal-fired electricity.
"If you are a car manufacture committing to a net-zero target, buying smarter is the first and arguably the easiest thing to do, before you spend millions on R&D or new battery chemistry, or all the other funky stuff that might help you further reduce your carbon footprint," says Johnson-Poensgen.
The niche is growing fast. Two years ago it was just a few pioneers, like Volvo. "We're getting the fast followers now, and we're working on two battery passport projects funded by European governments, looking to essentially create standard alongside the big industry players, effectively defining how battery passports should work, not just primary supply but the circular economy of batteries, and that's what will make this mainstream," he adds.
Circulor currently has 50 employees, but expects to triple that by this time next year, and is likely to raise funds again by the end of this year. "Not because we are running out but we recognise it's a bit of a sustainability arms race," says Johnson-Poensgen. "We're a triple bottom line business; the greater the impact we have, the better it is for the planet, and that impact comes from more customers like car manufacturers working with us to help make their supply chains more sustainable."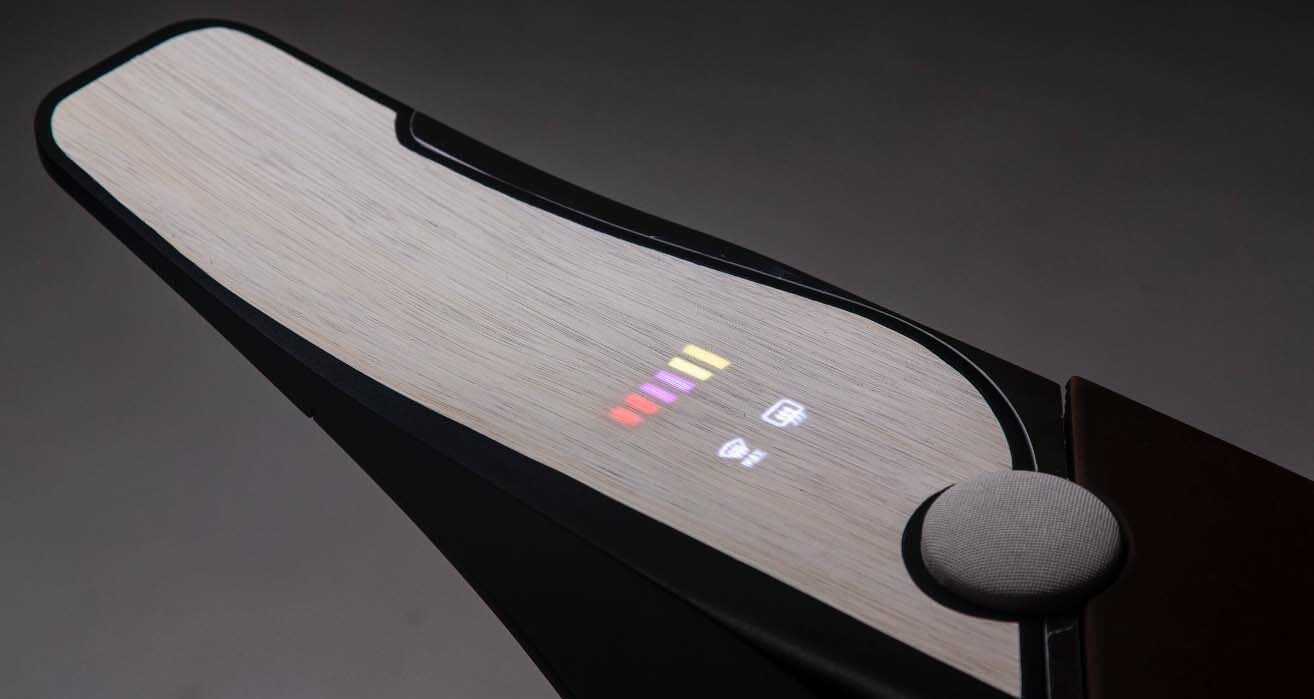 Karuun: alternative materials for the sustainable car
Wood, plastic and leather have traditionally been used to decorate the inside of luxury cars. But now, automobiles are getting a sustainable makeover.
Mercedes-Benz incorporated a host of new materials in its AVTR concept car which was launched in January 2020. Dinamica, a sueded fabric made from recycled plastic bottles and clothing fibers, was used to cover seats, while Karuun – a wood product made from rattan, a fast-growing palm tree from the rainforests of Southeast Asia – was used for flooring and dashboard trim.
The latter product is developed by Out for Space, a research and design company based in the town of ​​Kißlegg in Southern Germany. Karuun is functional and aesthetically pleasing, according to the company, as rattan's capillary structure brings with it a "technical robustness, lightness and flexibility."
It's also a more environmentally friendly alternative to wood for a number of reasons, says Karuun's managing director Felix Wurster. For one thing, rattan grows abundantly – particularly in Indonesia which is the largest exporter of rattan at 400-500m tons annually. And, it can be sustainably harvested.
To produce 200m2 of karuun, only 5 rattan plants are needed, and it can be sustainably

harvested.
"Rattan is easier to harvest than wood as it requires simpler tools and is much easier to transport," says Wurster. "The harvest is done by hand with a machete, which has a far less damaging effect on the forest ecosystem than the use of large machines."
To produce 200m2 of karuun, only 5 rattan plants are needed – and very little waste is produced in the making of the material, he adds.
Out for Space currently has four products made from karuun which each having different use cases for many industries – including the automotive and green mobility sectors. Karuun stripe, for instance, is a lightweight material for artificial surfaces, which was recently installed in the interior of the ET7 from the electric car manufacturer NIO.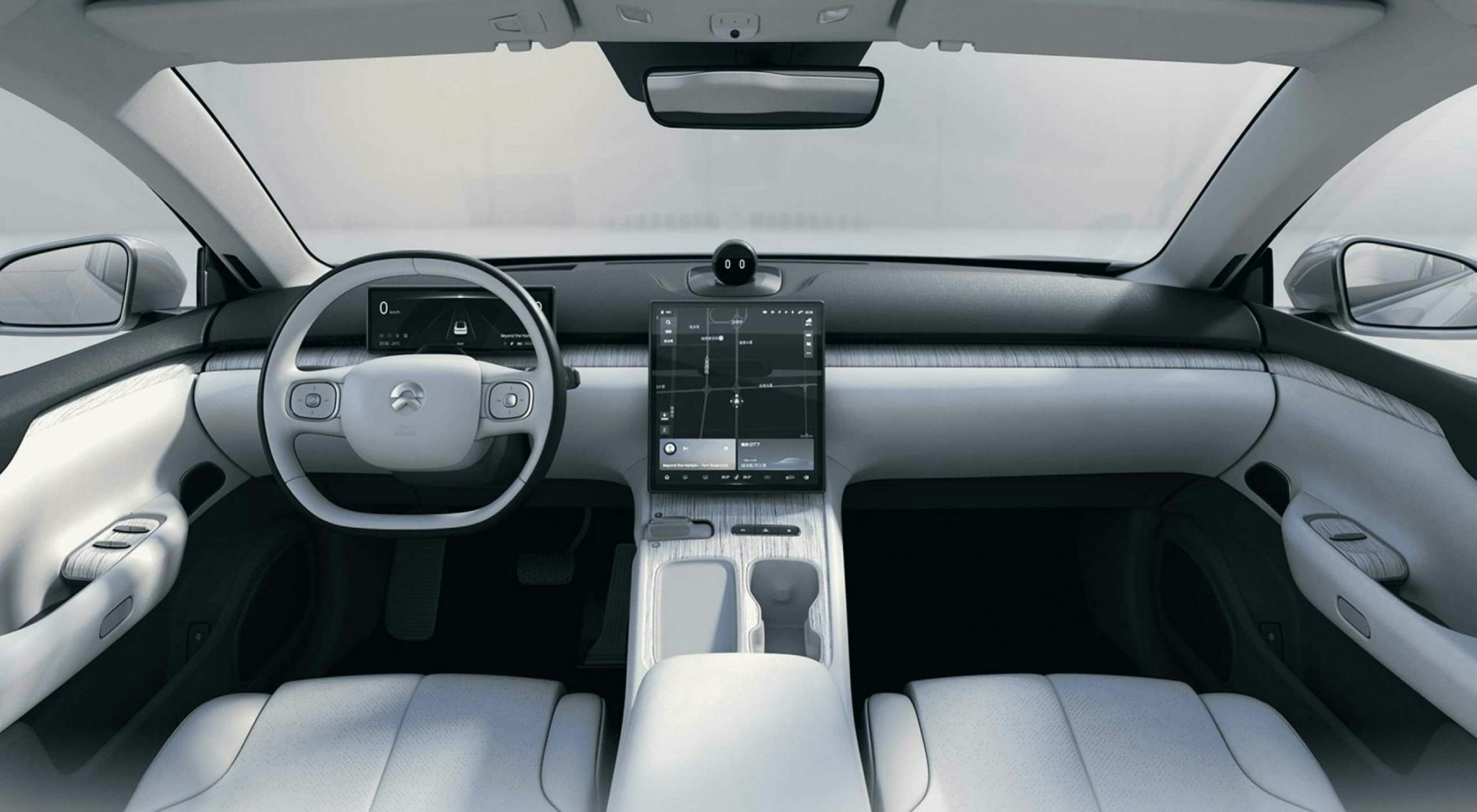 Karuun can even be made translucent and used for interactive displays. It's incredibly light, yet durable simultaneously. "Another of our products, Karuun shine, can be used to make functional, interactive surfaces – like the panels where you change the light and temperature in the car," says Wurster. The material is made from the end grain of the rattan which is cut at a certain angle to open its capillaries, enabling light to shine through.
"We are developing this further with different OEMs (original equipment manufacturers) as there are opportunities for the material to be used in sound insulation, lighting design, as well as walls and floors in future vehicles."
A new kind of car
Of course, Tesla isn't standing still, and continues to push the pace on its own motor and battery designs. This article from 2017, for example, indicates that Tesla engineers are experimenting with alternative motor geometries and materials.
There is zero room for complacency in a car industry that has seen global sales falling since 2017. The race to provide sustainable vehicles is redrawing the rules of the game, with many new challengers — not just Tesla but new Chinese competitors, too.
We're aiming to give the rest of the car industry an opportunity to leapfrog

Tesla.
But European carmakers have one potential ace up their sleeve — a constellation of startups with breakthrough technologies that they can tap into.
As Magnax cofounder Daan Moreels puts it: "Tesla is one of those companies that does everything itself. We're not interested in working with Tesla, we're aiming to give the rest of the car industry an opportunity to leapfrog them."
This is part 1 of our 3-part series profiling 12 companies that show us the future of the car. 
Read the full series here: 
Part 1: Sustainable cars — beyond just an EV battery
Part 2: Connected cars — beyond just traffic updates (and the distant dream autonomous driving)
Part 3: Cars that fly and change shape  — and are available to buy from next year