It is the end of the line, finally, for the plastic straw, as the rollout of a fully biodegradable alternative — which can pass the "mojito test" without going soggy — begins today from Sulapac, a Finnish biomaterials startup and Stora Enso, the Nordic pulp and paper company.
The straws will start appearing in places like Finnair's airport lounges, vegan cafe Kippo and with any drinks delivered by Finnish food delivery company Wolt. From January they can also be bought directly by consumers through online stores such as Biofutura.com and Verkkokauppa.com.
Passing the "mojito test" was a key criterion for

development.
Although various straw alternatives, from paper to metal, are available, Suvi Haimi, Sulapac's cofounder and chief executive, says that their straw comes close to mimicking the properties of plastic. The wood fibre-based material doesn't go soggy the way that paper straws do. In fact, passing Haimi's so-called "mojito test" — able to be used to drink several cocktails — was a key criterion for development.
"Sustainability is important but you can't change the world by just focusing on that. You also need to make it a great customer experience," says Haimi, who often demonstrates the product prototype on stage with a drink as a prop.
Haimi says the company has been through "100s of recipes" to create a material that can fulfil the many different requirements: composting as fast as a leaf or piece of wood while being food safe and able to be mass-produced. Sulapac's material can be used in the same machines that extrude plastic, keeping costs down.
Haimi says the cost of its straws is similar to that of paper straws, although it is three times more than the plastic version.
Straws are only the beginning, she says. They serve as a showcase for what Sulapac can do, proving that it is possible to mass-produce a replacement for one of the cheapest throwaway plastic items.
"Straws are just an introduction to our portfolio," says Haimi, who has plans to produce alternatives to a whole range of other plastic items. Sulapac has already been working with companies such as Chanel, Lumene and Naviter to produce fully compostable cosmetics containers, and recently worked with Finnish chocolate-maker Fazer to make a biodegradable box for its premium chocolates.
Other product categories might include clothes hangers and a range of other jars, as well as flexible packaging.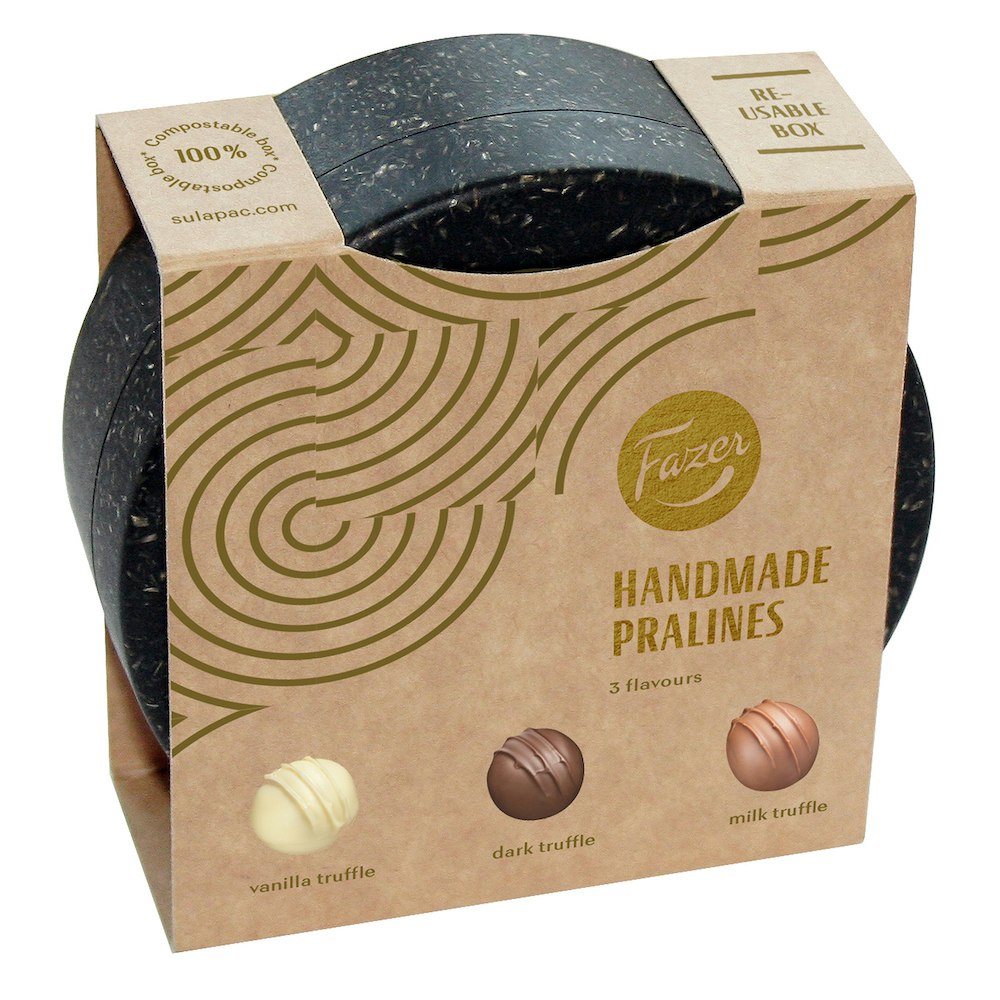 To help fund the global rollout and further product development, Sulapac has raised a €15m Series-A financing round from investors including Chanel, Mousse Partners, Sky Ocean Ventures, Bonnier Ventures and Lifeline Ventures.
It has also brought in some big-hitter advisors, including Sophia Bendz, who was previously in charge of Spotify's global marketing and is now a partner at venture capital firm Atomico.