Brands fork out billions each year to understand what their customers think — typically relying on tickbox surveys and observation groups. 
One company, Streetbees, wants to change that by creating a mass online database quantifying consumers' thoughts and whims for the benefit of brands — and it's just raised a $40m Series B from a pack of Europe's leading VC firms, led by Lakestar, to help to do so. 
'Work' might include taking a photo of the equipment they use to make a cup of coffee, and then answering a series of questions about where they bought the beans from and what time of day it is. Their answers are then analysed using artificial intelligence to determine general trends in how people think about a brand, allowing companies to target their advertising. 
Big brands love it — Streetbees says revenues have grown by 150% over the last 12 months — and from that it's clear why VC firms like it.
But, given the nominal sum 'bees' are given for handing over their data, what do they really get out of it? 
The lonely tea drinker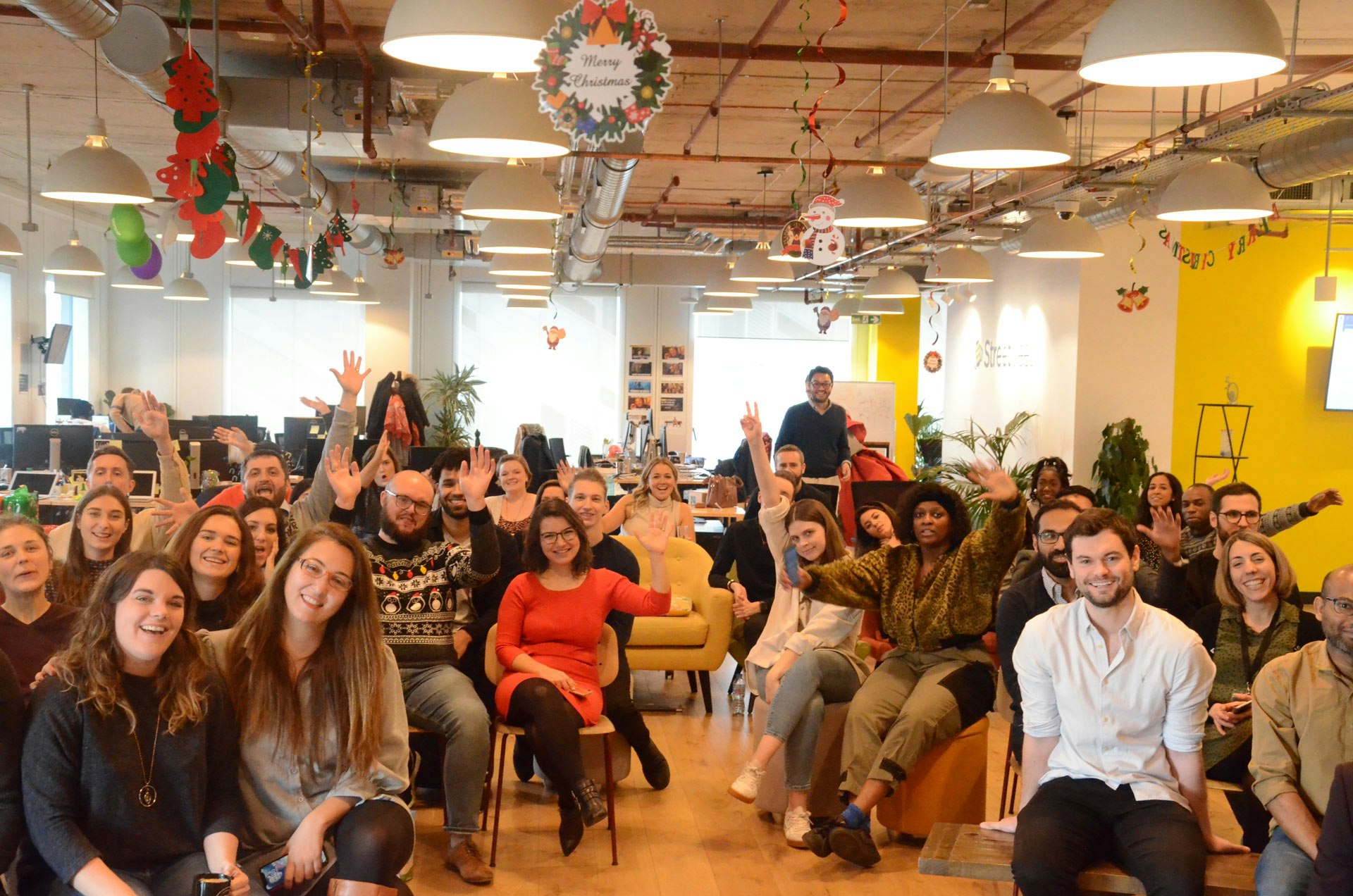 Streetbees was founded in 2014 by Tugce Bulut, and she now has an 100-person team spread across offices in London, Lisbon and North America. Its bees are based everywhere from Kenya to France, India to the UK. 
"We detect patterns," Bulut says. "We gather about 1m stories a month in 150 countries."
One pattern Streetbees recently picked up was that 60% of people are alone when they drink tea, and 1 in 4 of them feel lonely when they do so. To get hold of that insight, the Streetbees app had asked people to make a cup of tea and answer a simple question: "How are you feeling right now?"
"People write paragraphs," Bulut says. "If someone says something like, 'I used to live with my brother in London but now he moved up to Manchester and I haven't seen him in months, we used to eat together in the evenings', they didn't say they're lonely, they didn't use synonyms, but our networks could detect the suggestion of loneliness in the statement."
The data also suggested that people were more likely to choose to drink tea rather than coffee when alone. And the findings led a major tea company in the UK, which Bulut declines to name, to change its marketing strategy to focus on 'fighting modern loneliness', rather than continuing with a previous strategy around 'rejuvenation and revitalisation'.  
Loved by brands
Streetbees has proved popular with some of the world's biggest brands. It's worked with Unilever, PepsiCo, Sony Pictures, Carlsburg, Santander, Ikea, Vodafone and L'Oreal. Streetbees also worked with the UK's National Health Service during the pandemic, aiming to help authorities to monitor public sentiment during lockdown.
Brands and organisations gain access to Streetbees' platform, which includes a searchable database of customers' answers to questions, and can also get specific business questions answered, too — like the tea question. 
...Streetbees will become the de-facto market research platform for brands needing real-time access to rapidly changing consumer

markets.
"Much like Bloomberg became the platform of choice for professionals requiring up-to-the-minute access to financial market information, we have always felt that Streetbees will become the de-facto market research platform for brands needing real-time access to rapidly changing consumer markets," says George Henry, partner at LocalGlobe and Latitude, one of the VC firms which invested in Streetbees' latest funding round alongside Lakestar, Atomico and Octopus.
A network of bees
It's evident what brands and investors can get from the company, but with bees paid around $3 for a single task, and most earning only $10 a month in total, it's less clear what the advantage is for them. 
"The amount we pay is so nominal that it's not going to motivate people, the income side," says Bulut, explaining it's more of a symbolic payment. Instead, she says, it's the fact that the platform offers people an outlet that means they'll share information with it.
"We all have a deep need to share and to be heard and the Streetbees conversations offer an outlet on everything — relationships, what's going on with your work life, anxiety and depression. Money is not the motivating factor."
But the bees beg to differ. 
Victoria Sully from the UK has been a bee since 2017, and, for her, the motivation was the promise of earning extra income. "I started using the Streetbees app at the beginning of 2017. I'd taken the plunge into full-time self employment and was searching for additional ways to make money from home and to top up my income." 
In total, Sully's earned £59 from the app since she joined, and says the paid tasks have been sporadic. 
Diana Jebichii, based in Kenya, has been a 'bee' for six years, since the app launched. For her, the motivation was also financial. "For me it was a fun way of earning as compared to the usual surveys that send 50 to 100 questions," she says. 
Across those six years, she's been paid $1.50 in total, having completed 10 questions, had seven rejected and received $0.50 for the other three each. 
I thought it was going to yield a lot more

money.
When people upload answers, the app goes through certain checks to ensure the validity of their answers — like checking the photos they upload were taken at that moment — and if not, answers can be rejected.  
"I thought it was going to yield a lot more money," says Daisy M, a Streetbees user from South Africa who has earned 15 rand ($0.93) since joining the app a few weeks ago after finding herself in need of more income. "The surveys are longer than expected and actually longer than stated."
Bee quotas
The fact that people appear to be drawn to the app as a way to top up their finances raises a question over how representative of the population Streetbees' data really is. 
But Bulut is confident in the company's ability to represent society accurately and collect information even from the kinds of people who don't need extra pocket money. 
We want to make human data accessible anywhere in the

world.
"We have a quota system, so we monitor age groups, genders, locations," she says. If the team really struggles to fill quotas, they onboard a 'superbee' who lives in a particular location and task them with finding people similar to themselves. 
"We want to make human data accessible anywhere in the world," Bulut says. "Almost turn the real life moments into an online database."
For Bulut, the system offers benefits for both its 'bees' and the brands using it. "Consumers are happier because they get to tell their stories in their own words," she says, "and companies are happier because they get closer to customers in real time."