It was 2017 and Sharetribe, a Finnish startup, was thinking of taking on more investment after six years in business. But something about pitching to investors only to give away equity — and with that, control of the company — just didn't sit right with the founders.
"There are lots of problems related to companies raising lots of venture capital and losing control of the company and having to go public," says cofounder and CEO Juho Makkonen. "There's high pressure to do things that aren't aligned with your purpose."
Makkonen and his cofounder, Antti Virolainen, started investigating alternative models that would place purpose at the heart of the business rather than profit. They found that in steward ownership: a new business structure that's gaining popularity in Europe.
Steward-owned companies are for profit, but the money they generate isn't extracted by investors. Instead it's reinvested into the company to promote its mission or simply given away to charitable causes. 
While steward ownership hasn't been widely adopted among tech companies, a few European startups have made the transition to it in the last few years. There's Einhorn, a sustainable condom brand; Vyld, a recently founded startup making tampons out of seaweed; and Nevi, which makes environmentally friendly materials from birch bark. 
Many steward-owned companies are based in Germany, where a purpose over profit movement is taking off and the government is planning a legal template to make it easier for startups to adopt the structure. 
These companies are part of a growing number of European tech startups sceptical of the "move fast and break things" mentality of Silicon Valley. Many startups are paying closer attention to how their businesses affect the environment and society and are focused on creating impact beyond the bottom line. 
For instance Ustwo, a London-based digital design studio, recently transitioned to an employee-ownership model. The founders reduced their equity in the business and transferred the majority of the company's ownership to employees. This means that all who work at Ustwo, now and in the future, are owners of 62% of the company's shares. 
What is steward ownership?
Unlike a B Corp, which can go public, steward-owned companies can never be bought or sold — but investors can earn money back on their investments through dividends or capped returns. 
"Often, businesses are started by very passionate founders that have a clear purpose, but sometimes that purpose can get lost when you invite in investors, employees or other stakeholders that change the course of the business," says Esme Verity, founder of Considered Capital, a school that educates founders on alternative funding routes and ownership models. 
Steward ownership means that purpose is locked into your business in a very immovable

manner
"Steward ownership means that purpose is locked into your business in a very immovable manner," she adds.
To ensure that purpose is reflected in business decisions, steward-owned companies separate their shares into classes which split the voting rights (the decision-making power of the business) and the economic rights. This allows control of the business to remain with the founders and employees — while the capital rights are given to a foundation to safeguard. 
This foundation also has veto powers: it can block decisions made by founders that could compromise the company's mission, such as an exit. Companies such as Robert Bosch, Tata Group, ThyssenKrupp AG and John Lewis all have a trust that safeguards their long-term development.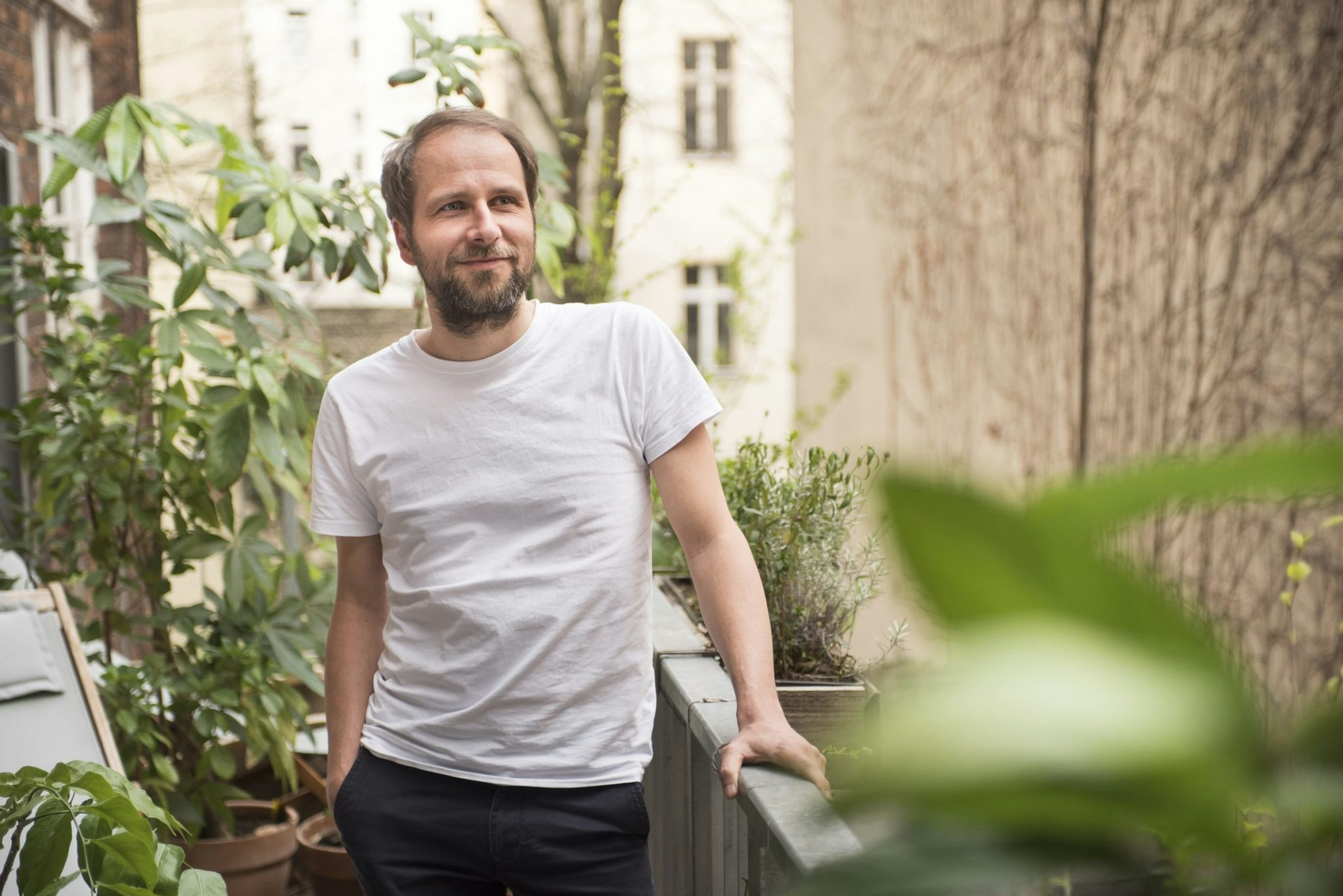 "You as a company owner basically hand over the capital shares to a foundation, which ensures that you fulfil your promises as a steward: to not sell the company or take profits out of it. But, you still have all the freedom as the entrepreneur to make the decisions," says Christian Kroll, founder and CEO of Ecosia, the tree-planting search engine, which transitioned to steward ownership in 2018. 
It is possible for steward-owned companies to take on external investment — if the investors are aligned with the company's purpose and are happy with the fact that they're unlikely to receive the huge financial rewards that are associated with venture capital. In Ecosia's case, the company chose not to take on VC capital when it was founded in 2009 and was instead funded by a single angel investor, Tim Schumacher, who helped build the company. 
If you're an investor looking for a return higher than 5x your investment, that's just not going to

work
Sharetribe's Makkonen says that the reason why some VCs "wouldn't want to invest" in a company like his is because "they are looking to do a multibillion-dollar exit, which could only happen through an IPO or company sale". 
"So, if you're an investor looking for a return higher than 5x your investment, then that's just not going to work," he says.
Legal hurdles and lack of role models 
Transitioning to a steward-ownership model is neither easy nor cheap, however — as in most European countries, there is no legal form for businesses of this kind to adopt. 
Sharetribe and Ecosia were shepherded through the process of becoming a steward-owned company by working with the Purpose Foundation, which was originally launched in Germany in 2015. The Purpose Foundation helps companies transition to steward-ownership as a service — the price of which is suited to the company's capacity to pay — and has 100 companies in its portfolio. 
But for the model to be widely adopted by businesses, it needs to become enshrined in law, says Kroll. He expects Germany's attempt — called the Purpose GmbH-gebV — to be fulfilled over the next two years. But many other governments aren't making such moves. Founders and investors say there need to simply be more steward-owned companies to show the way. 
"The movement really needs its champions to show that this model works and it is possible," says Makkonen. "Currently, there's a bit of a chicken and egg problem.  Many companies are scared about making this irreversible transition, and once they see that there are more businesses transitioning to steward ownership it will have a network effect. But it might take a while to get there."
The wise elder
One company seeking to set a good example for other businesses is London-based Library of Things, which offers a catalogue of quality items for people to borrow, from lawnmowers to pasta makers, to motivate people to rent rather than buy.
Inspired by steward ownership, Library of Things fashioned its own alternative governance structure with the help of a lawyer: a "purpose before profit company". This structure legally mandates that the company's directors and shareholders put the company's mission first. 
Of particular importance is the company's guardian shareholder — a separate non-profit that doesn't hold shares, but brings a collection of stakeholder perspectives to big strategic decisions. The guardians have hard veto powers too. 
"You can think of the mission guardians as a wise elder, like a grandma," says cofounder Emma Shaw. There are three members that represent borrowers, local partners, investors and the planet. "The idea is for the membership to grow over time so that it represents the people that are impacted the most by what we do as a company."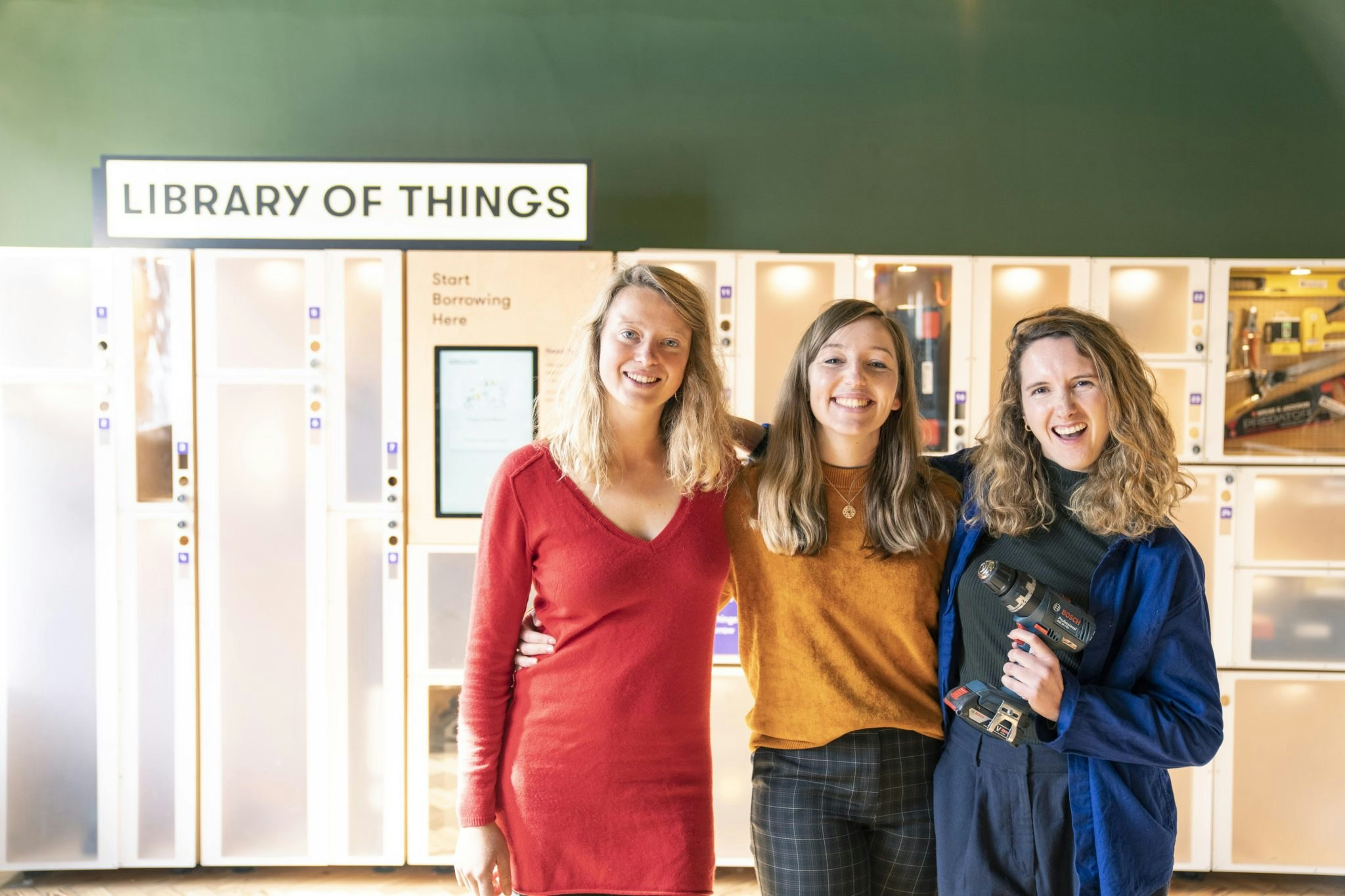 Recently, Library of Things' cofounders took a dilemma to the guardians about how they should scale the company's operations in London.
In richer areas of the city borrowers are more able to pay, so the company could earn more money to scale its impact (85% of its revenue goes to pay for local jobs and rent). On the other hand, there's demand for the service in deprived parts of London — where budgets are tighter and the service is arguably more needed — but the company would earn less.
The guardians' sage advice was the following: "They came back to us and said, 'you are not a middle-class service, you are reaching a broad demographic of people. So you need to balance your portfolio of locations so that you are reaching people beyond the affluent class'," says Shaw. 
Our worst nightmare is that we become a middle-class carpet cleaning company. That's absolutely not what we exist to

do
"Our worst nightmare is that we become a middle class carpet cleaning company. That's absolutely not what we exist to do."
Changing investor's minds
Shaw says people are increasingly getting in touch with her to ask how they can emulate Library of Things' structure — but investors are yet to be convinced. 
Investors are arguably taking environmental and social governance (ESG) more seriously, with VC firms like Atomico hiring a head of ESG to drive them toward social and environmental objectives. Yet many traditional investors are doing so in the context of aiming to maximise returns.
Steward-owned companies may not be the target of traditional VCs, which typically prioritise profit over purpose, but they could be interesting to impact-focused investors following a different set of criteria. 
"When you go to funds and institutions, they're so used to working in black and white T's and C's, they just say "Oh, but you're not maximising profit, I don't understand. Are you for profit, are you a charity? And you say, well sort of both but neither," says Shaw.
"But the average person that you meet in the pub really gets it. I think it really resonates with people."
Miriam Partington is Sifted's Germany correspondent. She also covers future of work, coauthors Sifted's Startup Life newsletter and tweets from @mparts_
A previous version of this article said that the German government was working on a legal form for steward-ownership called Purpose GmbH. It has been corrected to: Purpose GmbH-gebV, (Gesellschaft mit gebundenem Vermögen)